The bodysuit and pants combination is my all-time favorite and I wouldn't complain if I had to wear them for the rest of my life. This look is one of my favorites of that combination, but then again, anything involving pink is always a win in my book.
This pink bodysuit is one of the cutest items I own and wearing it felt amazing. The details are what drew me to it and looking back, I am wise for purchasing it. I paired it with my flattering black jeans and studded heels. I have not worn these heels in a while so bringing them out to play was fun.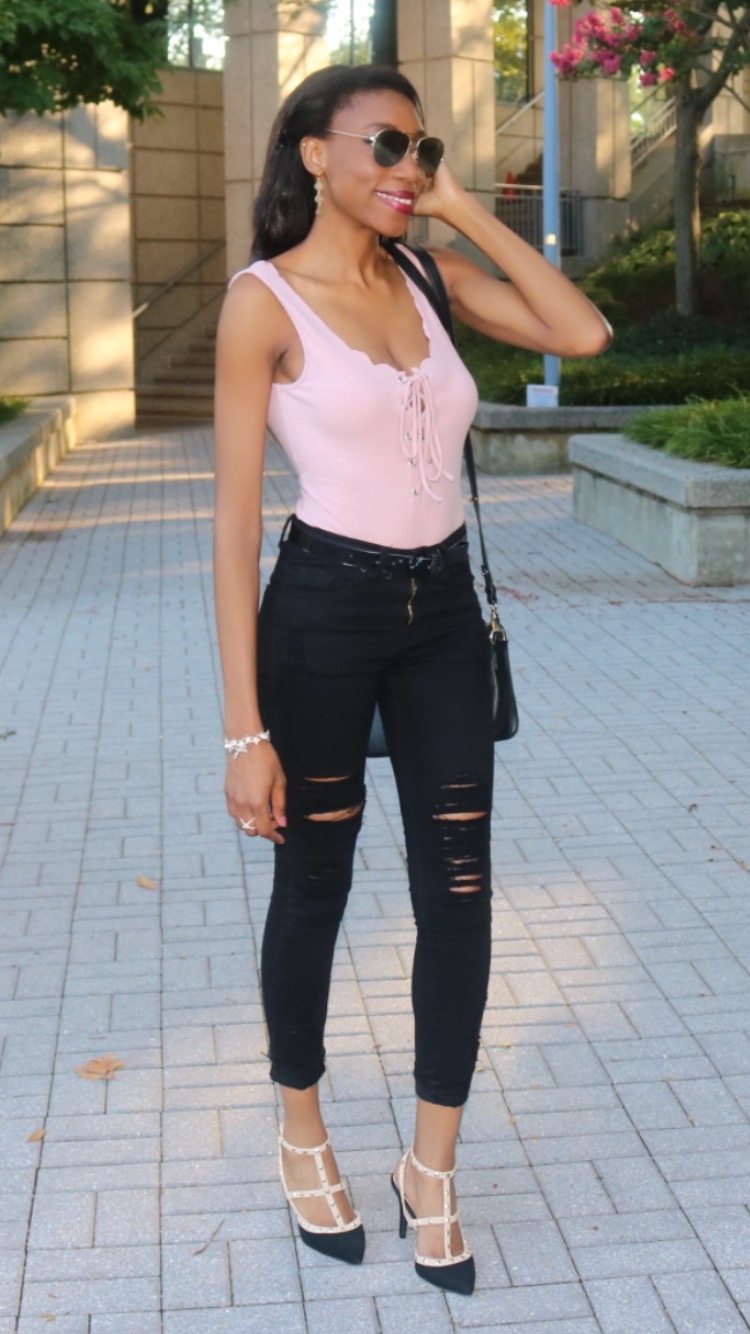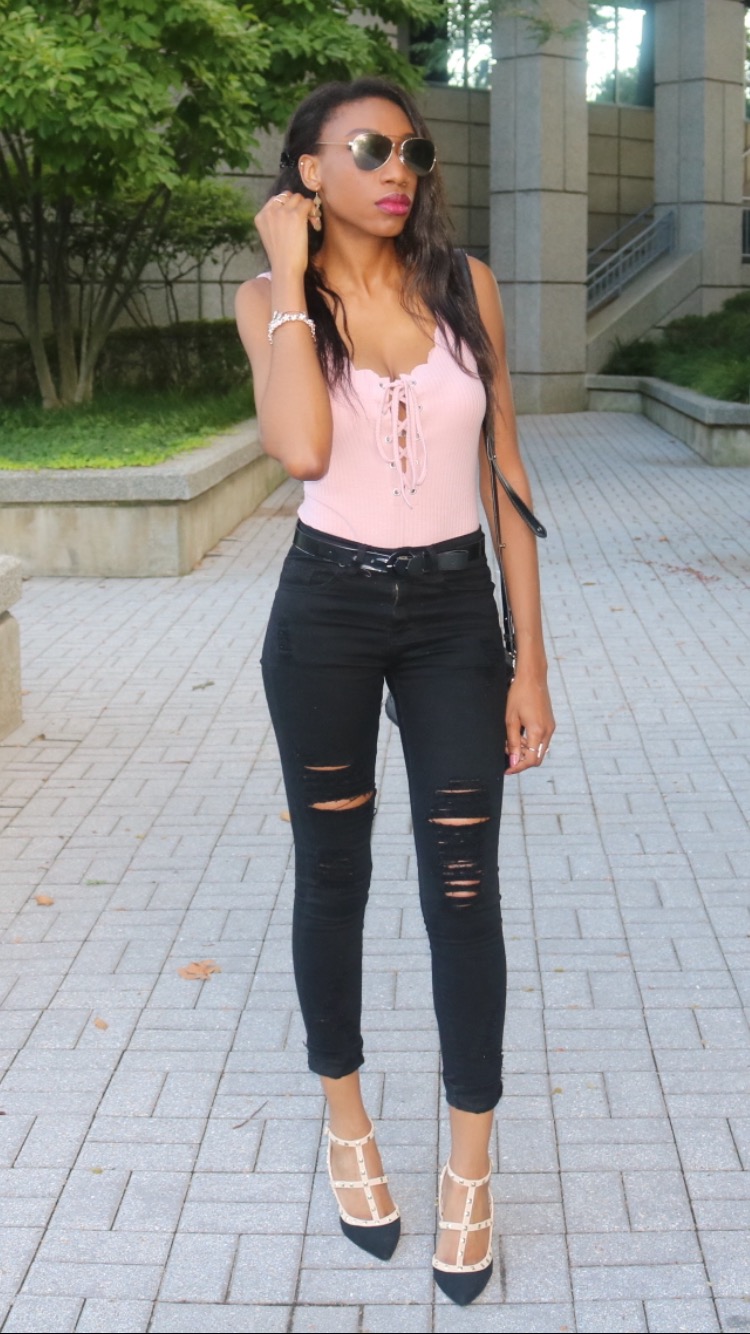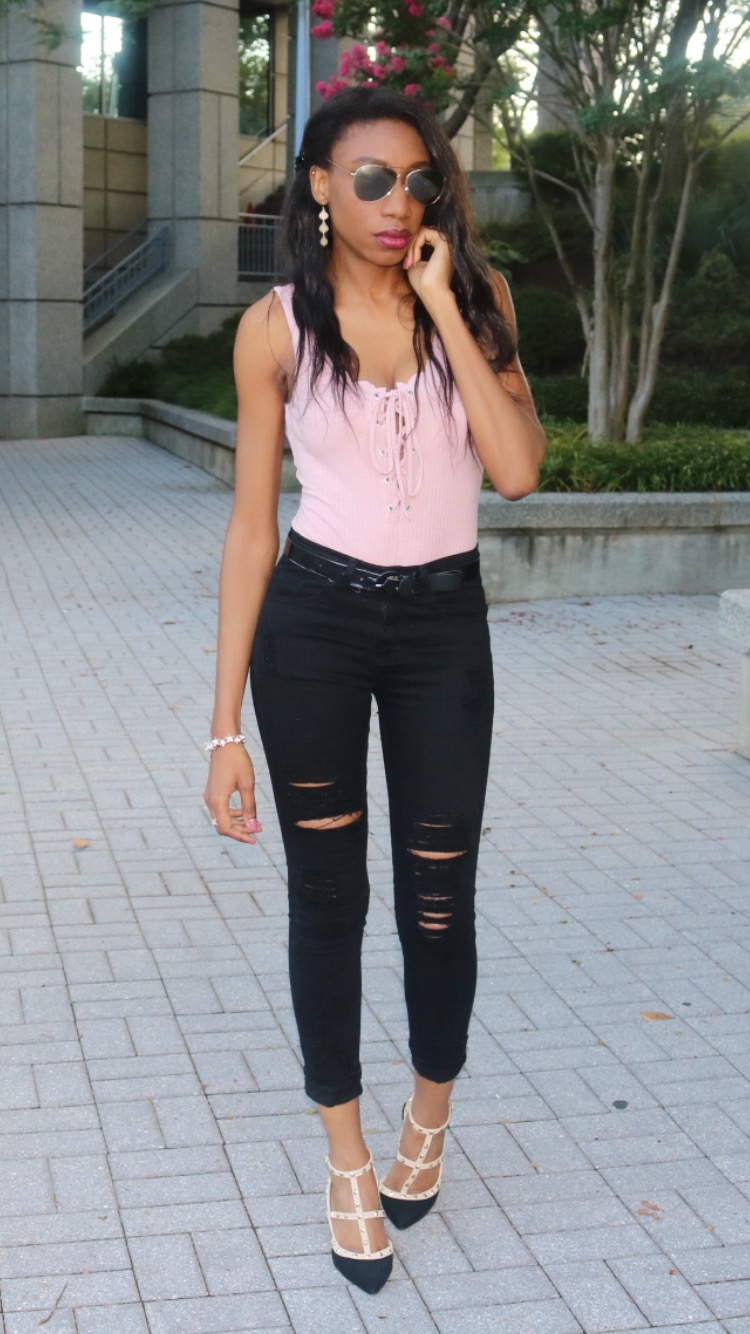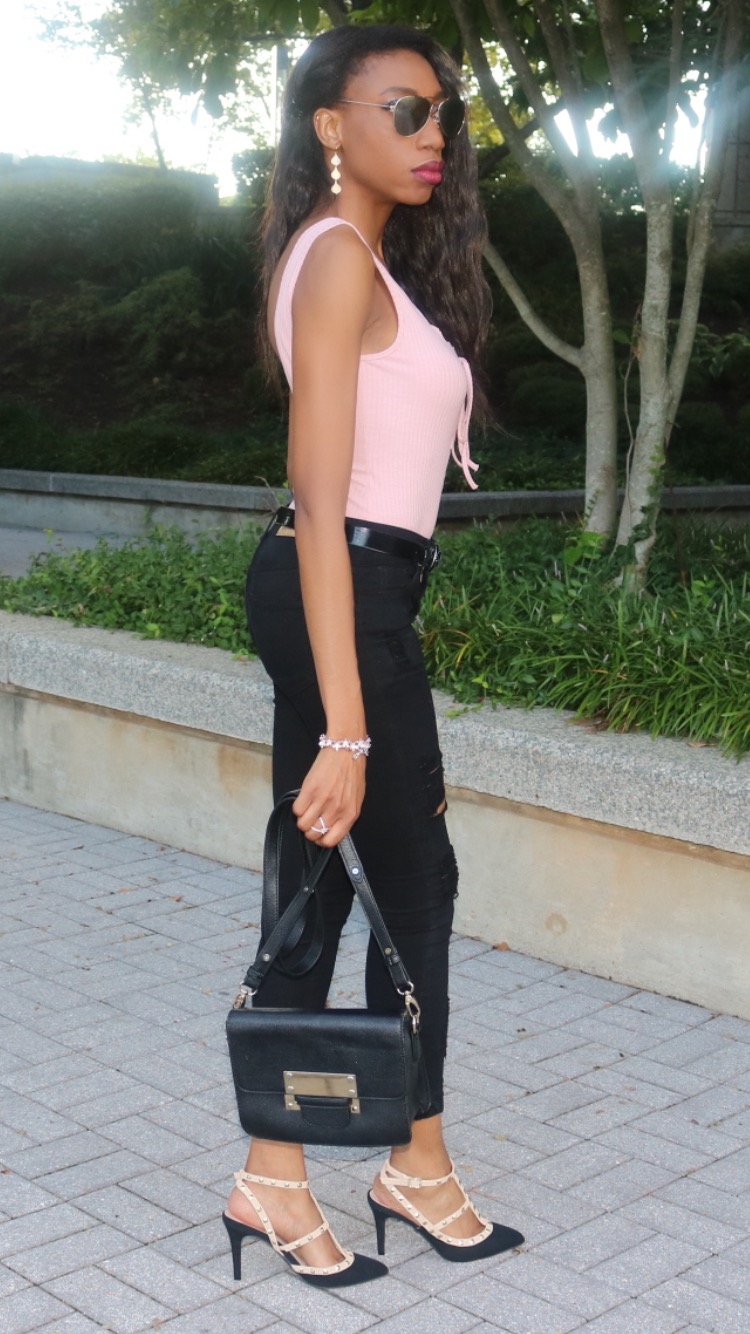 I decided to accessorize with my black purse with gold details on it to match the golden studs in my heels. I completed the look with gold earrings, gold bracelets and sunglasses. I loved this look so much and I hope you do too… XoXo Nia!!!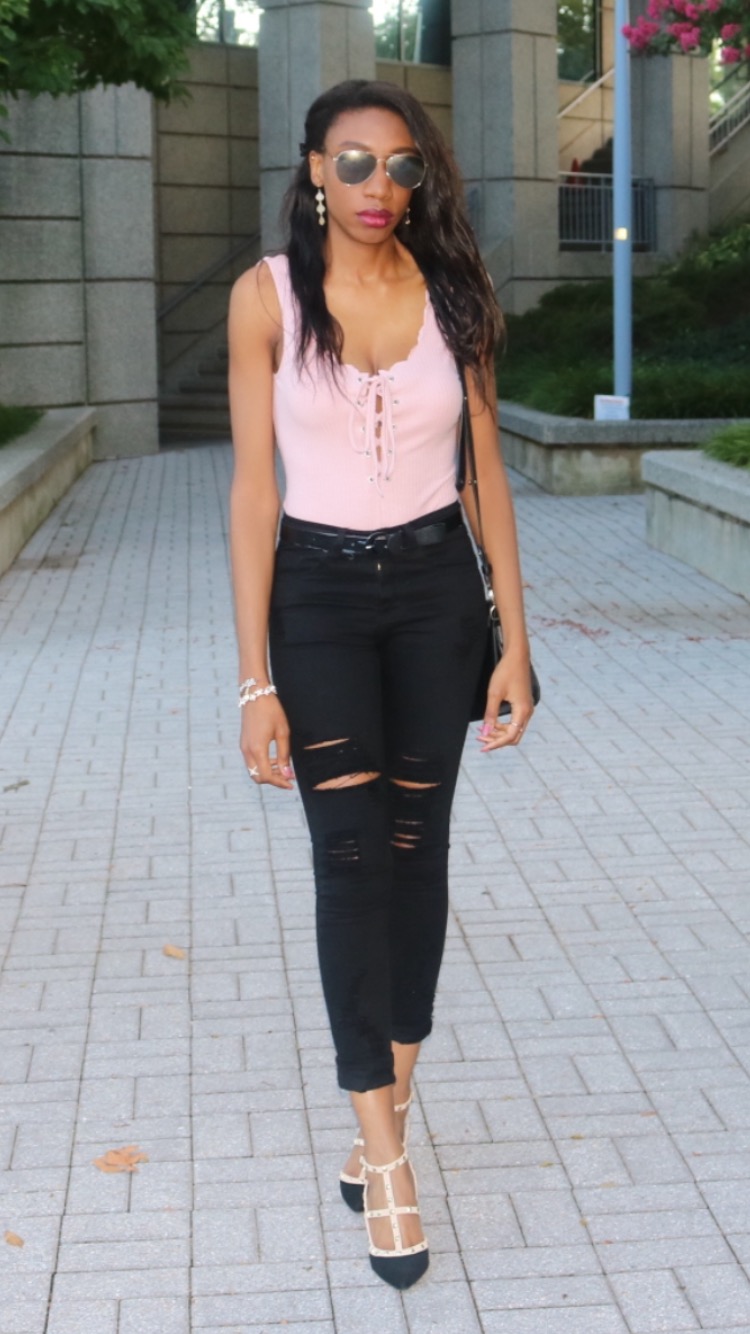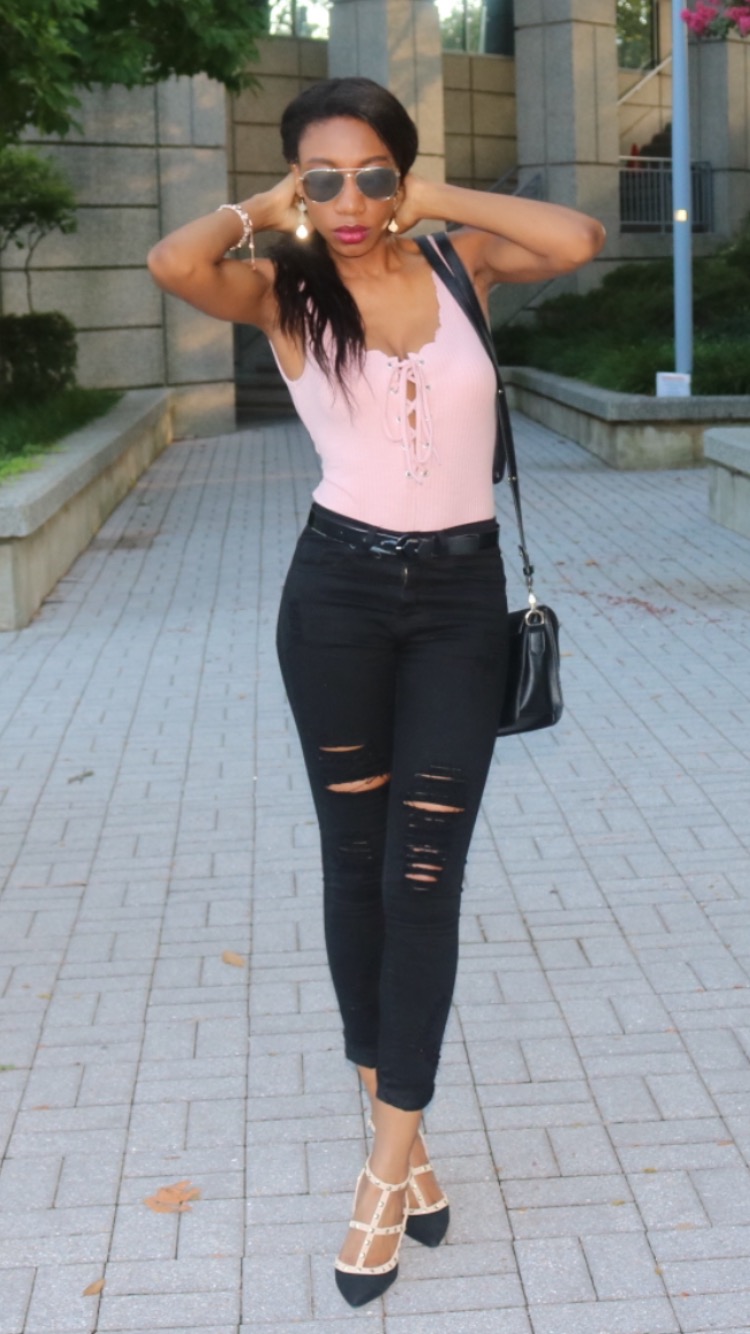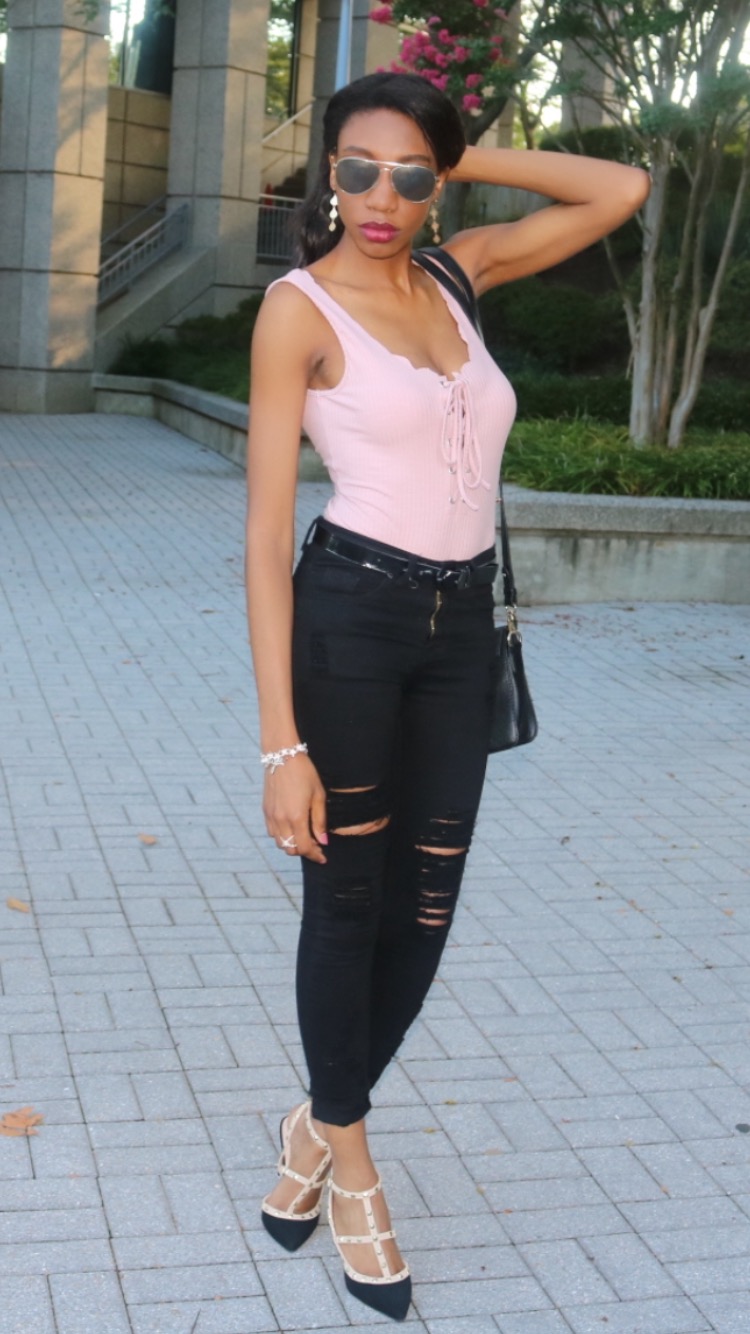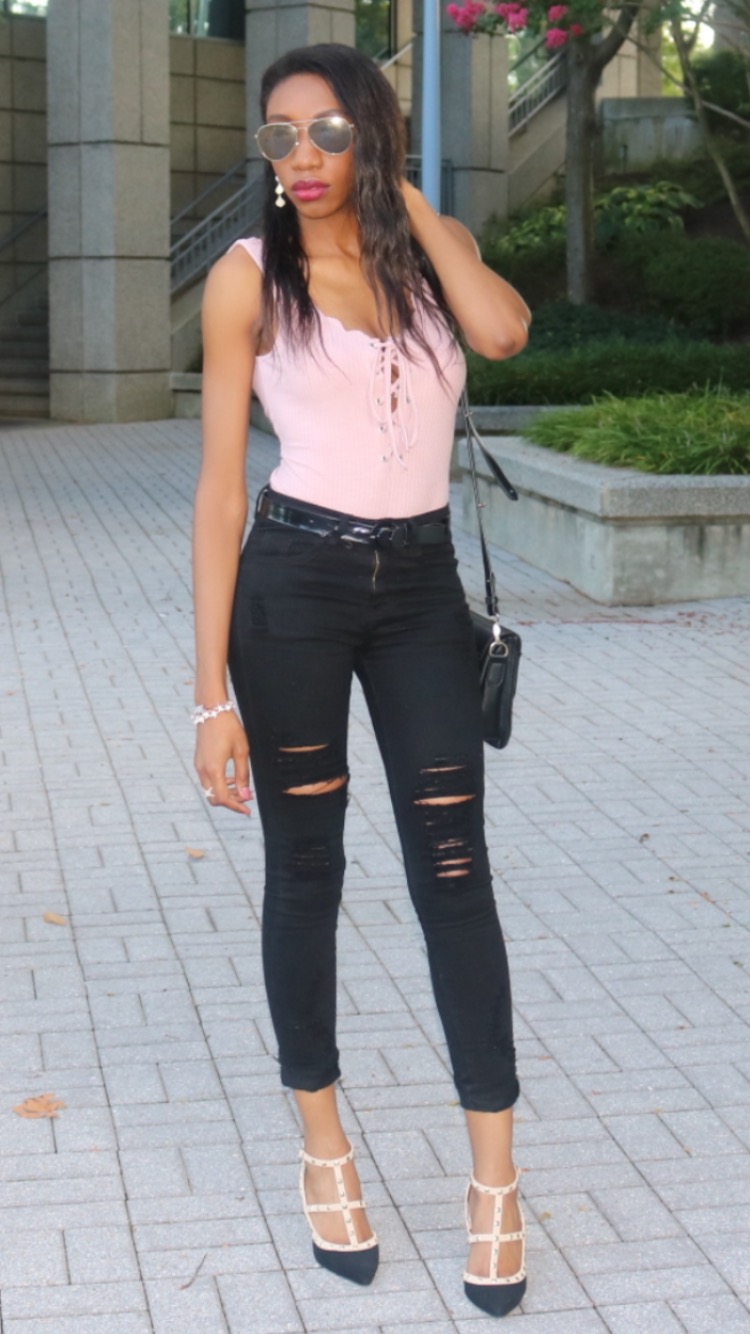 Bodysuit & Rings: Charlotte Russe // Jeans: SheIn // Heels: Go Jane // Bag: Forever 21 // Earrings: Charming Charlie // Bracelet: Charlotte Russe