Happy Valentines Day!!! Sometimes you have to take out that dress that hugs you right and shows all your curves and remind your man how good he has it. This is my Valentines Day sexy slay outfit inspiration.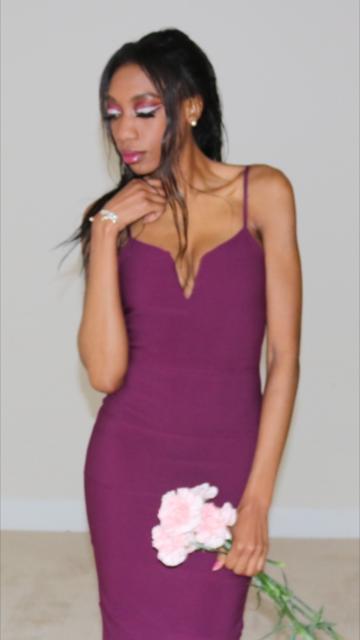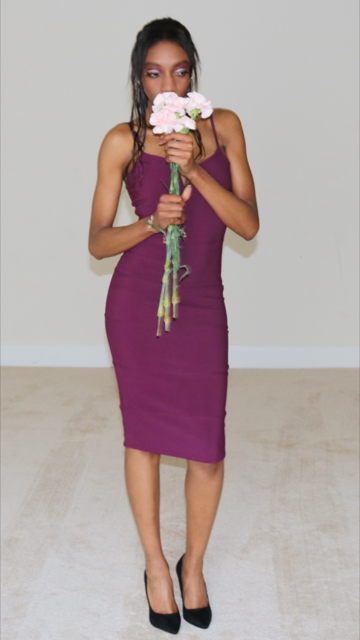 The purple color of the dress goes so well with my Love Letter cut crease eye makeup. I changed the lipstick to a darker, glossy shade using Nyx Cosmetics She Devil lipstick as a lip liner and Nyx Cosmetics Oatmeal Raisin Butter Gloss.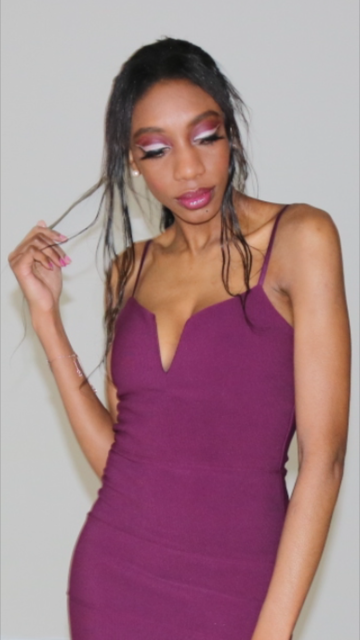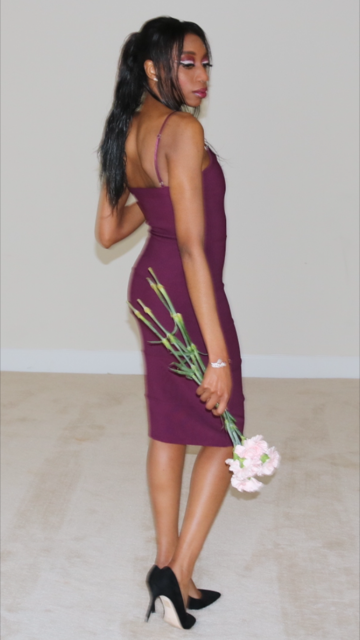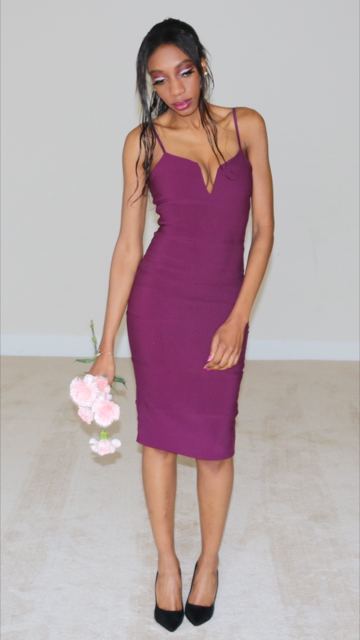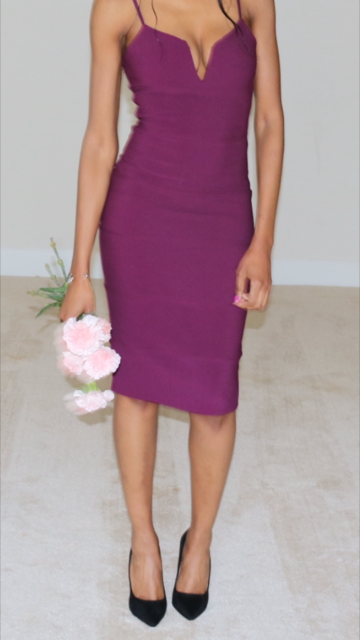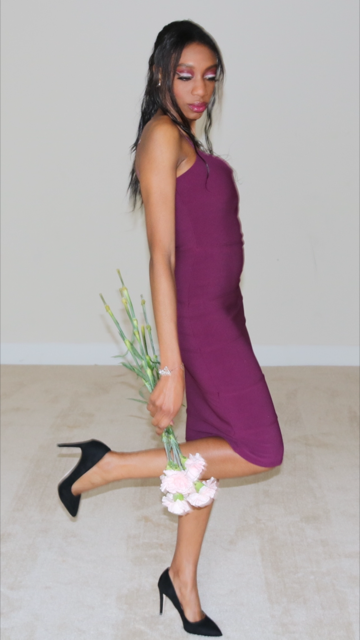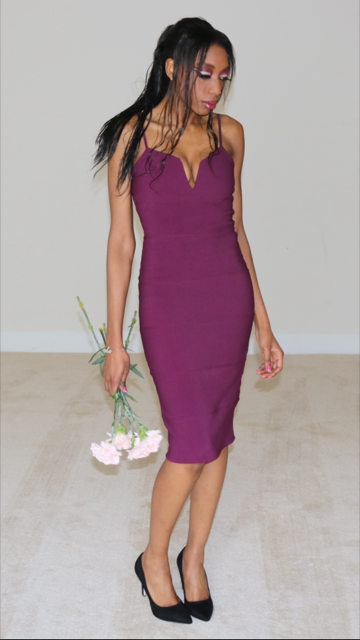 Hope you enjoy this post…. XoXo Nia!!!
Dress: Boohoo // Heels: Macy's // Love Bracelet: Charming Charlie // Earrings: H&M