Strapless tops are trending this season, which I am honestly happy about. I rarely wear them but as I grow my style and closet, I am trying new things as well, which is part of growth. This top like the jacket in my previous post, is one that I bought a few years ago but never wore. Now that off the shoulder tops are trending, it was the perfect opportunity to wear it. Combined with my love for pink and florals, I fell in love with this top over again.
For my jeans, I gave into the Fashion Nova hype and bought these bell bottom jeans. The fit is great and so is the material. I do wish they were a little longer but it could be my extremely long legs to blame here. Either way, I like how this turned out.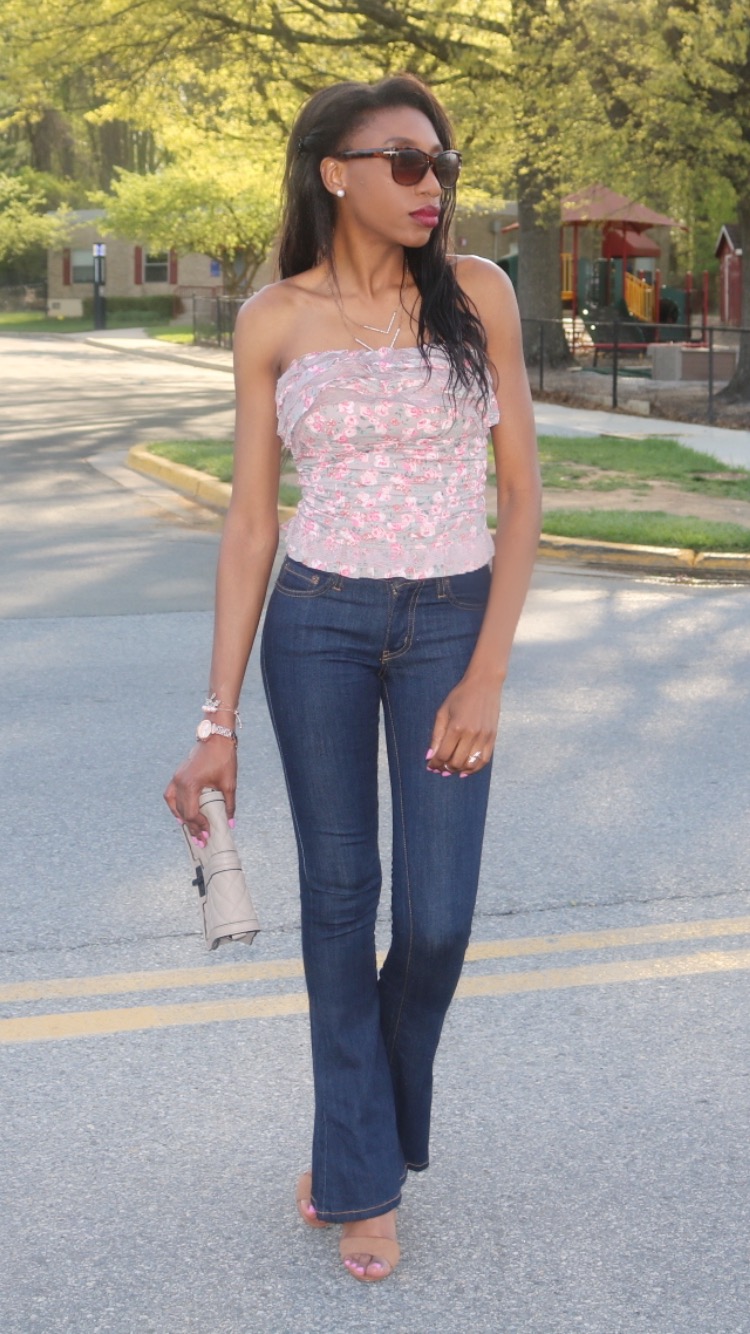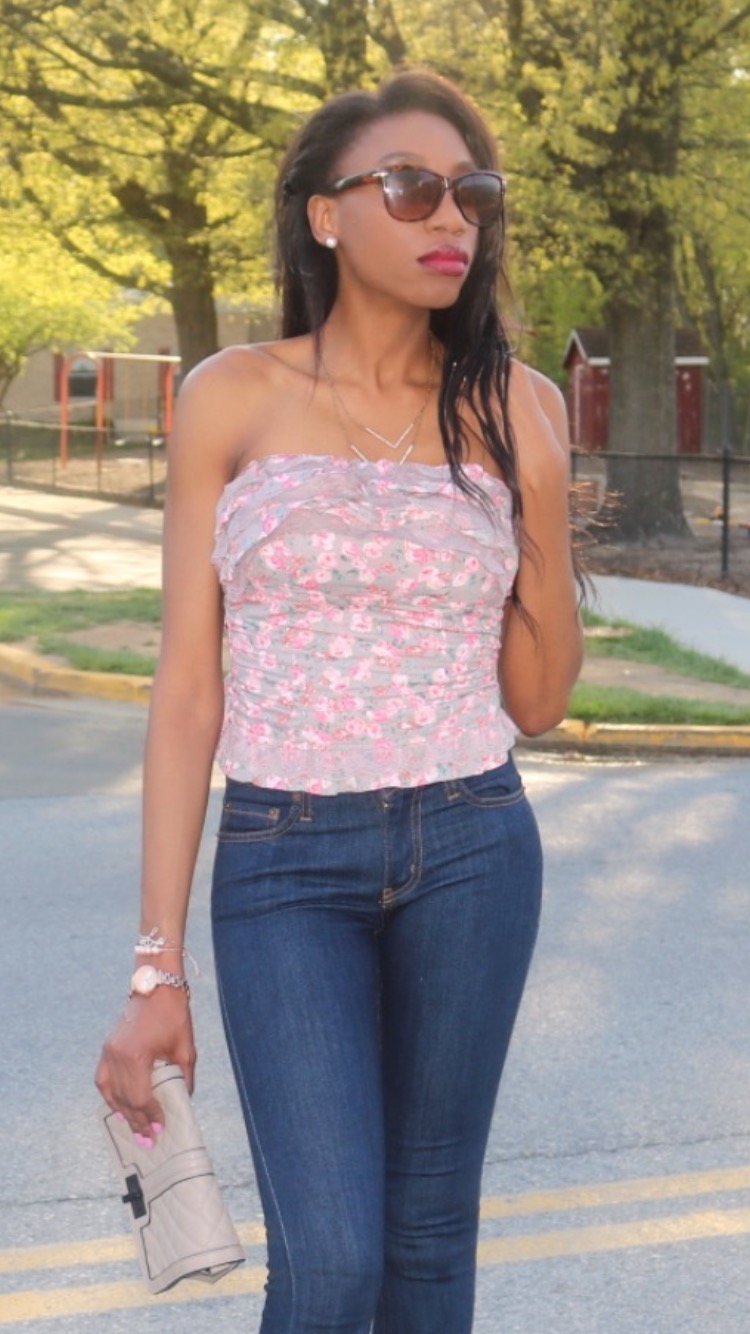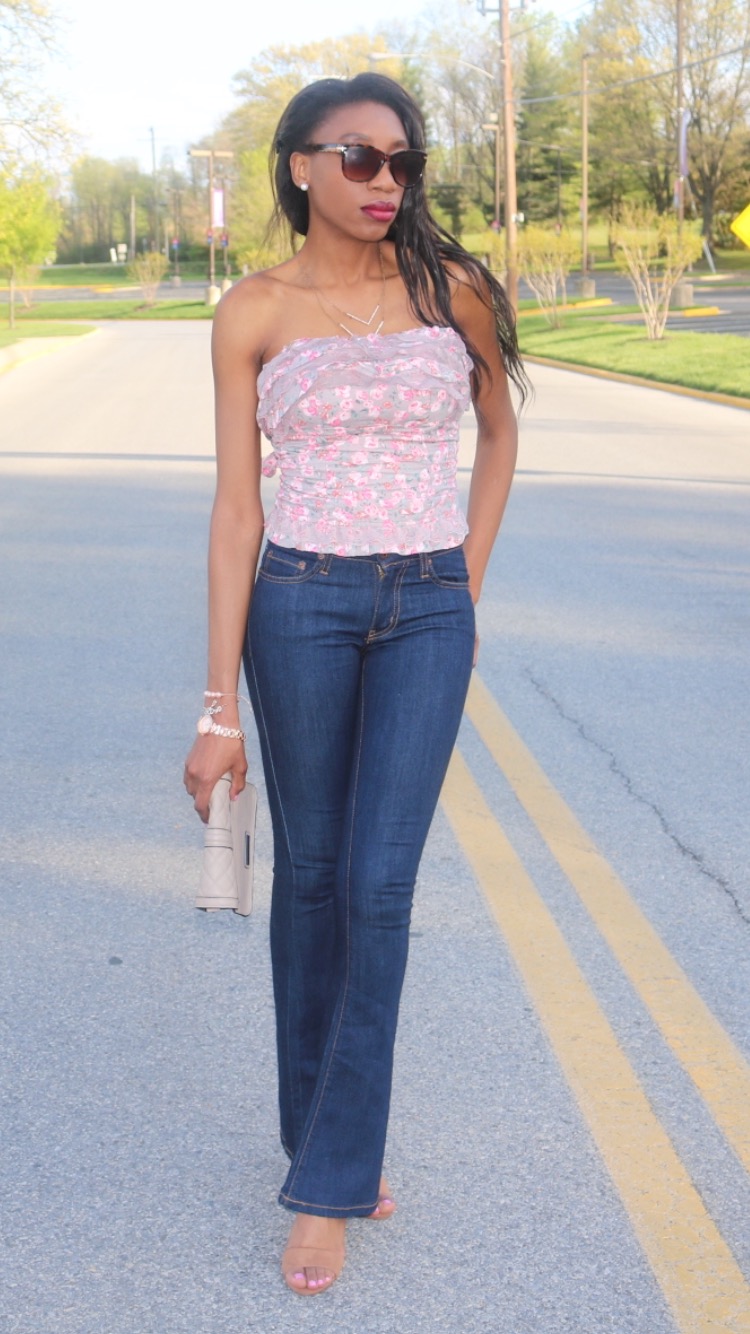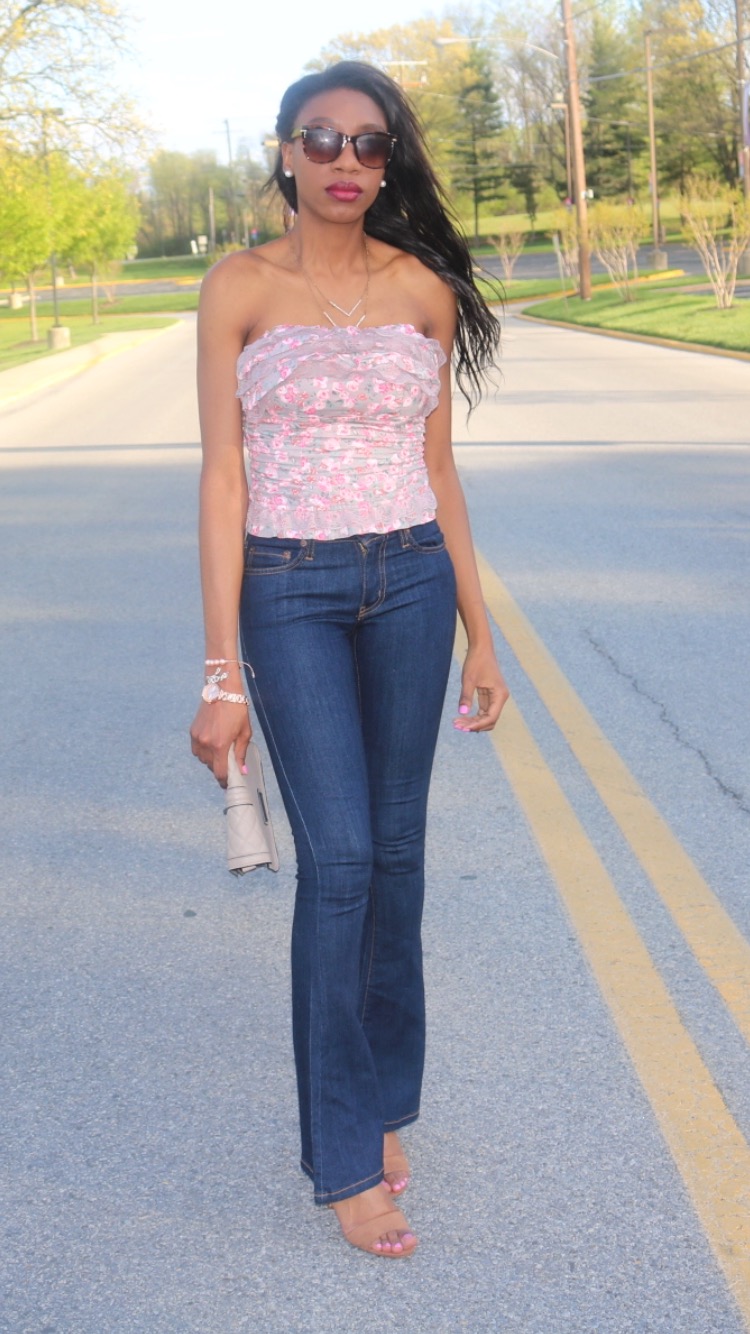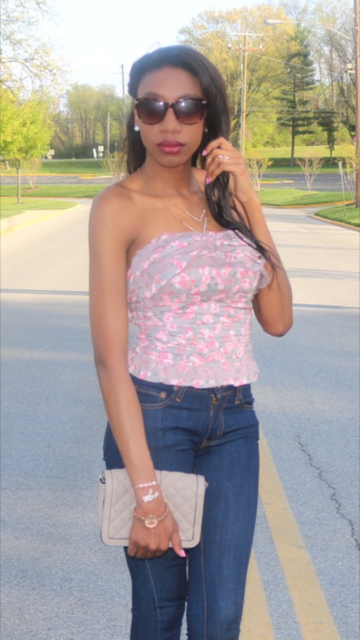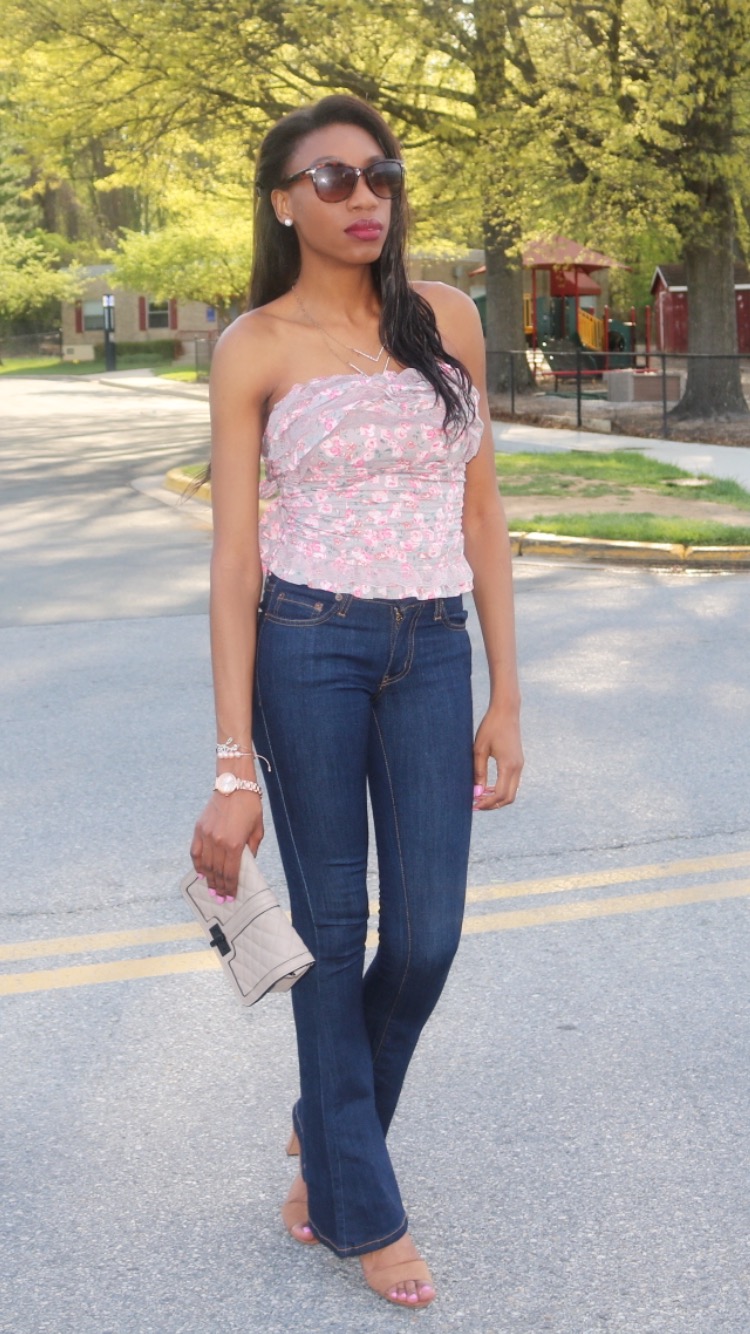 Wishing you all a lovely weekend and hope you enjoyed this post …..XoXo Nia!!!
Top (Old) // Jeans: Fashion Nova //  Sunglasses: H&M // Shoes & Bag: DSW //Necklace & Bracelets: Charming Charlie // Rings: Charlotte Russe