You can never go wrong with a dark lip makeup look. Today's look is featuring my Nyx Cosmetics Dark Cherry Tart Butter Gloss on the lips and Revlon Photo Ready Eye Art eyeshadow on the lids. Despite it being spring, once in a while its great to change it up and go dark.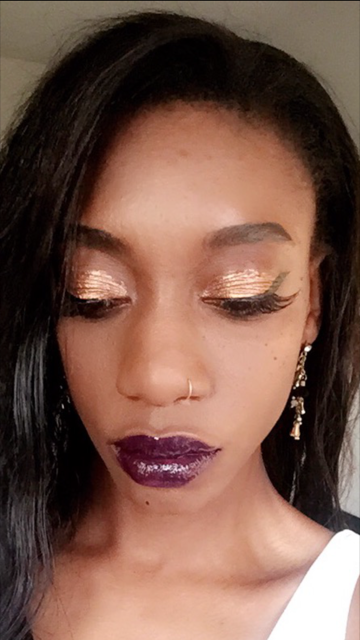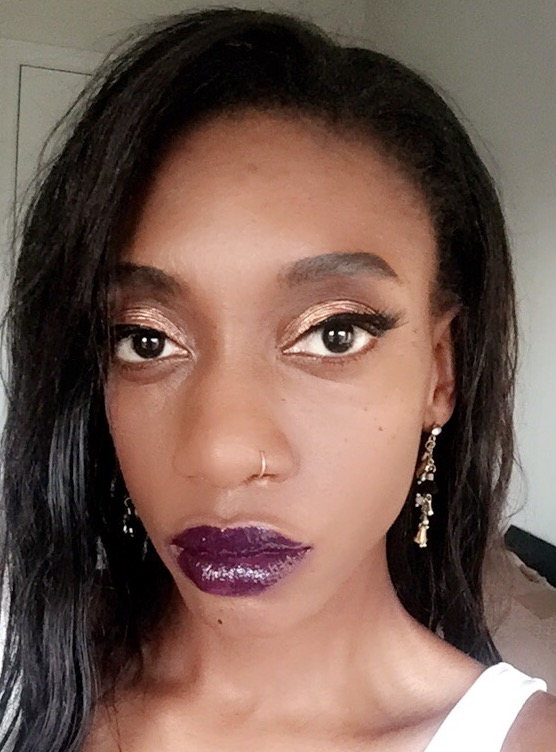 The gold color of the eyeshadow compliments the dark purple tones of the lips. I love that the gold is toned down and not too bright which makes it wearable during the day time. I created a thick winged eyeliner for a cat eye effect and, success! It turned out exactly as I wanted.
Glossy lips are my all time favorite. I just love the shine they provide and my lips are and look moisturized which is not always the case with some matte lipsticks. This lip gloss is so pigmented and is the reason why Nyx Cosmetics is my favorite drug store brand.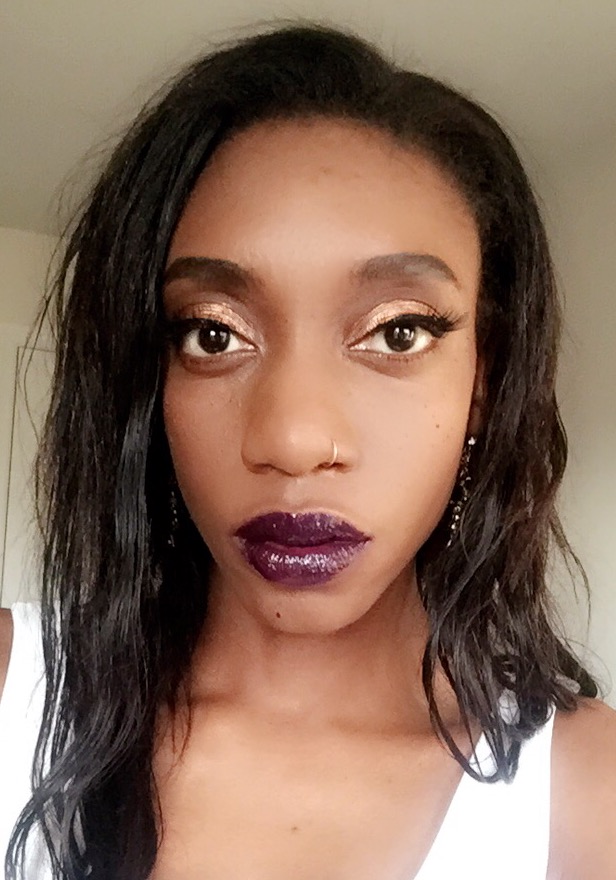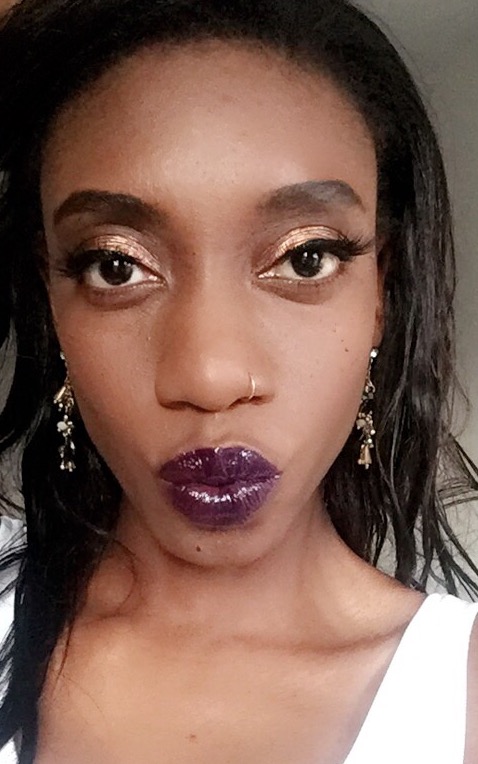 I recreated this look from one of my successful looks I created when I first begun learning to wear makeup (Pics Below). I wore eyeliner and mascara on my lower eyelid in the original look. I intentionally omitted that step with this look simply because I currently prefer wearing my makeup that way. Let me know if you like the original or current look 🙂 ….XoXo Nia!!!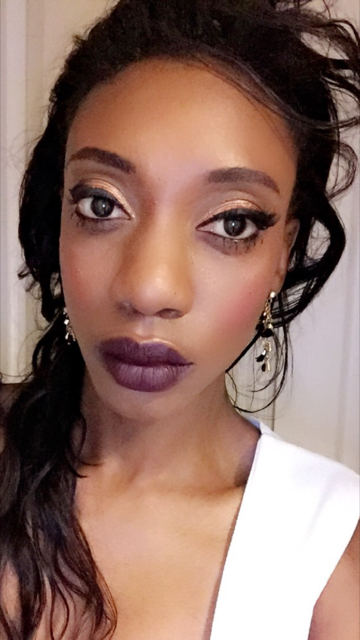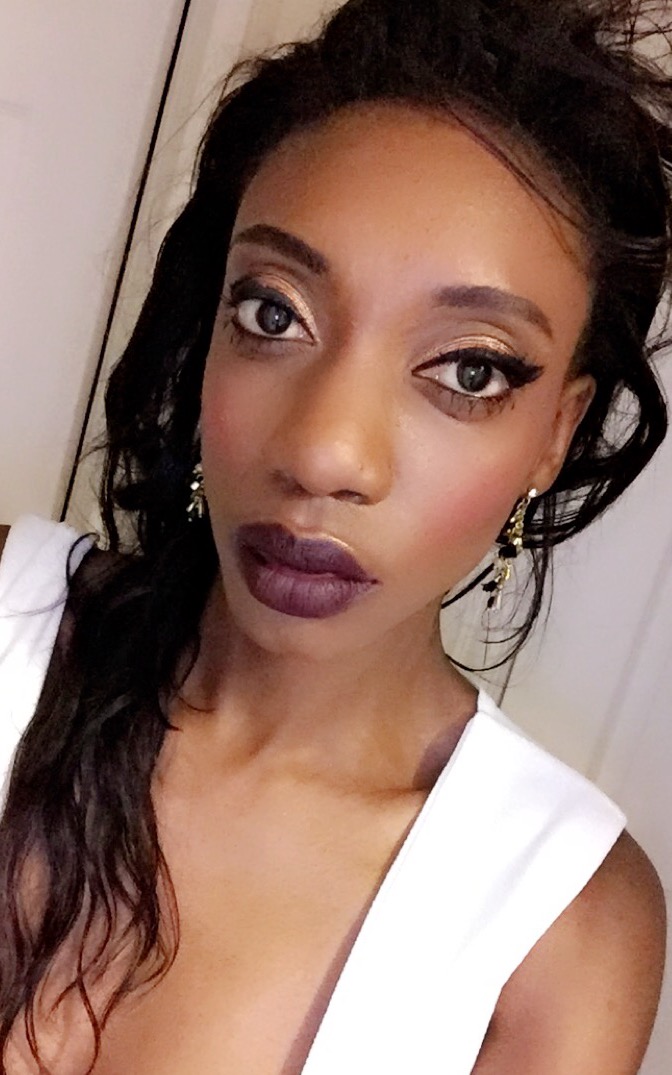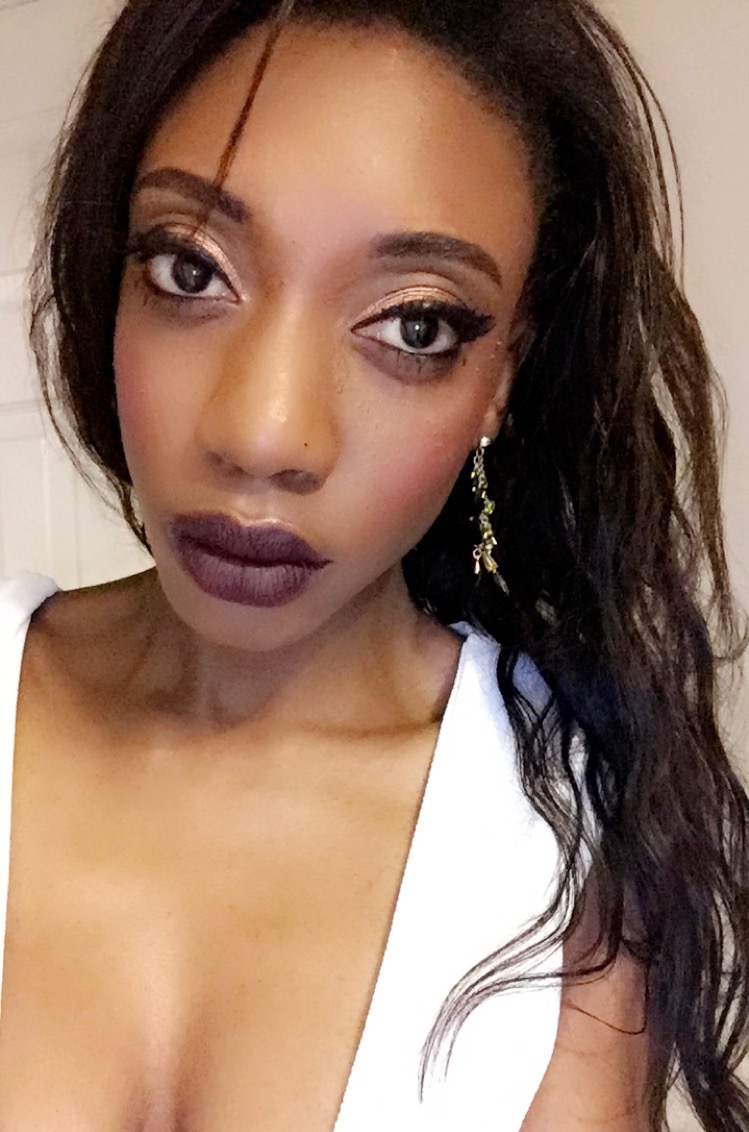 Primer: Smashbox Photo Finish Foundation Primer
Foundation:  Sephora  in Tan #45 
Contour: Sephora Hghlight Lowlight Face Contour Duo 
Highlight: Nyx cosmetics Liquid Illuminator in Gleam and Makeup Revolution Vivid Baked Highlighter in Peach Lights
Bronzer: Makeup Revolution Vivid Baked Bronzer Powder in Ready To Go
Blush: Sephora in  I'm Shocked 
-EYES-
Brows: Wet N Wild in 602A Pretty in Mink and Covergirl Eyeshadow Quad in #4
Primer: Urban Decay Eyeshadow Primer Potion (Original)
Eyeshadow: Revlon Photo Ready Eye Art in 090 Burnished Bling 
Eyeliner: Nyx Cosmetics Collection Nior Liquid Liner
Lashes: Ardell Lashes in #113
-LIPS-
Nyx Cosmetics Butter Gloss in Black Cherry Tart
Original look: Nyx Cosmetics Simply Vamp in She Devil