Happy Thanksgiving everyone! Wishing you all a blessed holiday and safe Black Friday.
Anyway, cold temps and early nights are back and fall is definitely here. Maybe its because i am a fall baby but I am the 1% of people that prefer cold weather (minus the wind) to hot days. One of the  reasons I always get excited for fall, is that I can finally wear my cute scarves and boots again… YAY!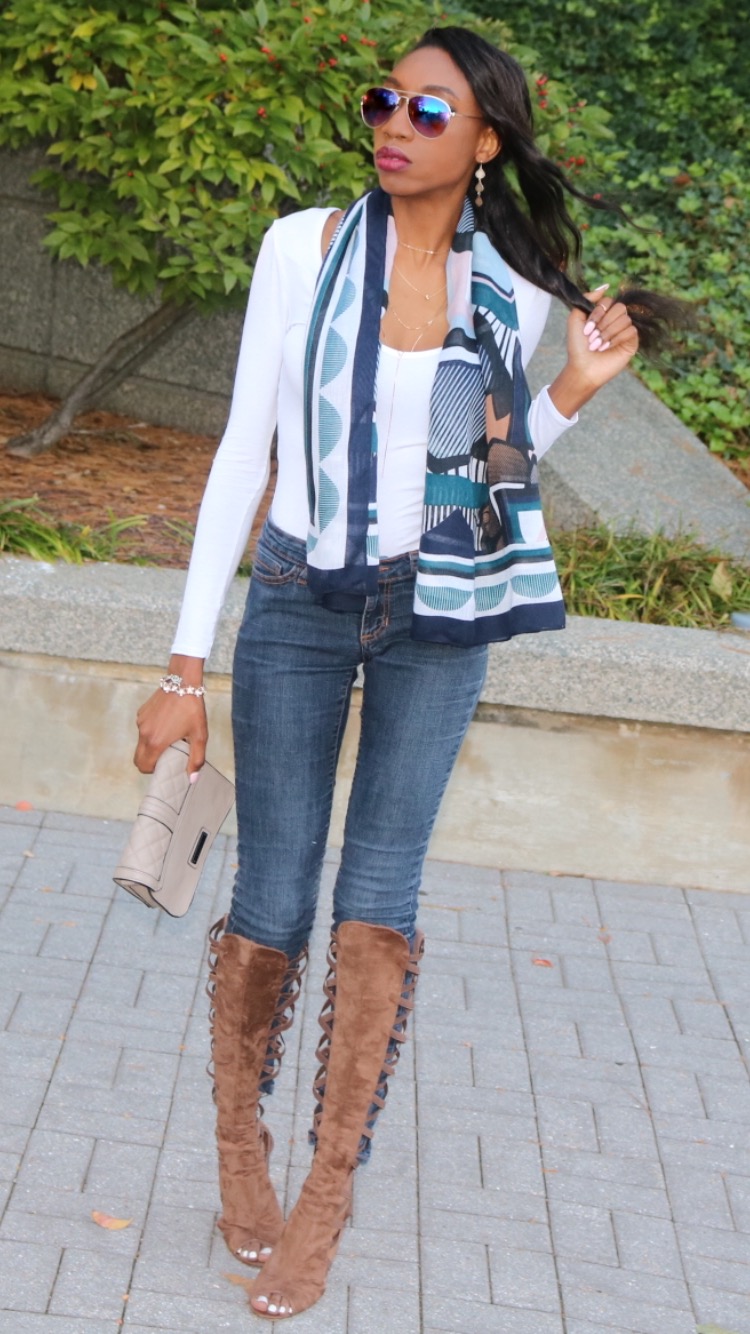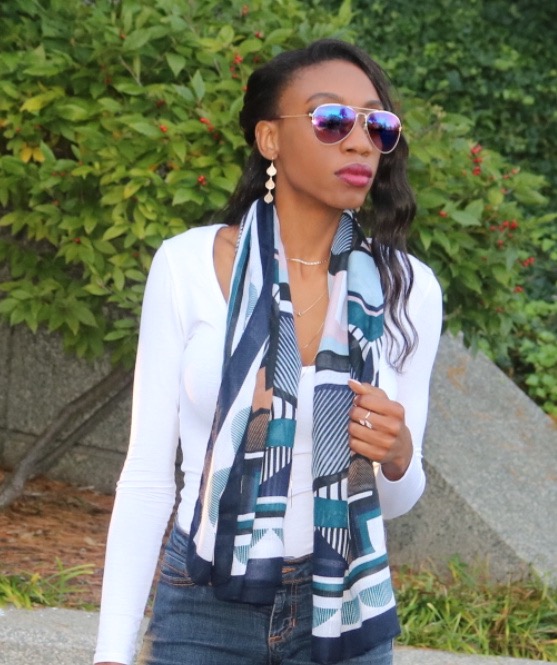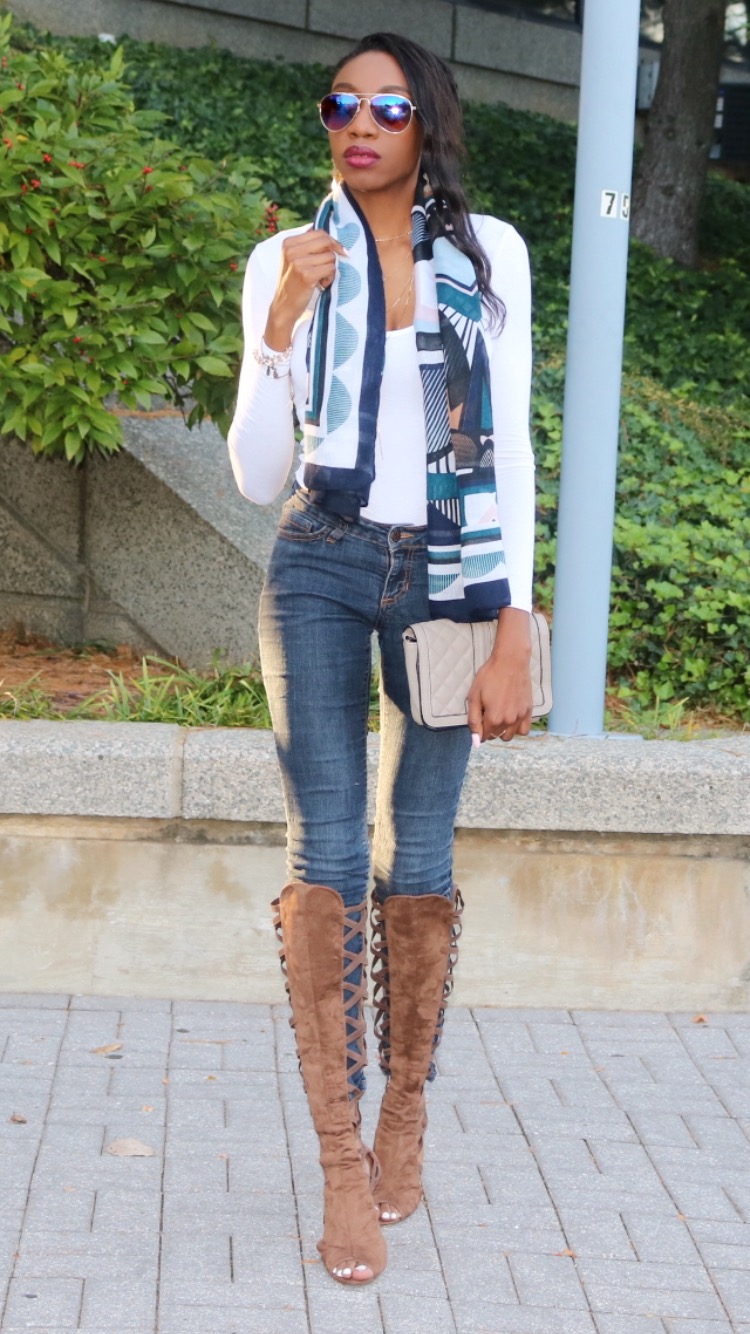 This outfit combines a lot of my current favorite items which include my bodysuit, blue sunglasses, boots and a scarf. It felt so good to wear so many favorite items at the same time and I couldn't help but smile and smize the whole time. In addition, I am the most comfortable in denim pants so this outfit was a complete win for me.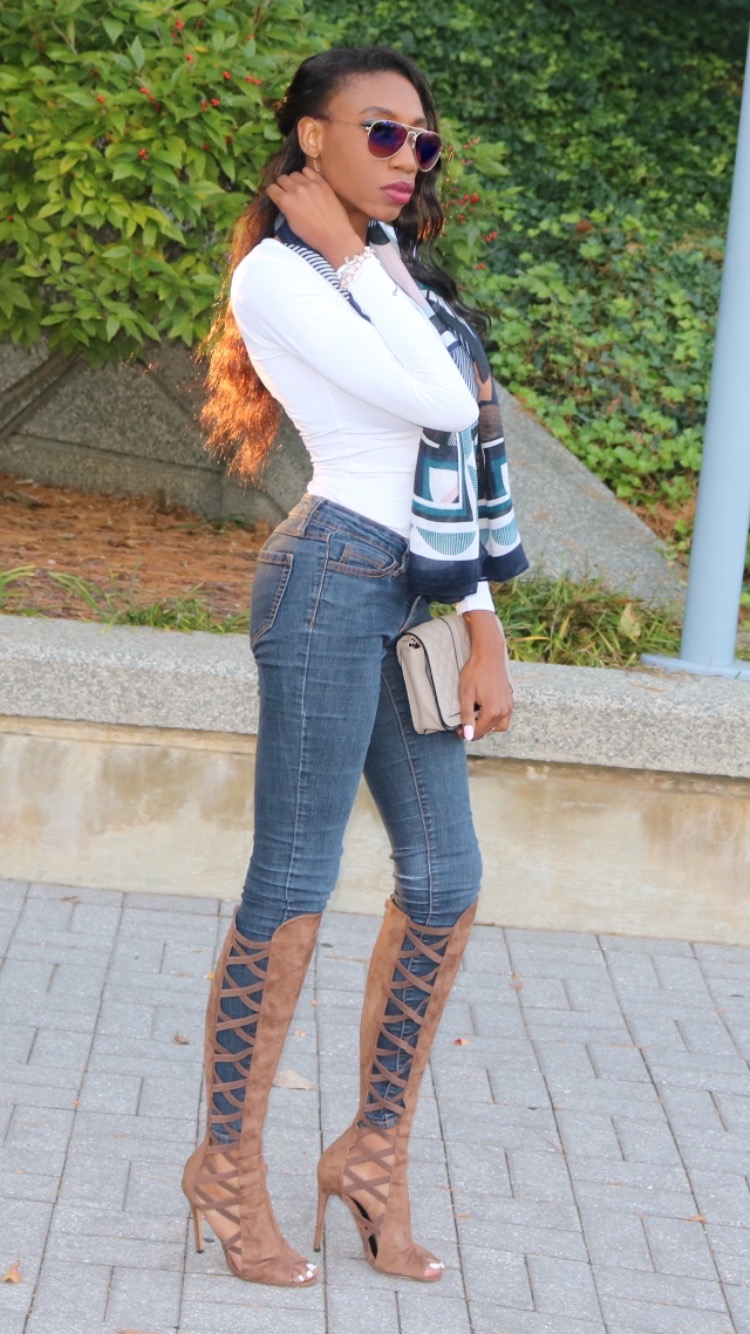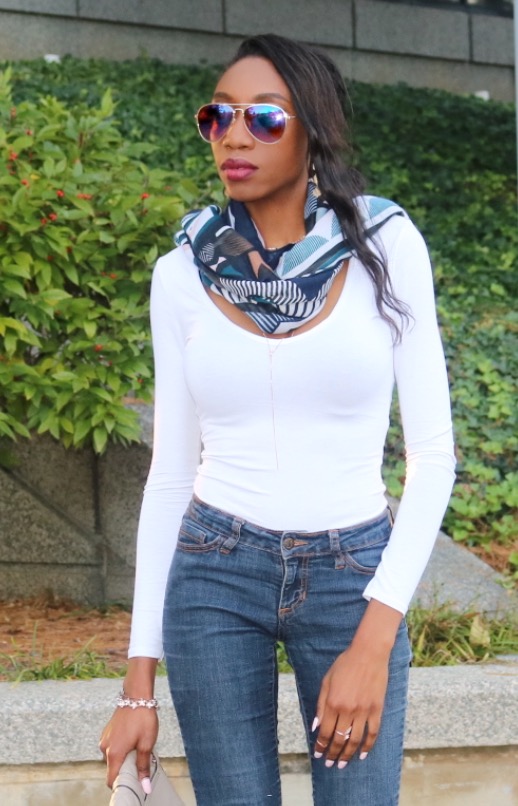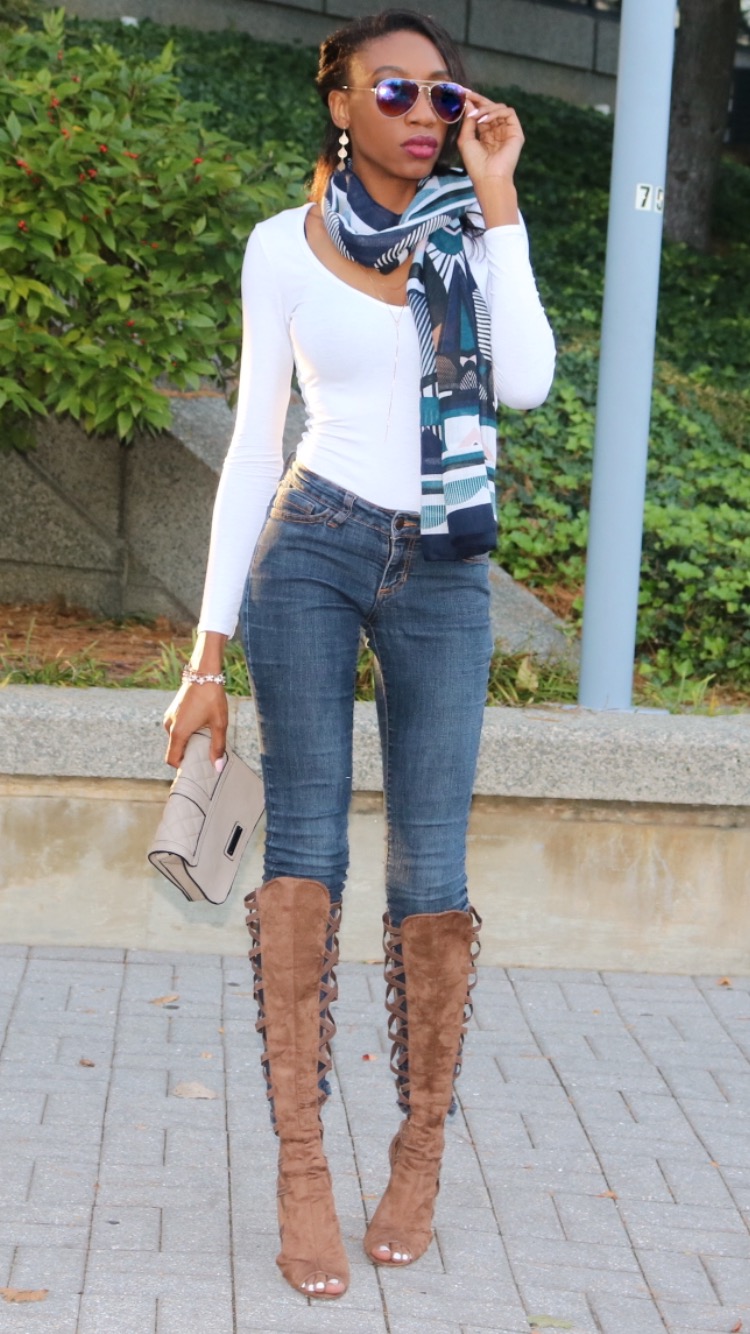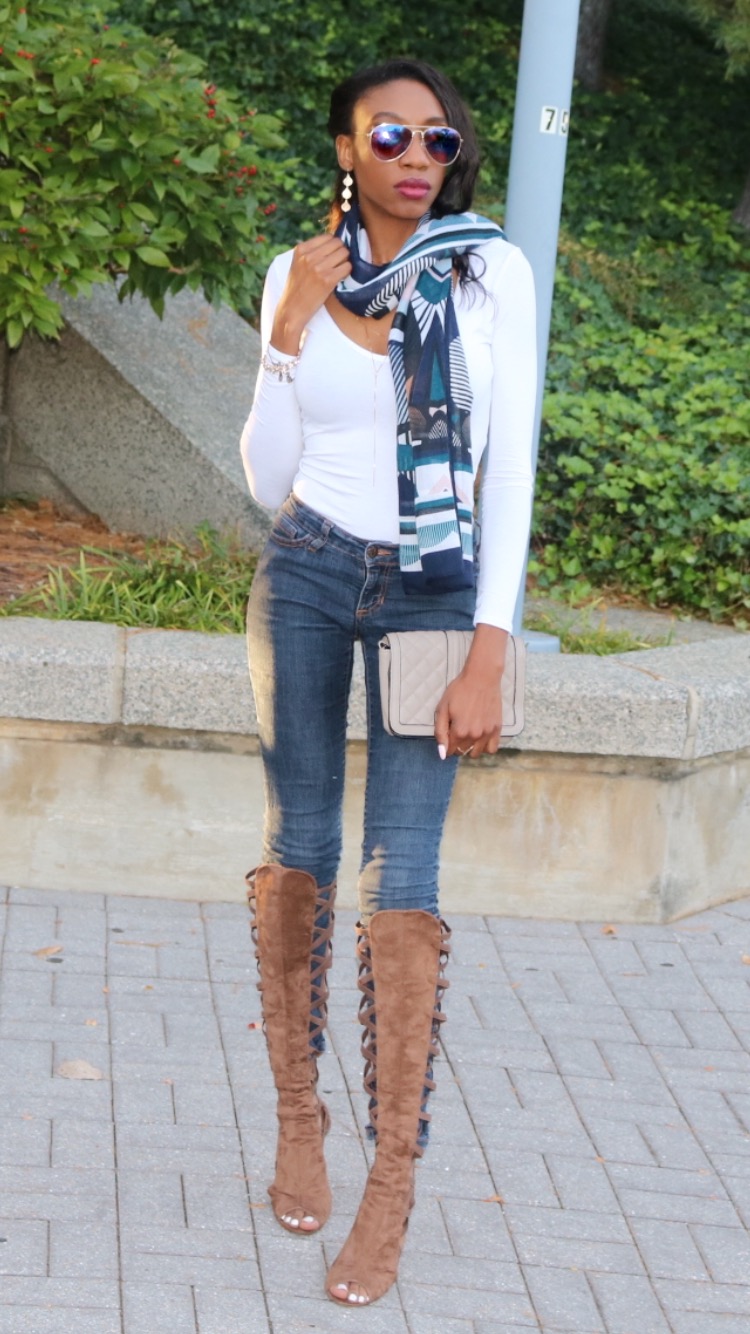 Another reason i like this outfit, is that it is bright, due to the whites and blues compared to my usual black fall outfits. To maintain the bright color theme, I wore brown boots, and accessoried with a tan colored purse and wore gold jeweryly. I hope you like this look!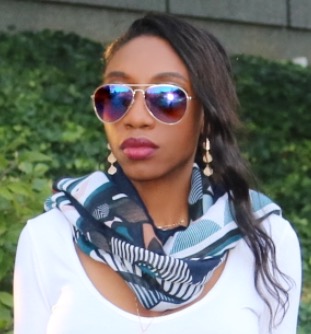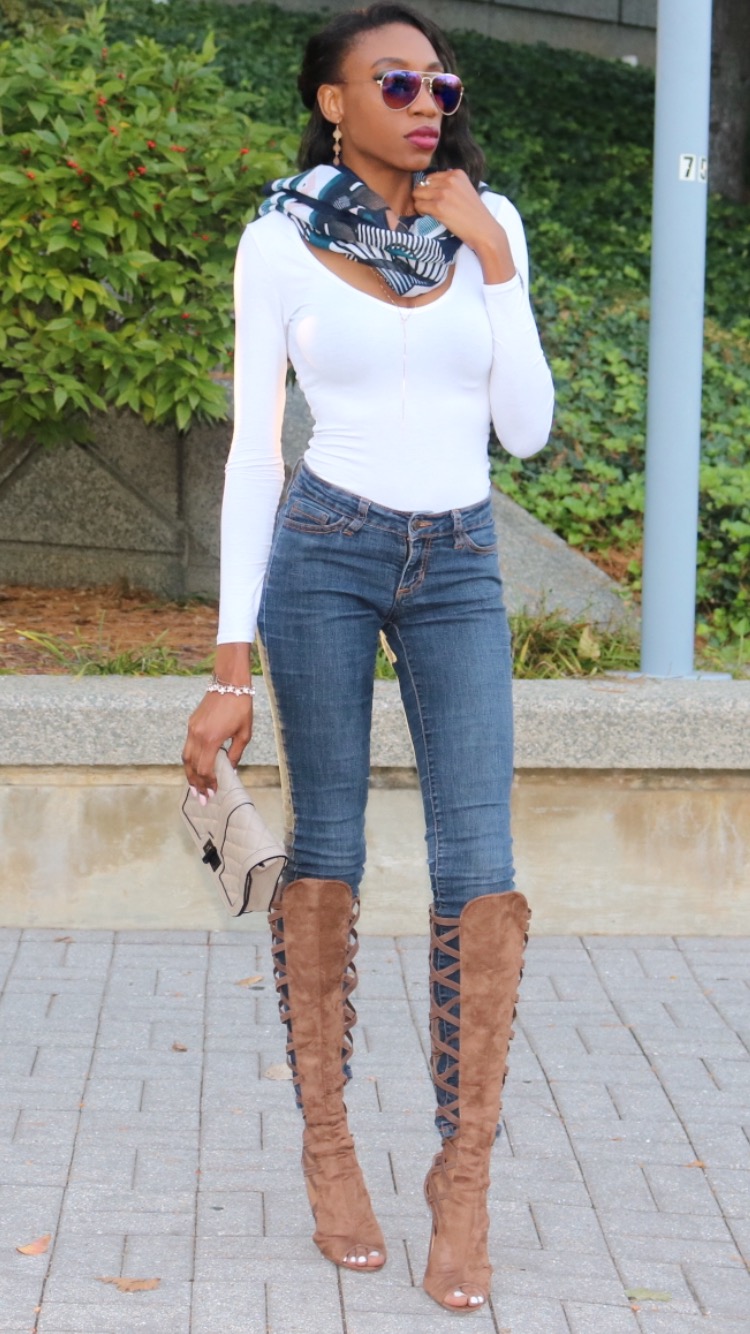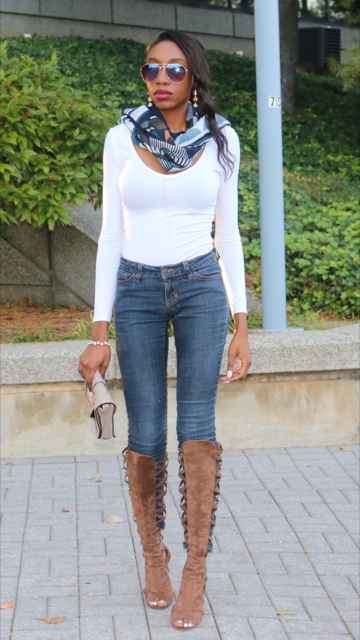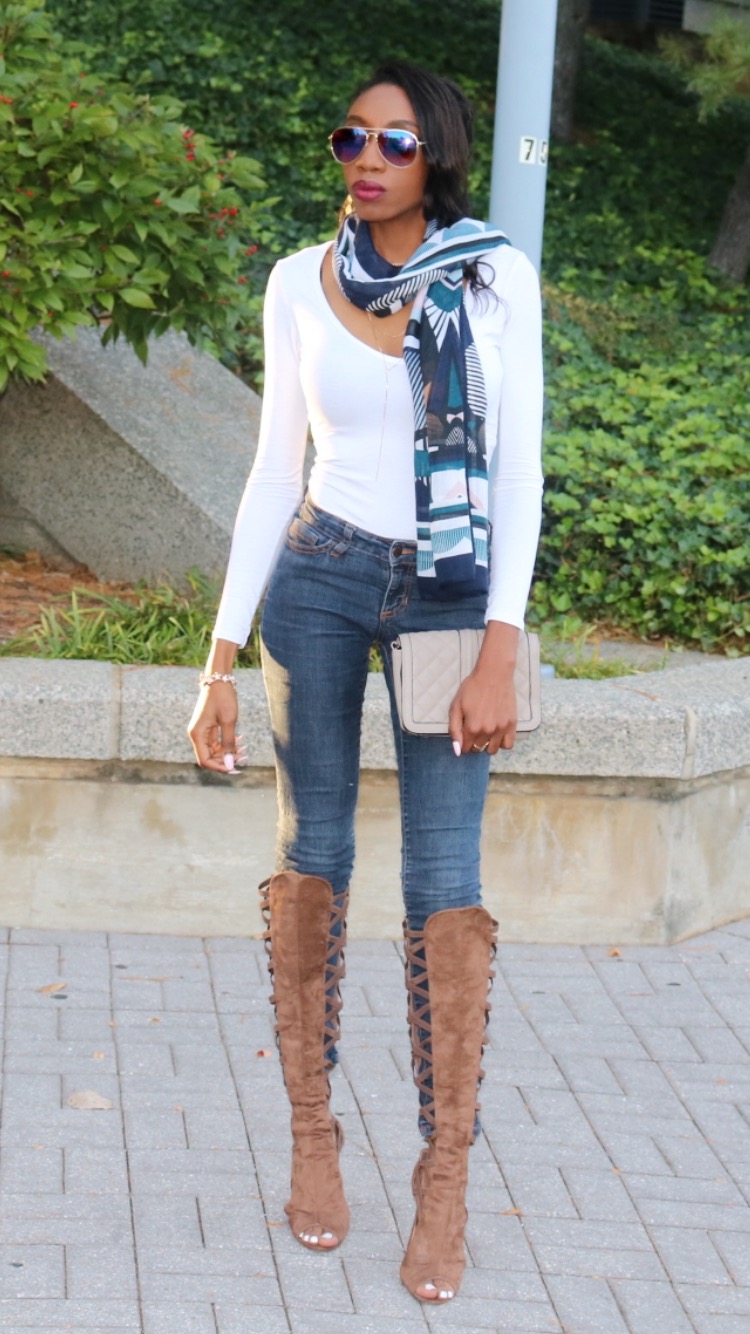 XoXo…. Nia!
Bodysuite: Boohoo // Jeans (Old): Ross // Boots: Go Jane // Scarf, Earrings & bracelets: Charming Charlie // Purse: DSW // Sunglasses: H&M