The comfort of a cozy, chunky sweater will never get old to me. This sweater is so warm but breathable and is perfect for spring fluctuating temps. I paired it with shorts and flats for the extra comfort. I opted for flats instead of tennis shoes to make the outfit look a little dressier, and these strappy flats were the perfect pair.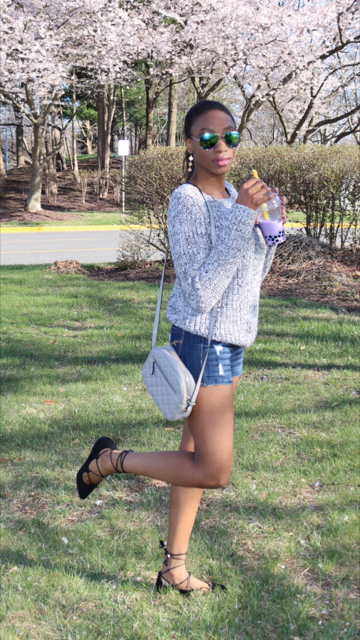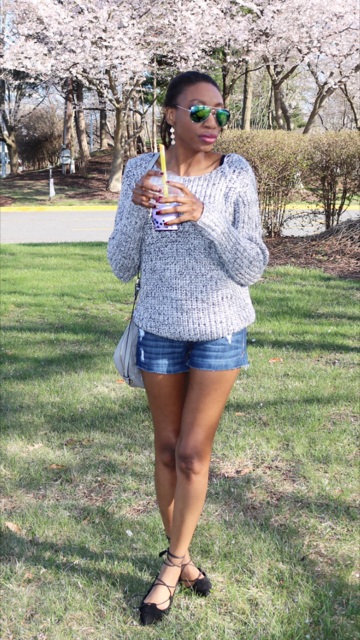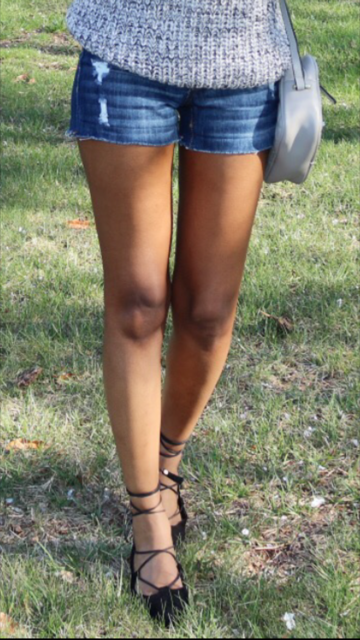 I wore this outfit last weekend as I drove around town in amazement of how beautiful nature and the Cherry Blossoms are. I wanted to look a little dressy but not too dressed up because I tend to randomly stop at interesting establishments I have not yet experienced during my town explorations.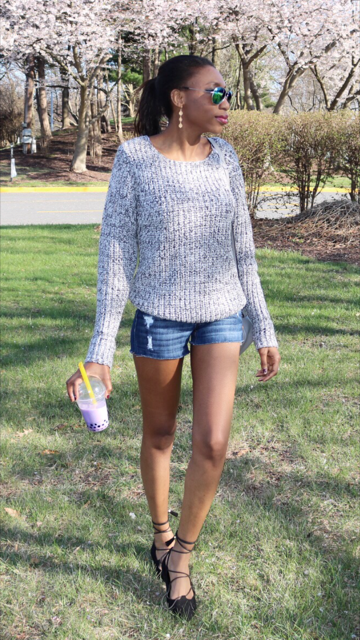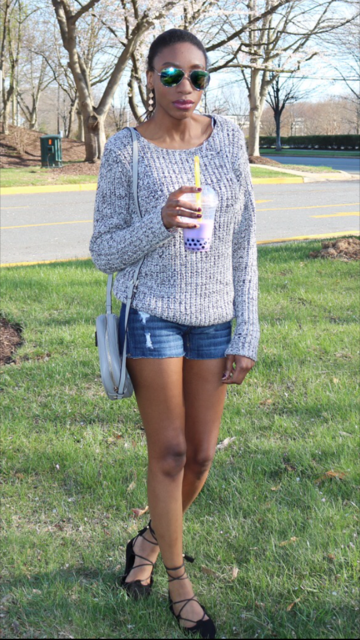 Taro Bubble Tea was last weekends new find. I mean, how am I just now discovering this delicious drink?!Shame on me! Anyway, wishing you all a lovely weekend .…. XoXo Nia!!!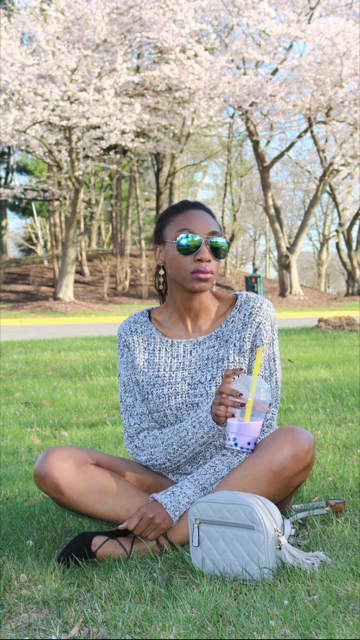 Sweater: BooHoo // Shorts and Flats: Charlotte Russe // Bag:  DSW // Earrings: Charming Charlie// Sunglasses: Target