I am really in love with pastel colors this year. How pretty is this H&M sweater? I got this sweater during winter  but didn't get a chance to wear it until now. Which is perfect, because the color works better for spring than winter. I also bought this skirt a while back from H&M so it's safe to say it is one of my favorite stores to shop.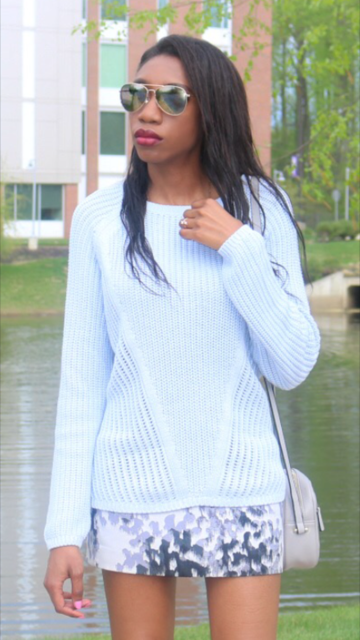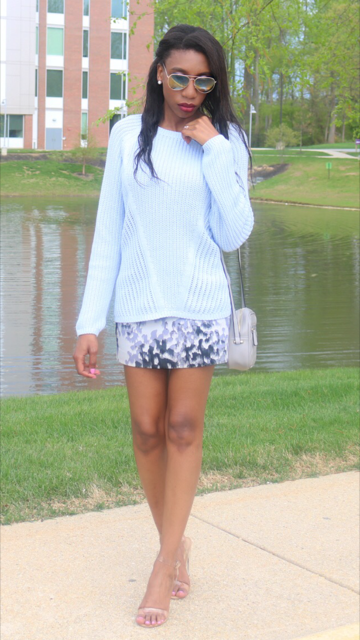 I got these heels from Go Jane, my go to shoe shop. The clear shoe trend took a while to grow on me. My favorite thing about clear heela is that from far, it literally looks like am walking bare foot on the toe tips. The shoes are different and I like different and standing out in a positive way. If you are on the fence about clear shoes, I say,  get them. I promise you will like them 🙂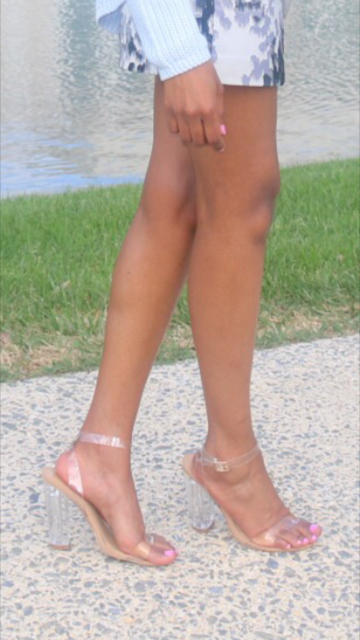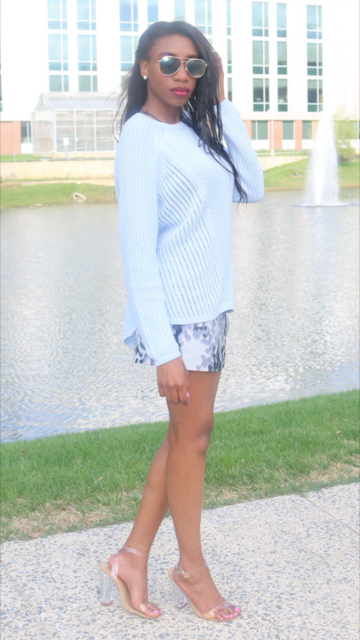 Overall, I like how the color combination came together and worked out. The best part, no black or dark colors were worn. I am excited about challenging myself and growing my fashion style and diversifying my closet. Hope you enjoyed this post….XoXo Nia!!!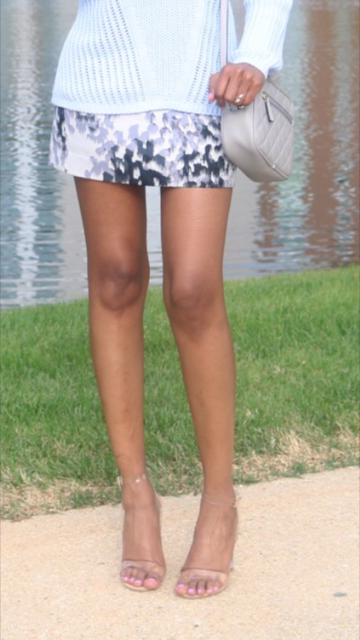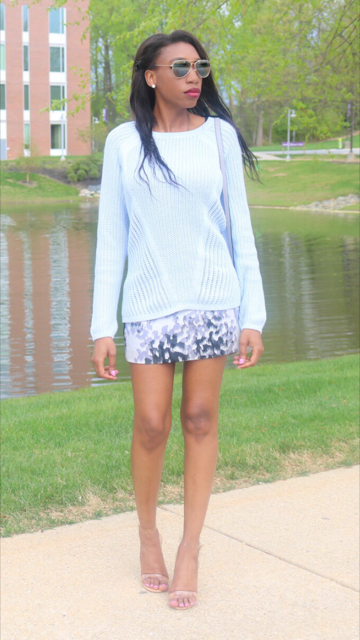 Sweater, Skirt and Sunglasses: H&M // Bag:  DSW // Shoes: Go Jane