Style with a touch of edge! If I was a biker chick, this is exactly what I would look like most days. I would add a leather jacket to match my extremely tattooed biker boyfriend. LOL… just kidding. But I do like this style and switching up for an edgy look once in a while is so much fun!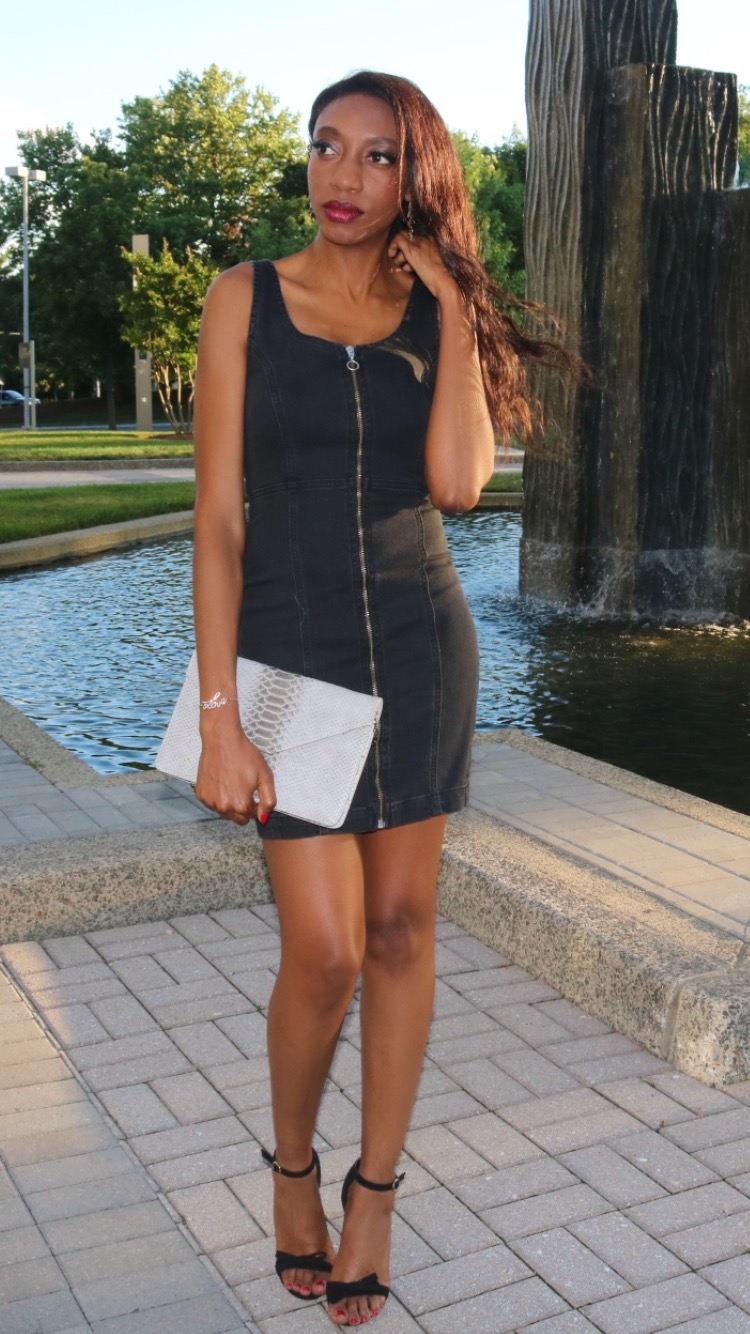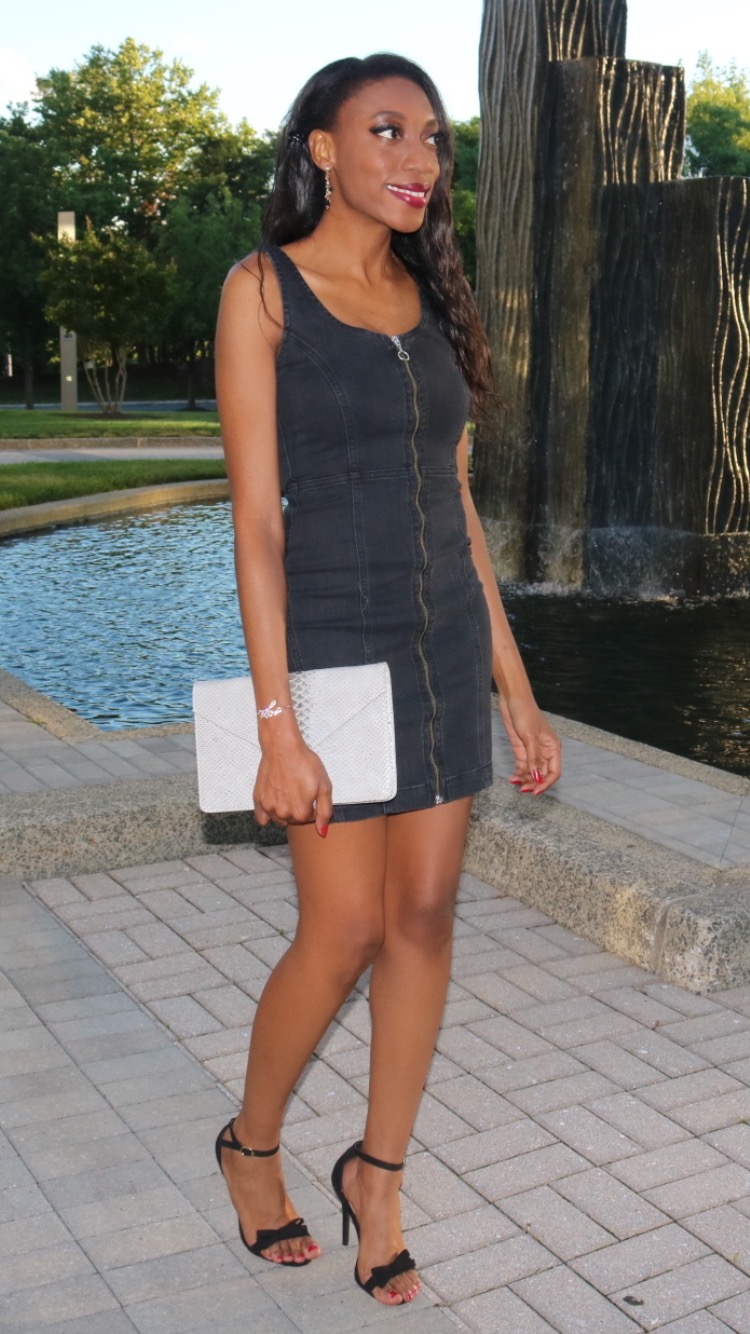 This look is so easy to recreate, all you need is a black dress, black heels and an envelope clutch. I got my denim dress from Missguided and guys! It is so flattering. It hugs all your curves and the front zipper makes it that much easier to wear it. The other plus to the front zipper, is that, depending on how much cleavage you want to show, you can easily adjust it. I chose to zip all the way up for this look.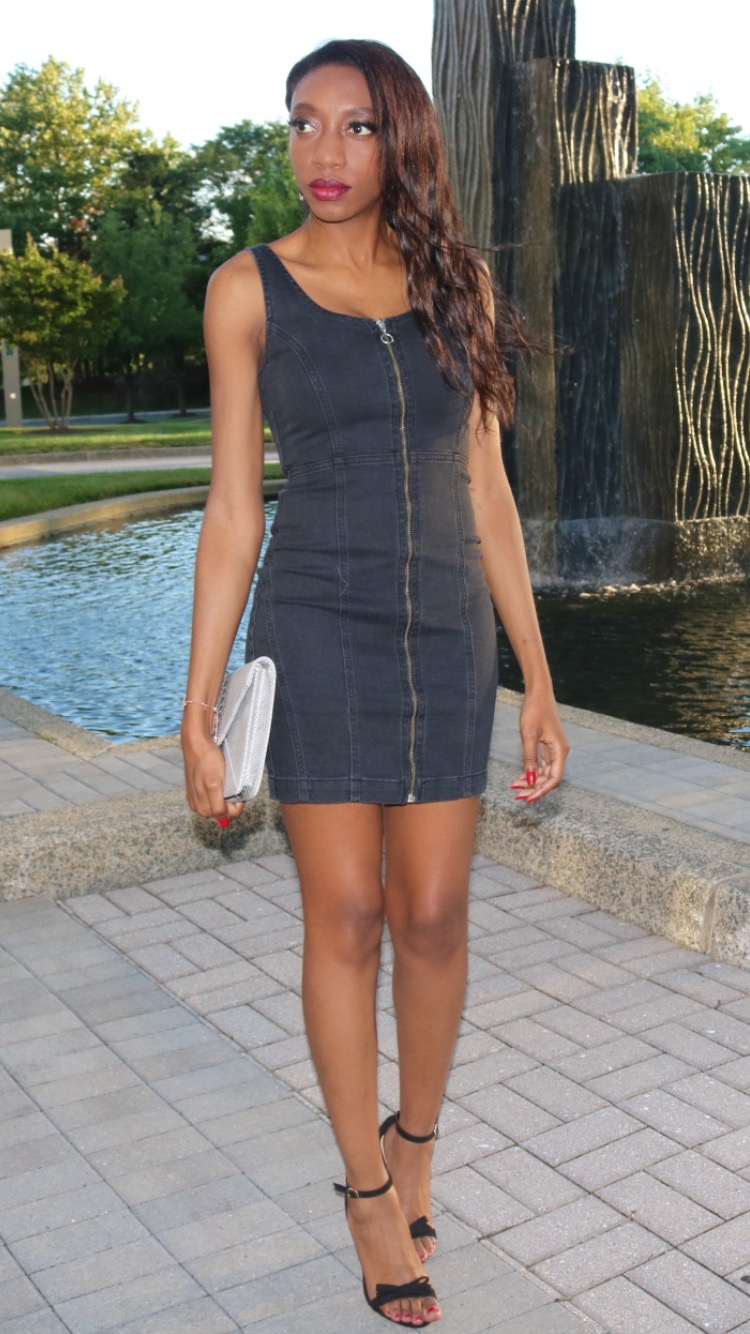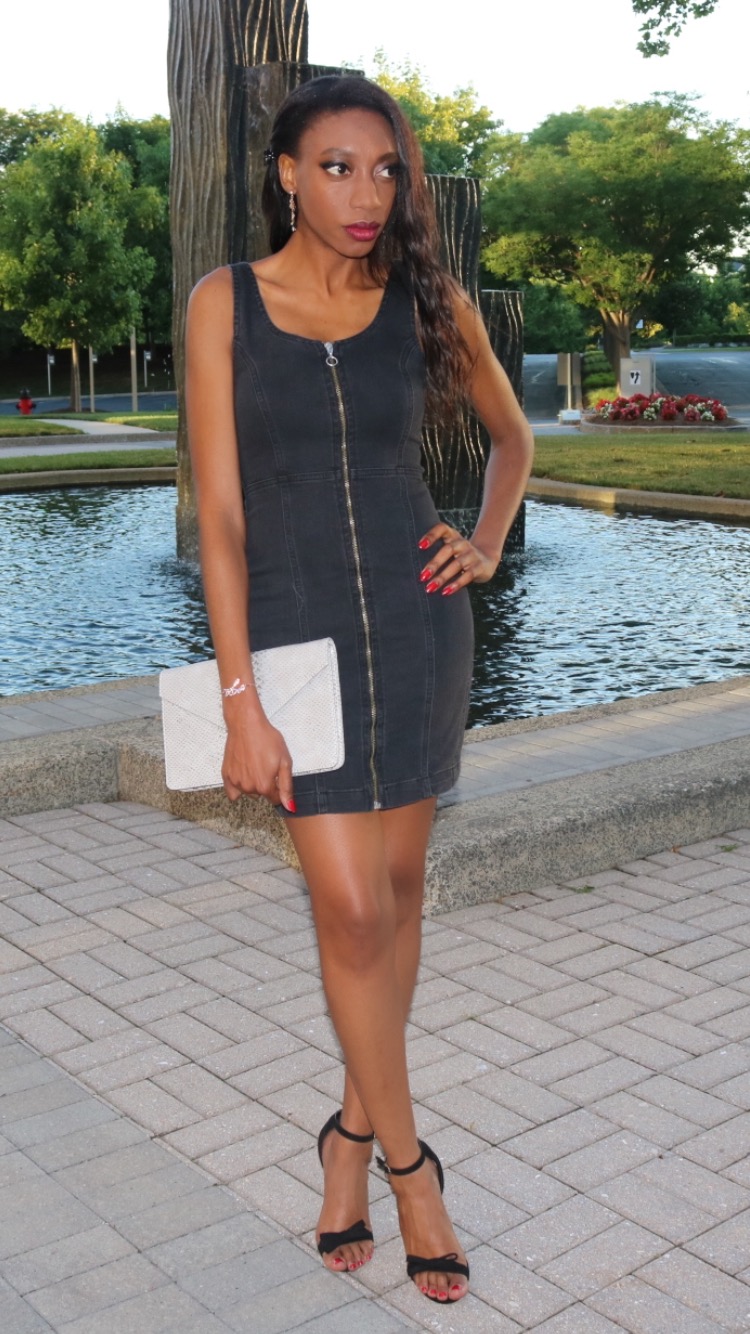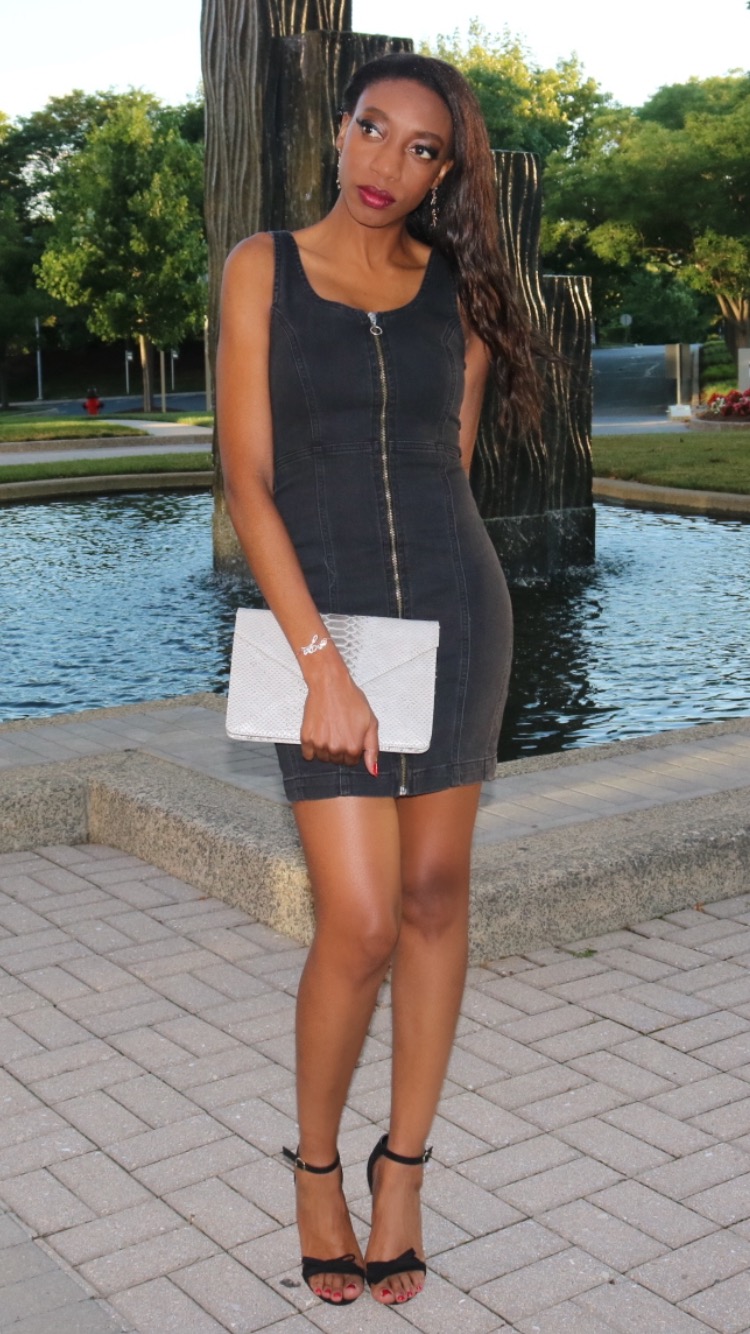 My snake skin clutch was the perfect accessory to add style and edge to this outfit. The hints of dark grey on it pair so well with the dress and the black chain on it, take the edgy feel to another level. I wore my black ankle heels with the bow on top because, the bow softens the look and these heels are simply super cute. In addition, the black color is what I was going for. This little black dress makes a cute date night outfit and I really enjoyed this look, I hope you did too… XoXo Nia!!!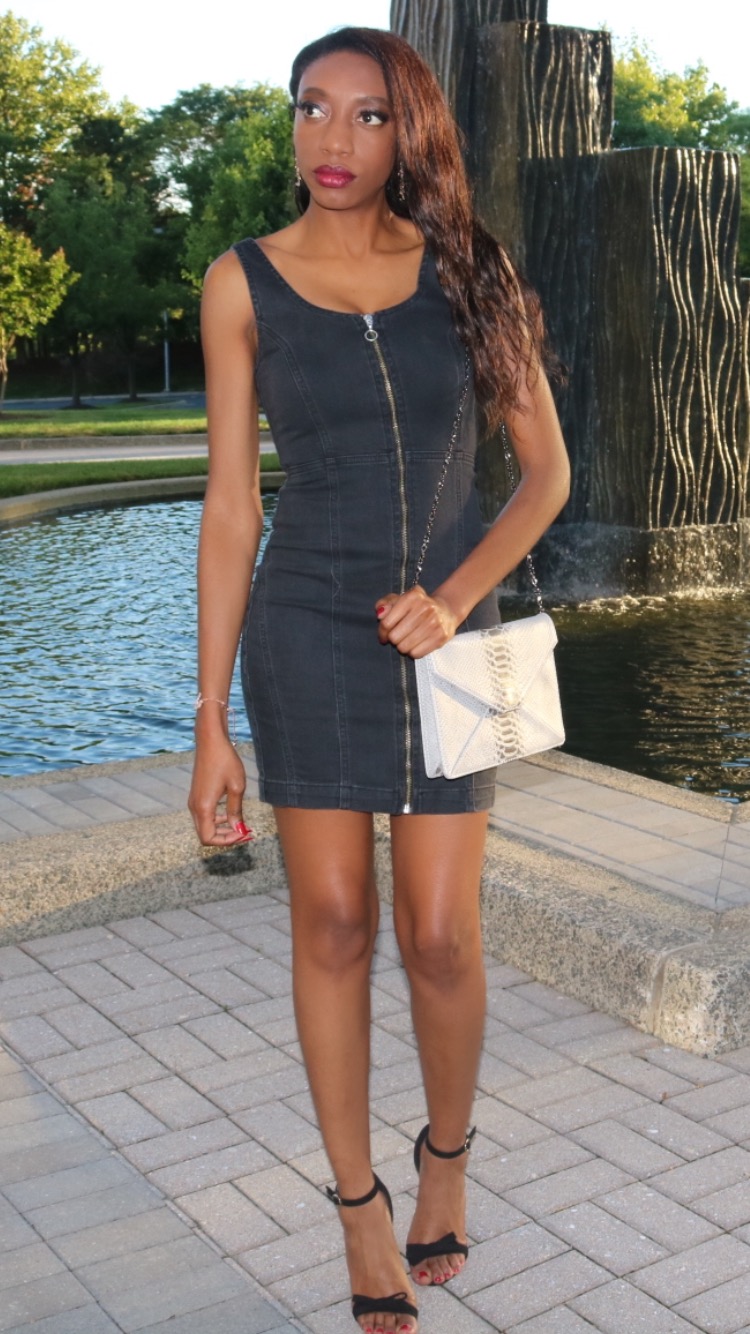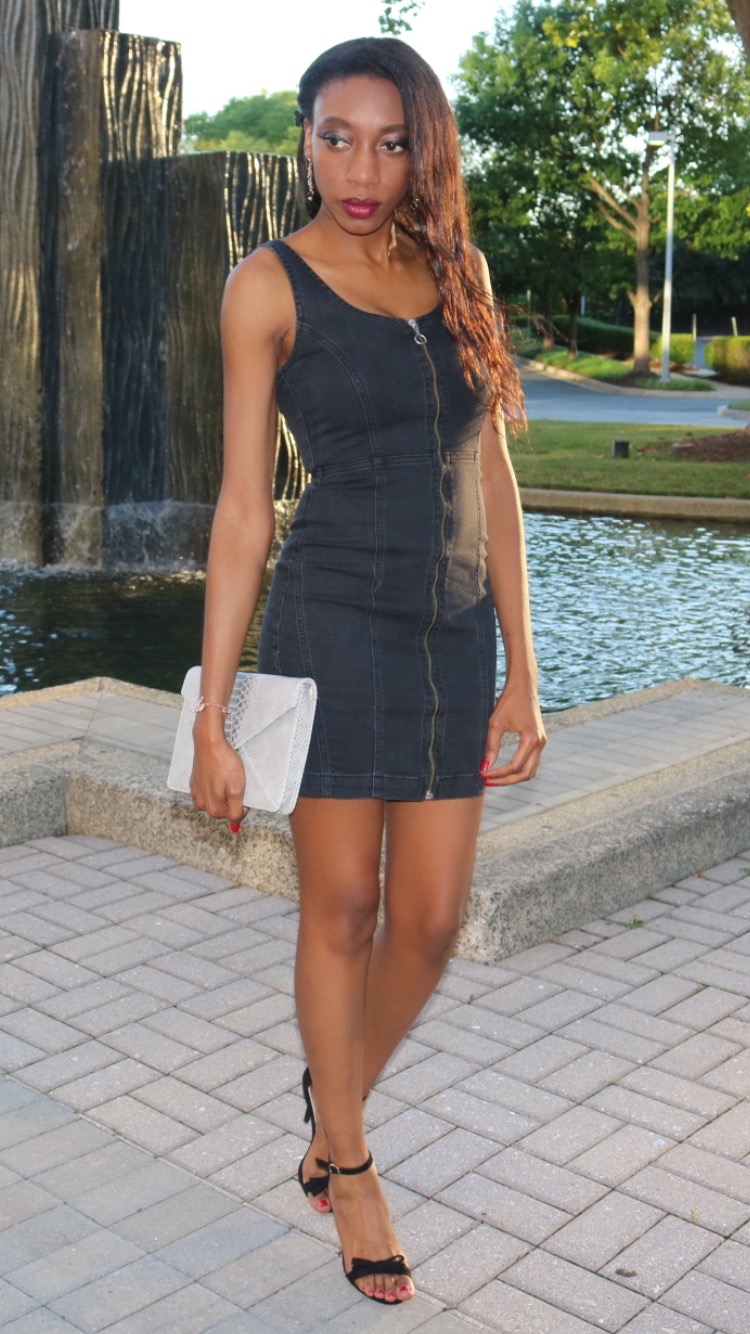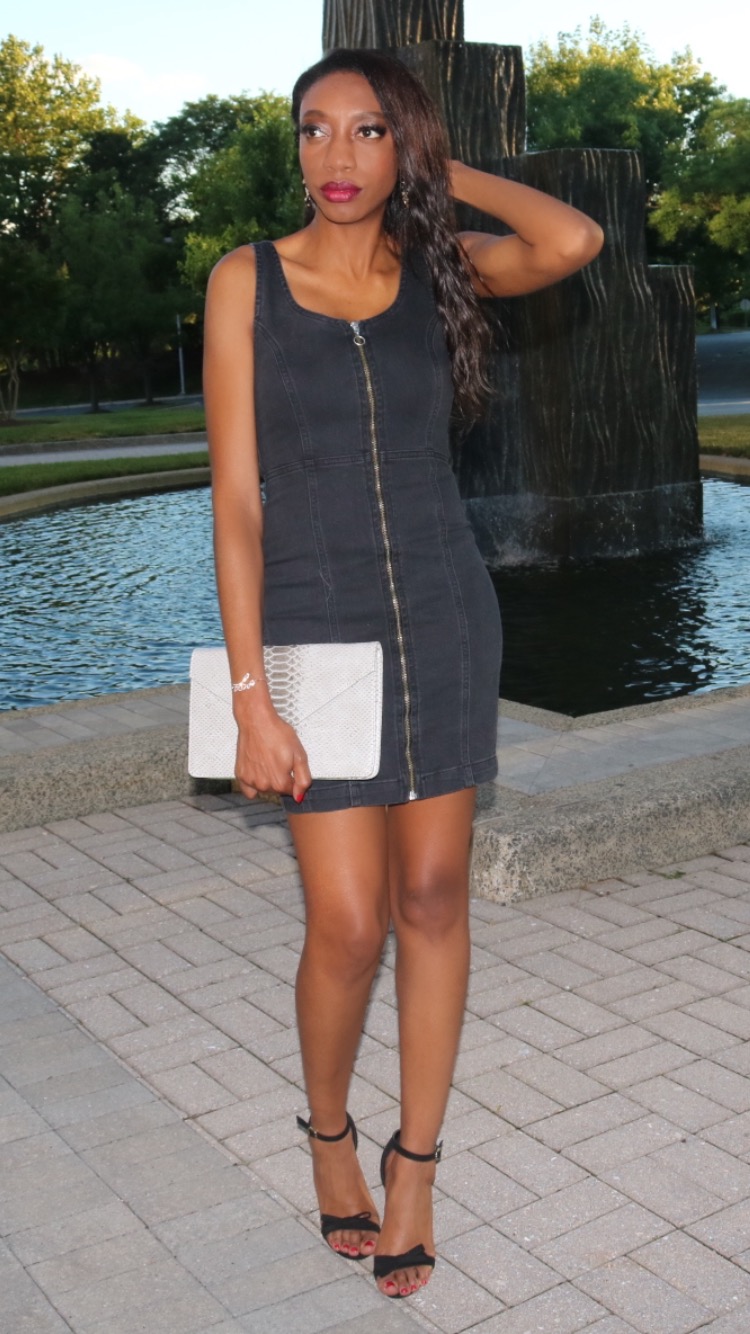 DEET'S & ACCESSORIES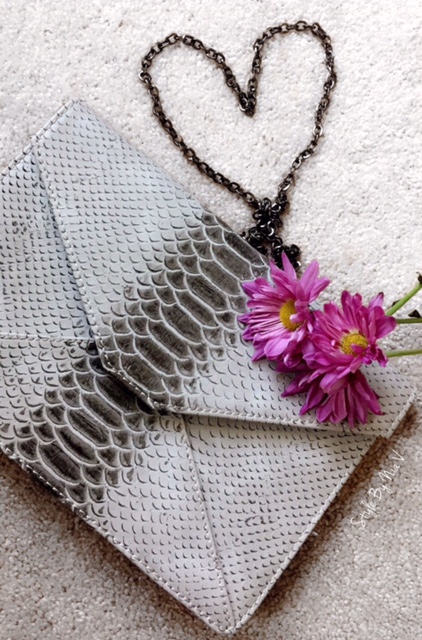 Dress: Missguided // Shoes: Necessary Clothing // Envelope Clutch: DSW // Bracelet: Charming Charlie