I now understand why the floppy hat is such a trendy item. I have always thought I looked weird in hats that I never bothered with wearing any. Going outside my comfort zone sure did pay off.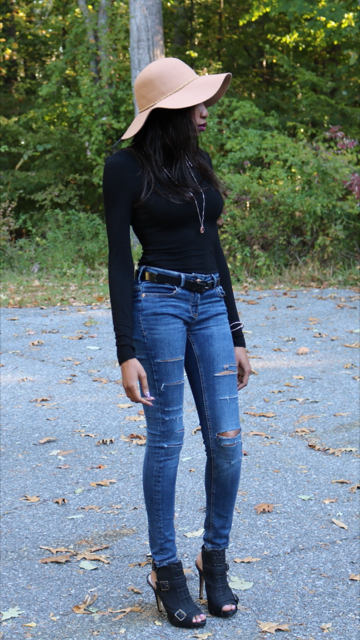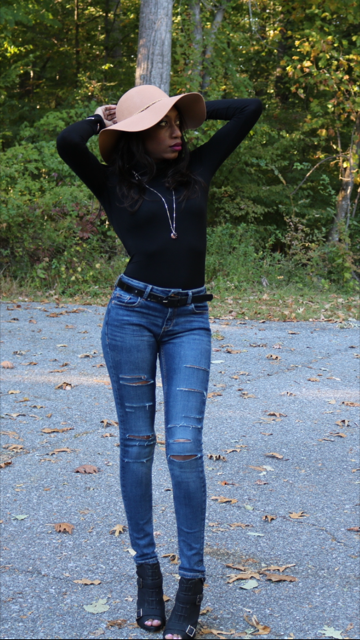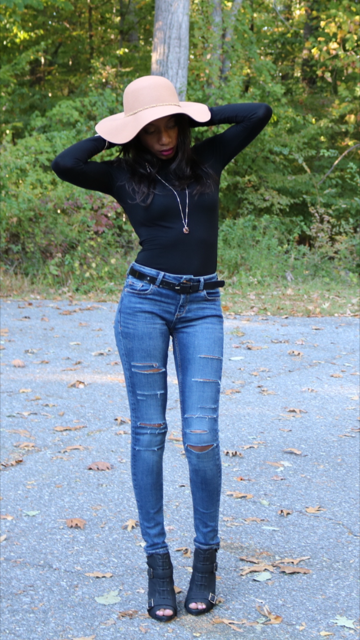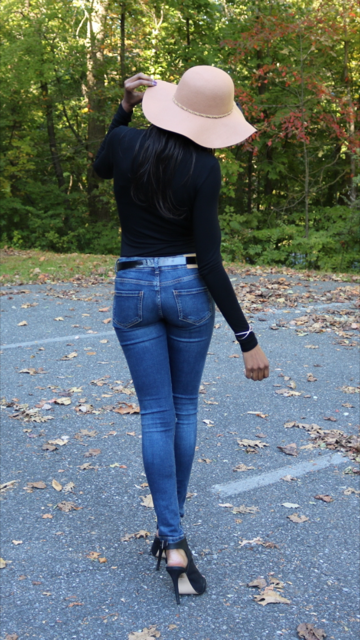 I definitely enjoyed shooting this outfit. In addition to loving the hat, it was a beautiful warm fall day. 
Floppy Hat: Forever 21 // Turtleneck Top: H&M // Jeans: Zara (Old) // Shoes (Old Christmas Gift) // Necklace: Express // Bracelet: Charming Charlie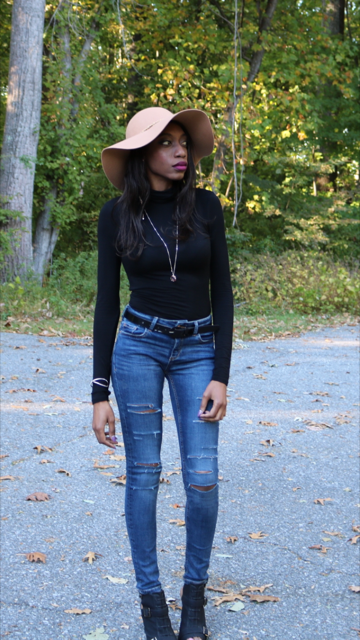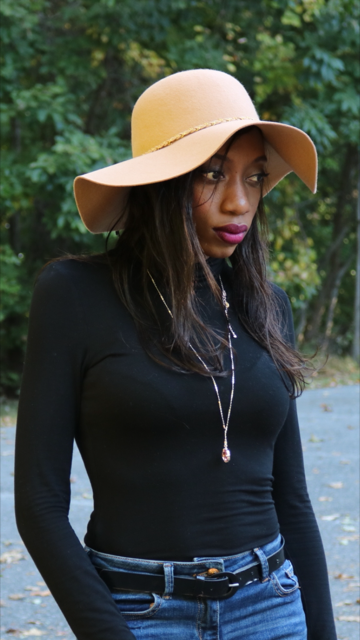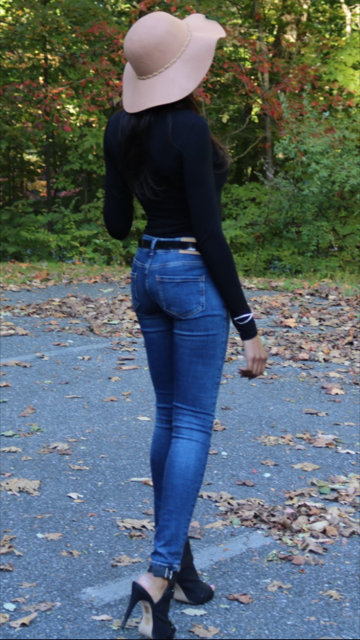 Hope you enjoyed this post … XoXo Nia!!!