Yay for fall/winter florals! I honestly love florals and when I saw this top in stores, it was a must have. I got the top from Forever 21 and I was excited for over a week after getting it, no exaggeration! We all have that one item that we thank ourselves for getting, this was one for me. I mostly like that the top can be worn for both work and causal events, those are the best clothing items.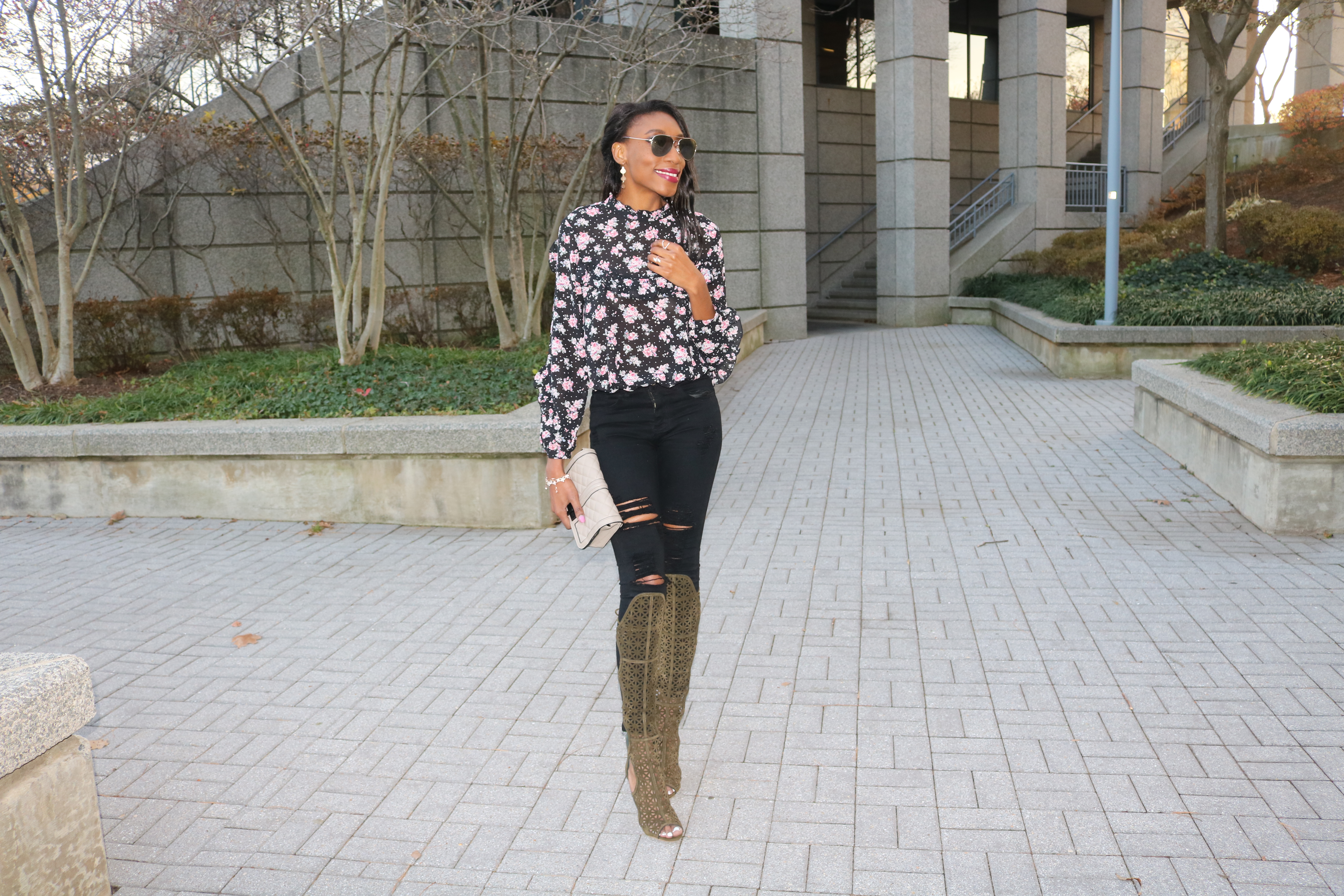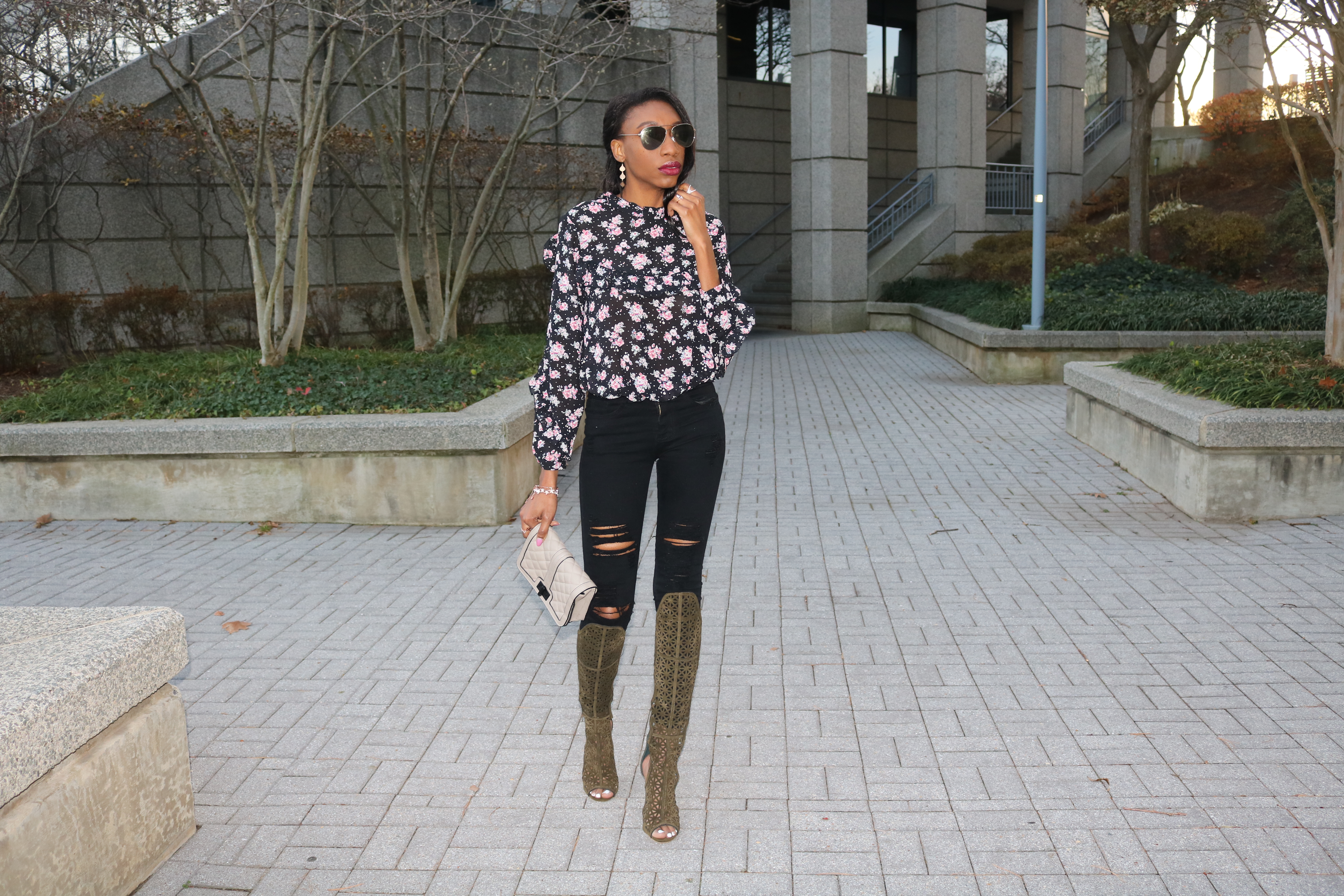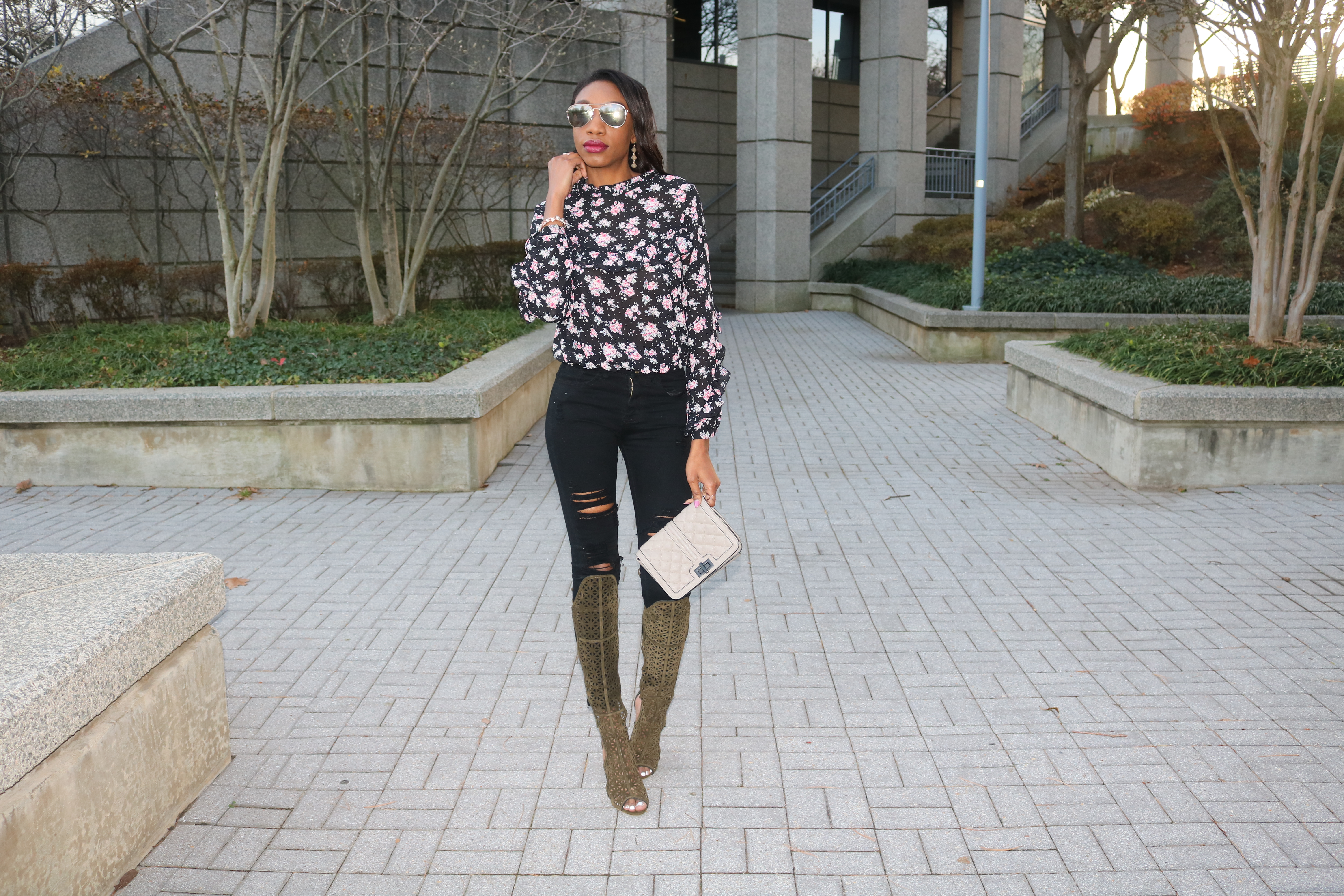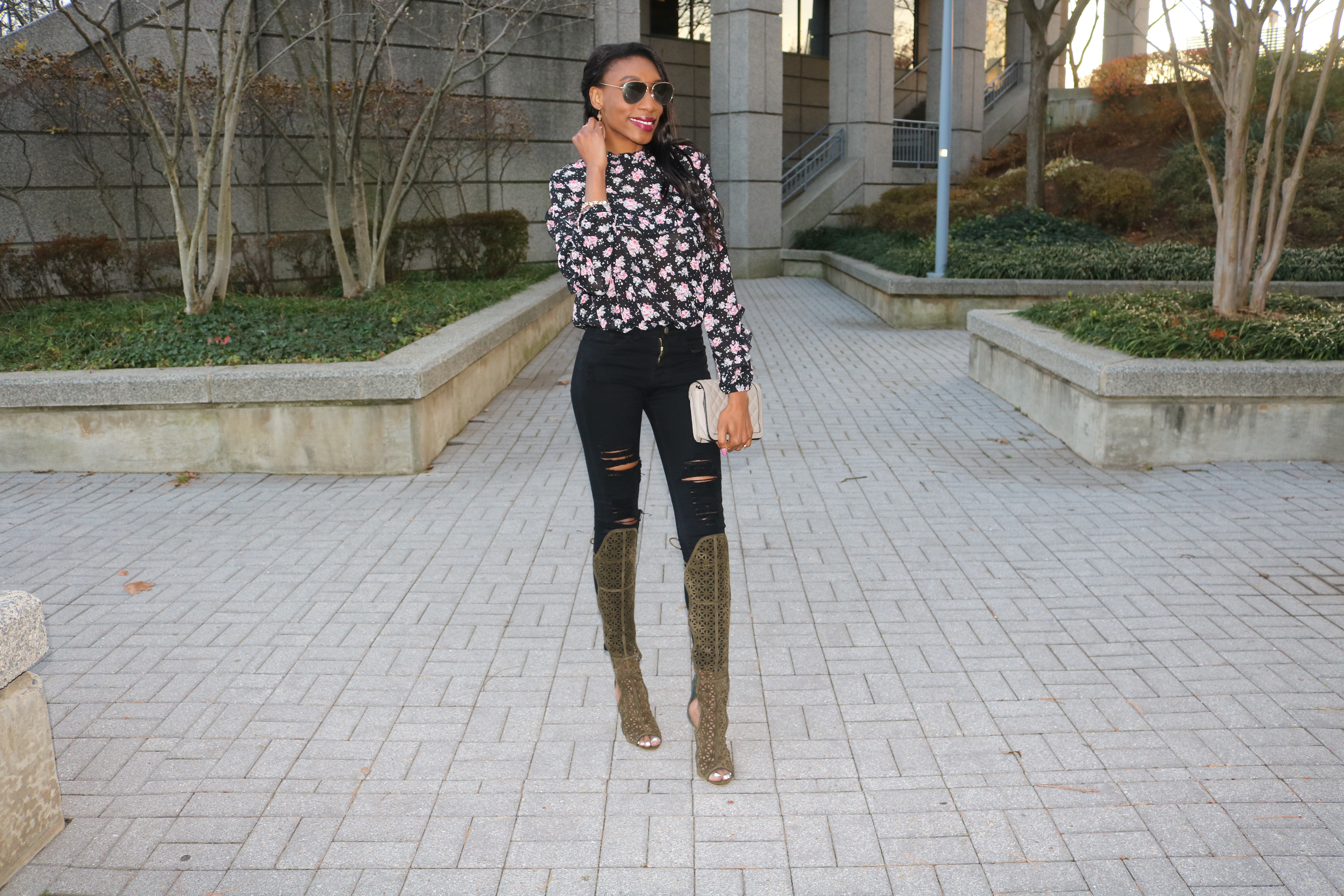 I decided to keep the look dark and wore my black jeans for the added fall/winter feel. I then opted for my olive colored boots and tan colored purse to add additional color to the outfit. I wore my usual gold jewelry and completed the outfit with sunglasses.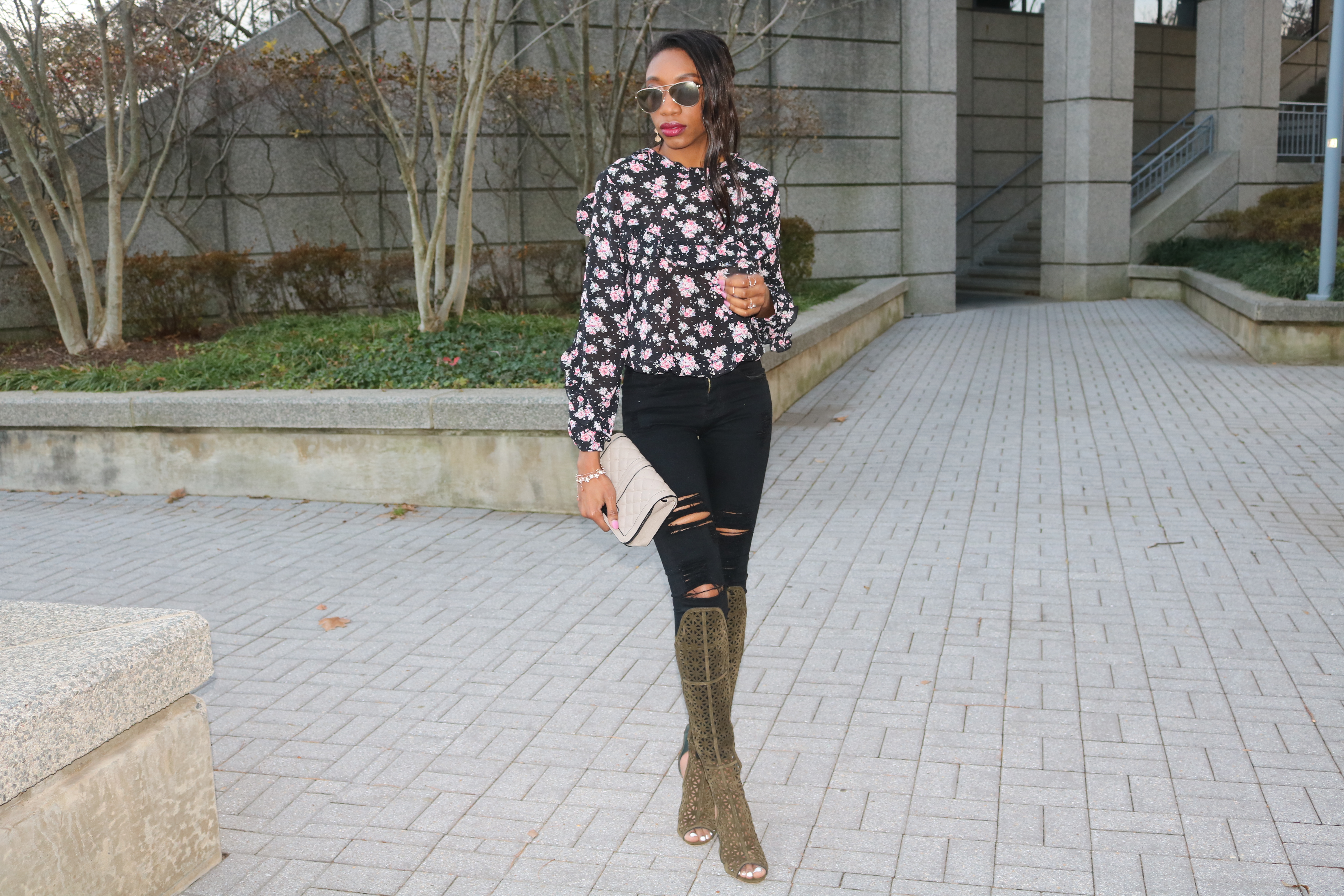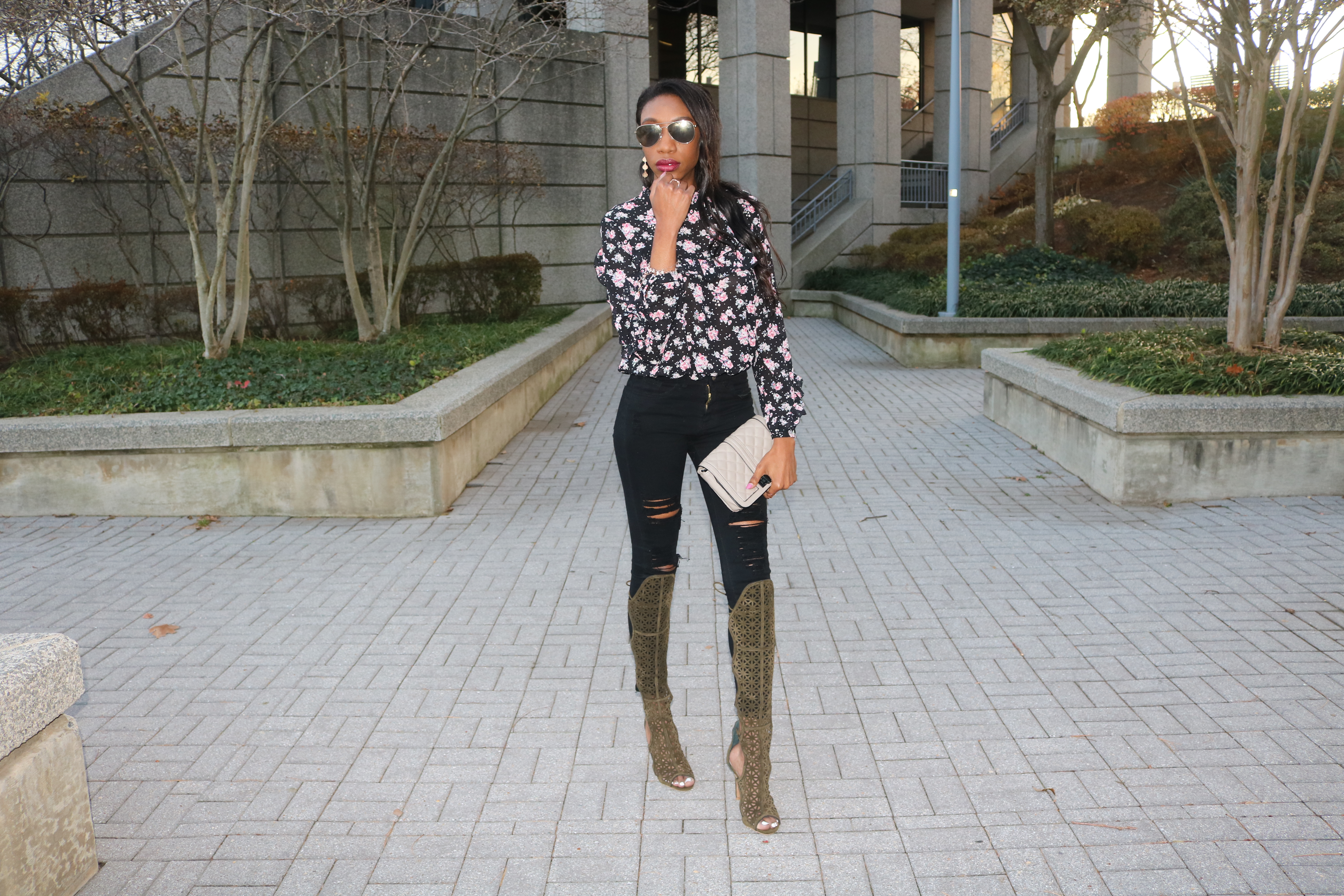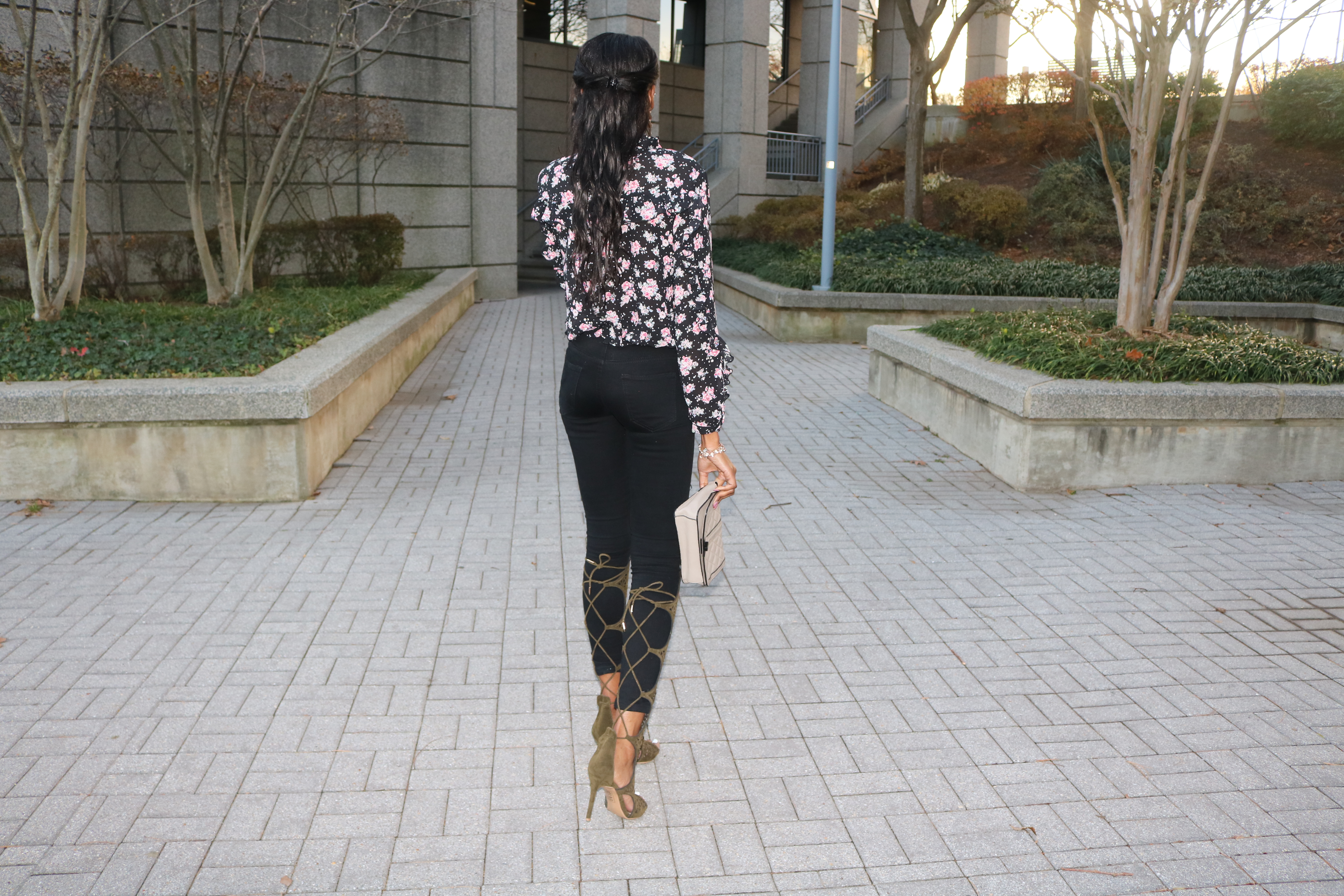 Hope you like this look… XoXo, Nia!!!