Hi Everyone! Hope you had a great Thanksgiving Holiday. Is anybody else struggling to get back into "work mode" after being out for so long? Currently wishing I could start the break over. Anyway, hope you got some good deals this Black Friday. I did, and I cannot wait to share.
Today's outfit is all black and grey, with a touch of color. My green sunglasses are always my go to item to add color to most of my dark outfits. I like how they subtly add without changing the look of the outfit.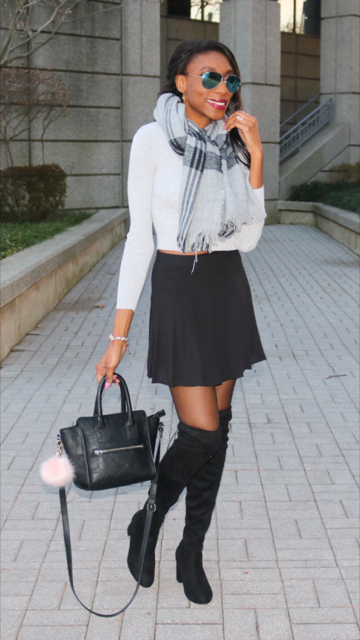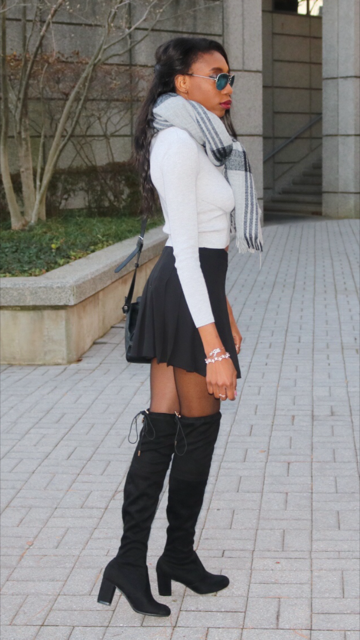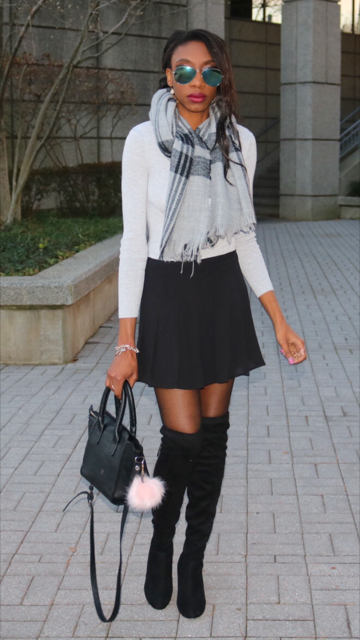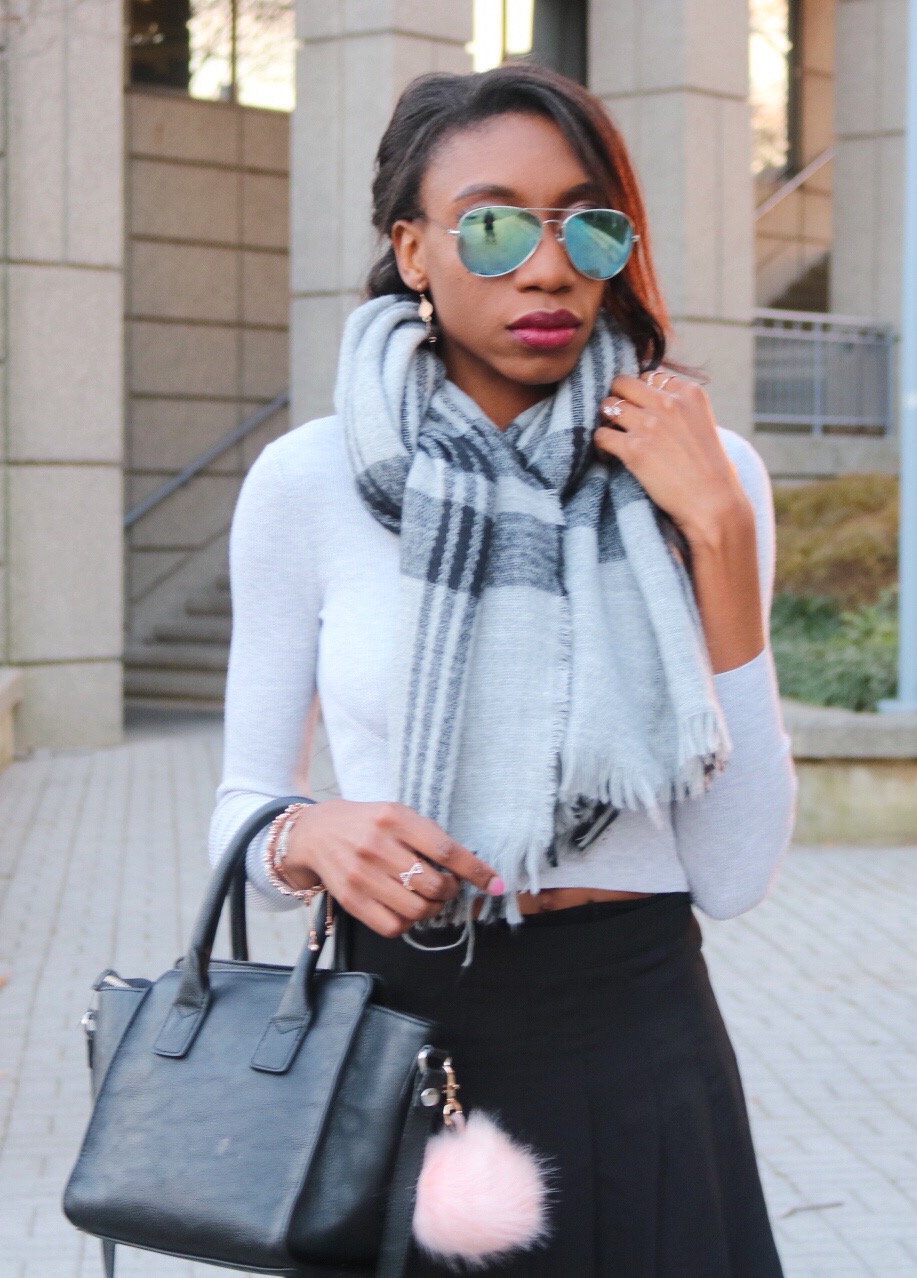 This grey and black outfit was inspired by my scarf. I love this blanket scarf so much and I thought, why not create an outfit based off of the colors in it. My bottom half is all black as I wore a black skirt, black stocking and black over the knee boots. I work a grey sweater and the scarf tied both colors together. I accessorized with gold jewelry and a black purse from Forever 21. I was definitely in my comfort color zone with this out and I hope you like it as much as I did.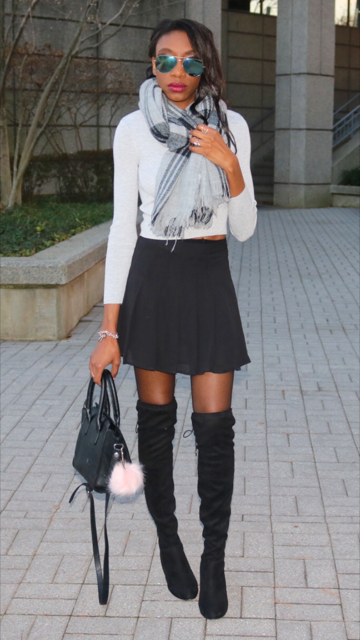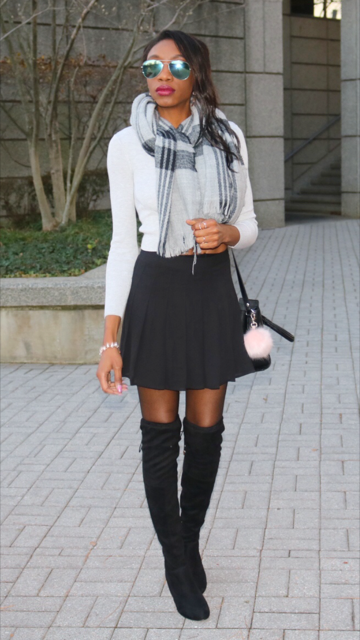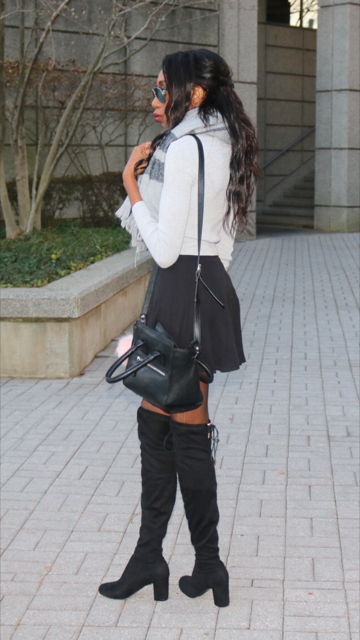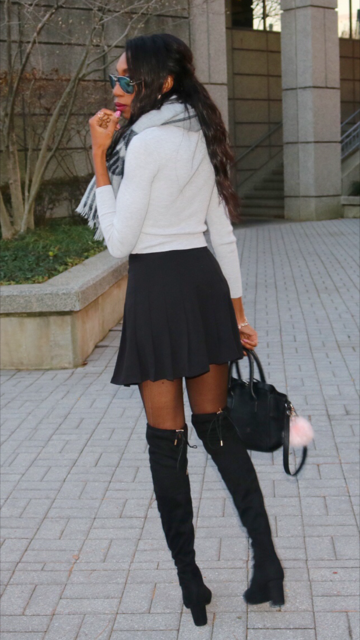 See you on my next post and wishing you a great week…
XoXo Nia!
Sweater: H&M // Skirt & Purse: Forever 21 // Boots: Amazon Fashion // Earrings & bracelets: Charming Charlie // Scarf: DSW // Sunglasses: Target