These legs are made for shorts. I still cannot believe fall is around the corner or how quickly temperatures have dropped. I was really beginning to enjoy my summer and I wish I could turn back the clock just to have a little more time in the sun. Anyways, the fall transition is always an awkward one for me, I am either too cold or too hot and wearing clothing that is a middle ground has always been difficult for me. However, this look that I am sharing today, I feel,  is a cute fall transition outfit.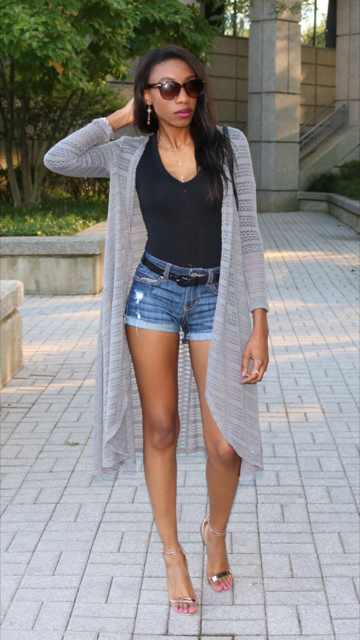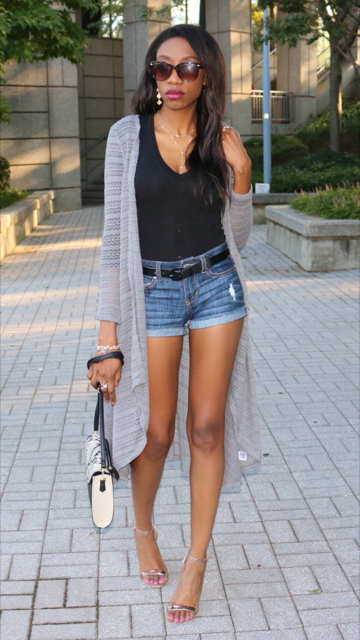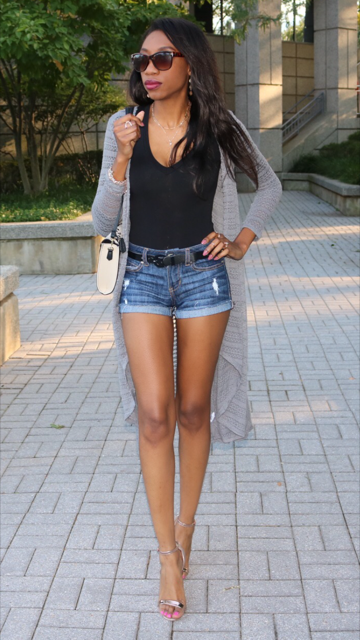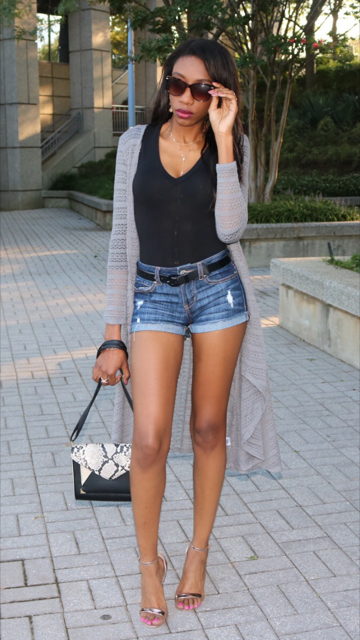 I wore shorts because it is not too cold outside yet and it still gives that summer feel. I paired that with a black long sleeved bodysuit and a long grey cardigan. The cardigan is very light, however, when worn with long sleeves it provides the right amount of warmth for these 60 -70 degree temperature days.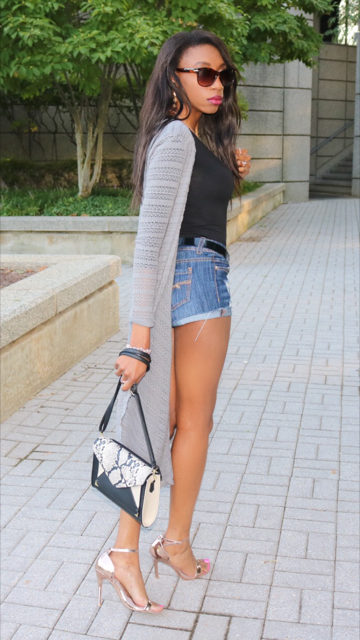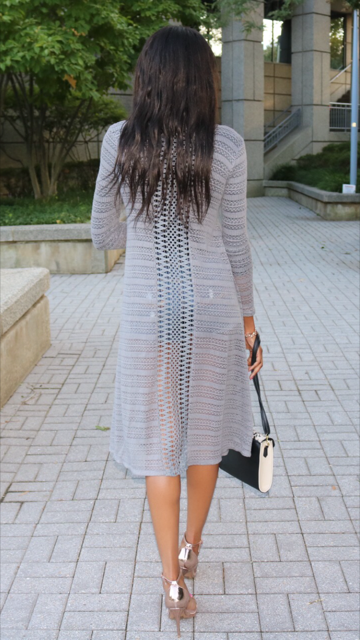 I accessorized with my favorite gold accessories which include a gold choker, earrings, rings and bracelets. I also added my cute gold ankle strap heels which worked well with the outfit. I opted for the snake skin print purse for added texture and color.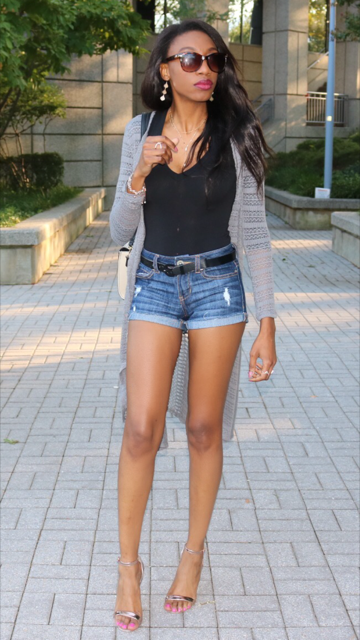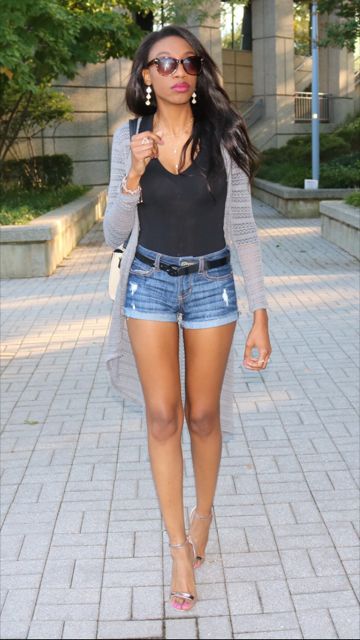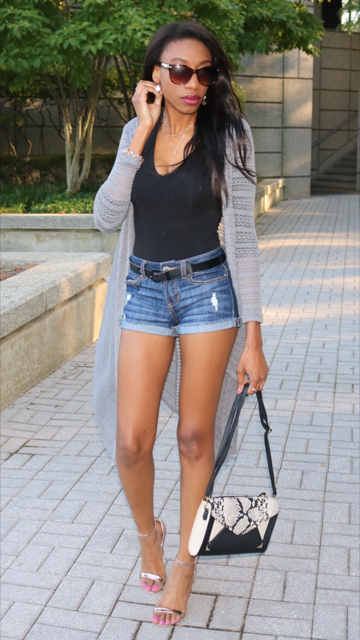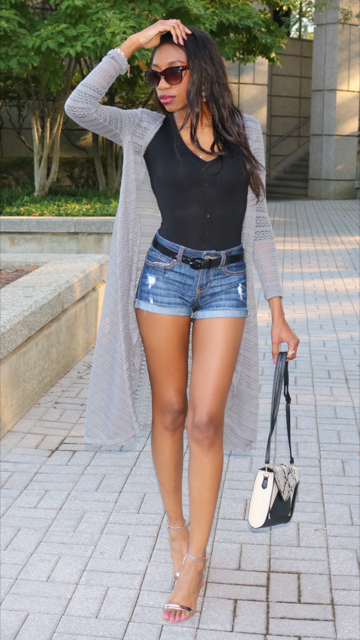 I hope you like this look… XoXo Nia!!!
Bodysuit: Fashion Nova // Cardigan: Aeropostale // Shorts: Charlotte Russe // Heels: Necessary Clothing // Sunglasses: H&M // Bag: Kohls // Earrings & Bracelettes: Charming Charlie // Body Chain: Forever 21