Crazy hot days call for crop tops! As a very shy person, I never imagined the day would come that I was comfortable enough to step outside in a crop top, but you know what, life is too short, plus YOLO!
Today I am sharing this very bright, almost neon orange crop top and jeans outfit. Because it is the middle of summer, I wanted to create an outfit that screams summer and I think this does. The bright color of the top and the fact that it is a crop top send that summer message. I wore my destroyed jeans with white accents in them because the white in the jeans help brighten the outfit. I also wore my white ankle trap heels, gold jewelry and tan colored purse to keep the outfit fresh, airy and summery.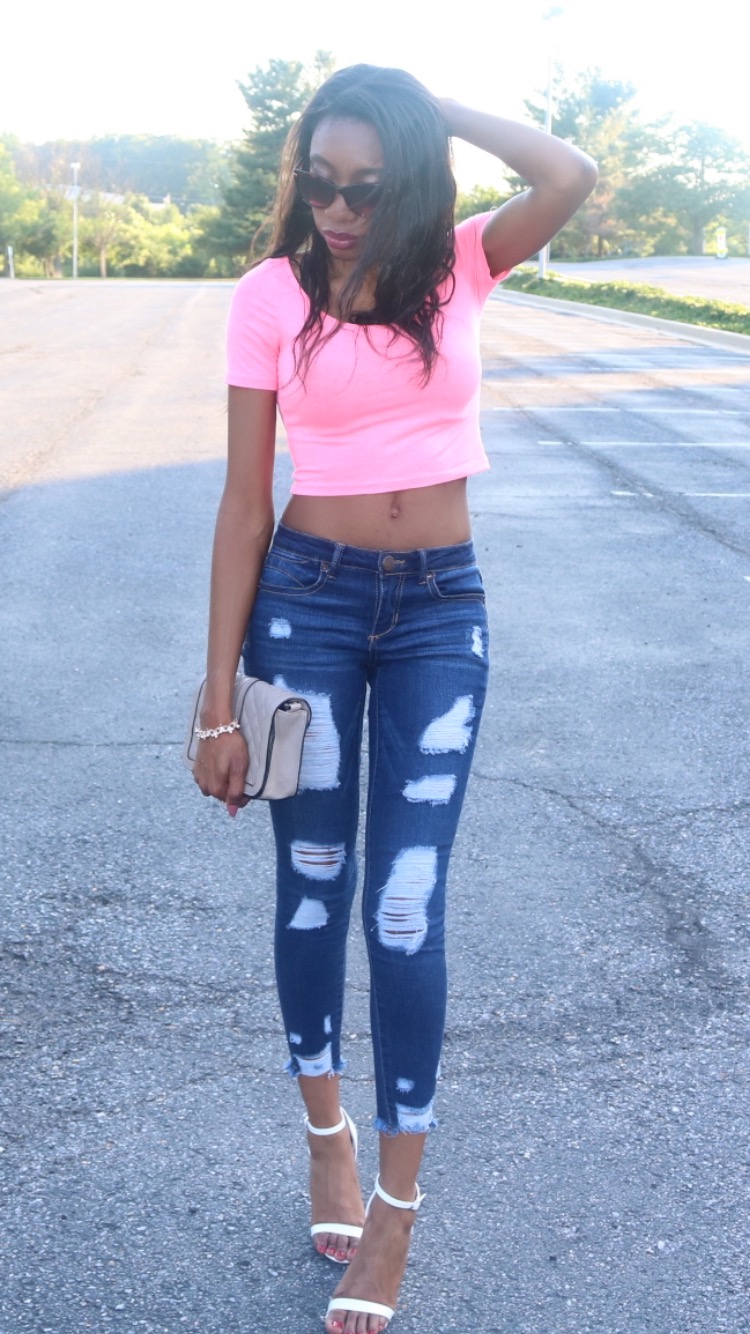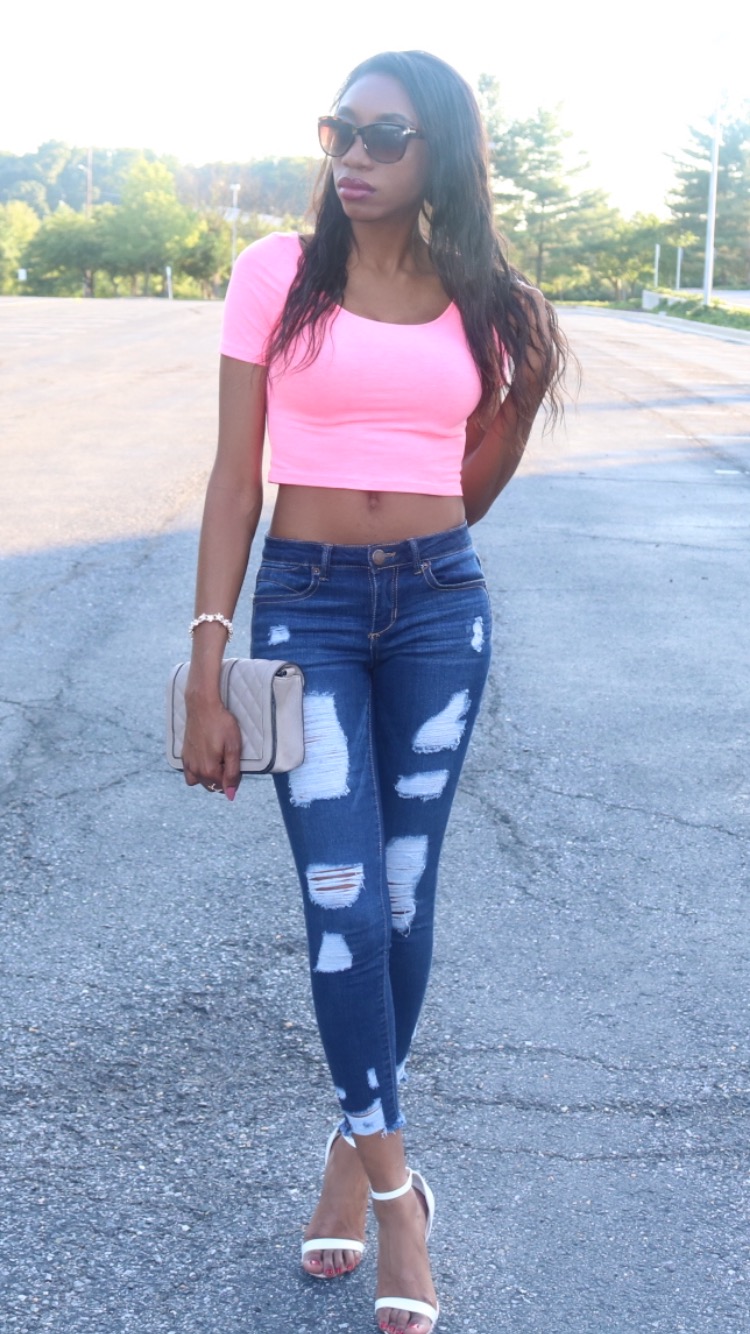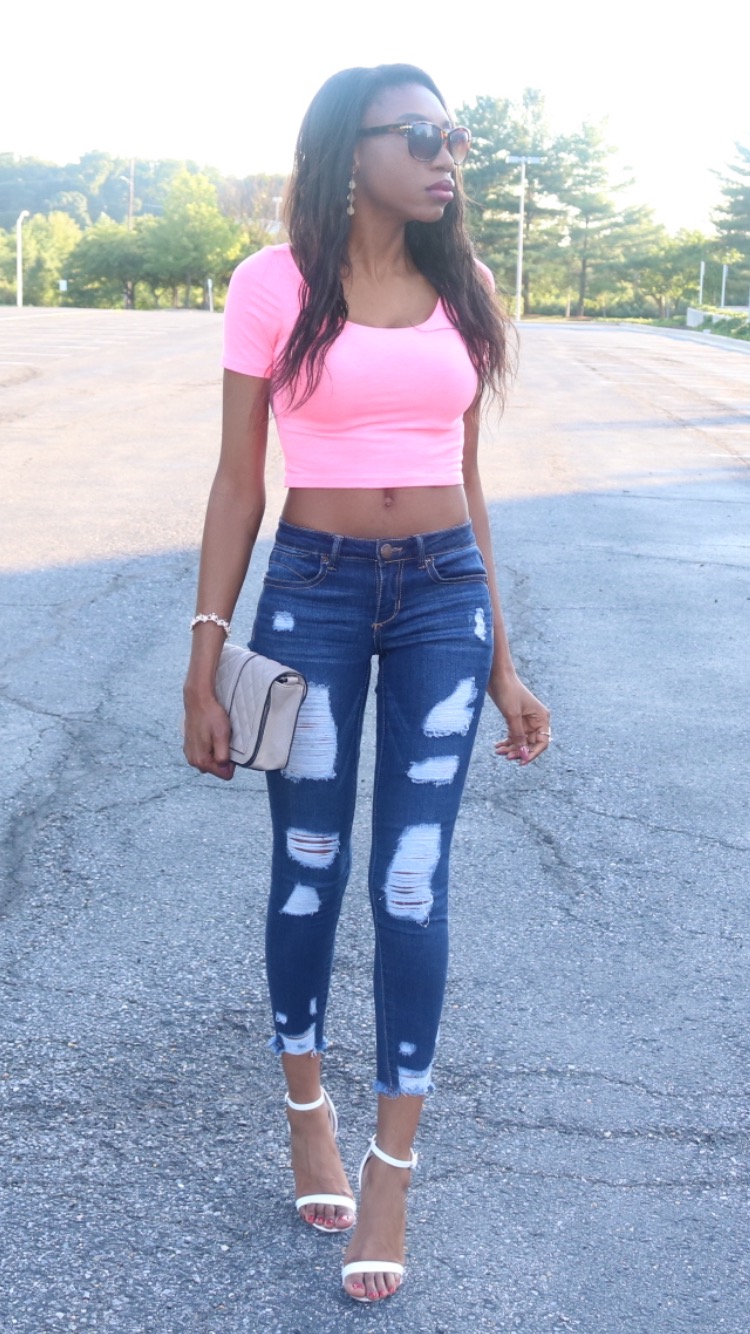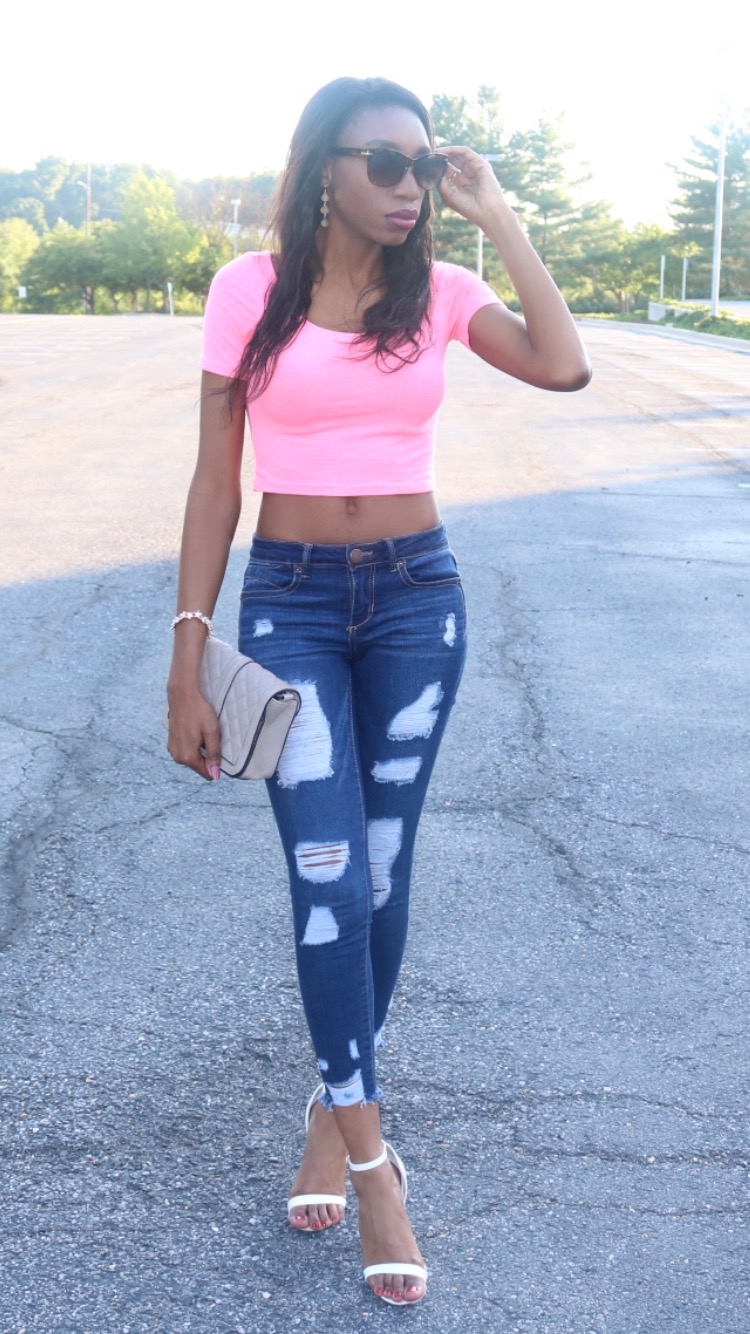 Can you tell how hot it was?!  My pictures look a little hazy from the heat. Thanks to Jarritos, I was cooling down and it matched my top and made my pics look even cooler.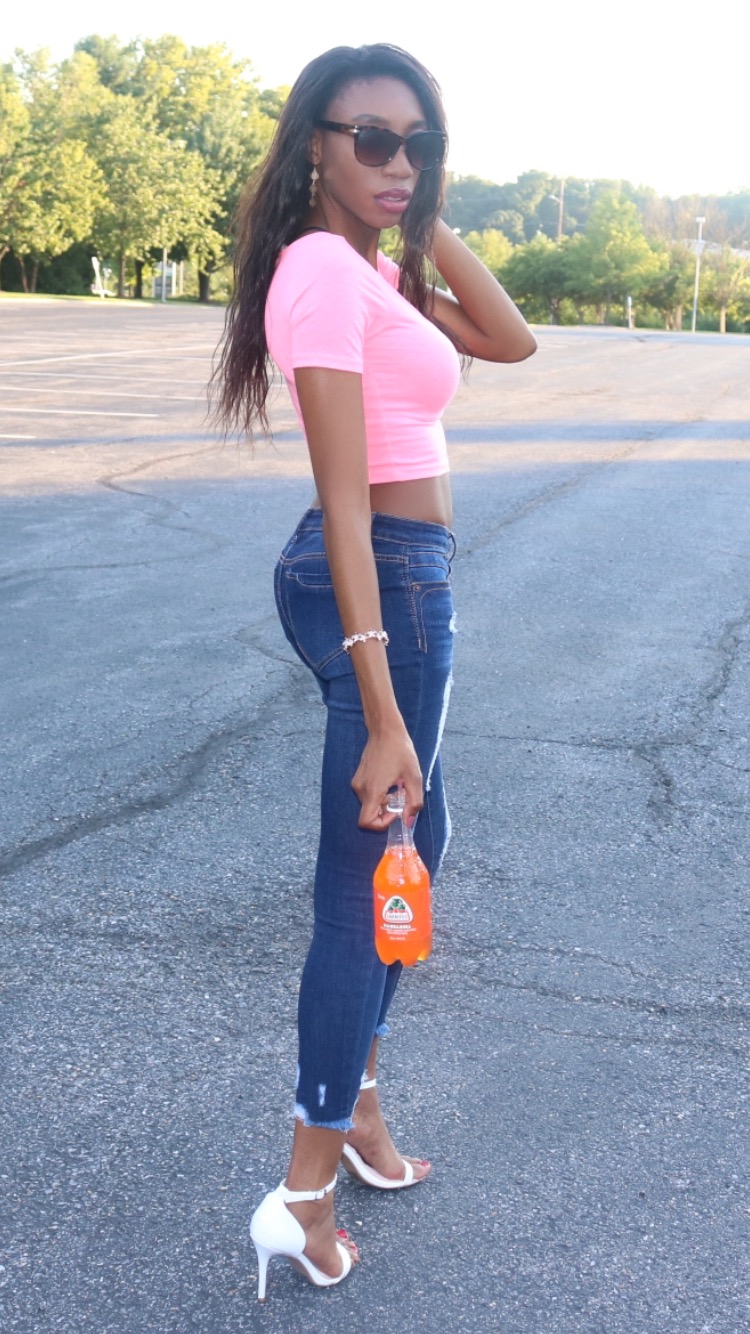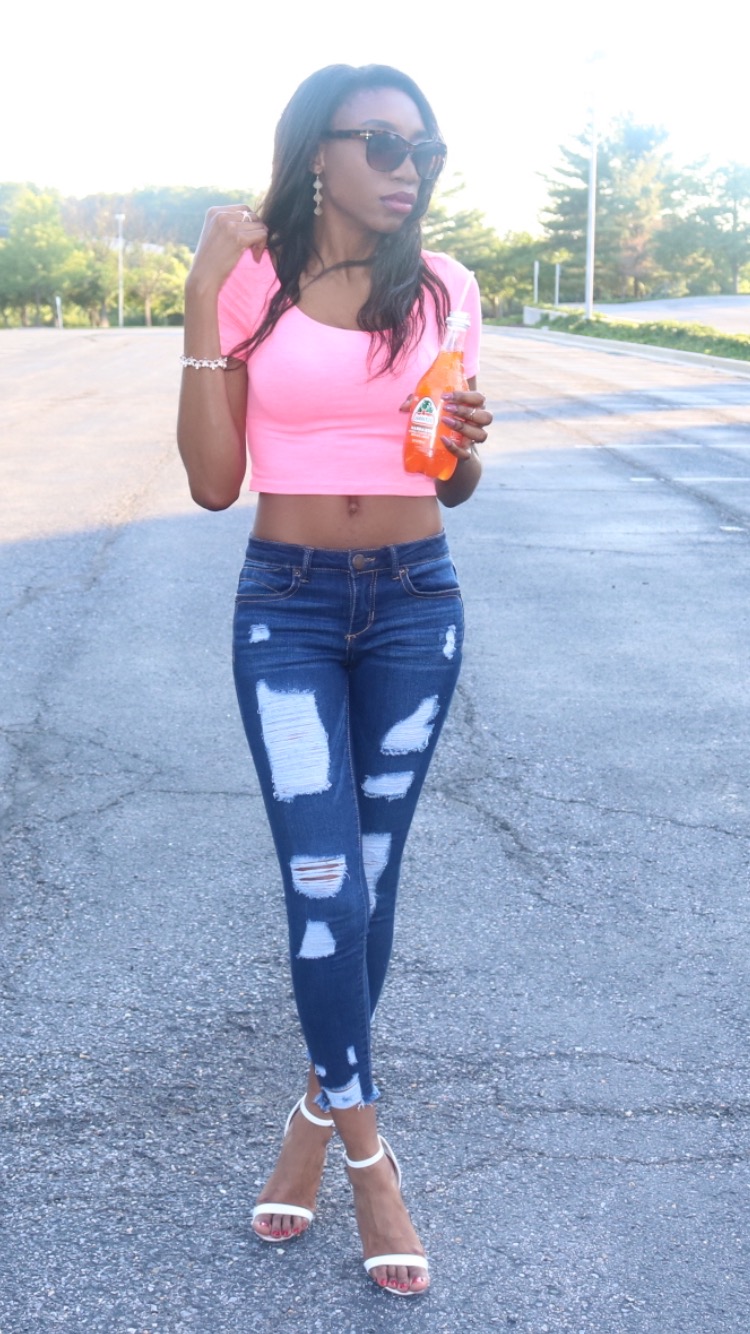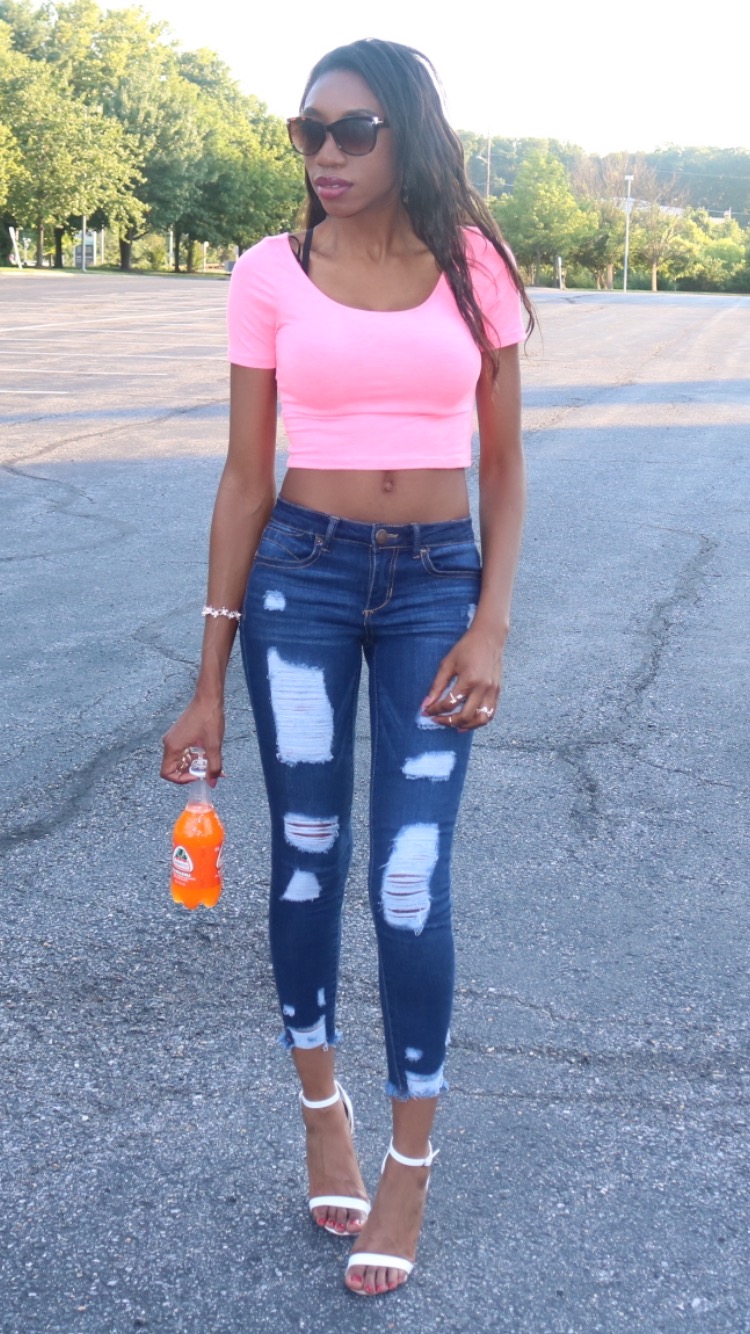 I hope you enjoyed this post…. XoXo Nia!!!
Crop Top & Sunglasses: H&M // Jeans: Fashionova // Shoes: Necessary Clothing // Purse: DSW // Bracelet & Earrings: Charming Charlie // Rings: Charlotte Russe