Hi Loves and Happy Thursday! I am sharing this gorgeous pink bodysuit which I recently got from Charlotte Russe. It was calling my name from the rack and I initially walked out of the store without it, and regretted it the second I did. I ran back into the store to buy it and I am so glad I did. It comes with a cute scalloped design and straps in the chest area and has an open back design which is perfect for summer. I just had to have it.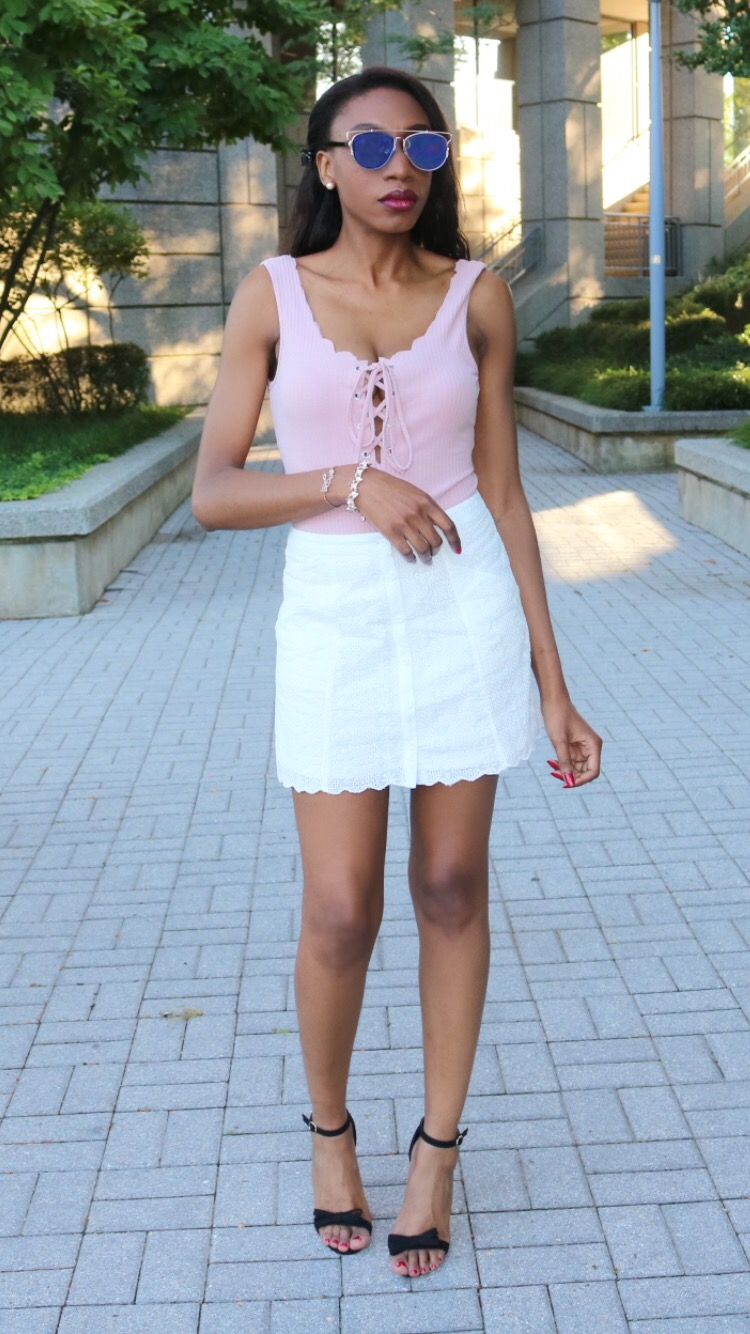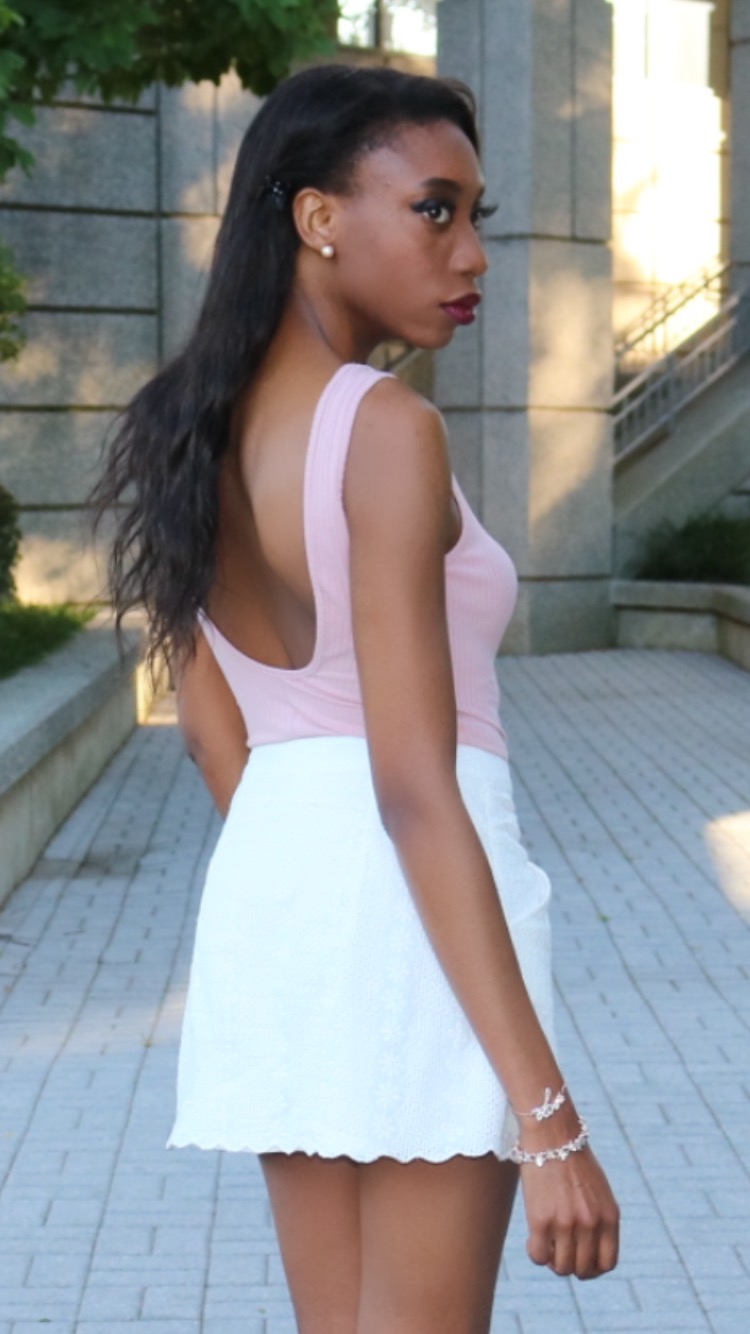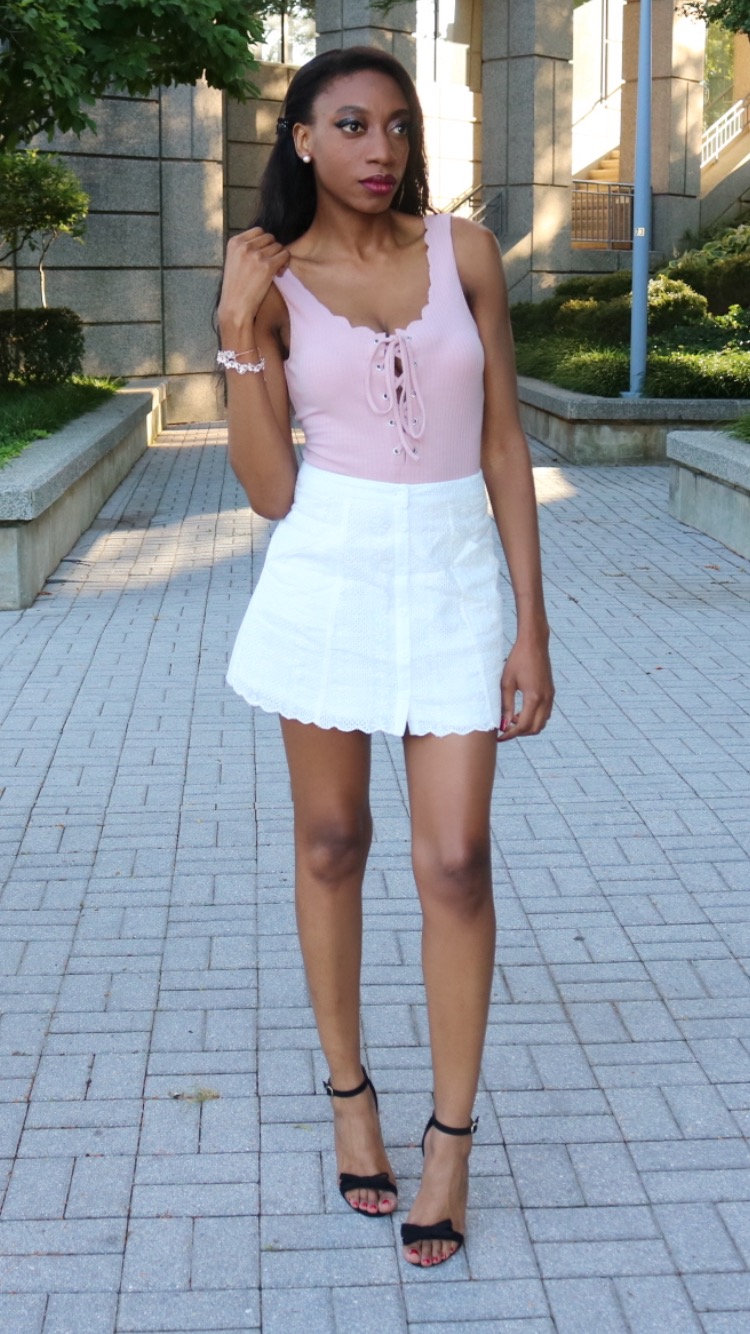 White skirts are so the summer essential. I got mine from Forever 21 and it couldn't be cuter. It has so much detail to it such as the scalloped hemline, flower embroidery, front buttons and pockets. My only wish is that it came in other colors. I wore black ankle straps that have a cute bow on the top and kept the jewelry to minimum so it would not distract from the outfit details. For that reason, I wore gold pearl studded earrings and a couple of gold bracelets.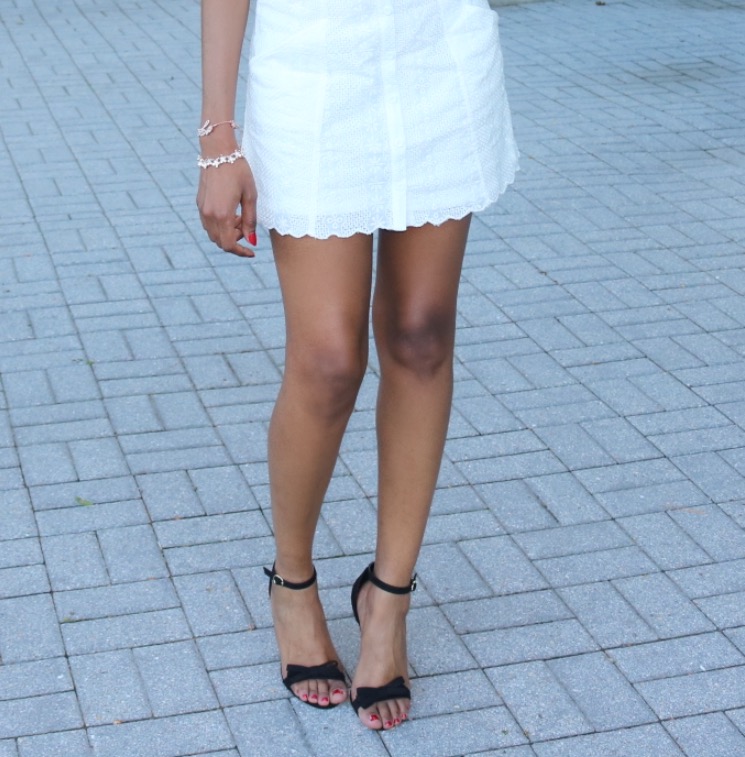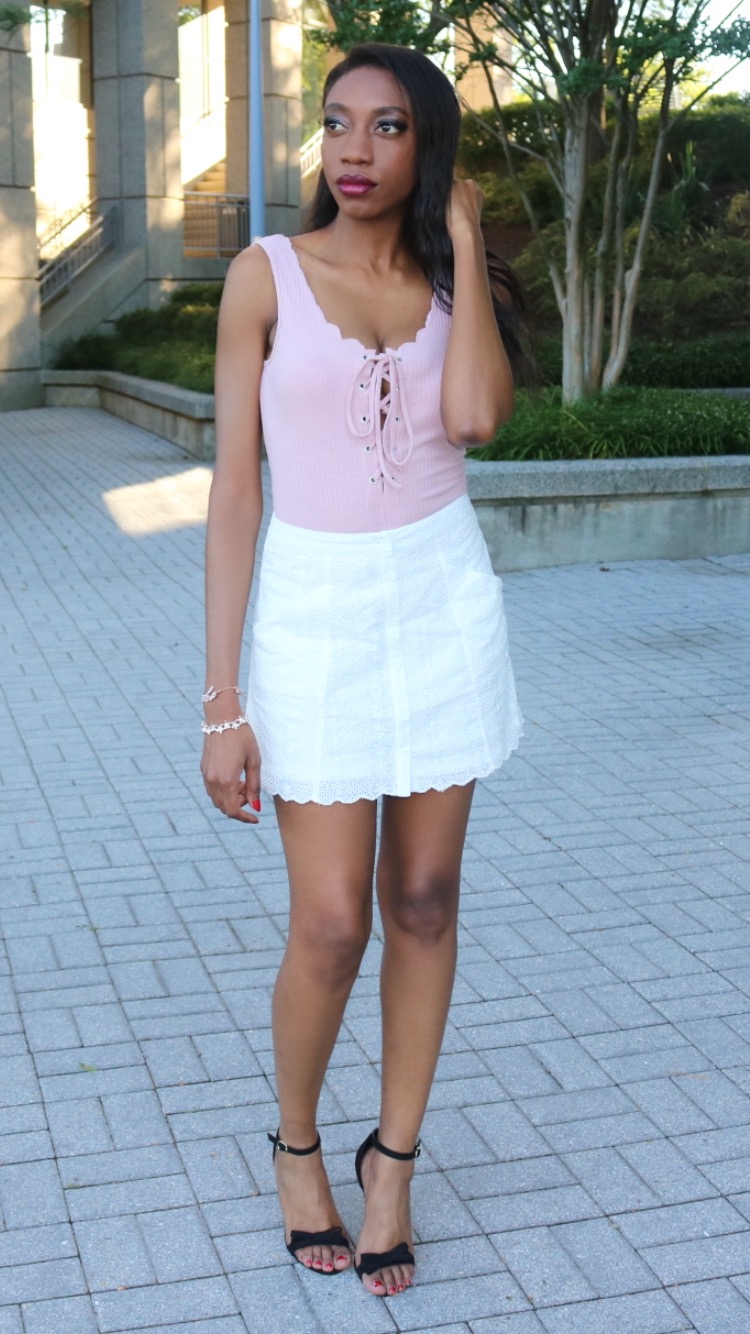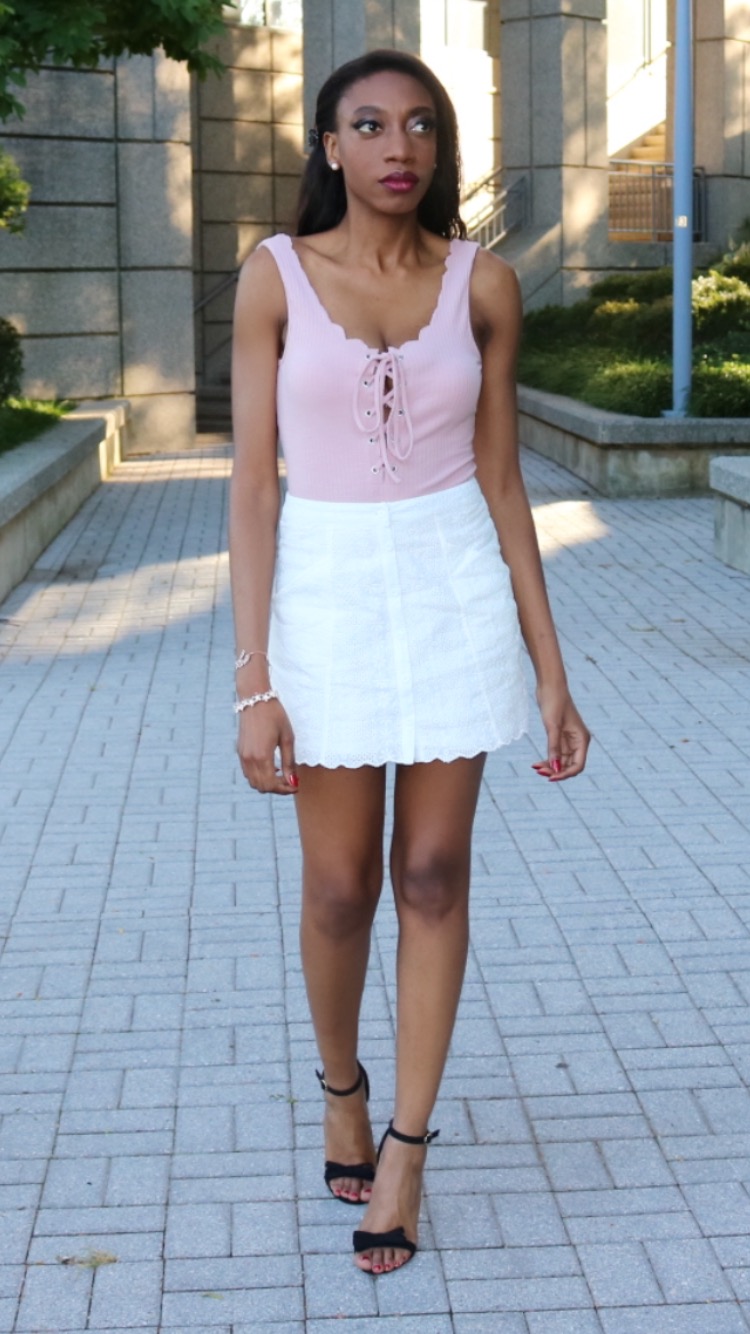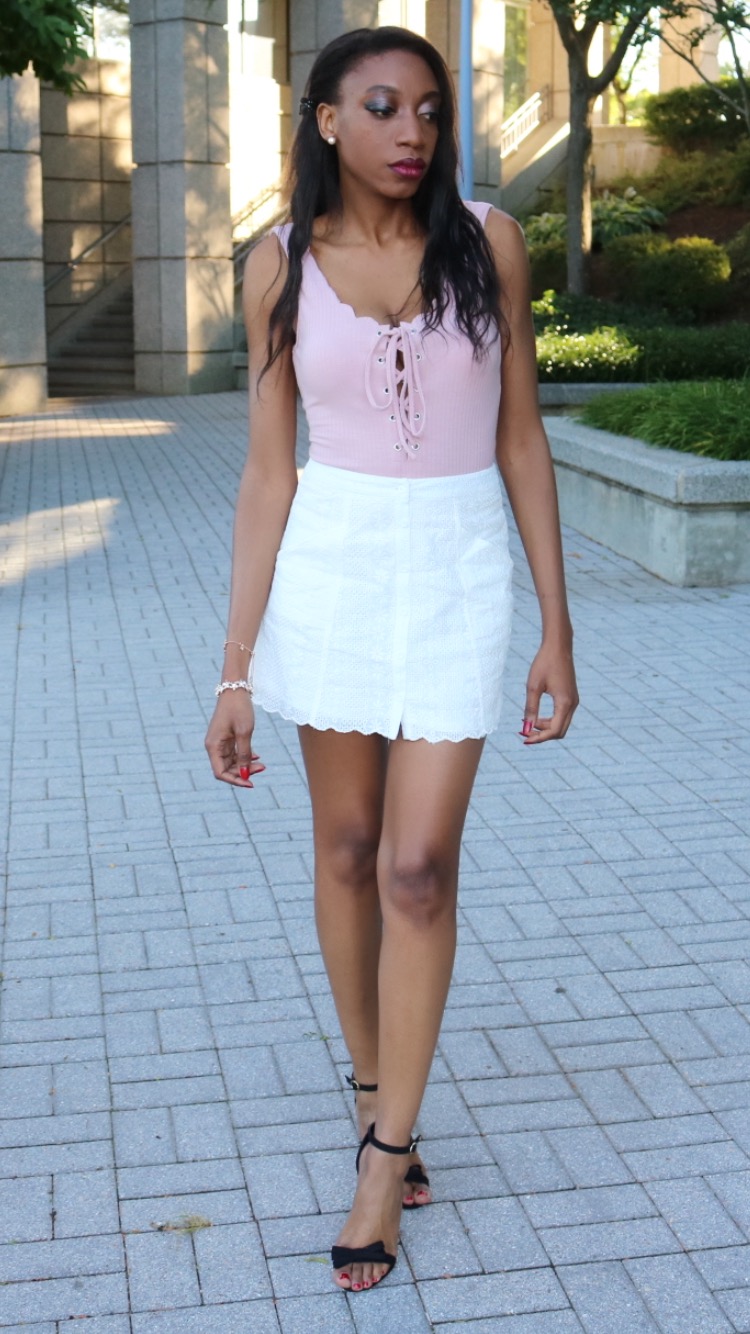 I hope you like this look… XoXo Nia!!!
Bodysuite & Sunglasses: Charlotte Russe // Skirt: Forever 21 // Heels: Necessary Clothing // Bracelets: Charming Charlie // Earrings: H&M