Hi Everyone! Hope you are having a great month and new year. I cannot believe it is already the end of the month and I am only getting to my first post of 2018. Shame on me! I have been super busy and I hate that I have neglected my blog this long. But a good busy and destruction is necessary and I do appreciate the life lessons along the way. I am working on getting a routine together that works so my blog wont suffer any more (finger crossed).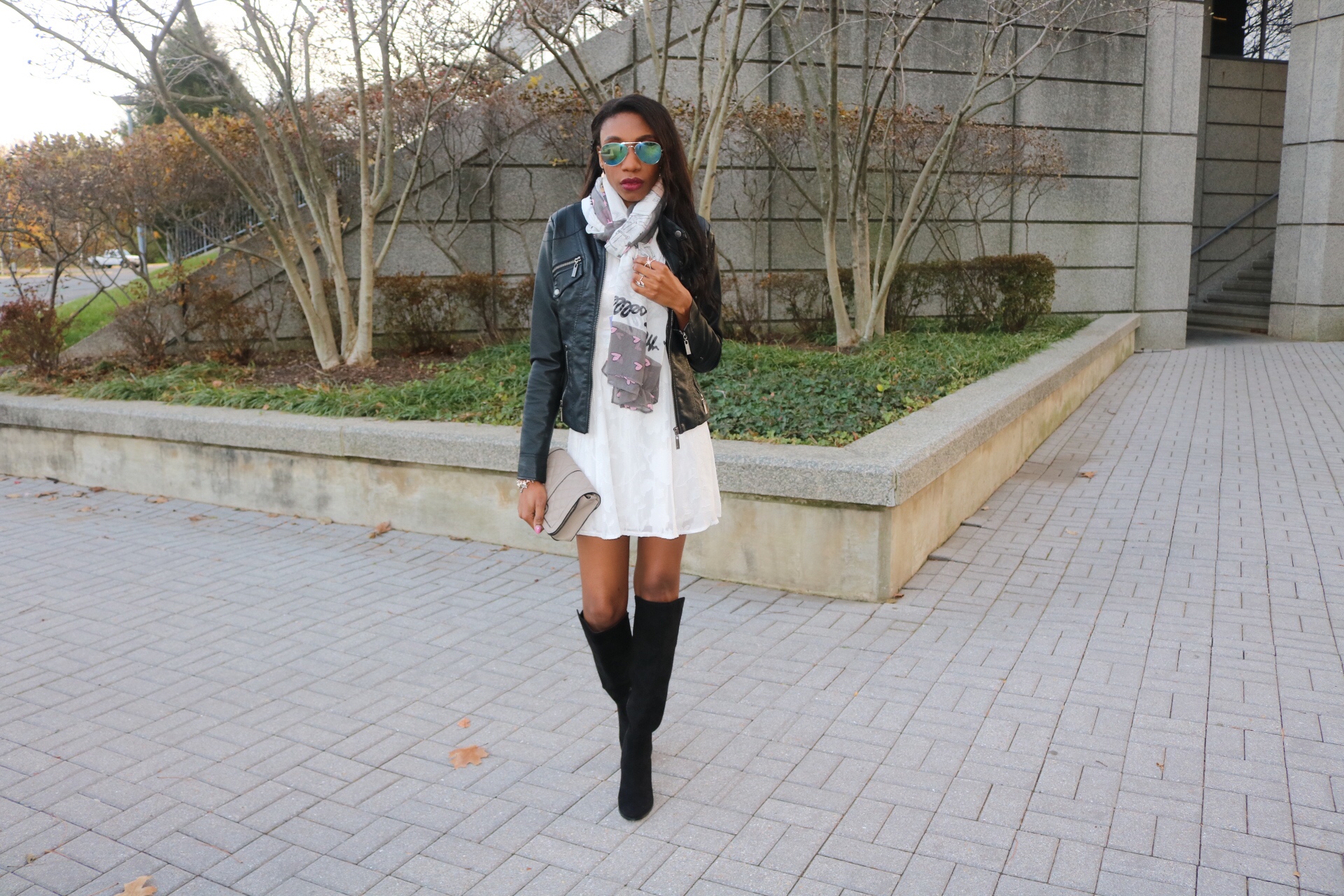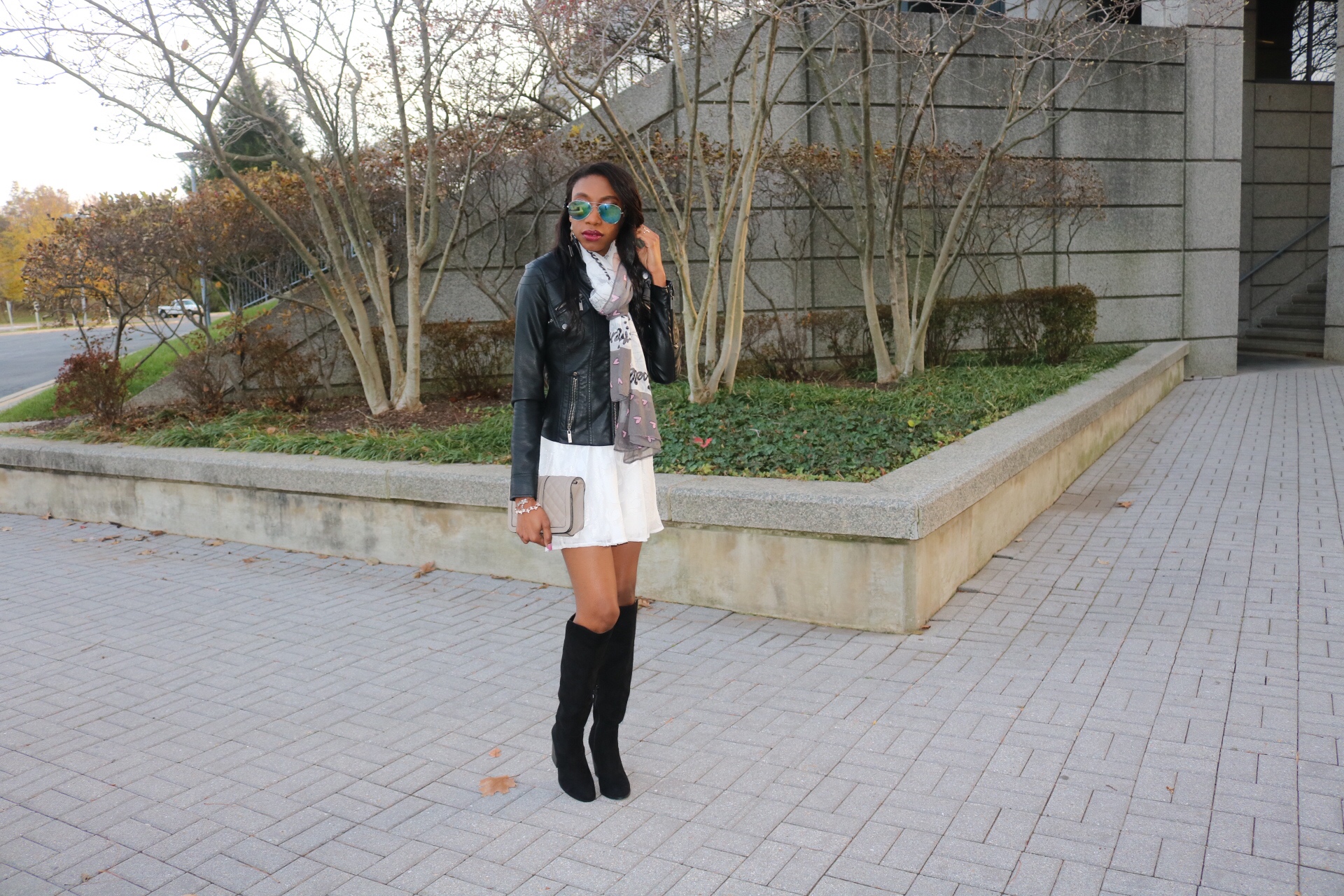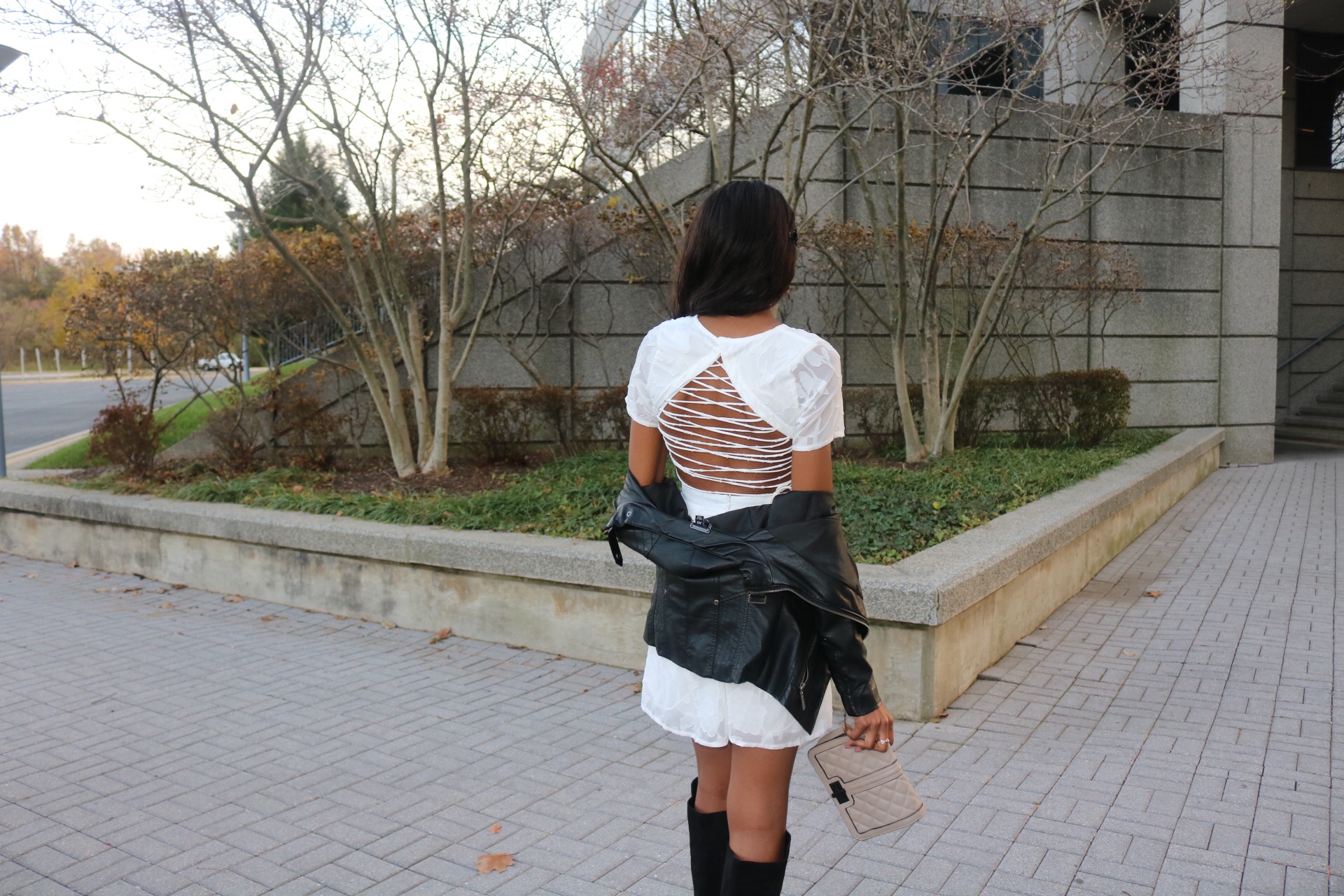 Any who, I am sharing this lovely white dress from BooHoo. It is a gorgeous skater dress, with white embroidered flowers and a lace-up open back design. I LOVE IT guys!… It is gorgeous in every way!
I paired the dress with a black leather jacket and knee-high boots to keep warm. Finally I added color to the outfit by wearing a scarf with grey and pink details in it. I also added my favorite green sunglasses. I completed the look with gold jewelry and  a tan-colored purse.
I hope you love this look as much as I do!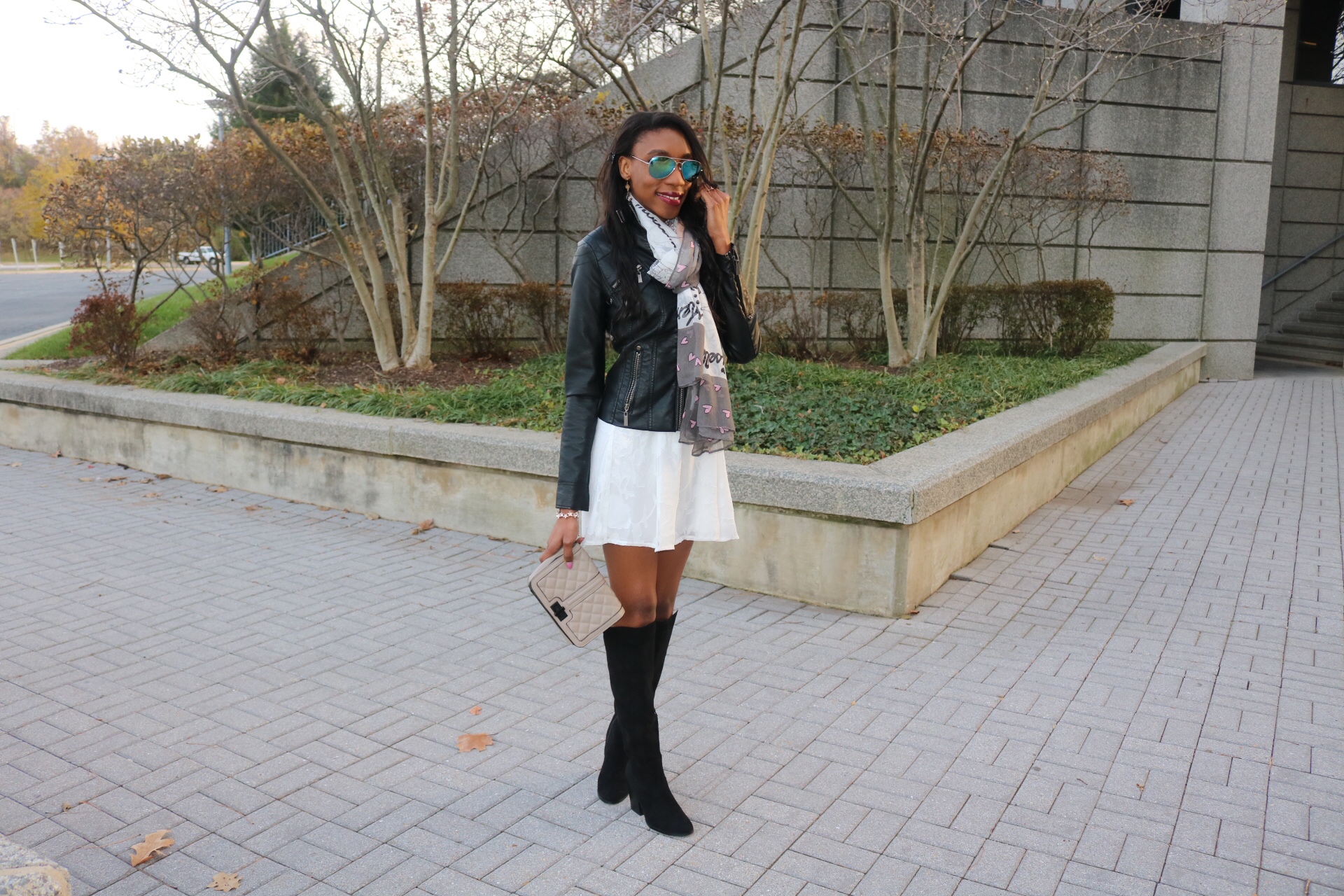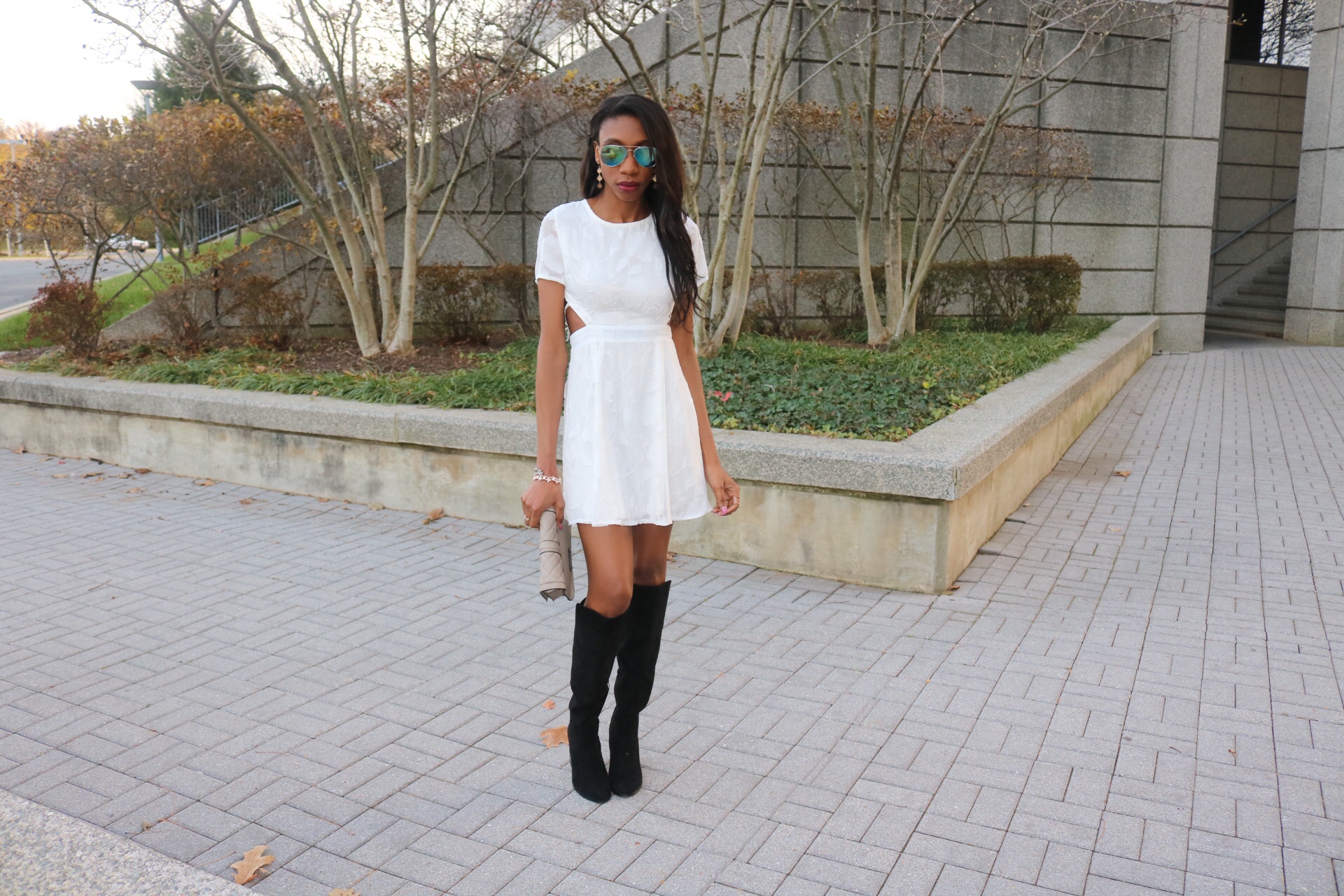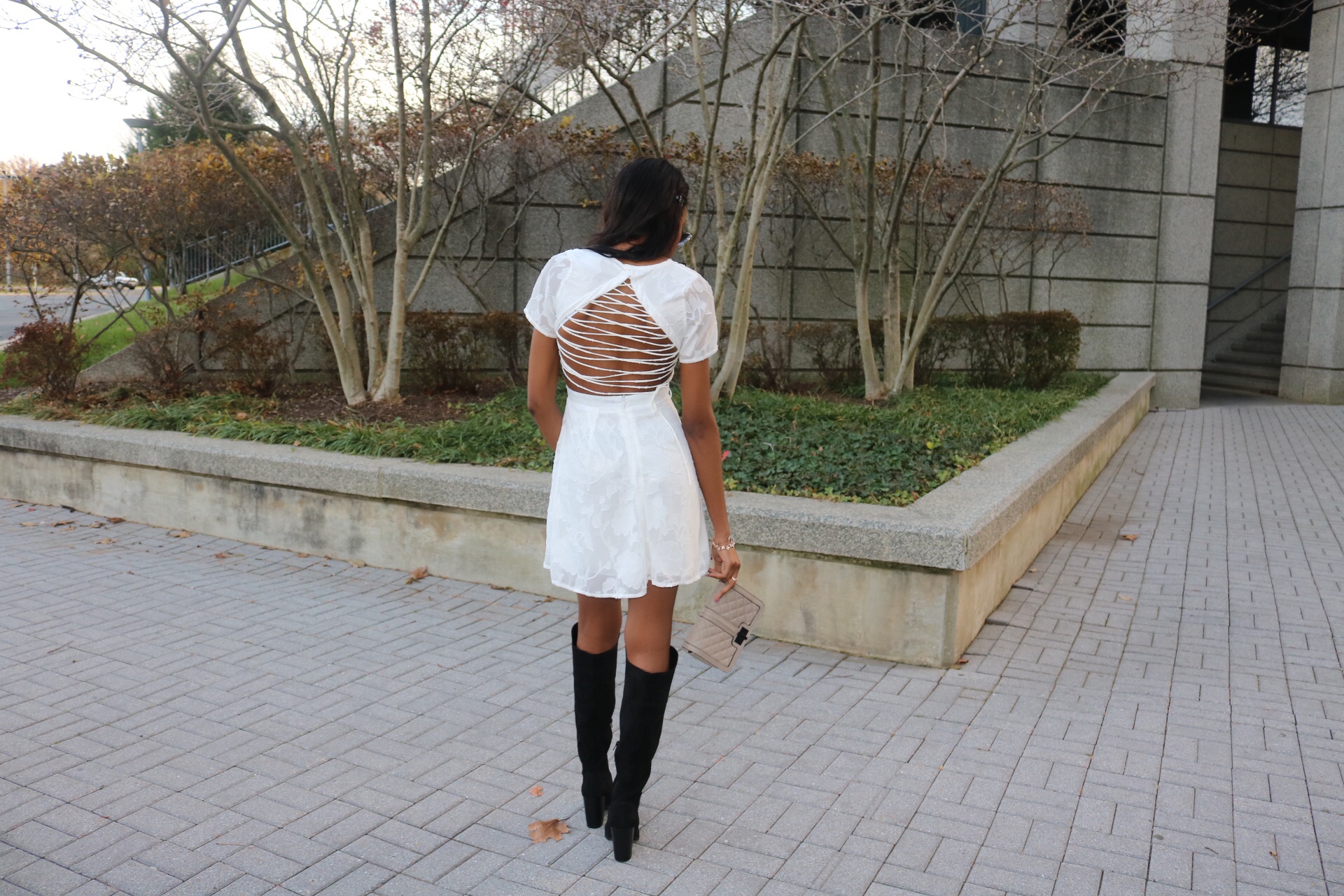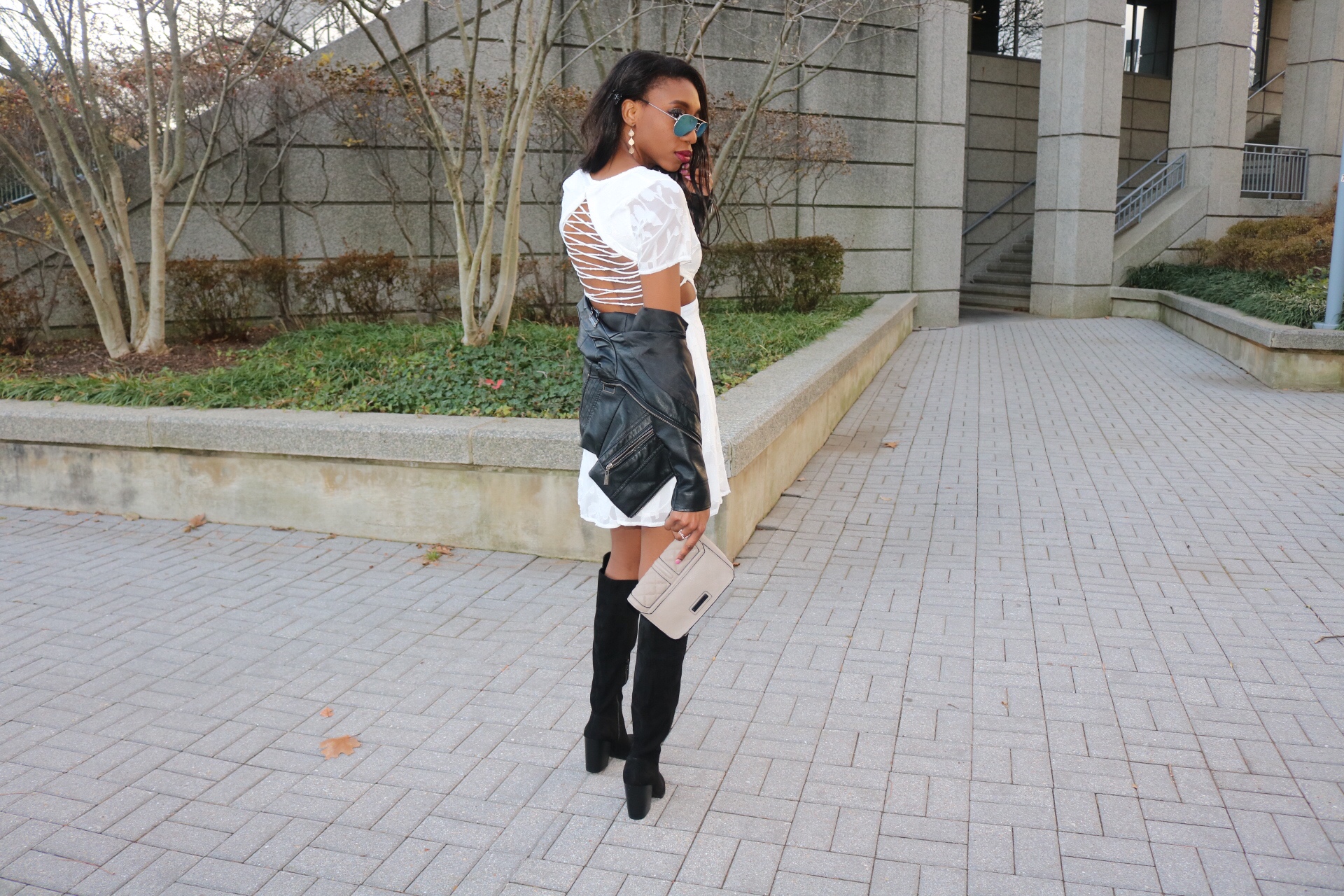 XoXo… Nia!!!