Hi Everyone,
Today I am sharing my go to makeup routine. I wear this look pretty much every time I am wearing makeup and not going for a specific or fancy look. Best part, it is very versatile and works for both day and night time events. And bonus, once you get familiar with creating this look, it can be completed in under 30 minutes. It's quick, easy and very beginner friendly.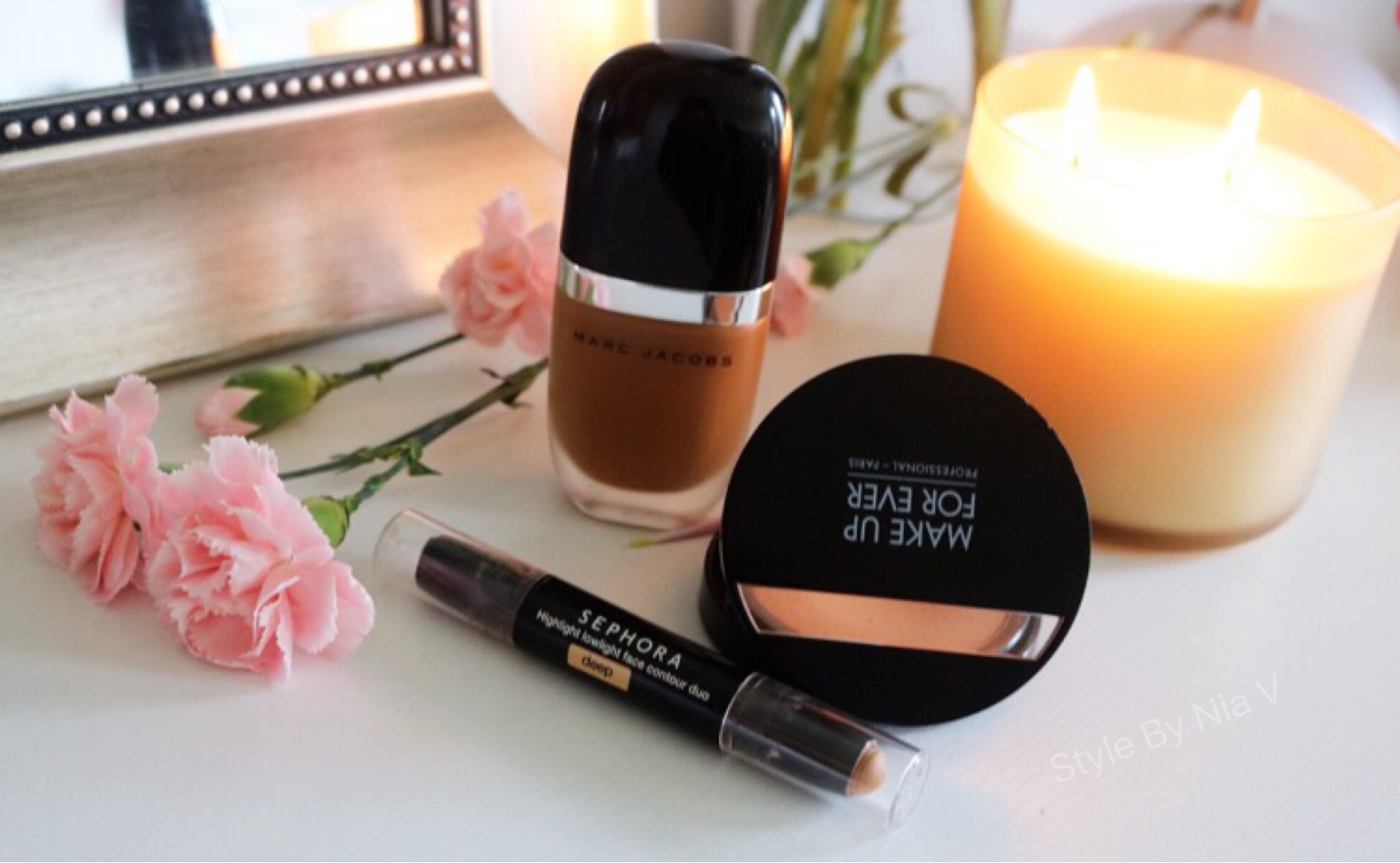 FOUNDATION
Marc Jacobs: Genius Gel 
The Marc Jacobs Genius Gel foundation is my absolute favorite. The coverage is buildable and depending on the occasion, time of day or your mood, you may go with a light, medium or heavy coverage. Flexibility is always a plus. It also has a smooth finish and blends so well with my skin. I got it from Sephora for $48 and it is worth every penny, I definitely recommend it.
Sephora Collection: Highlight Lowlight Face Contour Duo
Having this double ended contour duo stick makes life a lot easier. It is easy to carry and lessens the amount of product you may need to take with you if travelling. My shade is deep and I honestly have no complaints about this product. Be sure to blend well once applied and you a left with a great contoured face.
Makeup Forever: Duo Mat Powder Foundation
I use the Makeup Forever powder to set my makeup once I have applied everything and before I wear my setting spray. It is the Duo Mat Powder Foundation and it helps reduce shine. It is a great product and I would recommend it as well.
Note: Before wearing any foundation, I prime my face with Smash Box Photo Finish Foundation Primer in Light.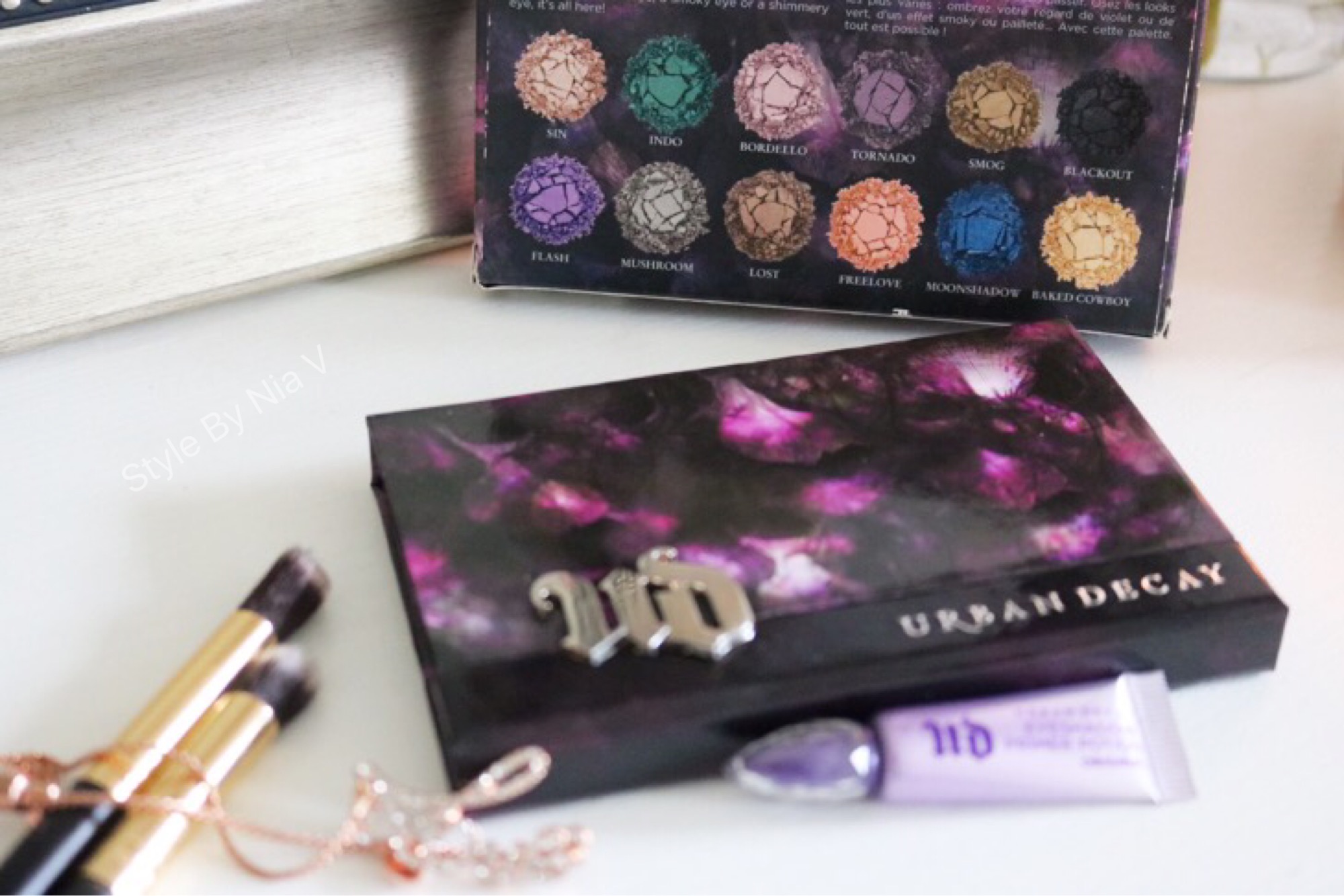 EYES
Urban Decay Eyeshadow Primer Potion: Original
Before applying any eyeshadow, I prime my eyes with the original UD eyeshadow primer. It makes the eyeshadow last long and brings out the color in my eyeshadows. It is a must and once you compare with and without primer, you will definitely see and notice the difference.
Urban Decay Shadow Box
While this palette was a limited edition item, my go to shadows are Lost and Blackout. There is an option to get the two shadows as an eyeshadow single. For night time looks, I will wear more of the Black (Blackout) color which has a smokey effect and is night time appropriate. For day time looks, I will keep the black to a minimum and wear it only on the outer corners of my eyes. Lost is my ultimate favorite because it is not too bright or too shiny. The dark gold is almost my skin tone but is bright enough to be noticed. I love it so much that I have stocked up on two backup singles.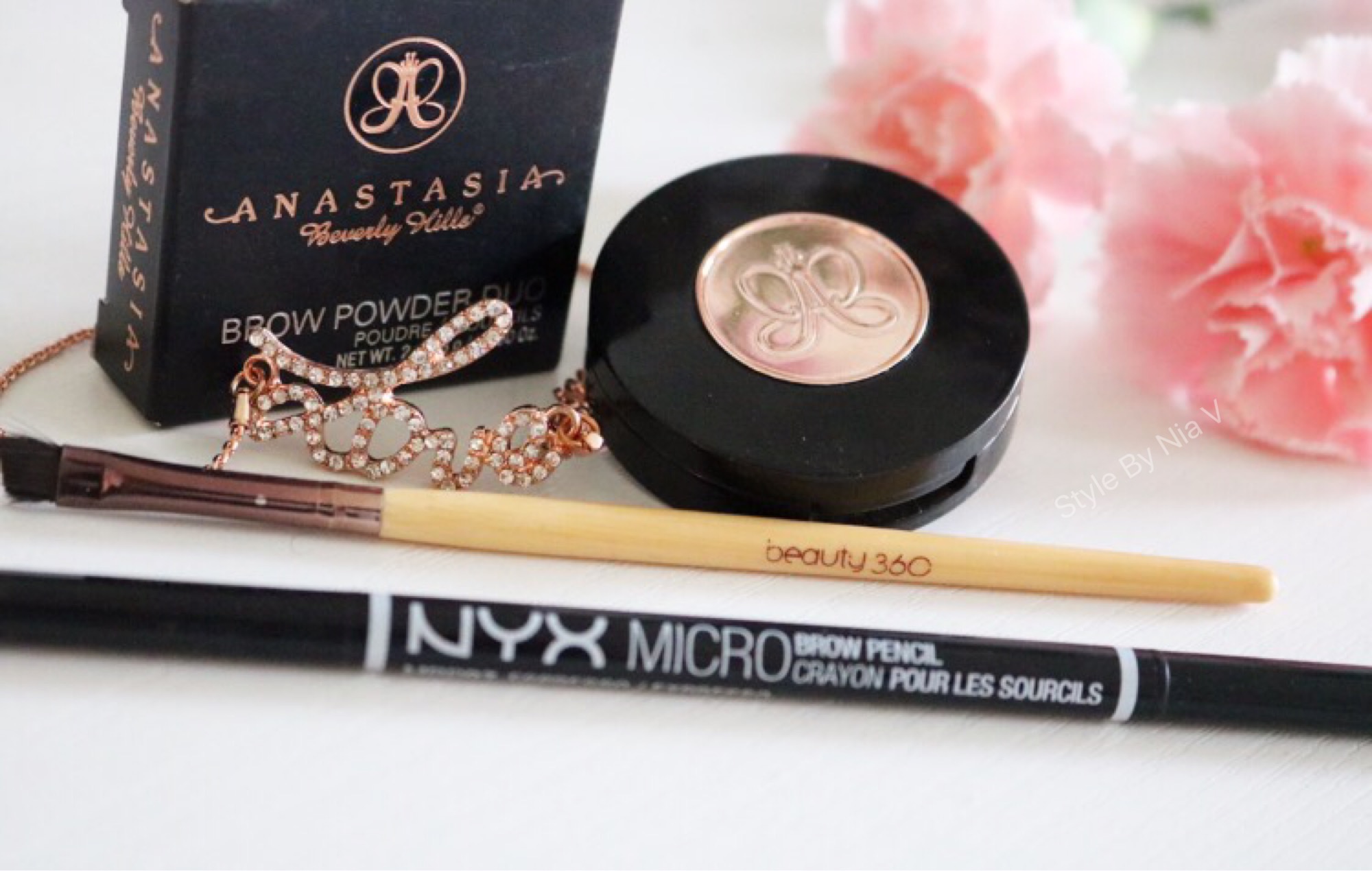 EYEBROWS
Anastasia Beverly Hills Brow Powder Duo & Nyx Micro Brow Pencil
To outline my brows, I use the Nyx Micro Brow Pencil in Espresso. This pencil is really thin, which is perfect as it allows for better control and accuracy while outlining. I then fill in my brows with Anastasia Beverly Hills brow powder in Dark Brown, and guys! This product is worth the money.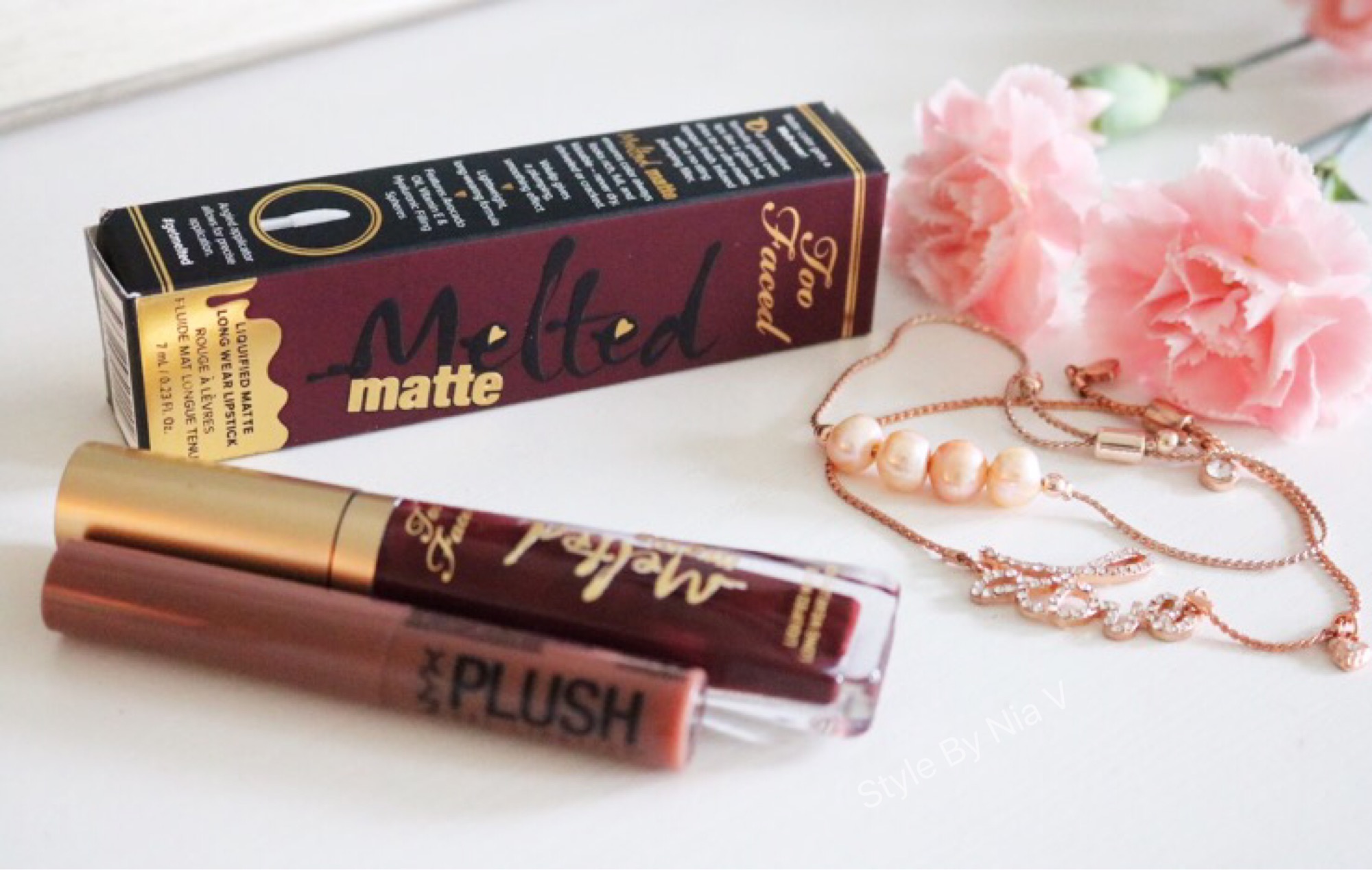 LIPS
Too Faced in Drop Dead Red and Nyx Cosmetics Plush Lipstick in Breakup
I love red lipstick, it most definitely makes you stand out in all positive ways. While Drop Dead Red is a dark red, it is the perfect shade for my skin tone. I wear it with my Nyx Plush Lipstick which is a nude color. This is my go to lip color combination for any and all occasions.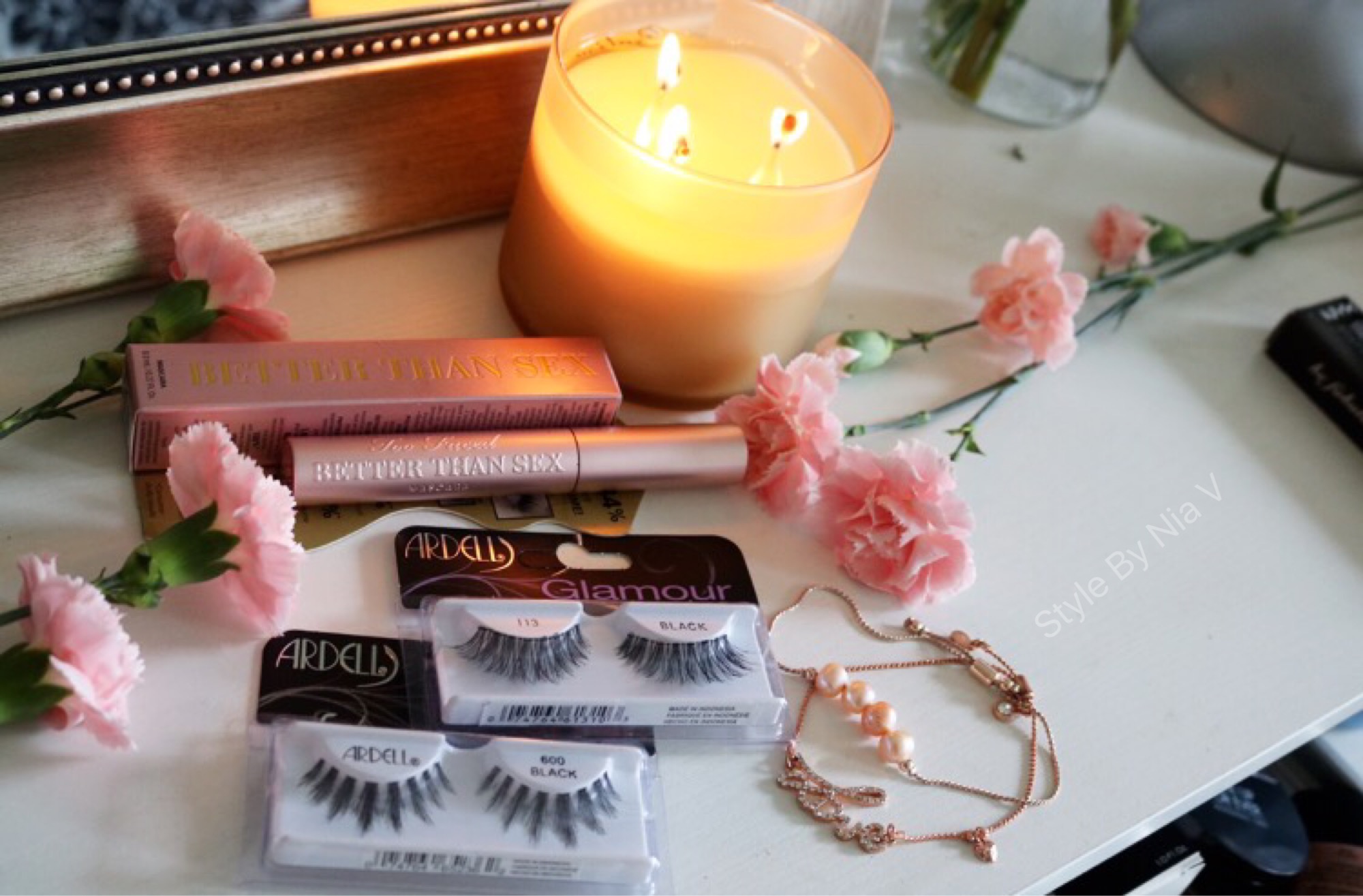 EXTRAS
I cannot do without these extras to take my look to the next level.
MASCARA & EYELASHES
My favorite mascara is undoubtedly Too Faced Better Than Sex Mascara. It is so creamy, it coats my lashes and dries enough to not smudge if you accidently rub your eye or sweat yet it is easy enough to remove at the end of the day. It also elongates your lashes, there is honestly nothing to hate about this product. For lashes, I go with Ardell. They are supper affordable and easy to find. For photo shoots, my go to lashes are numbers 206 and 113. However, for everyday wear, I will go with number 600.
HIGHTLIGHTER
I wear the Nyx Liquid Illuminator on my cheek bones right after contouring. Once I have completed my foundation, I apply the Revlon Vivid Baked Highlighter, just to be real glowy and extra! lol. I then finish up with my Sephora I'm Shocked blush. Once I am done applying all my makeup, I set it all with the Nyx Matte Finish Setting Spray.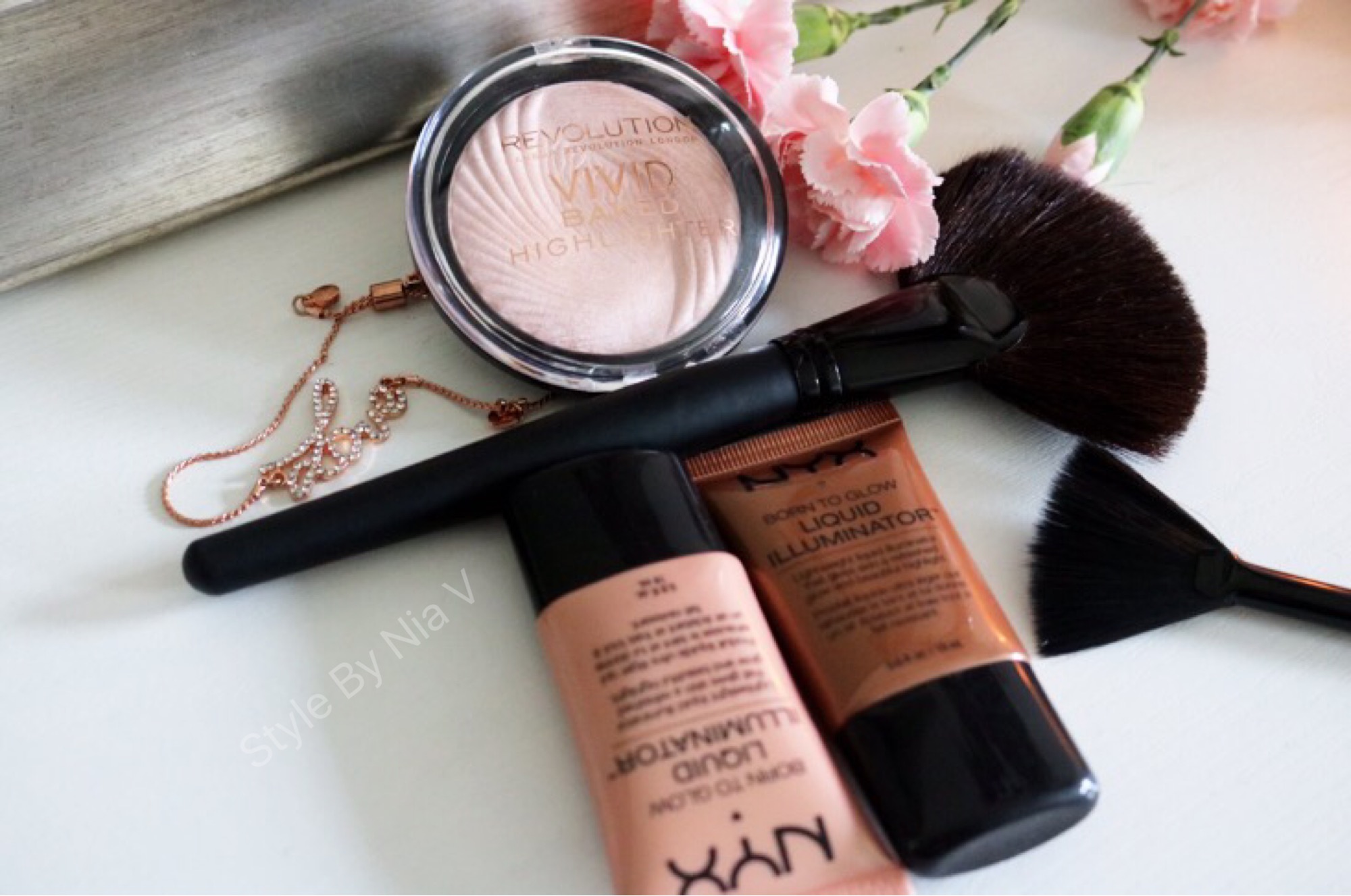 While this may seem like a lot of product, it is honestly so easy and could quickly become your go to makeup routine as well. Hope you enjoyed this post…. XoXo Nia!!!