Hi everyone!! Thought I would create a fall office look this week. Wearing bright colors and heels really does make me feel good about myself. I do not believe in dressing down or not putting in any effort just because its work or an event you do not want to attend. Make the world your runway. It's like they say, life is too short to wear boring clothes. 
Dress: H&M // Blazer: Express // Hat (similar), Boots & Bag (similar): Forever 21 // Watch & Bracelet: Charming Charlie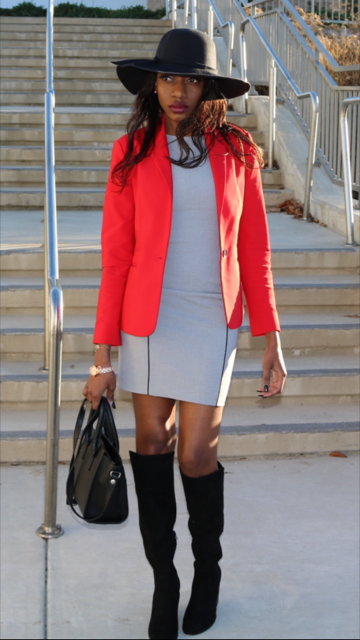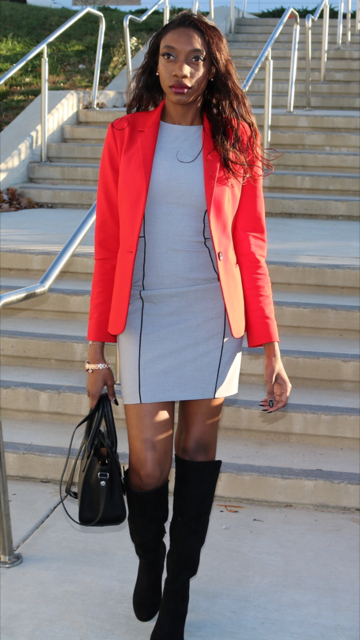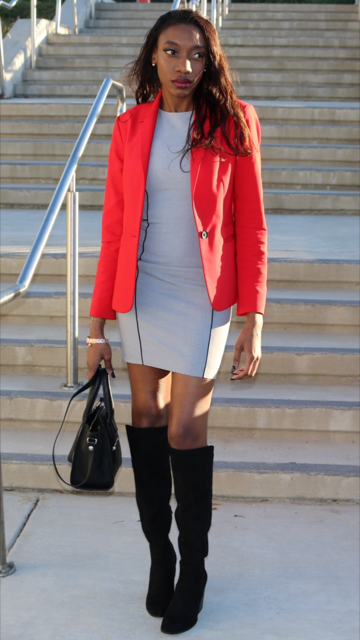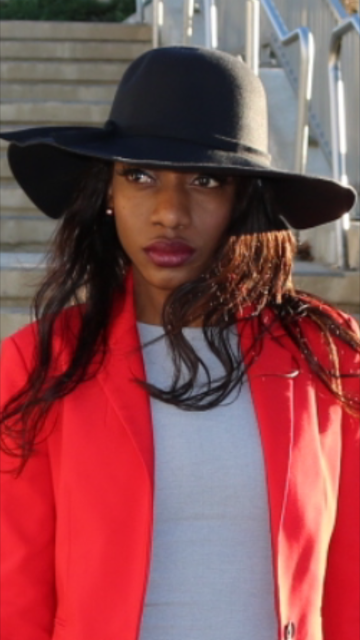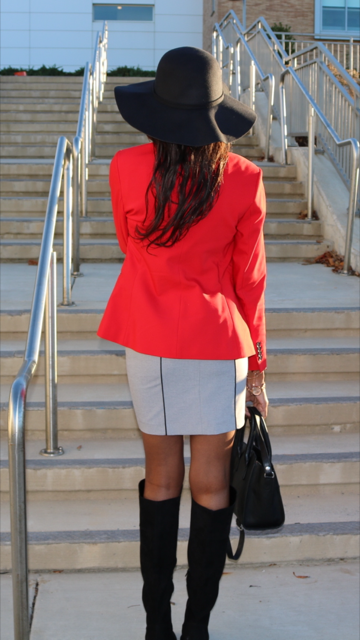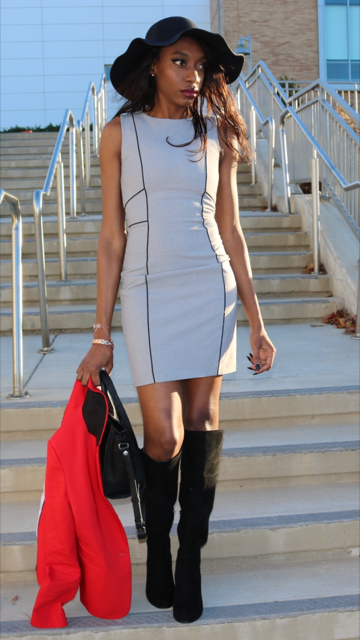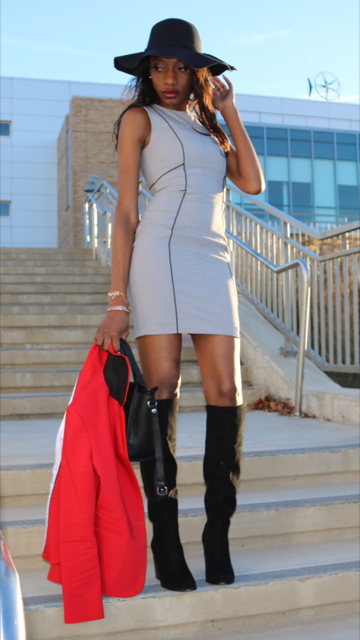 Hope you enjoyed this post. XoXo Nia!!!