Happy Independence Day America!!! Seeing red, white and blue along with the American flag posted everywhere really has me feeling very patriotic today. Most of us are looking forward to BBQ's, drinks, visiting the pool and watching fireworks, it is also great to spend time with family and loved ones but also remembering those who sacrificed so we can celebrate freedom.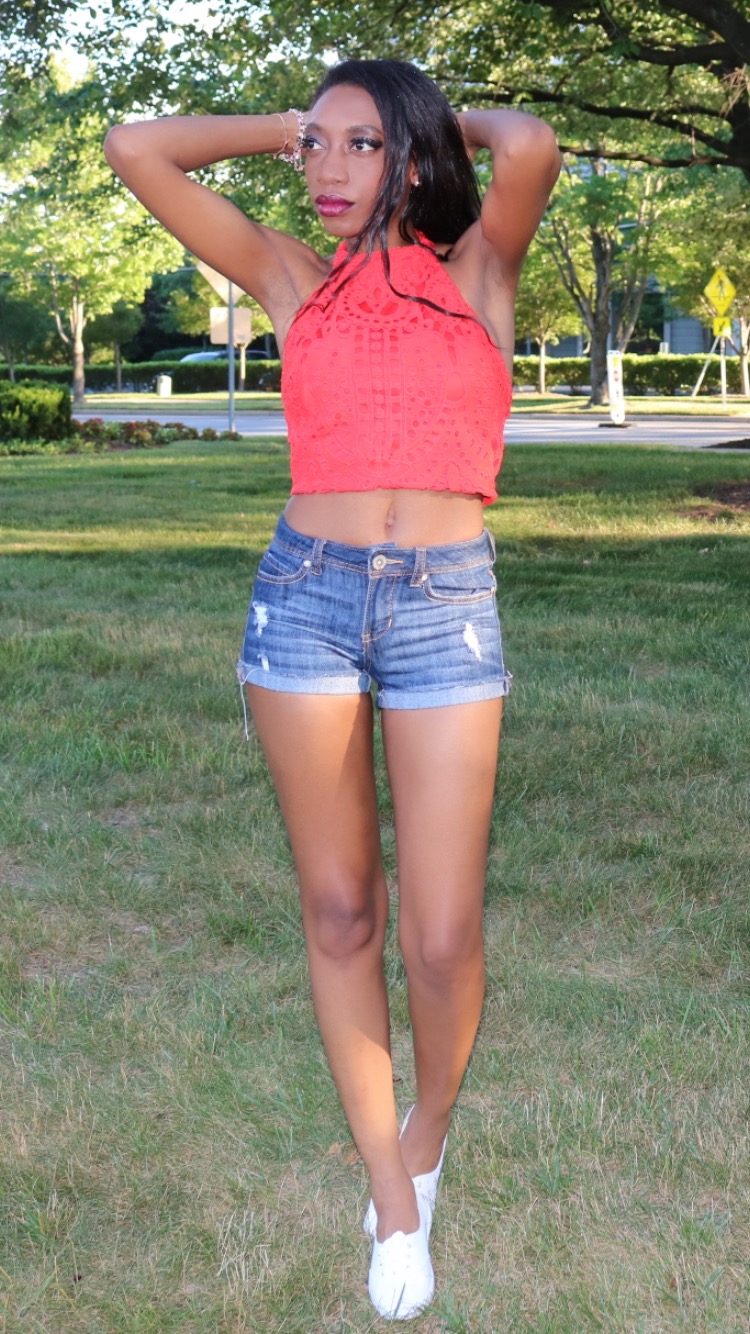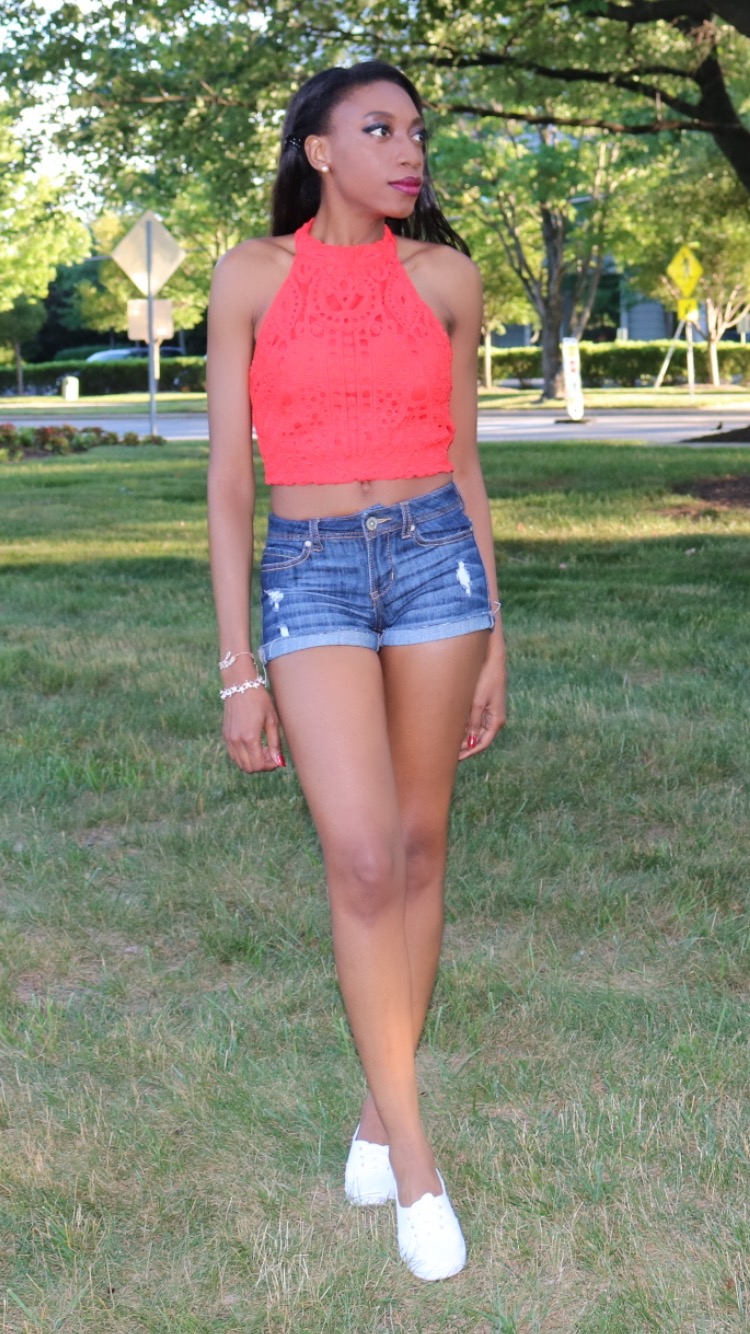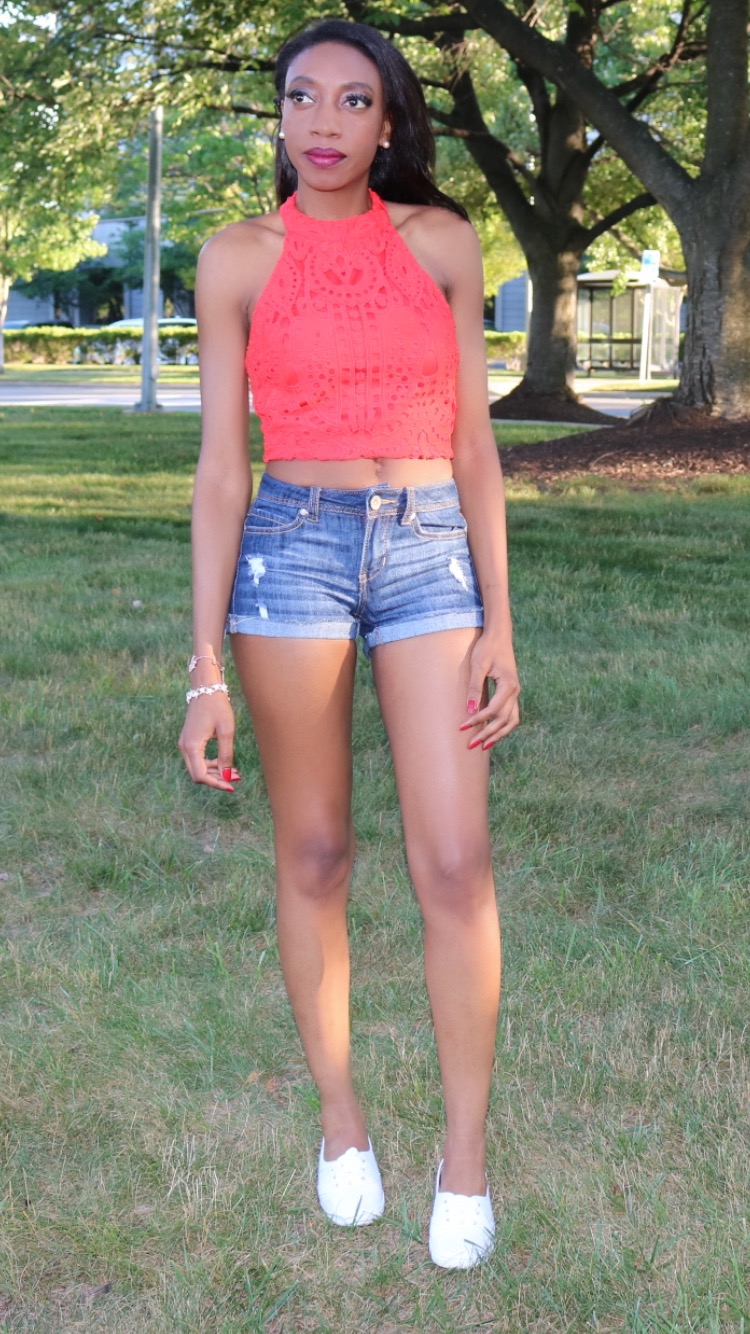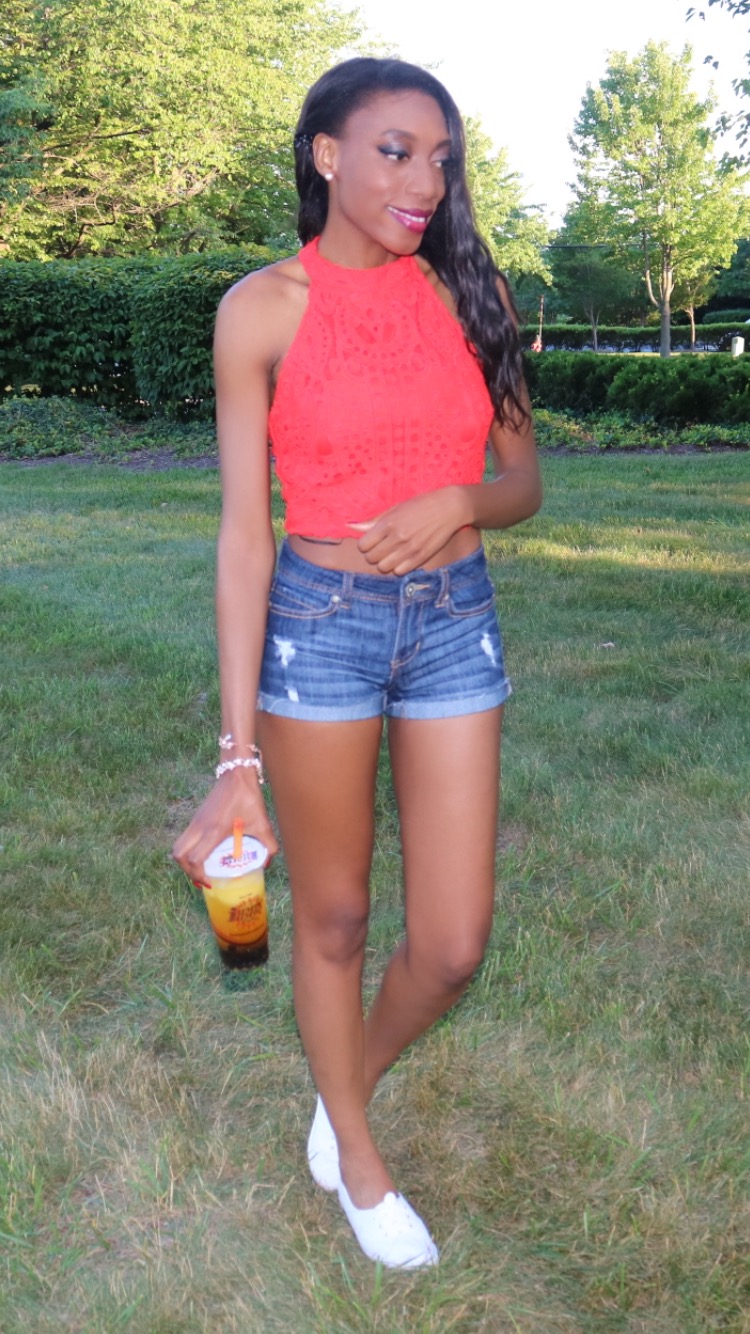 I love this Fourth of July inspired outfit. I got my red crop top with crotchet details from Forever 21. The open back design is perfect for hot July days and the summer months. I will definitely wear this top a LOT, this year. I wore white sneakers not only for the color, but to elevate the comfort level of the outfit as well. I completed the look with denim shorts and jewelry from Charming Charlie.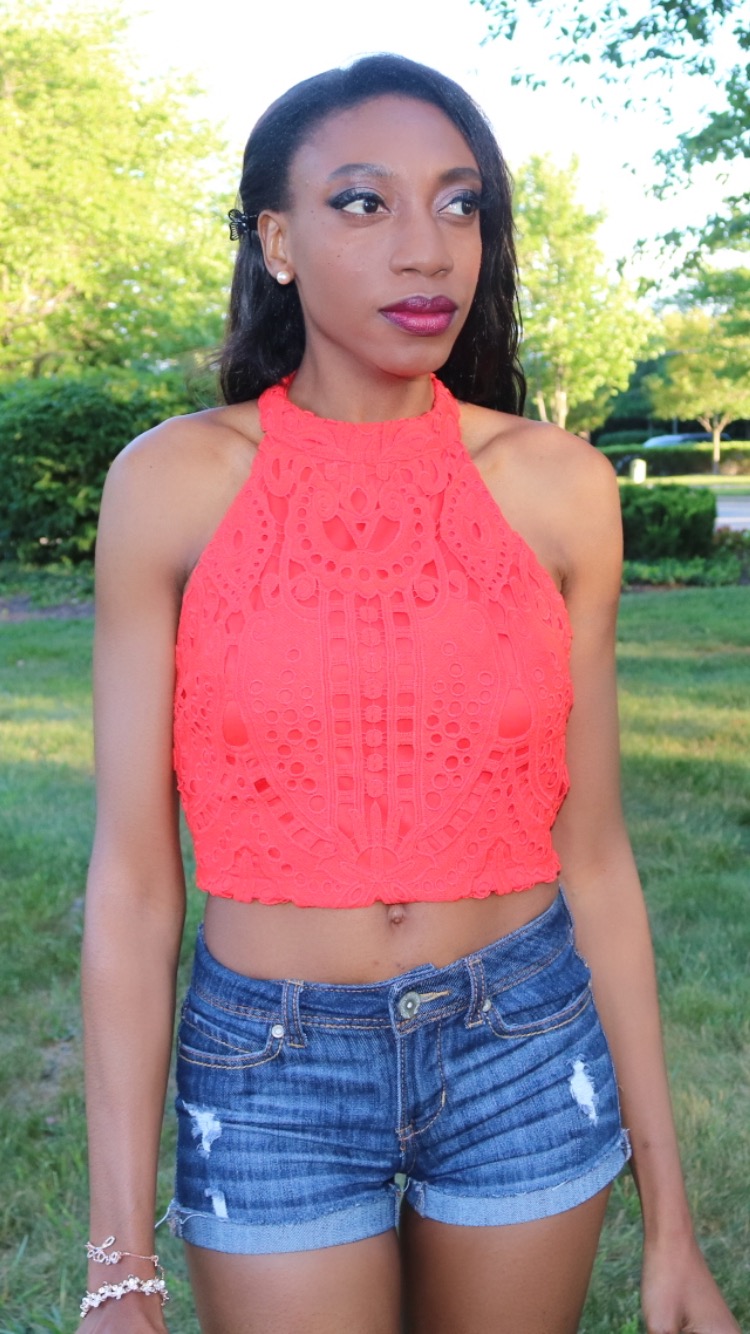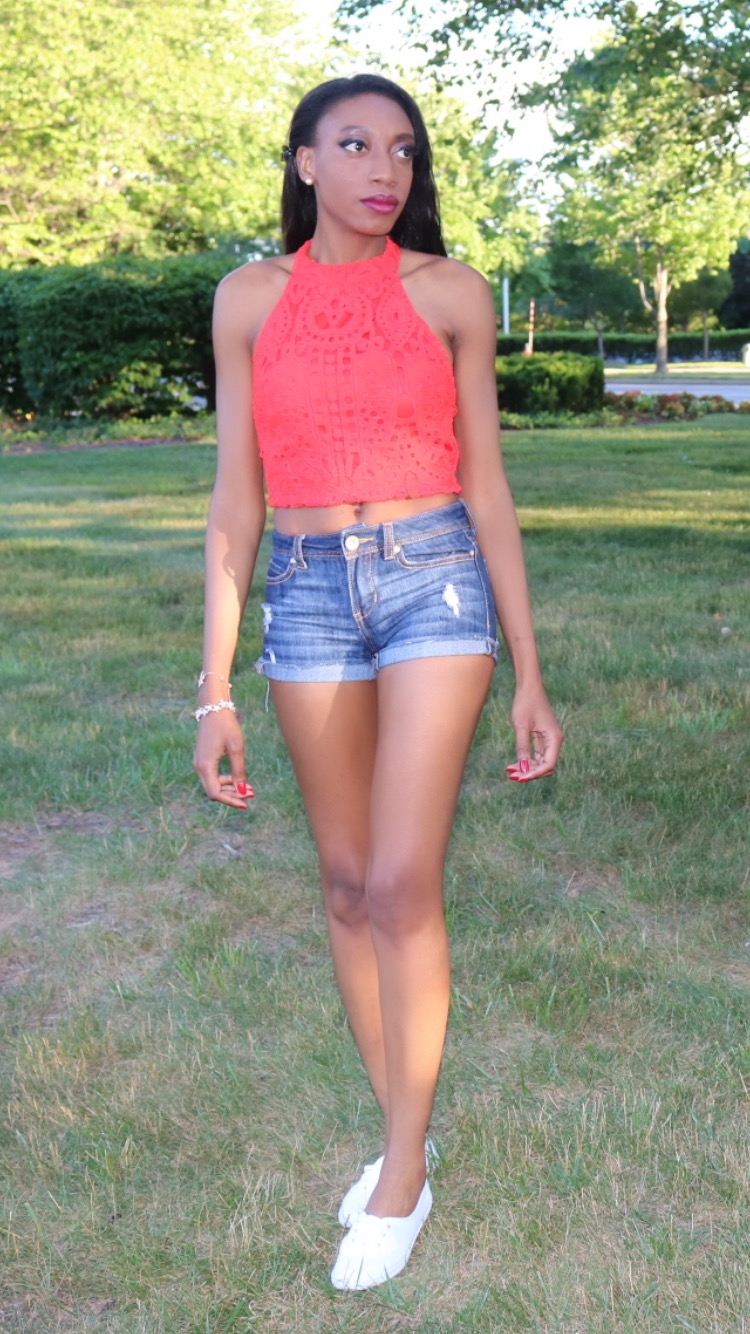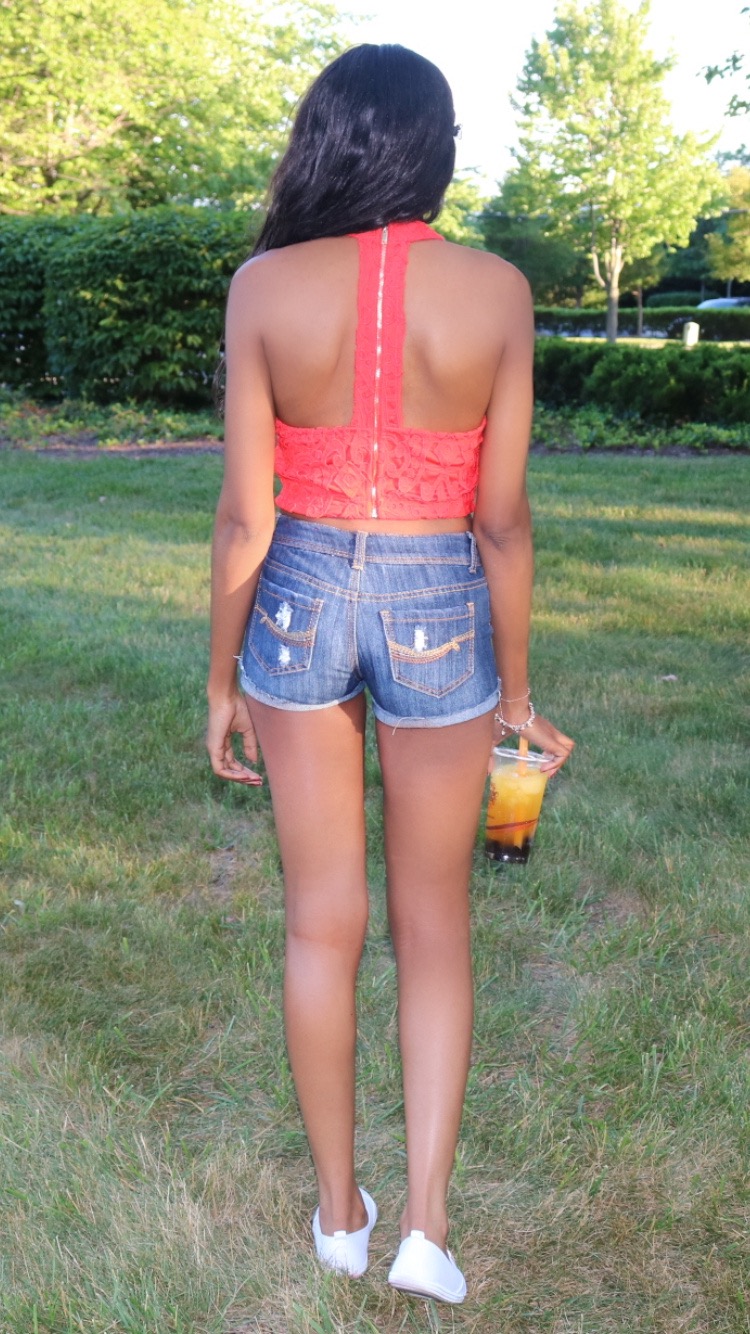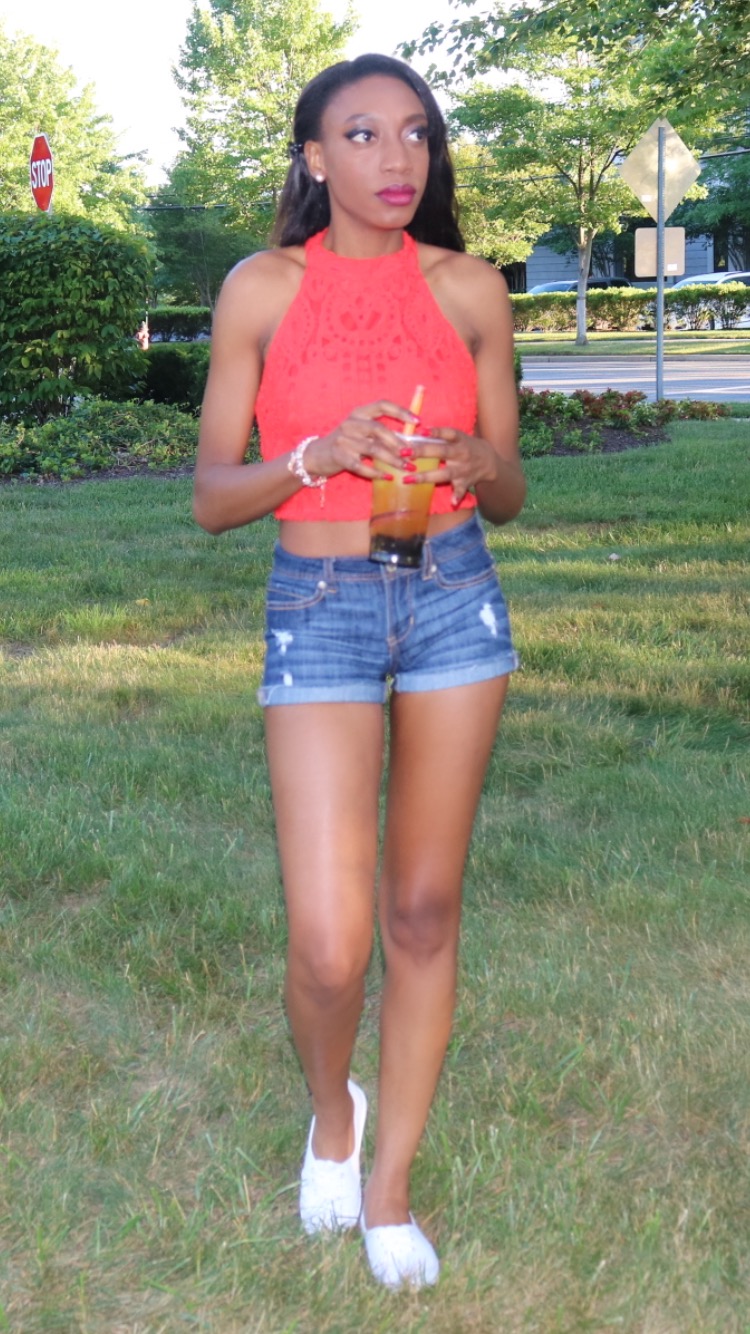 My pineapple bubble smoothie was so Yum!! A tasty drink to cool down with is just one of those little things that count in huge ways. Wishing you all an awesome Independence Day Holiday.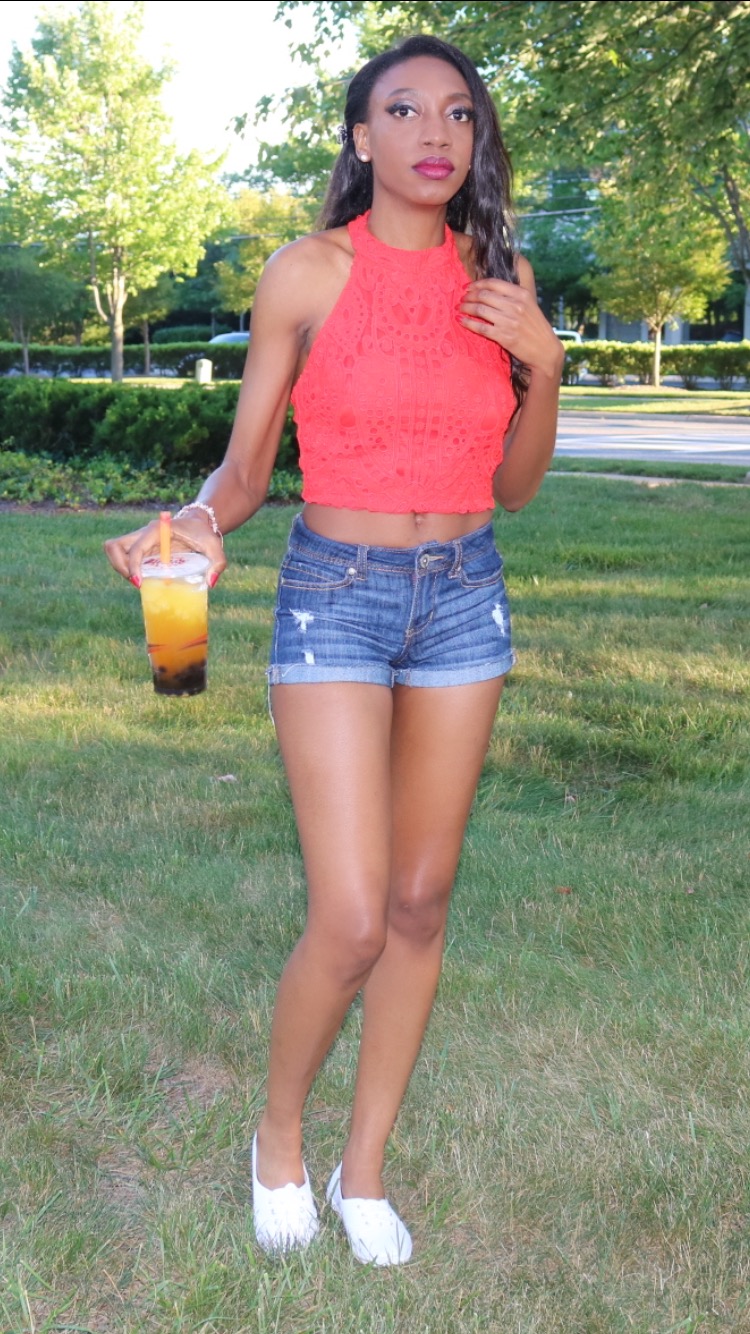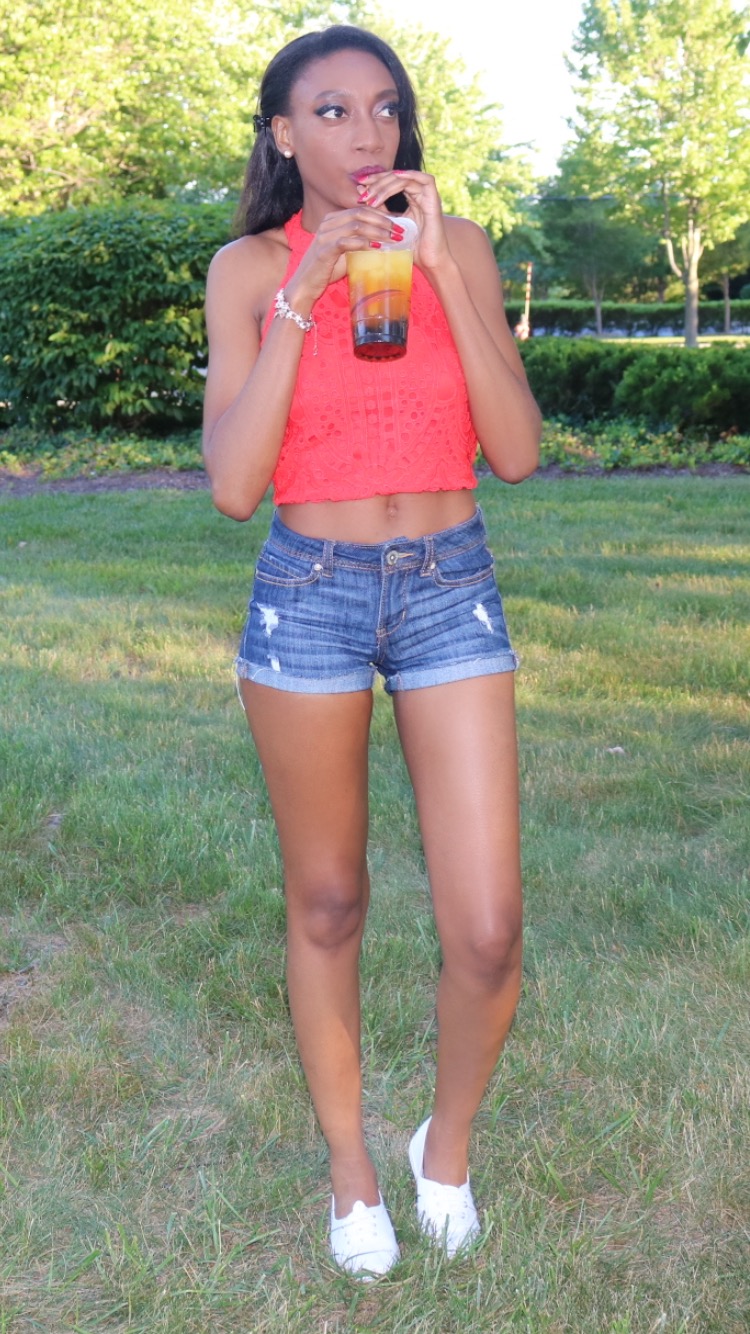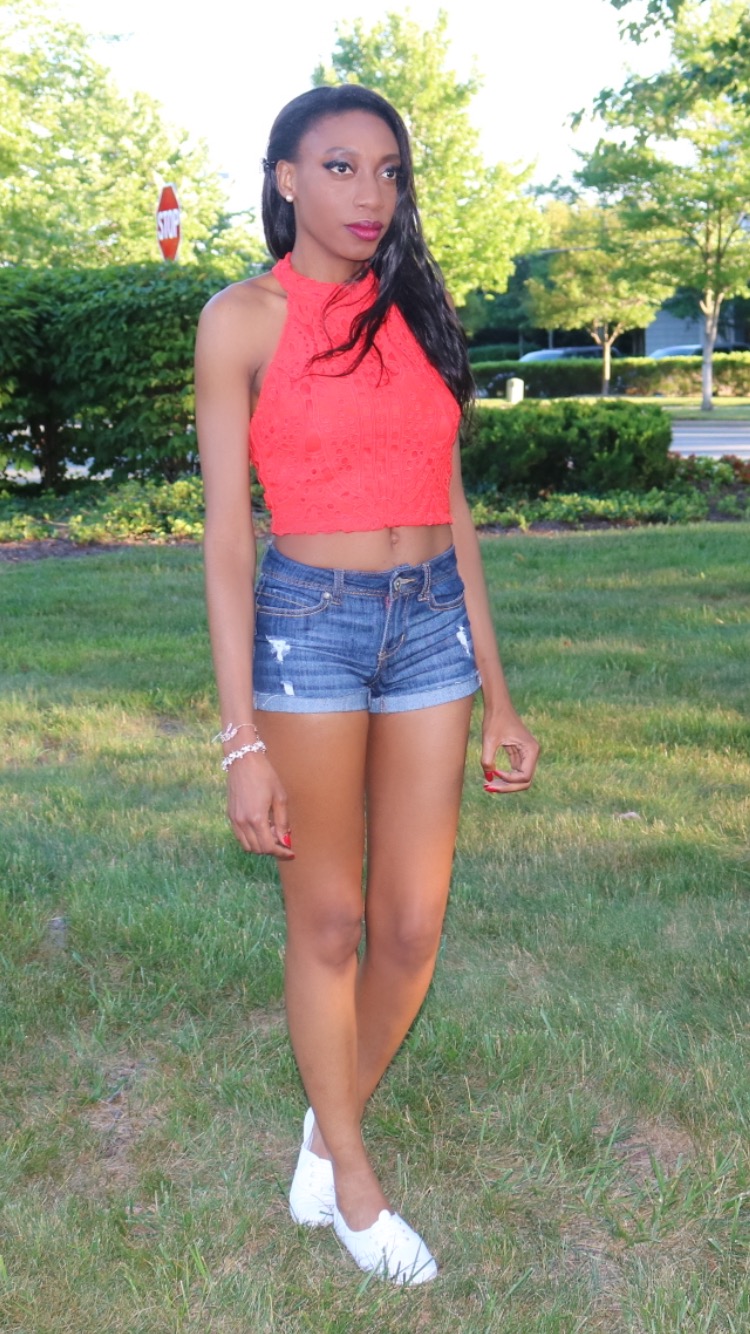 Hope you enjoyed this post…. XoXo Nia!!!
Top: Forever 21  // Shorts & Sneakers: Charlotte Russe // Jewelry: Charming Charlie // Smoothie: Jumbo Jumbo Cafe