This outfit will probably be my summer uniform. I love its simplicity and getting dressed is a breeze and more importantly, it includes my comfort color, Black! I got my body suite from American Apparel and I am still salty at the fact that they closed shop. It is the perfect fit and so comfortable, I should've stocked up on more when I had the chance. Anyway, it has a racer back design at the back and V-Cut design at the front, the material is so stretchy which allows for the perfect fit.
I decided to go with my ripped jeans from Zara because they add a bit more style to the outfit that a plain pair of denim would not offer. I have always believed that the little details are what make an outfit and that was my goal for the remainder of the look. The bow on my heels add that feminine feel, while the green sunglasses and gold jewelry add pops of color to make the outfit stand out. I was so happy and comfortable in this outfit.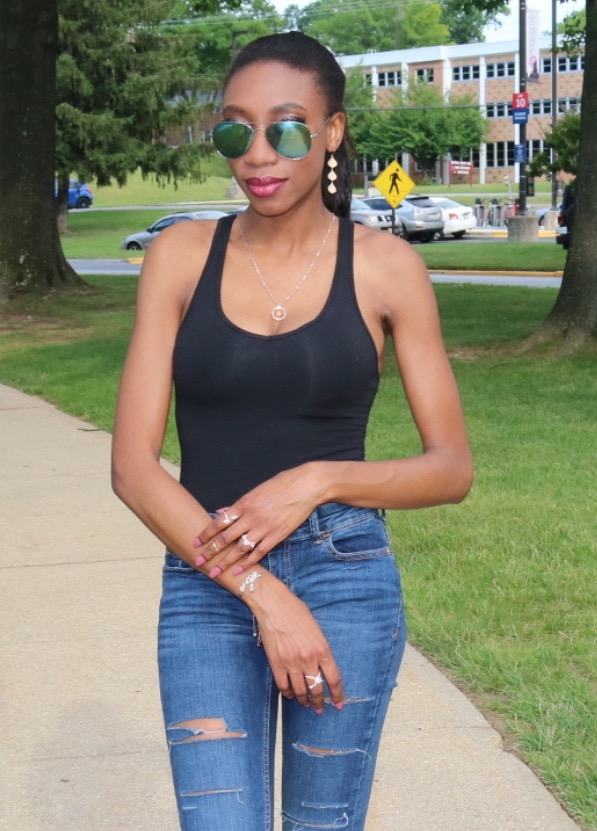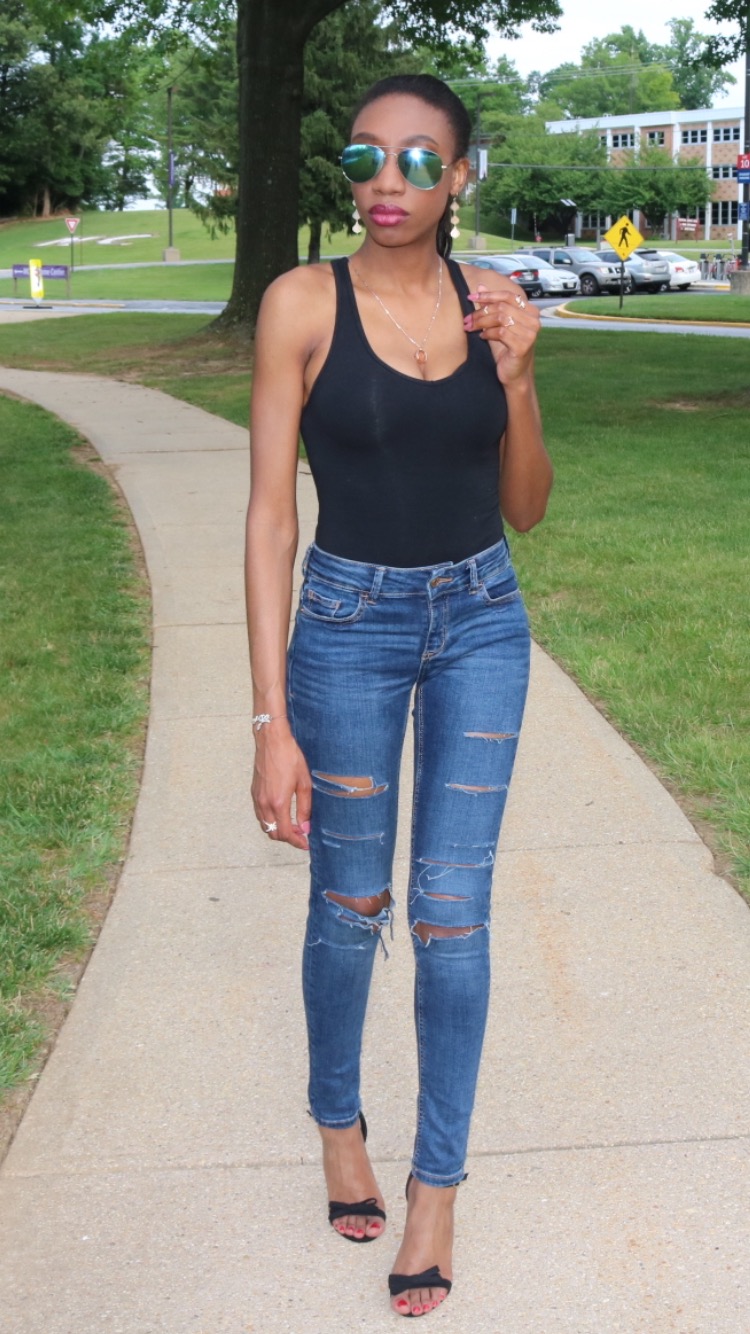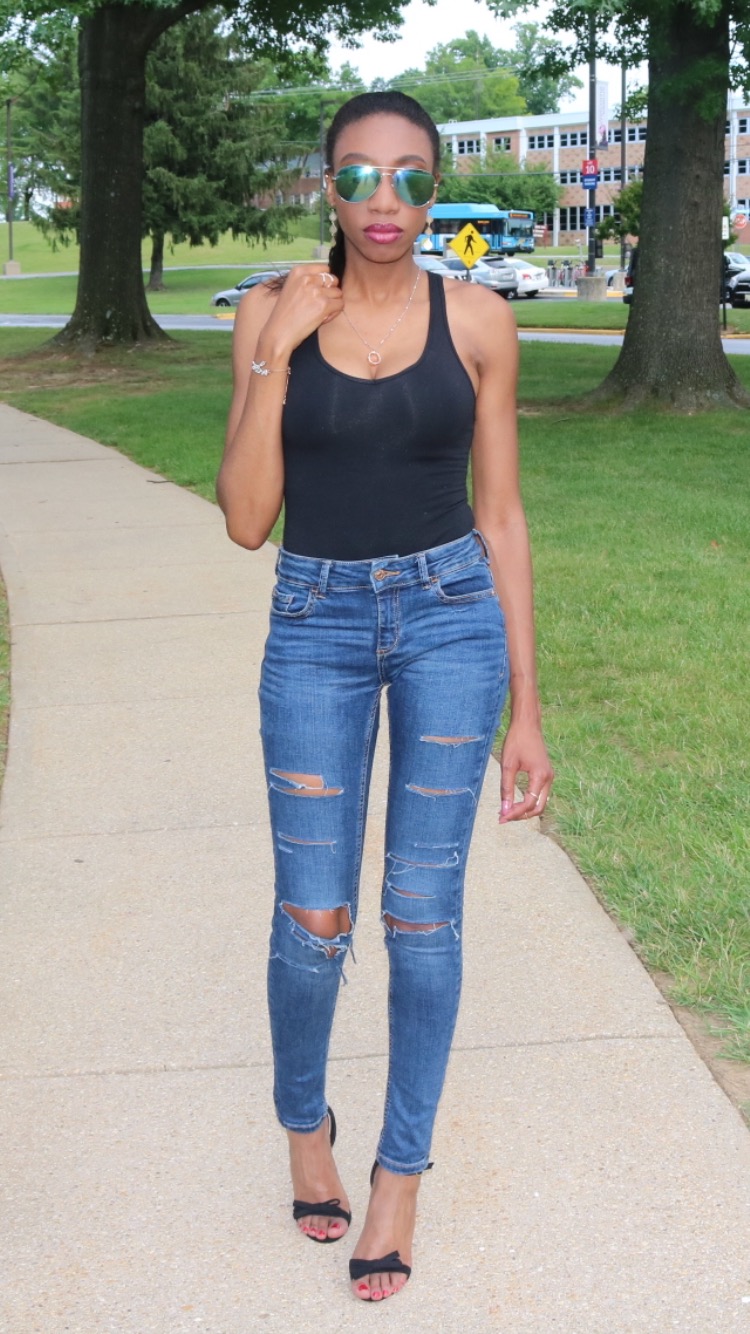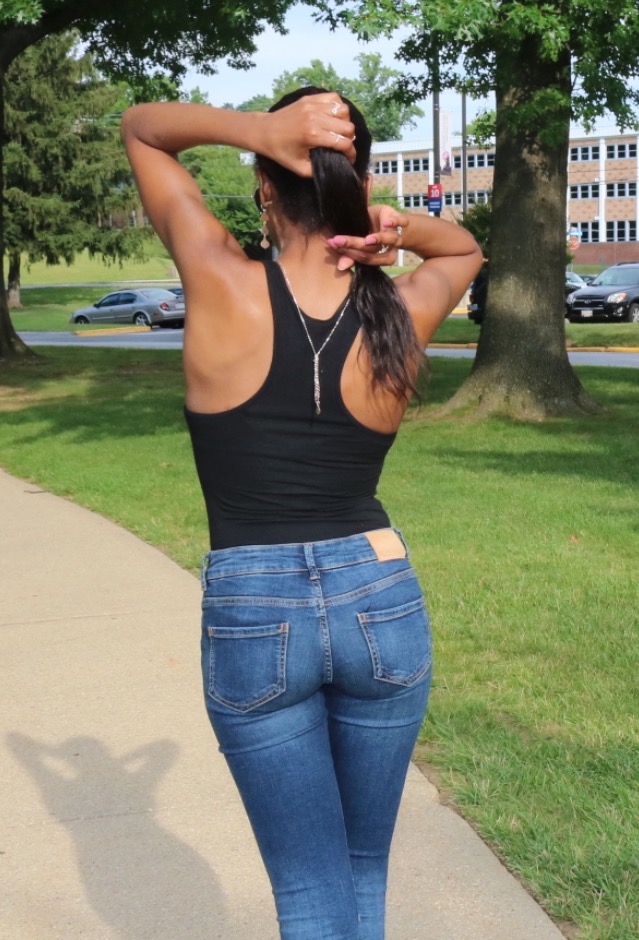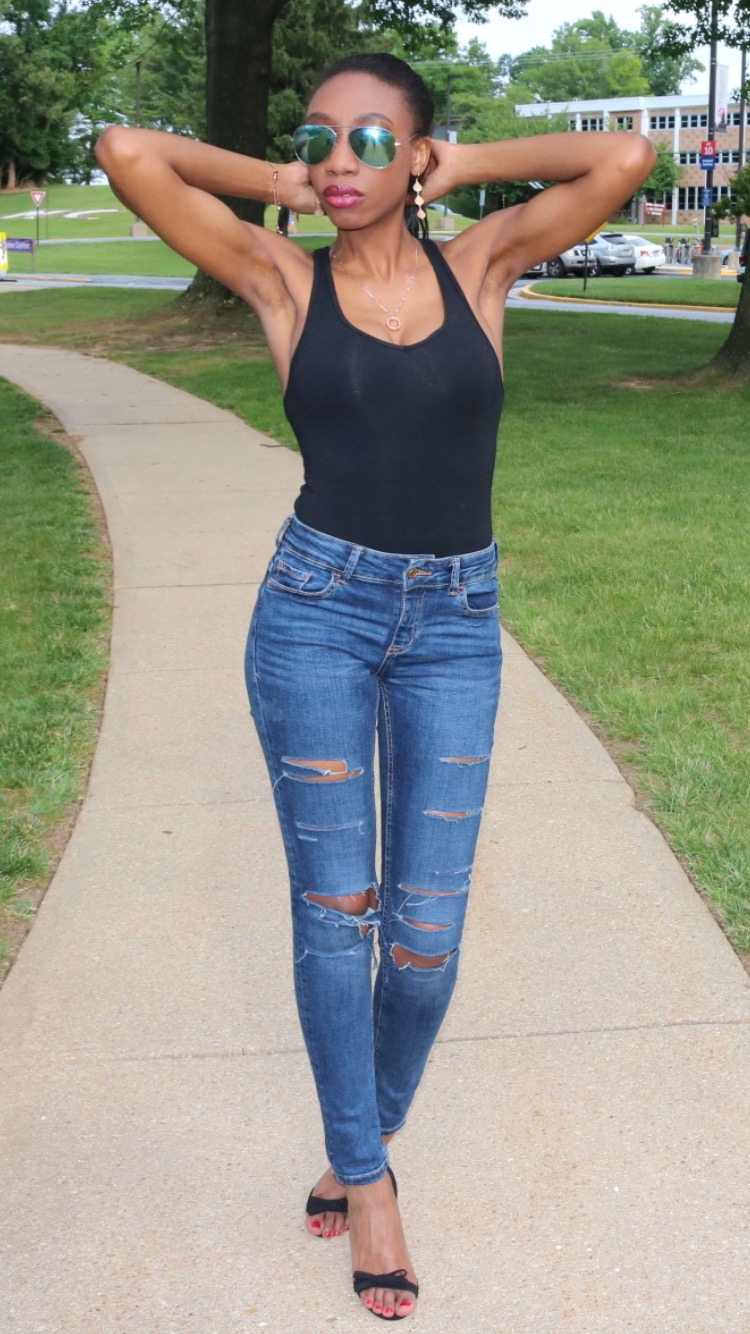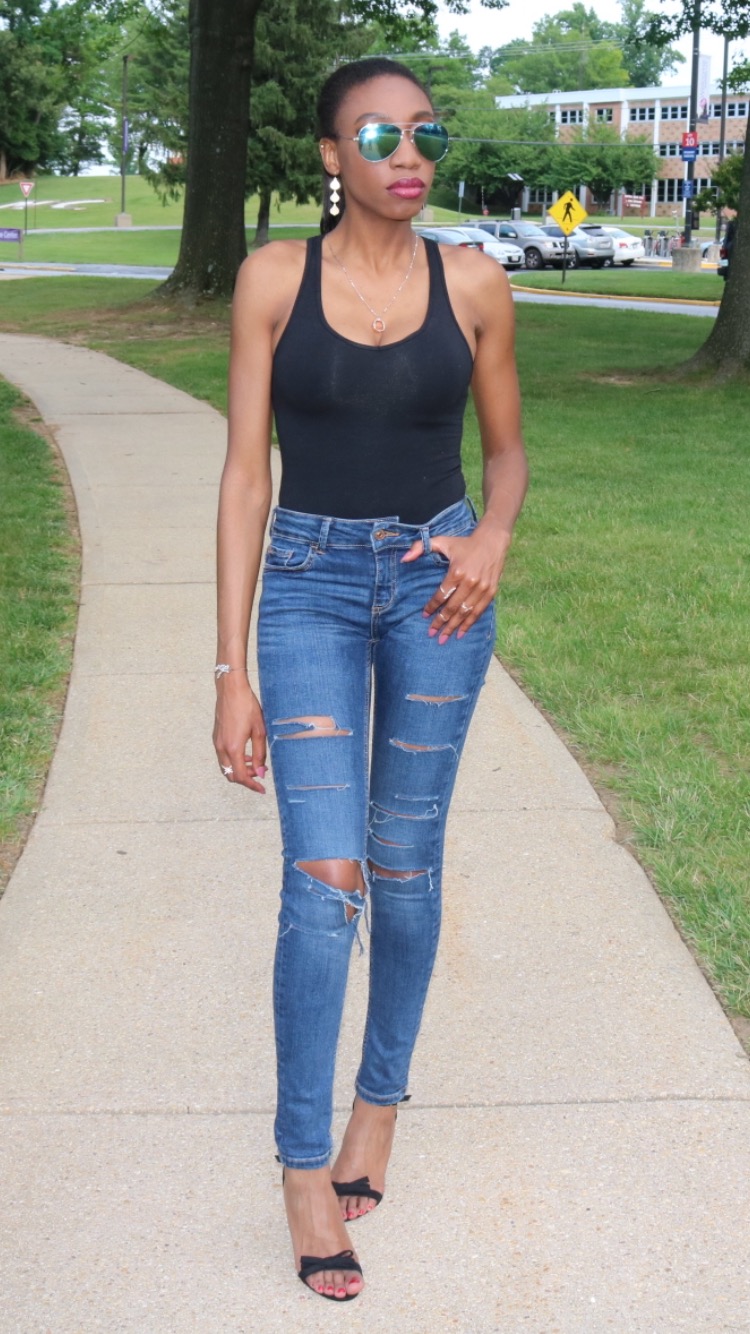 I hope you enjoyed this post…. XoXo Nia!!!
Bodysuit: American Apparel // Jeans: Zara // Sunglasses: H&M // Shoes: Necessary Clothing //Necklace: Express // Bracelet & Earrings: Charming Charlie // Rings: Charlotte Russe