Merry Christmas Everybody! Hope you are having a lovely time with family/friends and making the best of this special day while making amazing memories. Christmas is my favorite holiday, I am always so excited for it, for so many reasons, beginning with the return of winter flavors (Starbucks is my addiction especially around winter time) to the decorations and lighting, and most of all the giving spirit. And yes, receiving the gift you really want is amazing too.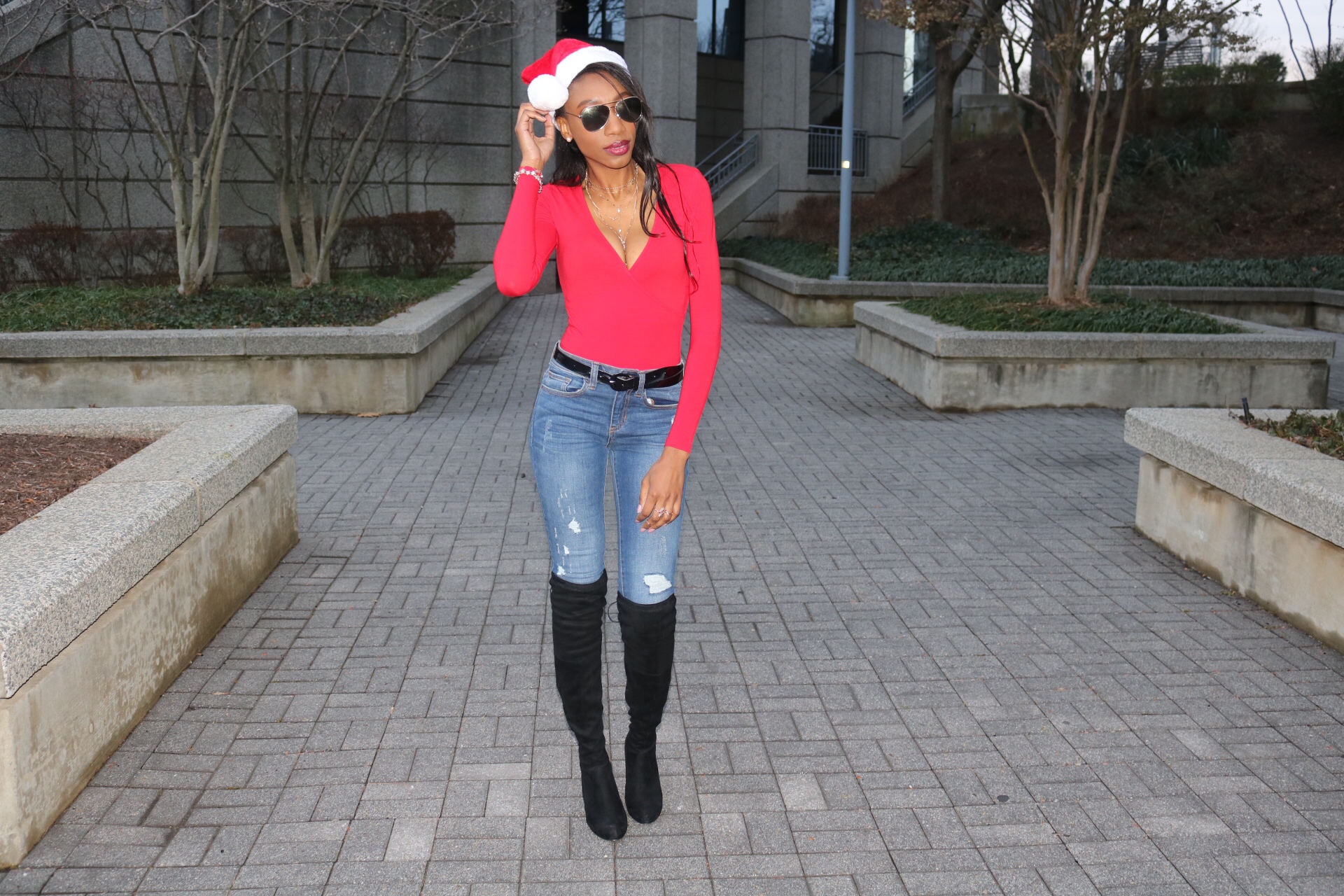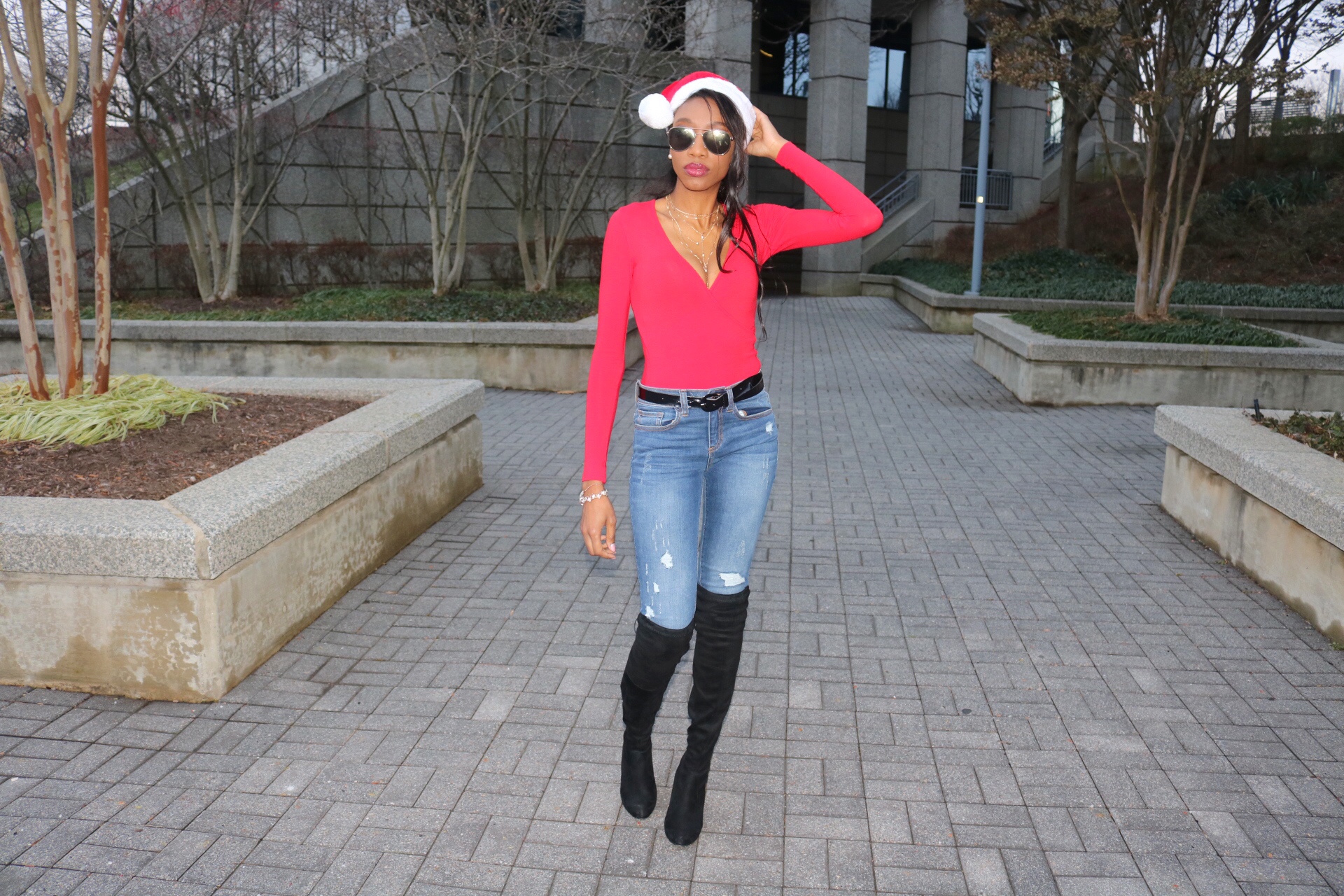 Today's outfit is inspired by the Christmas Holiday, hence the red bodysuit and gold jewelry. My bodysuit is from American Apparel and it is super flattering. I love the long sleeves on it, which help with staying warm around this time. Because the deep V-neck design allows for a lot of empty space around my neck  and chest area, I decided to wear two different gold stacked necklaces. A statement necklace would work just fine too. I chose stud earrings for this outfit because I wanted the necklaces to stand out.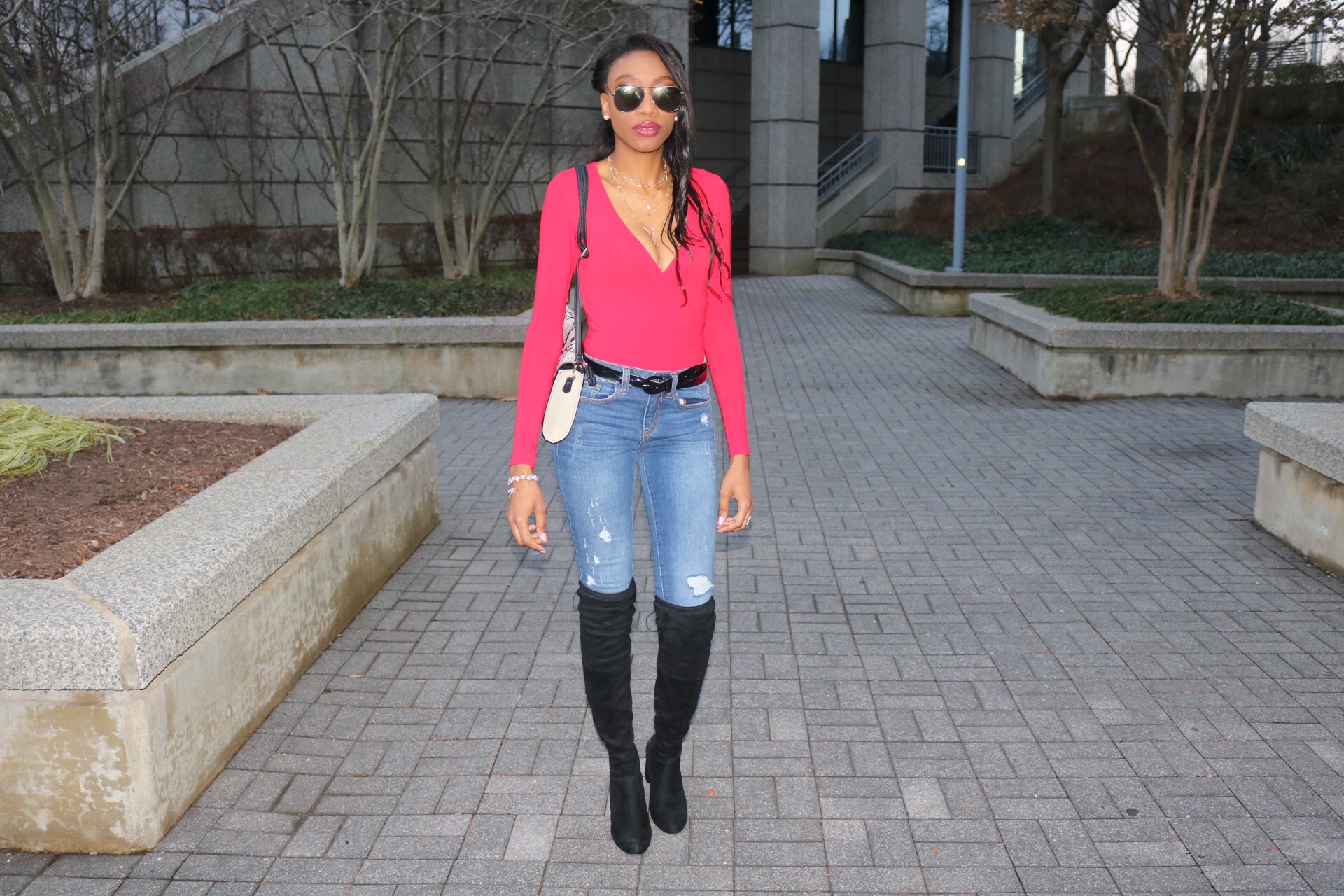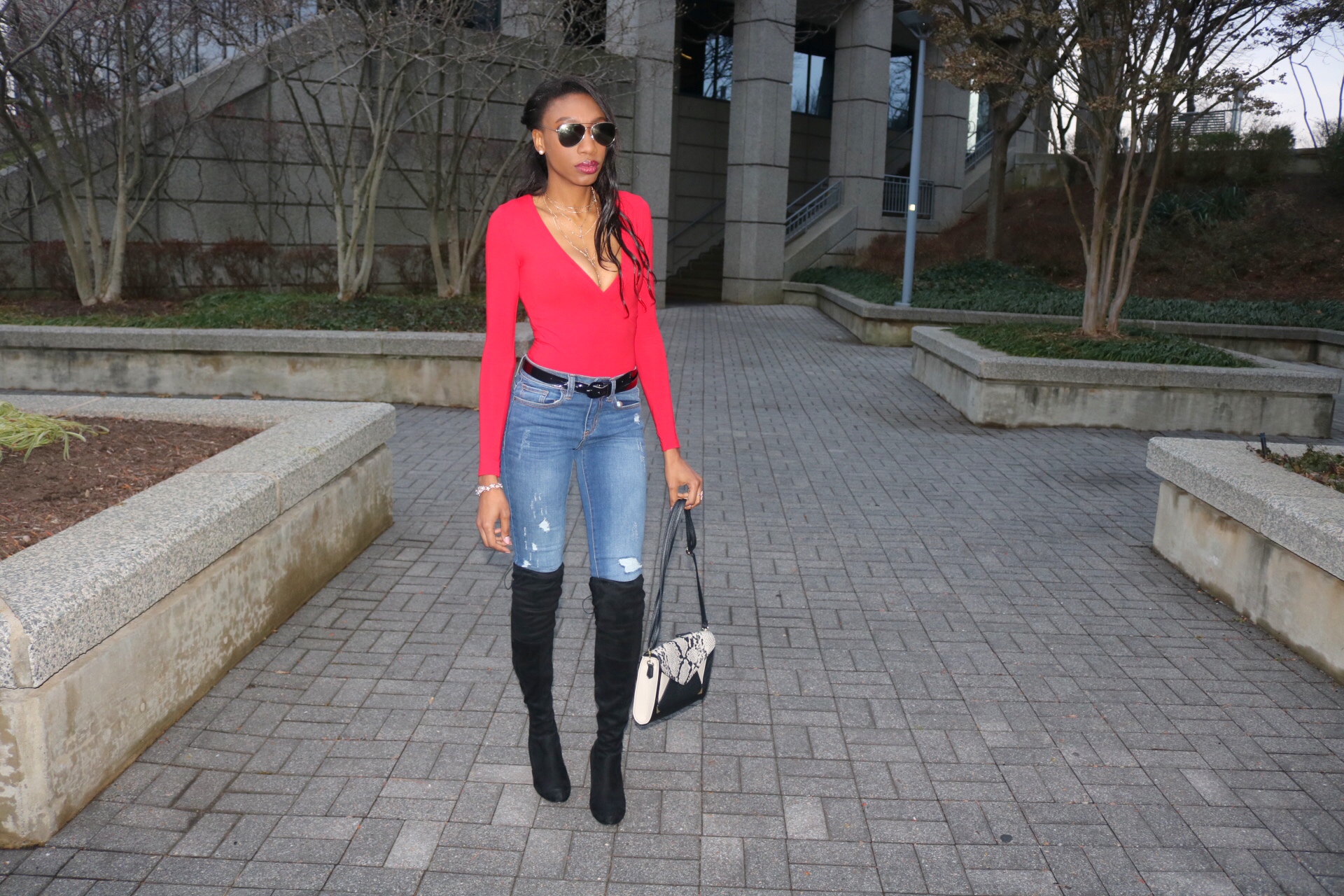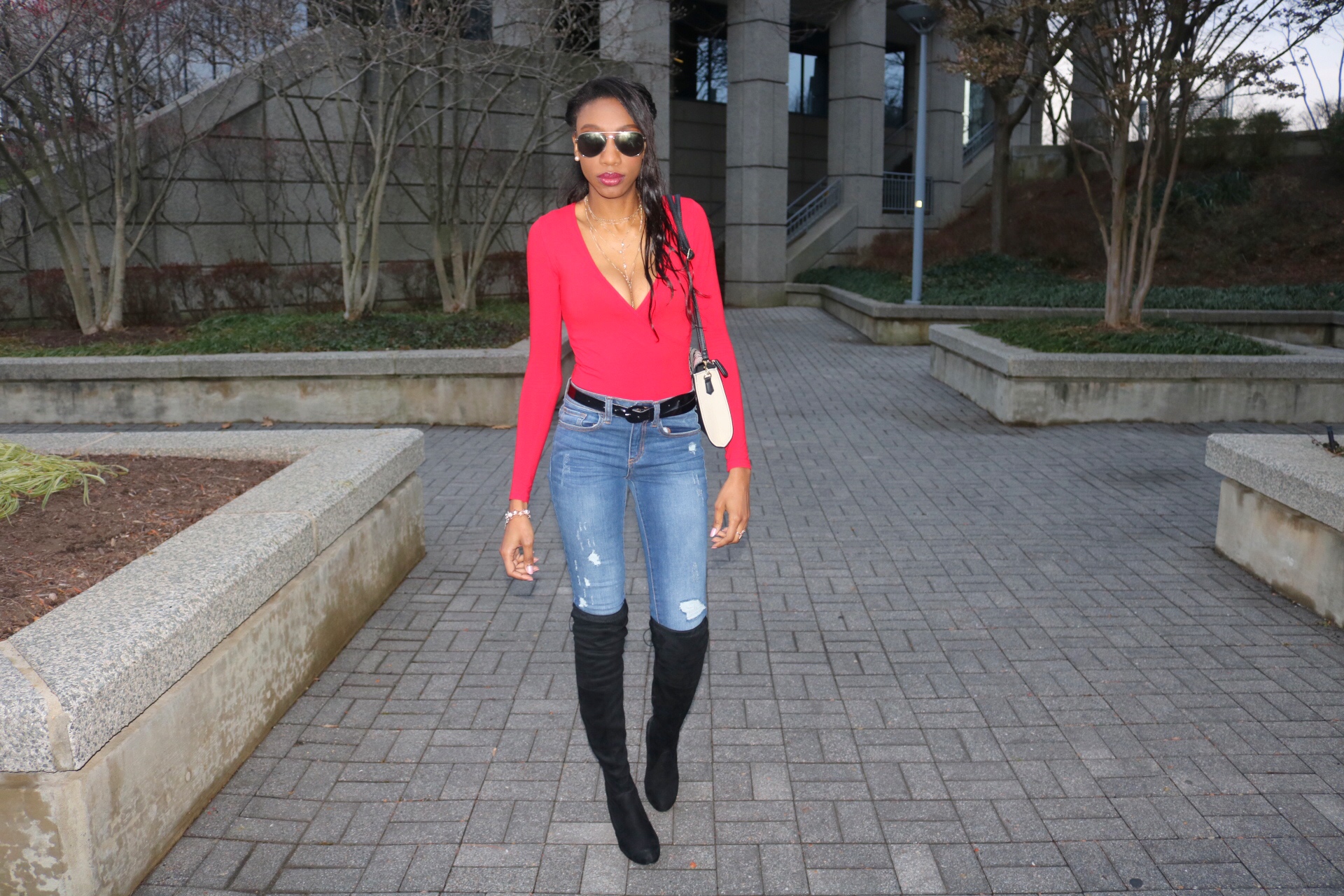 For my bottom half, I wore a pair of comfortable blue jeans from Necessary Clothing. They are so stretchy and allow for layering underneath them, if you need the extra warmth. I went with my favorite over the knee boots, because not only have I missed wearing them, but they make the outfit that much cuter and provide an additional layer of warmth. I completed the look with my purse from Kohl's because I love the color and texture that the snake print design adds.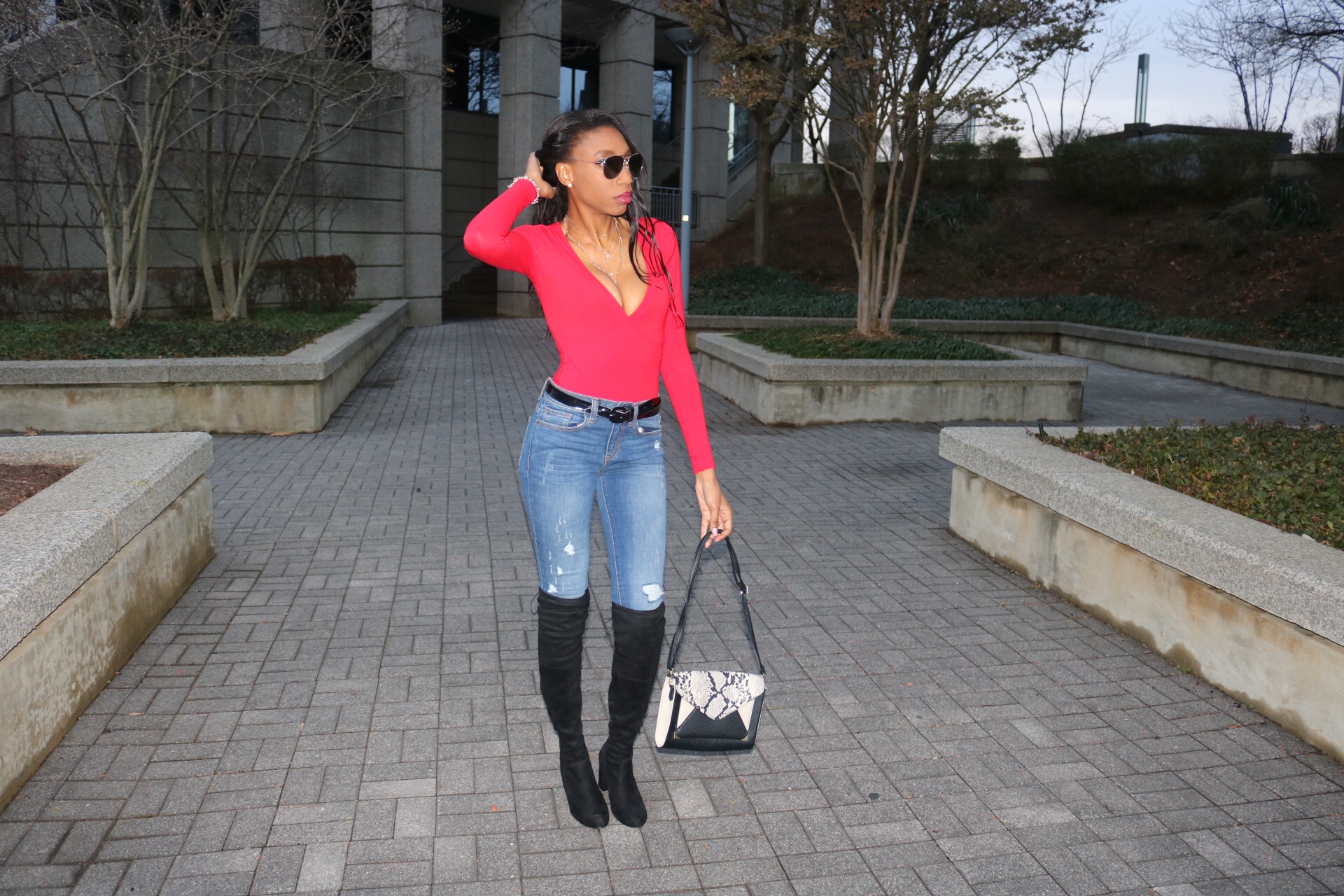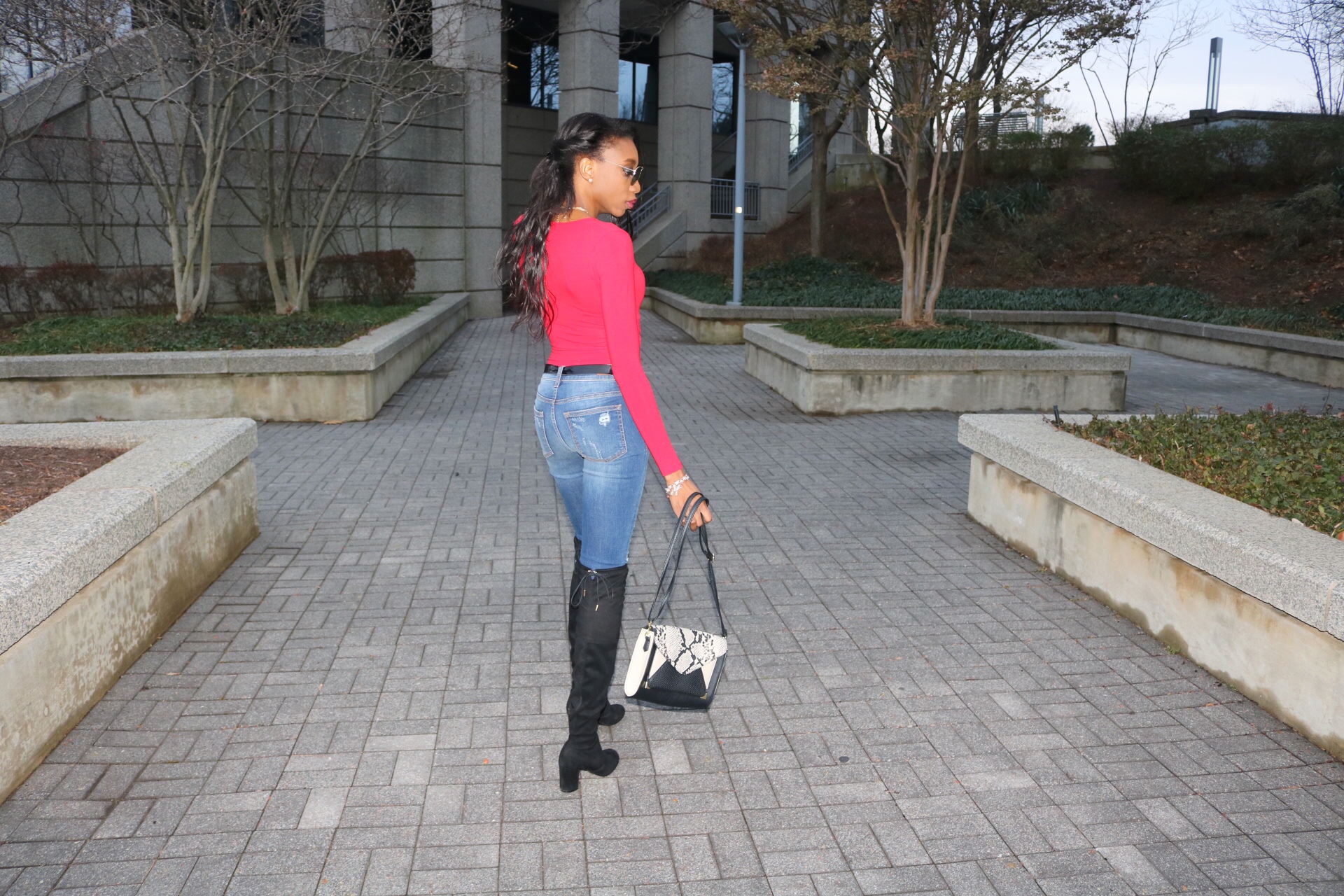 Hope you like this look and Wishing you all a Merry Christmas…