Happy Valentine's Day everyone! How fun is it knowing you will be treated to chocolates and other sweet treats at some point in the day. I will take any excuse to eat chocolates and Valentine's Day is a pretty good reason.
Today I am sharing a makeup look and two outfits in honor of Valentine's Day. For my makeup, I decide to go with a flirty rose-gold eye look and a red lip, of course. I love how fun and flirty the look turned out, and my favorite part is the shimmery subtle glitter I got from the addition of ABH, Pink Champagne. (Makeup details are listed below).
PS: Click here to watch my video on this post 🙂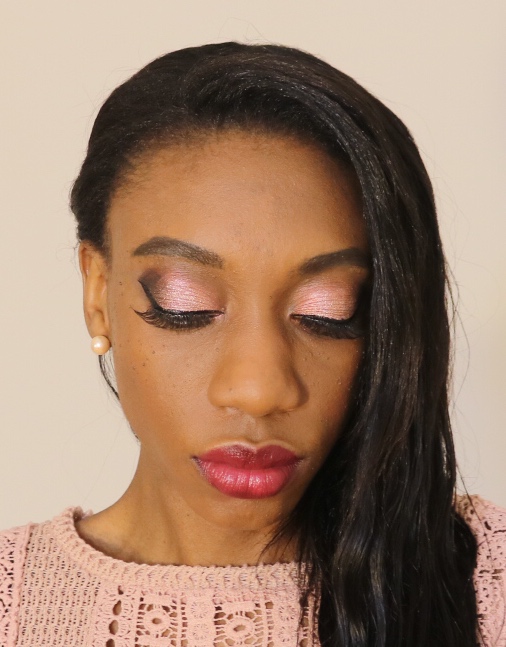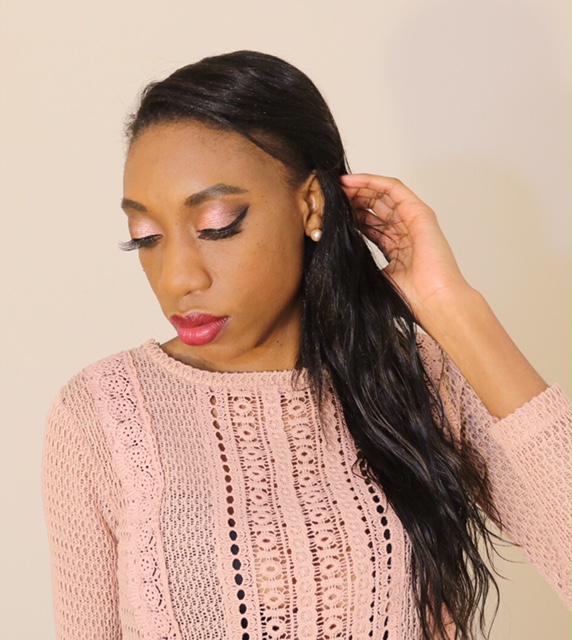 -OUTFIT #ONE-
To keep the flirty theme, I opted for a cute skater skirt I got from Zara and paired it with a pink long sleeved crotchet top. For shoes, I wore my gold studded heels which brought the look together. Flirty, girly outfits are my all-time favorite and this one is a win for me.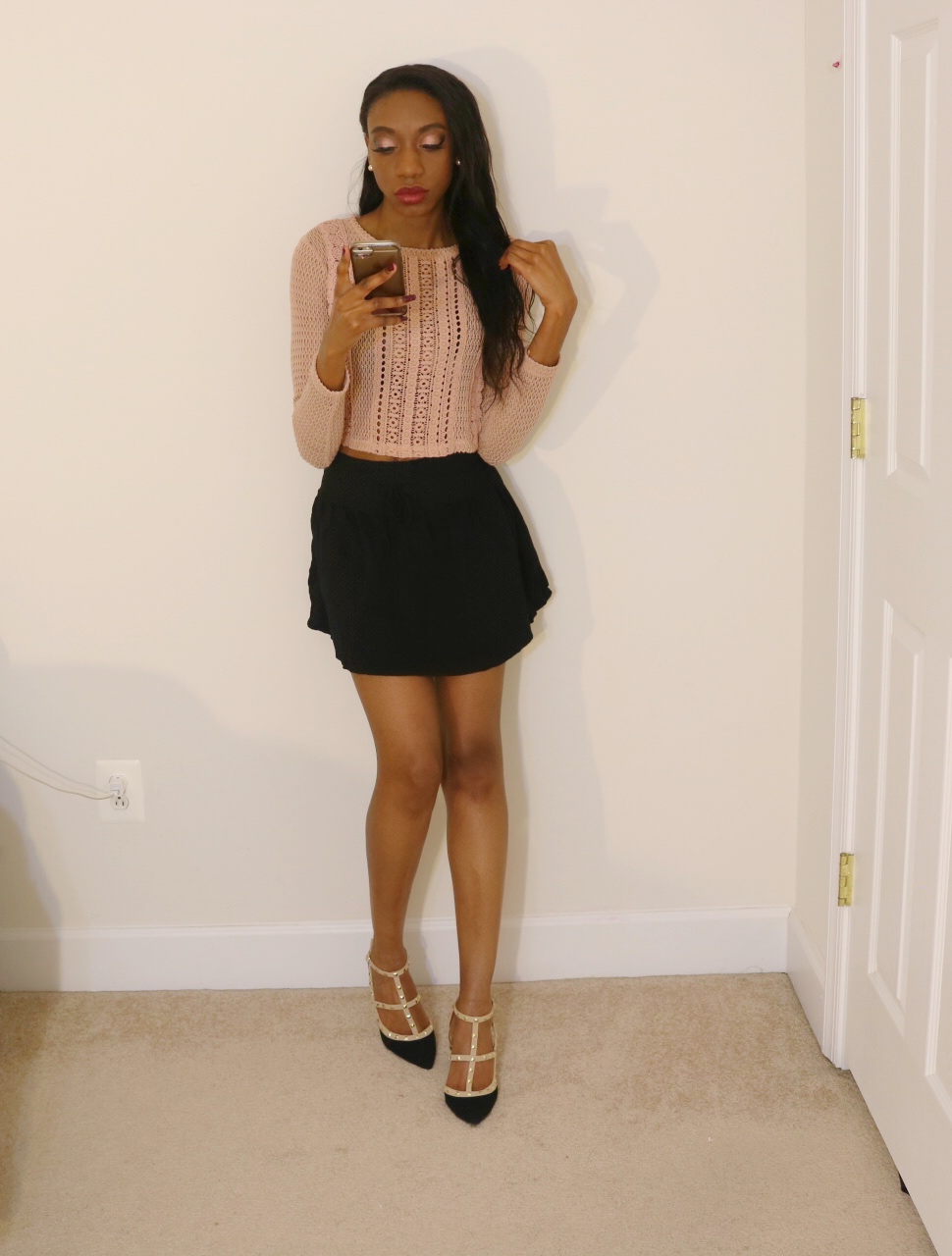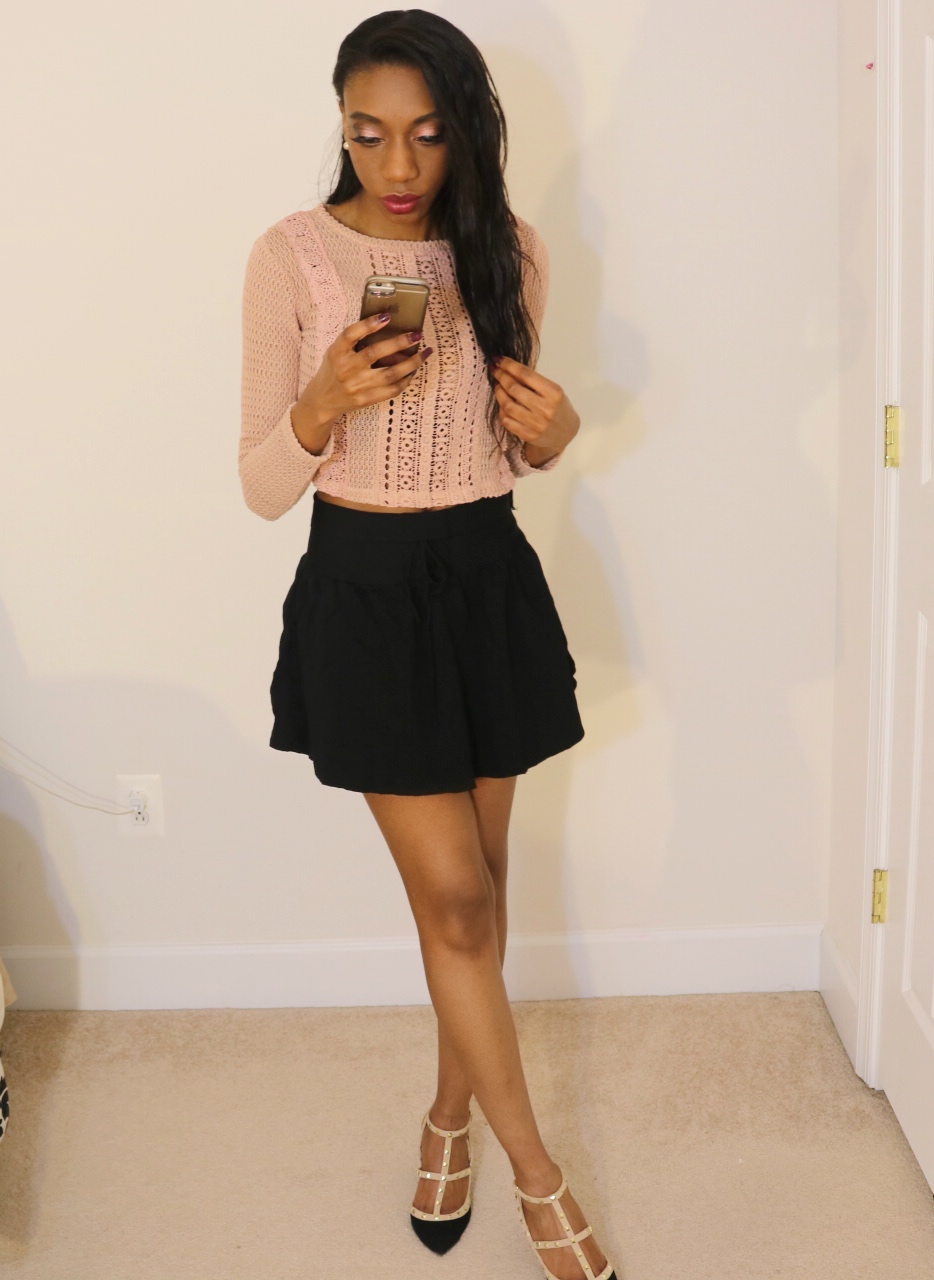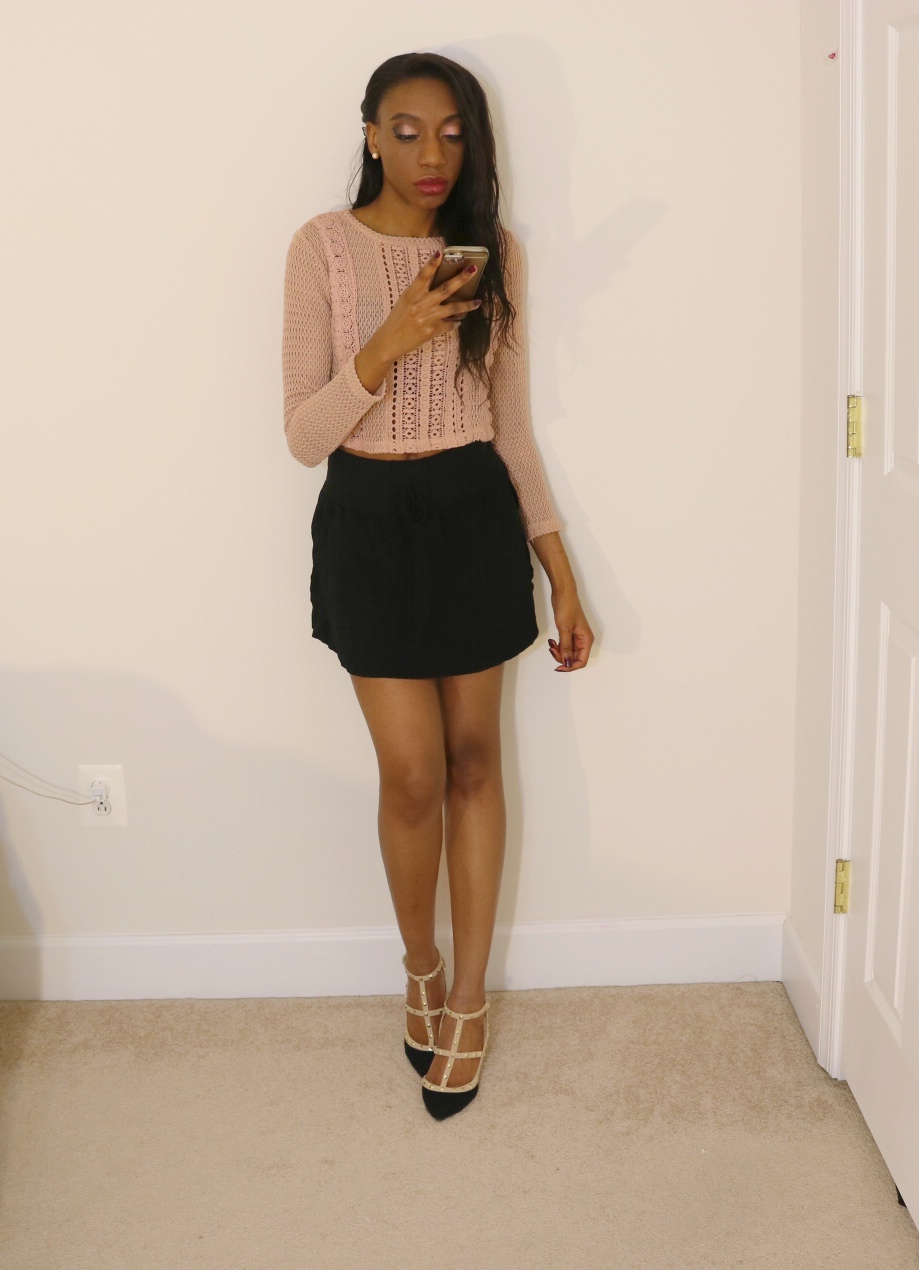 -OUTFIT #TWO-
With this outfit, I decided to go full glam and classy. I tied my hair into a low bun to add to the classy aspect of the outfit. Additionally, it allows for the plunging neckline and necklace to stand out without any distractions. The front daring split is another detail that makes this all black dress stand out. I love the idea of showing enough but never too much, and this dress offers exactly that.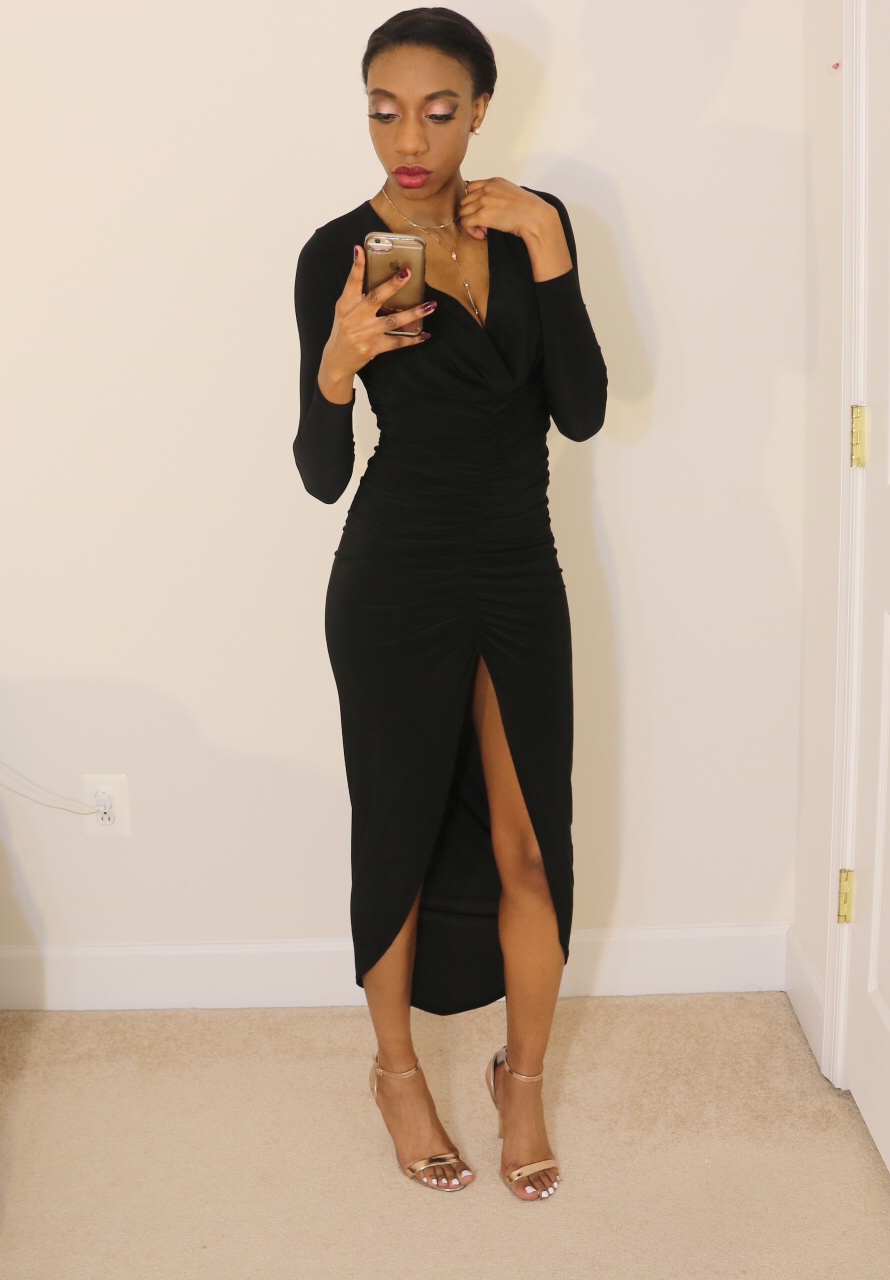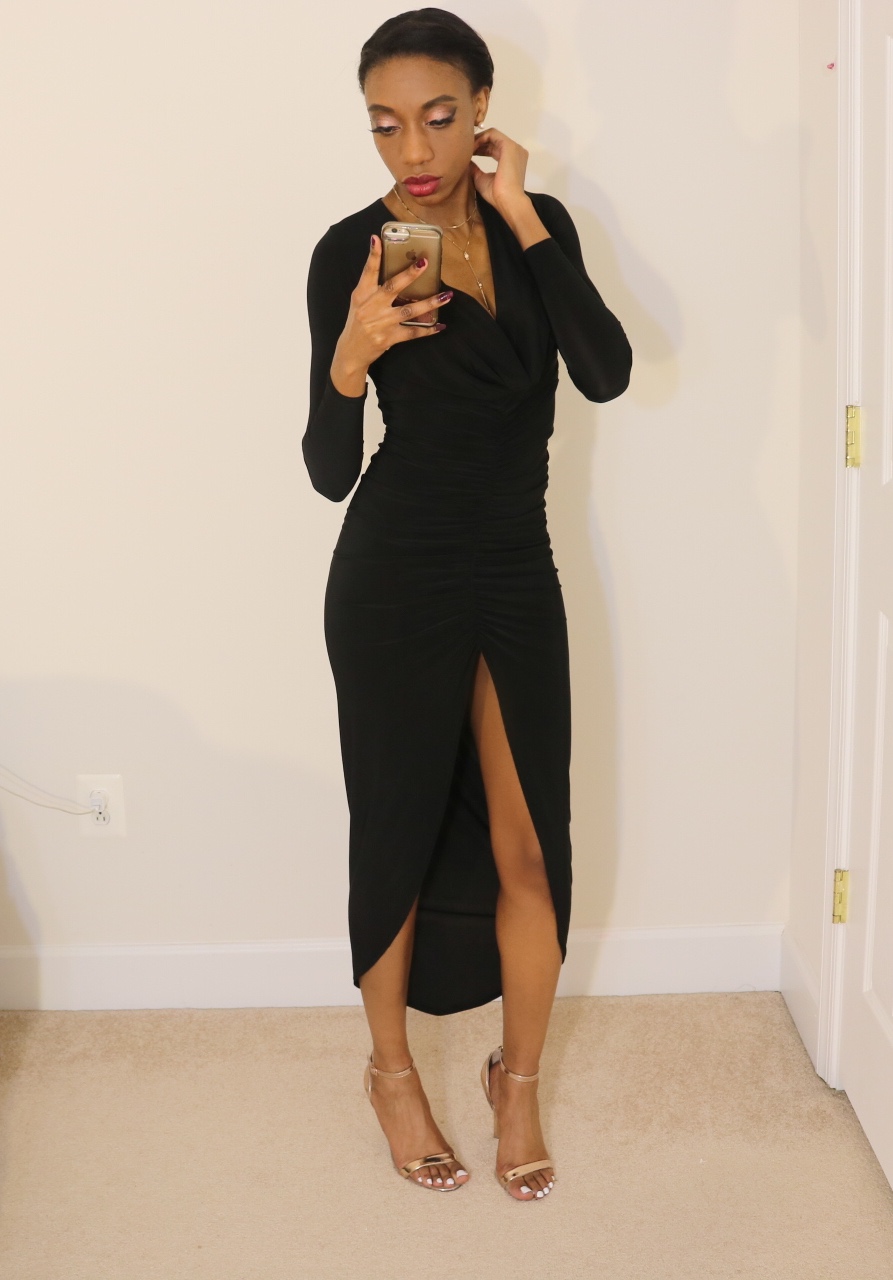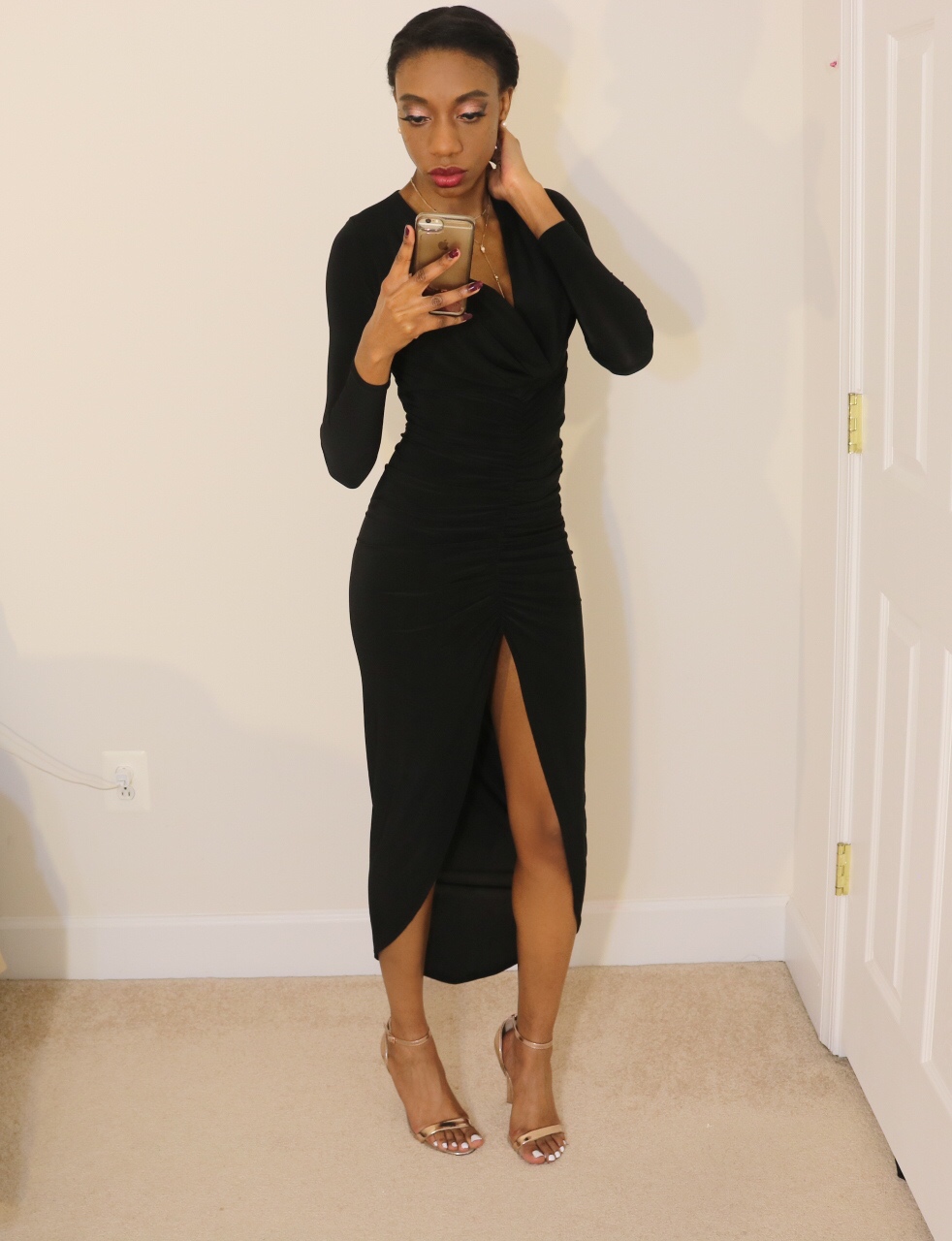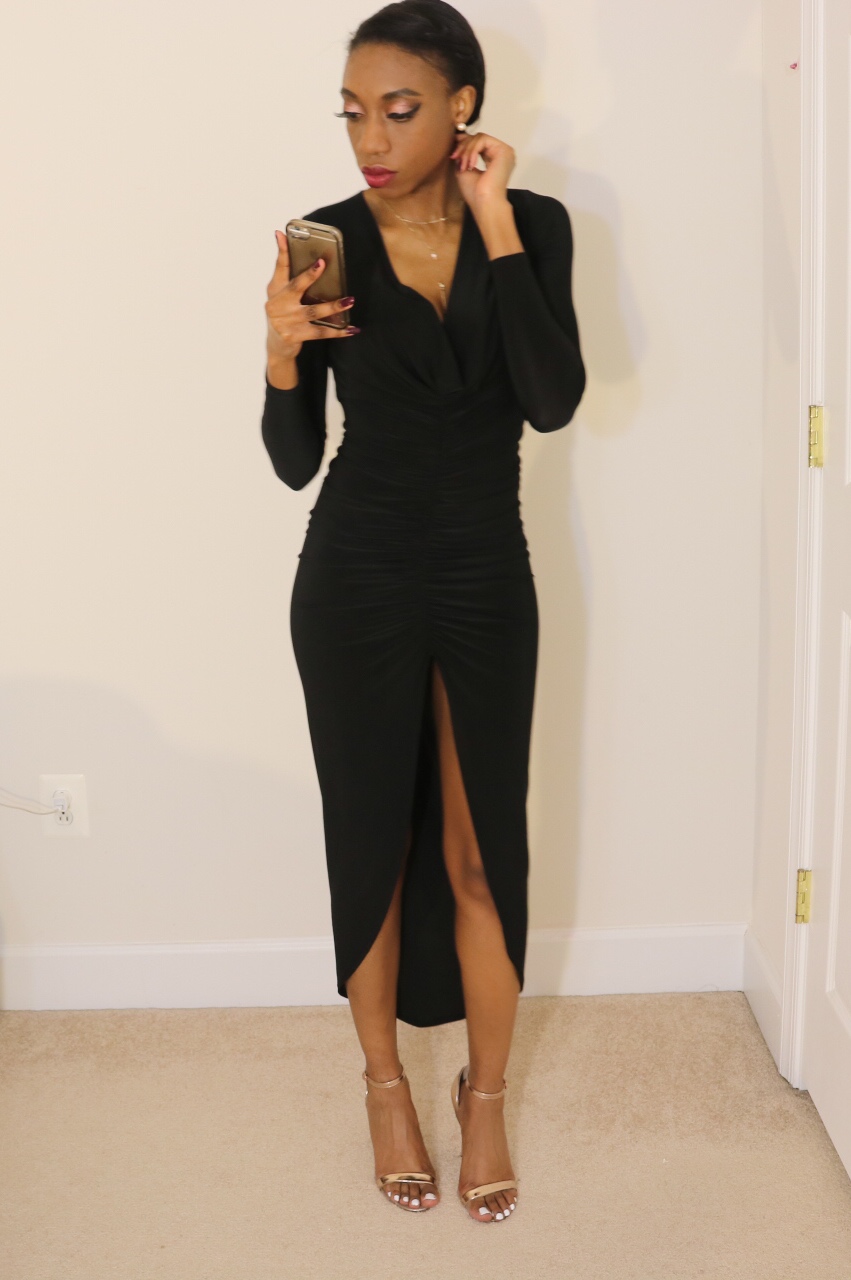 I hope you enjoyed this post and I would love to hear which outfit is your favorite. I honestly cannot pick a favorite between the two, I love how both outfits turned out and how the makeup compliments the outfits. I hope you have a lovely Valentine's Day!
MAKE UP DETAILS
-FACE-
Primer: Smashbox Photo Finish Foundation Primer
Foundation: Sephora in Tan #45
Contour: Sephora Highlight Lowlight Face Contour Duo
Highlight: Nyx cosmetics Liquid Illuminator in Gleam and Makeup Revolution Vivid Baked Highlighter in Peach Lights
Blush: Sephora in I'm Shocked
-EYES-
Brows: Nyx Cosmetics Micro Brow Pencil in Espresso and Anastasia Beverly Hills Brow Powder Duo in Dark Brown Wiz in Dark Brown
Primer: Urban Decay Eyeshadow Primer Potion (Original)
Eyeshadow: (Outer Corner) Urban Decay – Blackout (Crease) Nyx Cosmetics – Fireball and Anastasia Beverly Hills – Pink Champagne
Eyeliner: Nyx Cosmetics Collection Nior Liquid Liner
Lashes: Ardell Lashes in #113
-LIPS-
Too Faced Liquid Lipstick in Drop Dead Red &
Nyx Cosmetics Plush Gel Lipstick
XoXo… Nia!!!