Hi Everyone! I am back with the green sunglasses again. As you can probably tell by now, they are my favorite accessory and are my go to item to add color to my outfits.
Lately I have been loving white and I decided to combine my two loves for this outfit. This off the shoulder top is the only one that I own and I must say, I really do adore it. Not sure why I never owned any, but this whole "trying new fashions" thing I have going, is turning out pretty alright. Plus, I love the minor details of the top which include the navy lining and subtle ruffles…. So so cute!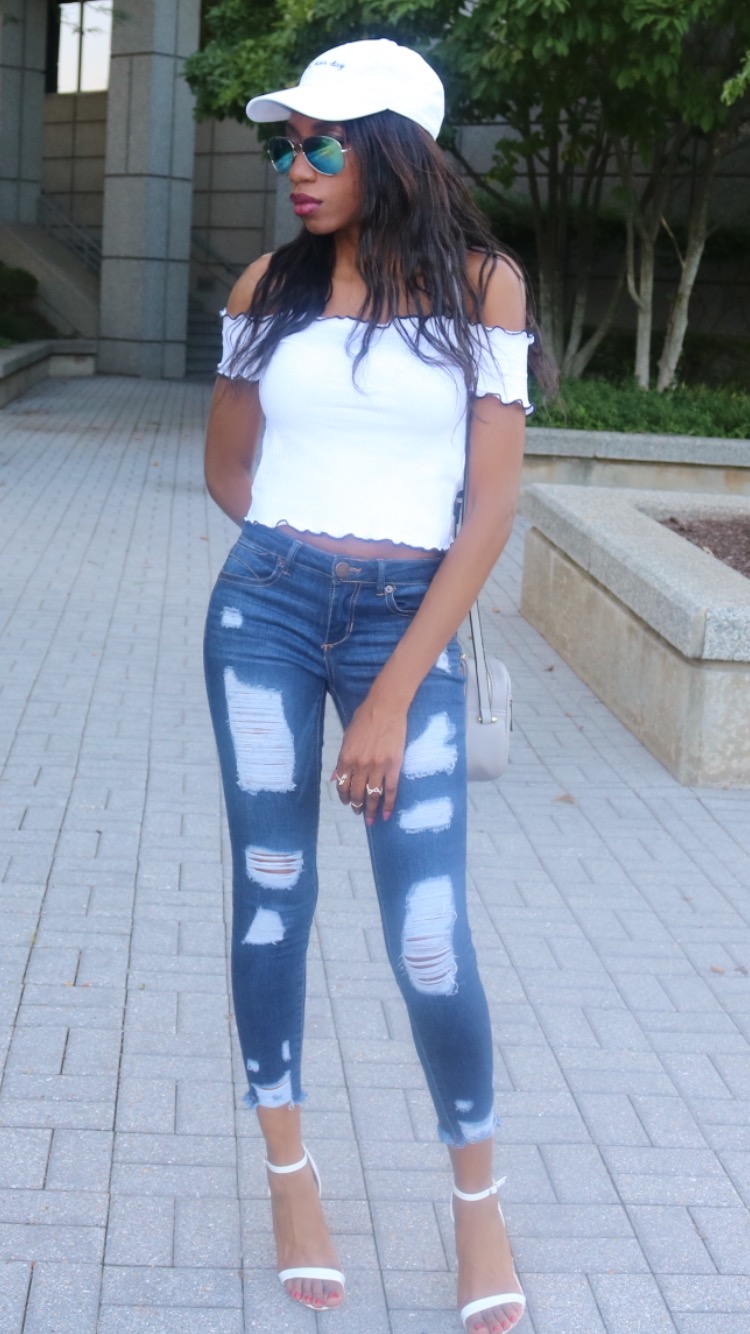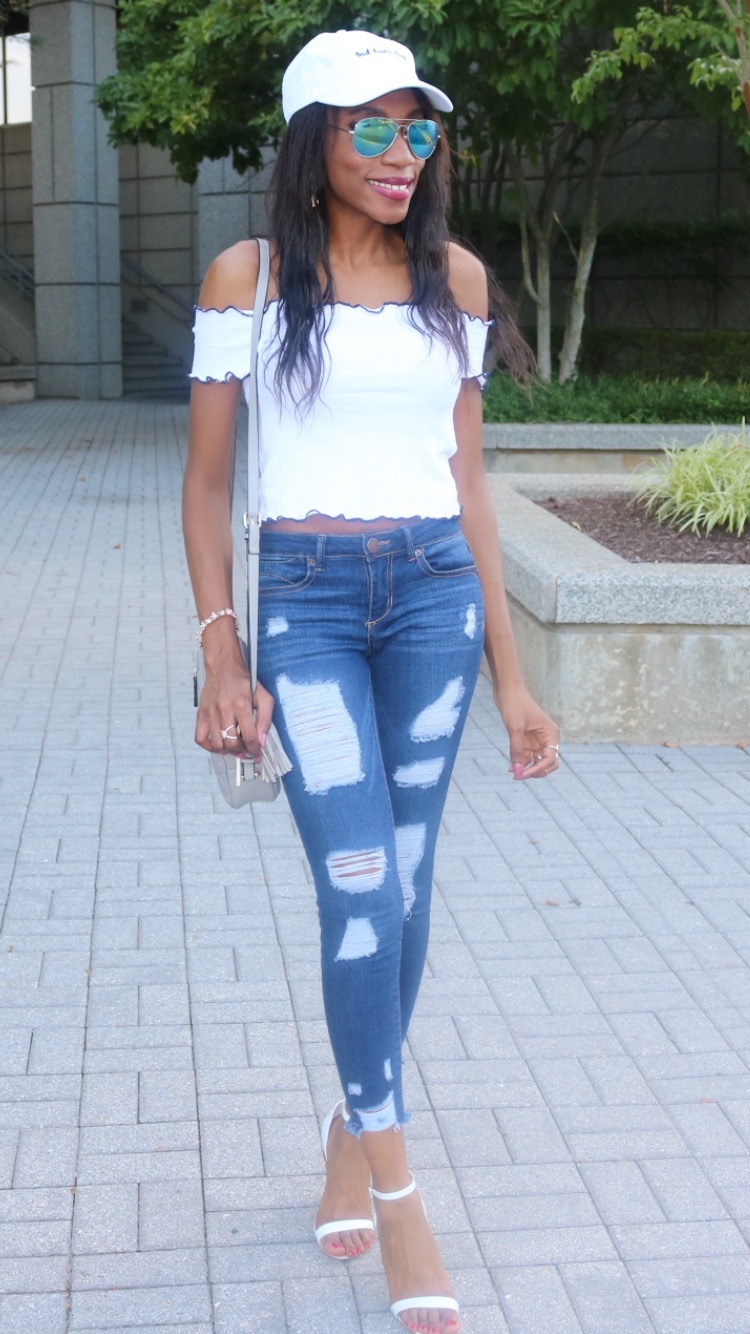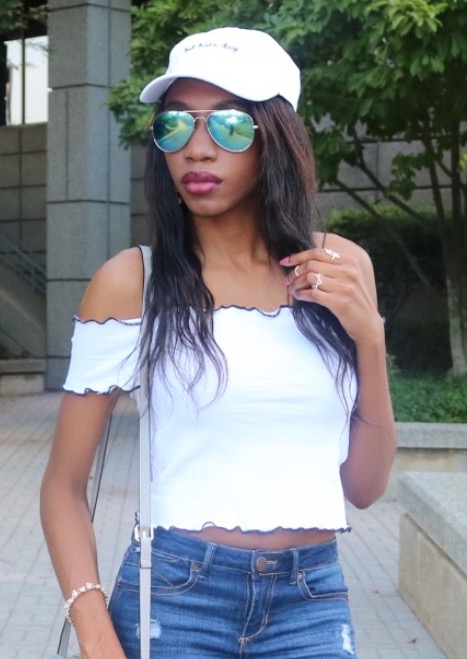 To maintain the theme of white, I chose my destroyed jeans with white accents in them and wore my white ankle strap heels and tan colored purse. My "Bad Hair Day" baseball cap was the perfect accessory for the casual, cute, sporty but feminine look I was going for. I would definitely wear this outfit to a baseball game or another sporting event. Anyway, wishing you all a lovely day and hope you enjoy this post…. XoXo Nia!!!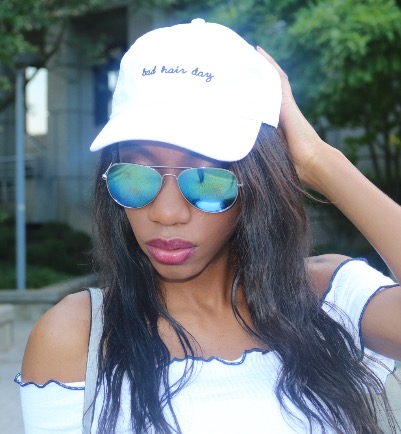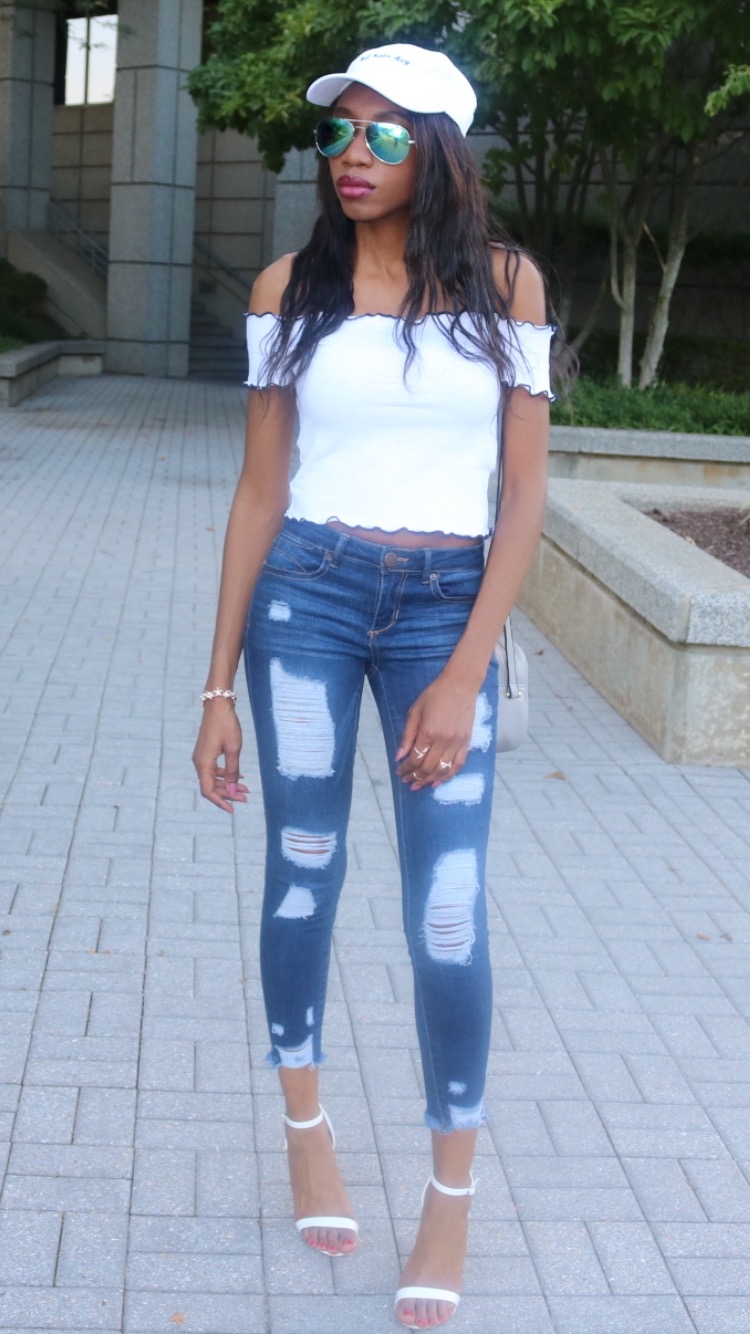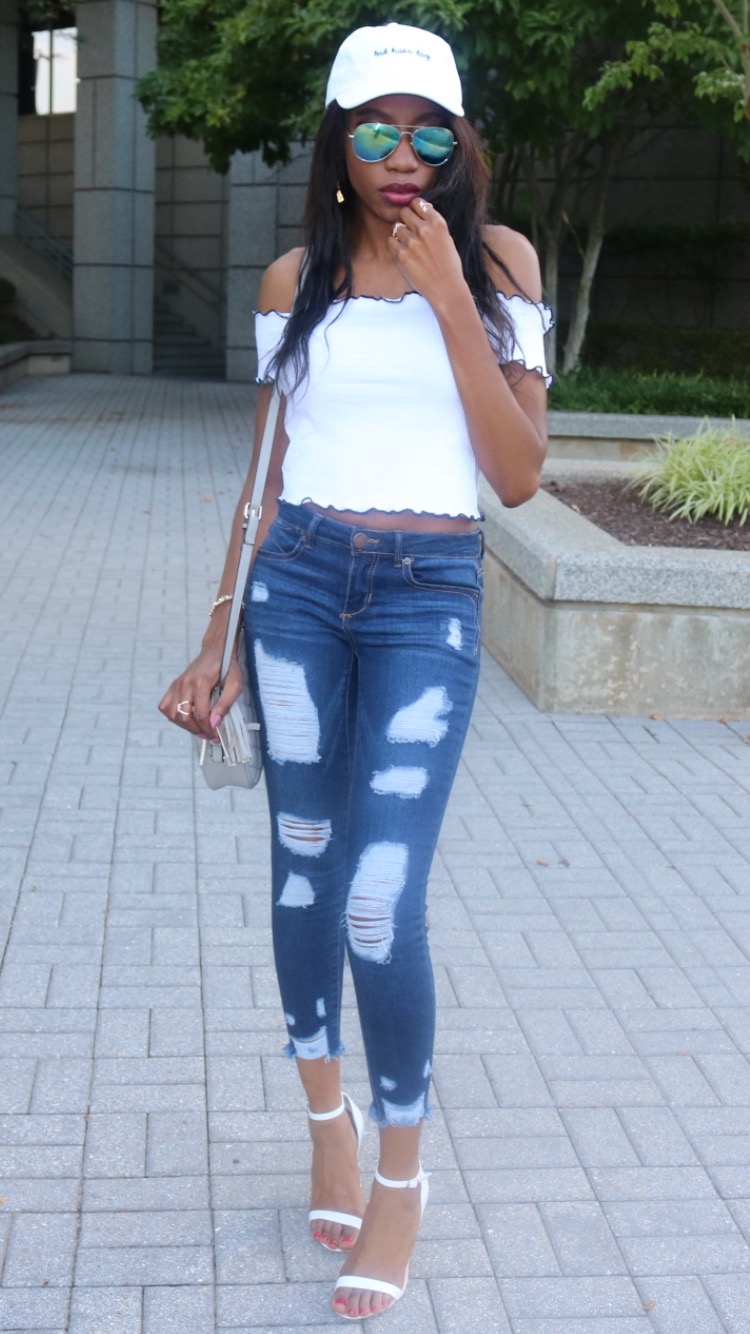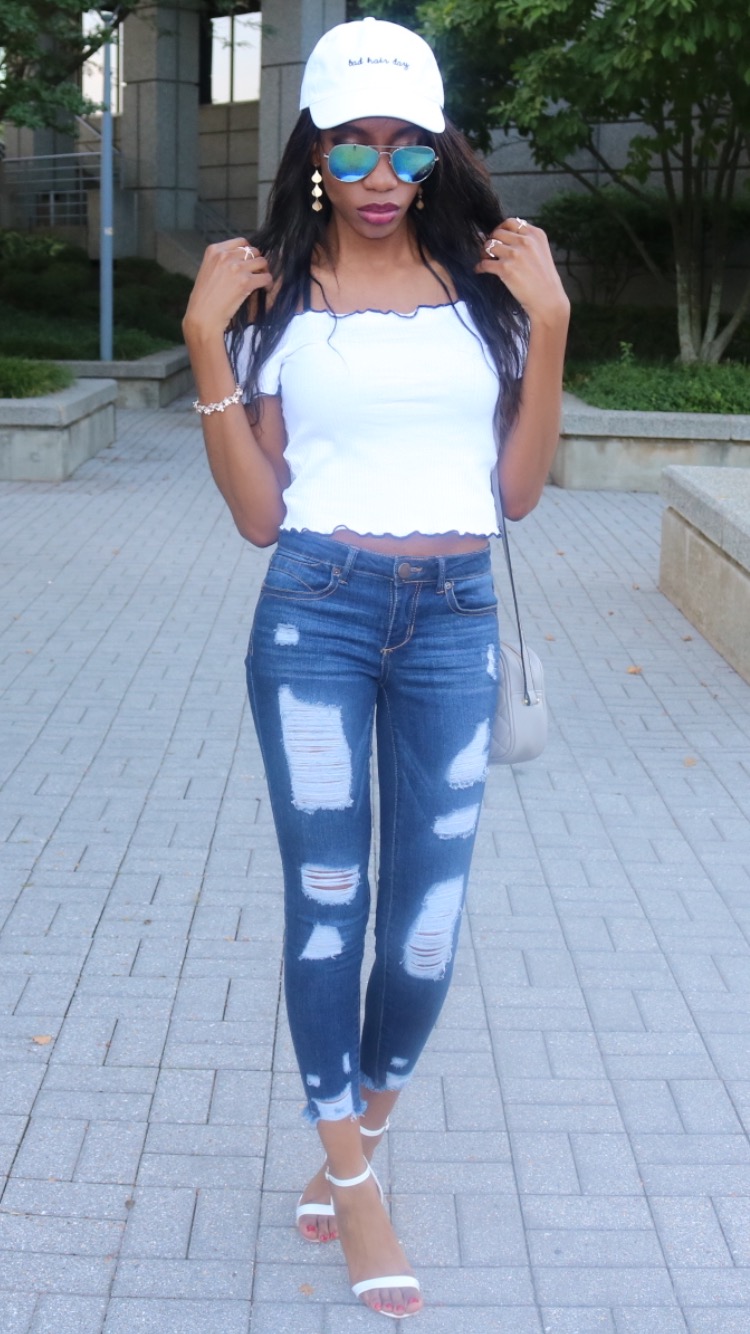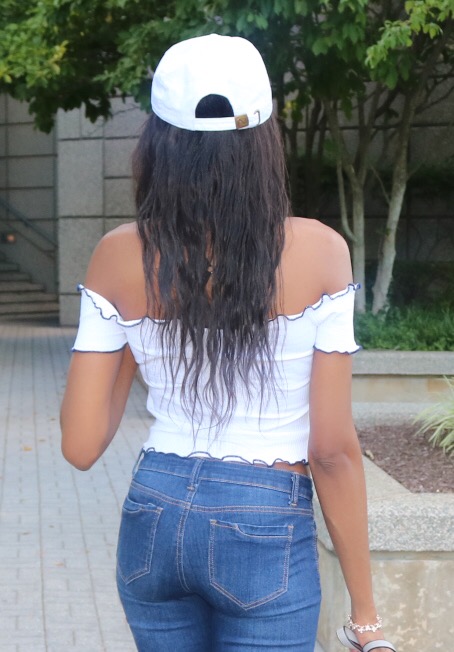 Top: Zara // Jeans: Fashionova // Sunglasses: H&M // Shoes: Necessary Clothing // Purse: DSW // Bracelet & Earrings: Charming Charlie // Rings: Charlotte Russe