This outfit is giving me serious Miami vibes, or maybe, I am just in need of a vacation to Miami or any area with a really nice beach. It must be the bright yellow sunflowers and the peach and blue colored flowers that are making me wish I was somewhere special in this outfit.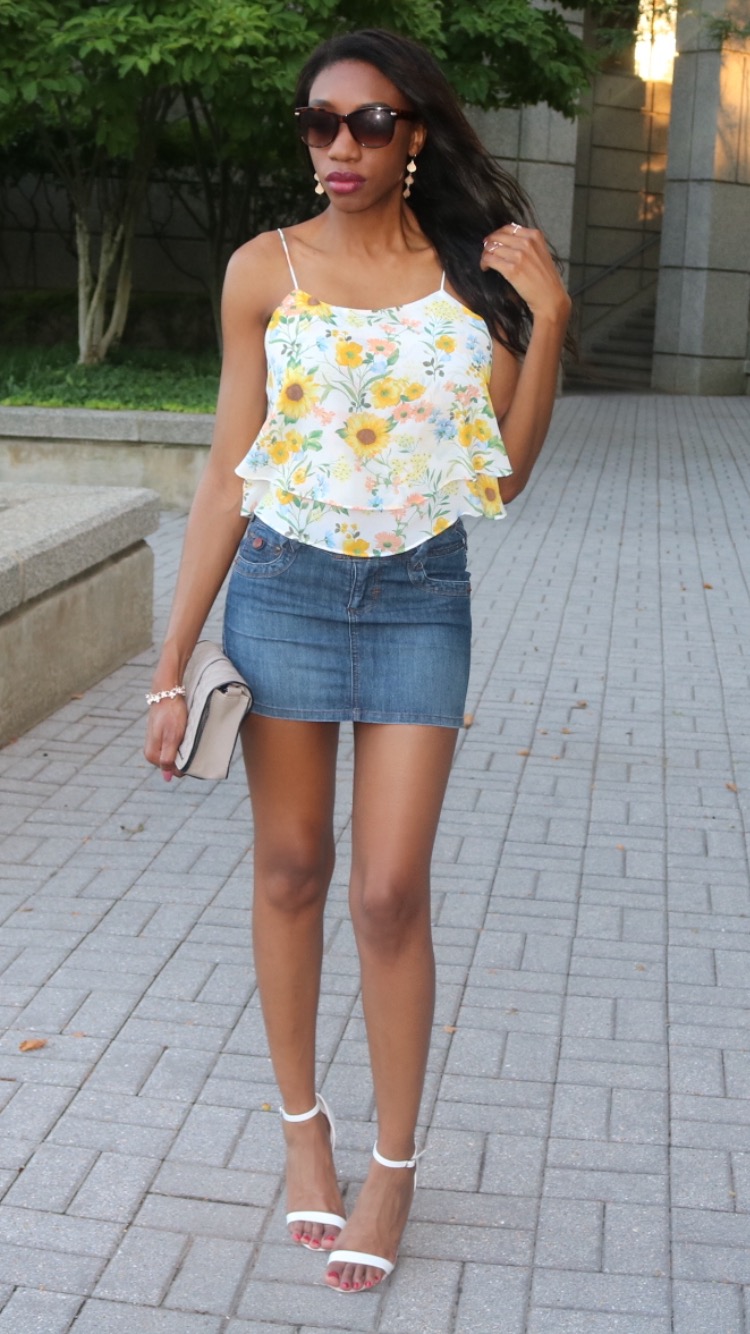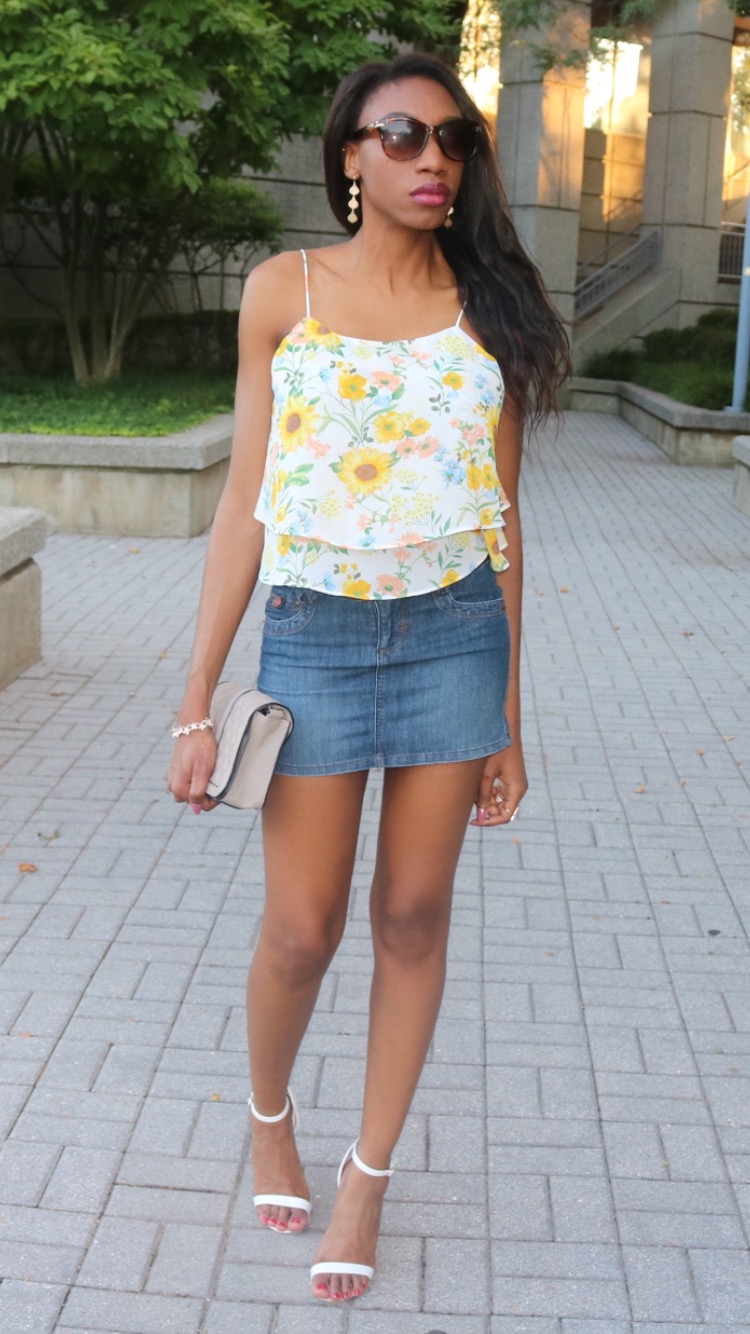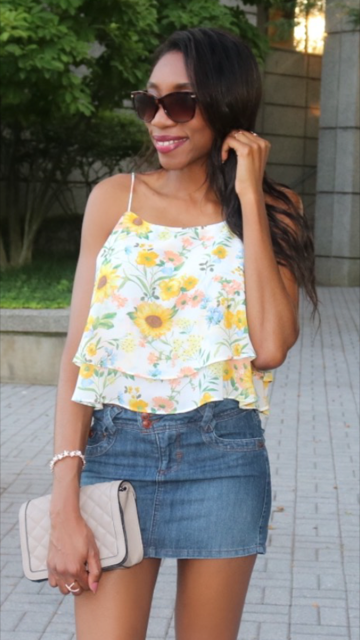 I got my top from forever 21 this past weekend and couldn't wait to create a look with it. Its spaghetti straps and chiffon material are so perfect for summer. I also love the white color of the top, it gives it a fresh, airy feel and it matches so well with my white ankle strap heels.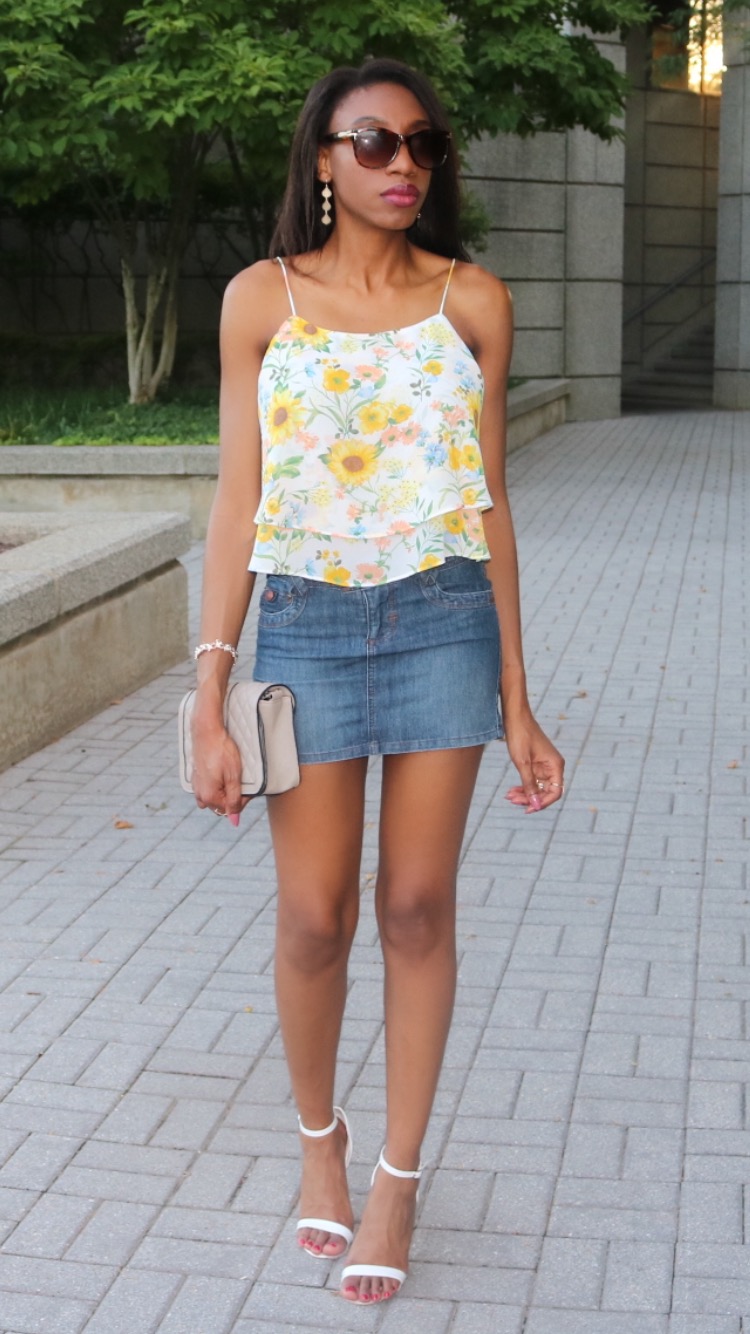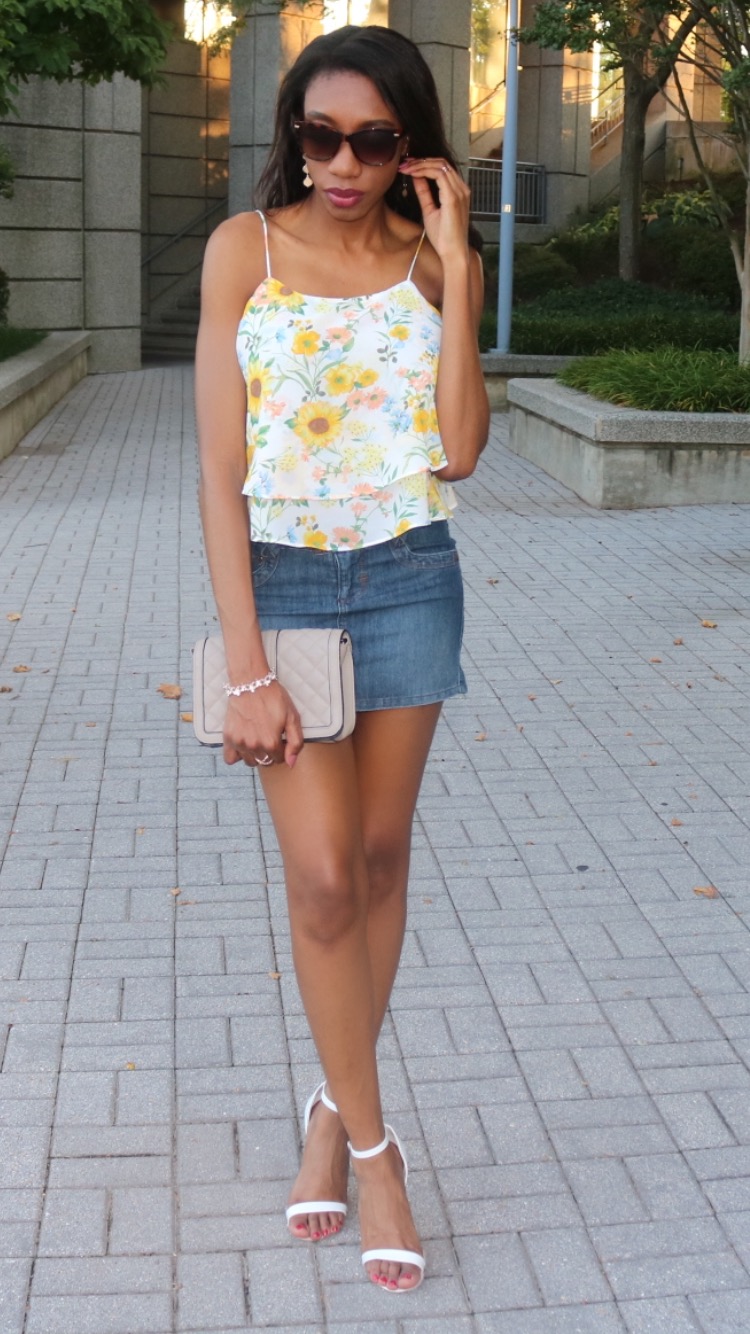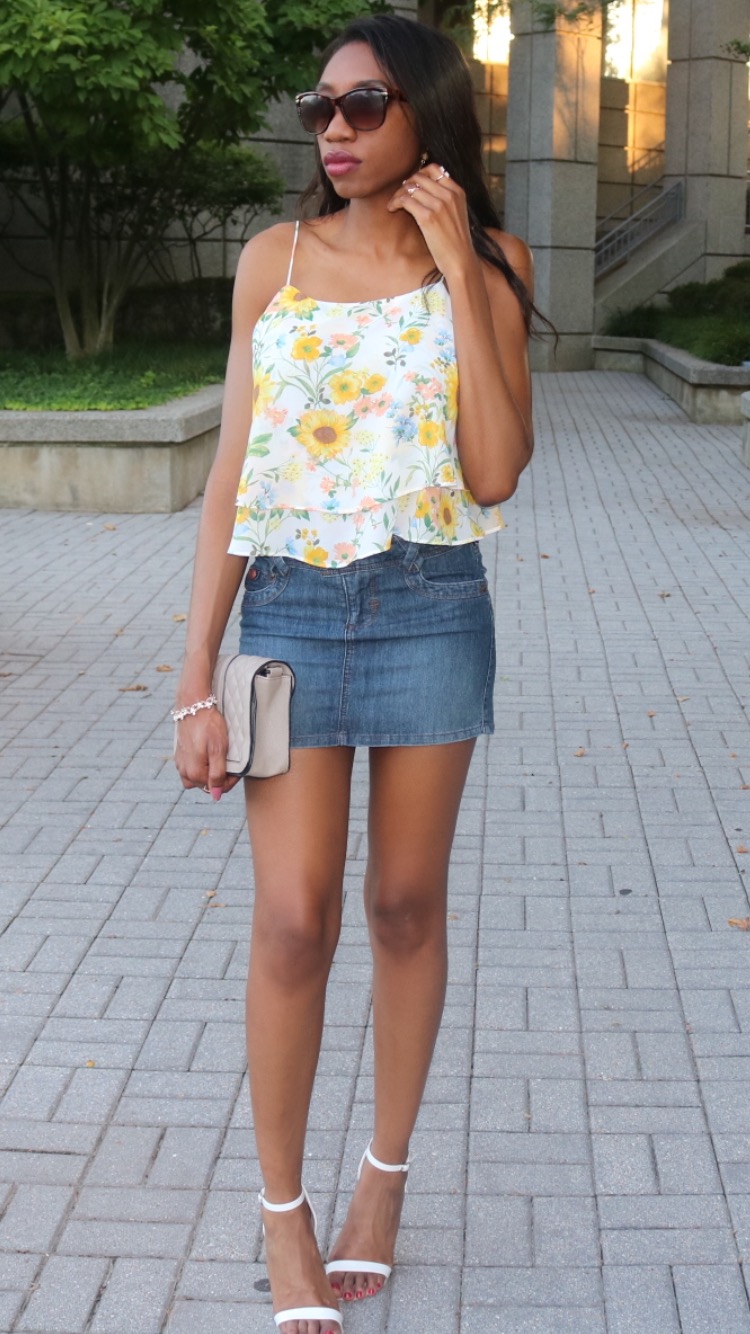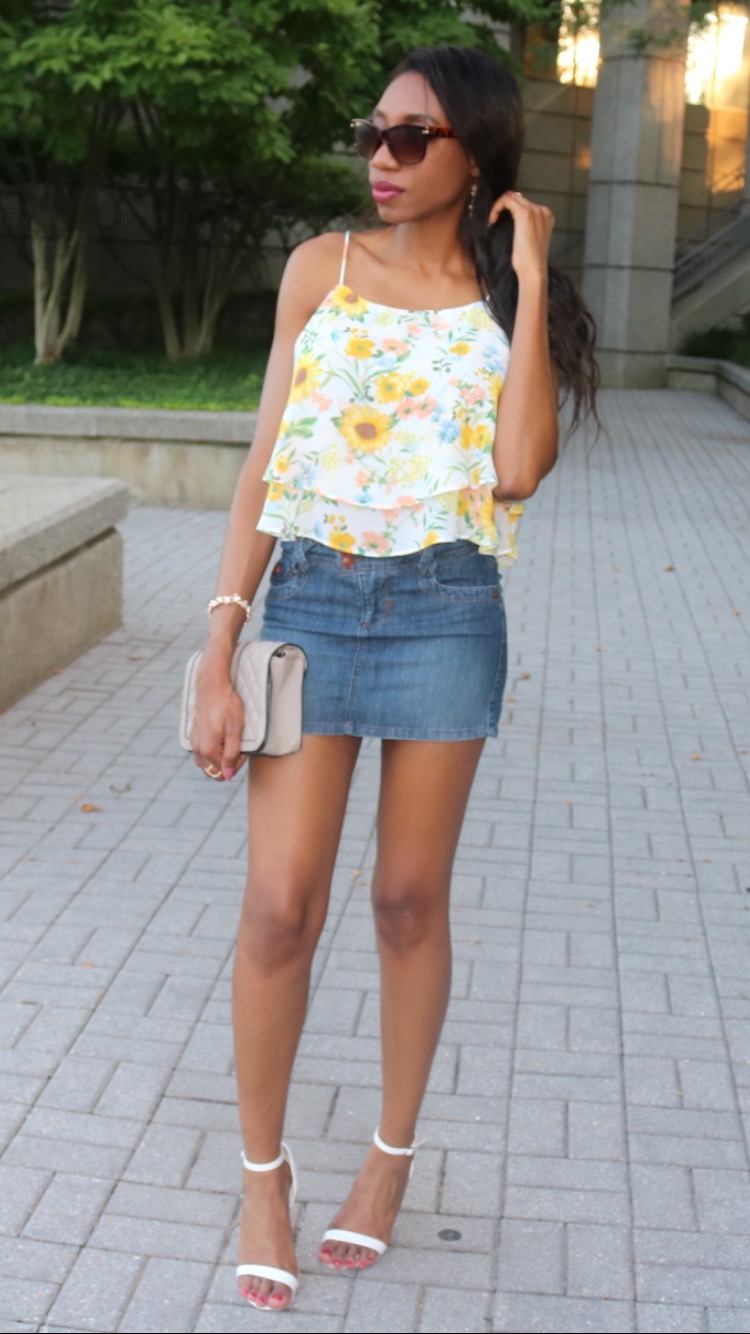 I wore this top with a denim skirt because nothing says summer like skirts do, also, I was getting more of a vacation feeling from the skirt than I was with pants. But trust me, it looks just as good in pants or shorts. Finally, I accessorized with sunglasses, a tan colored purse, gold earrings and a gold flower bracelet. I hope you like this outfit as much as I do… XoXo Nia!!!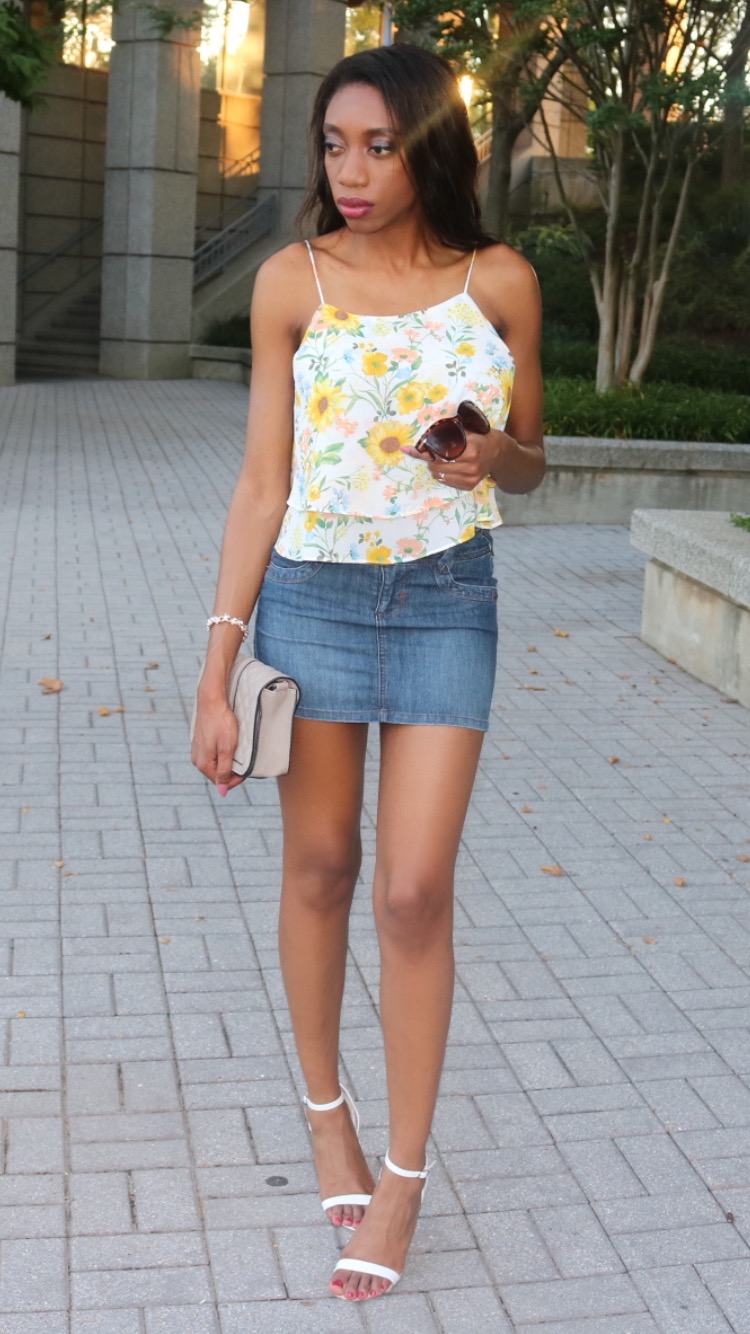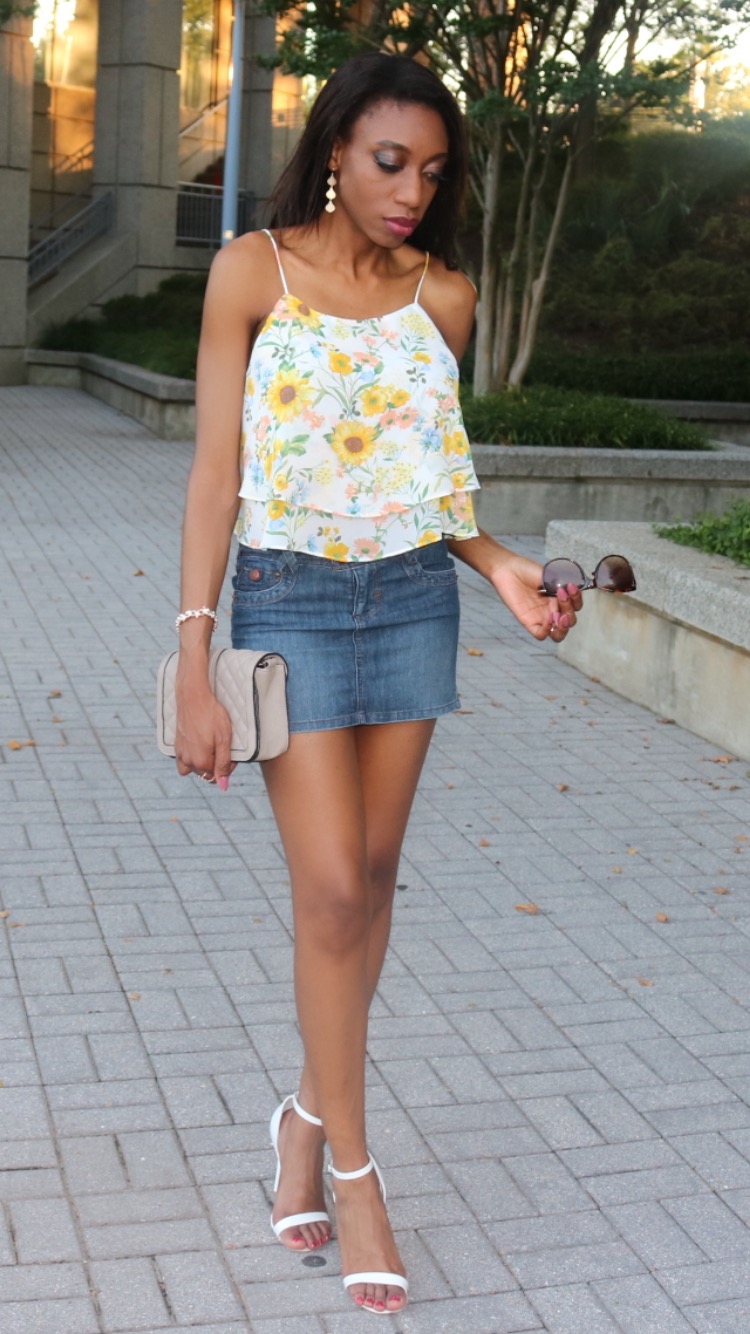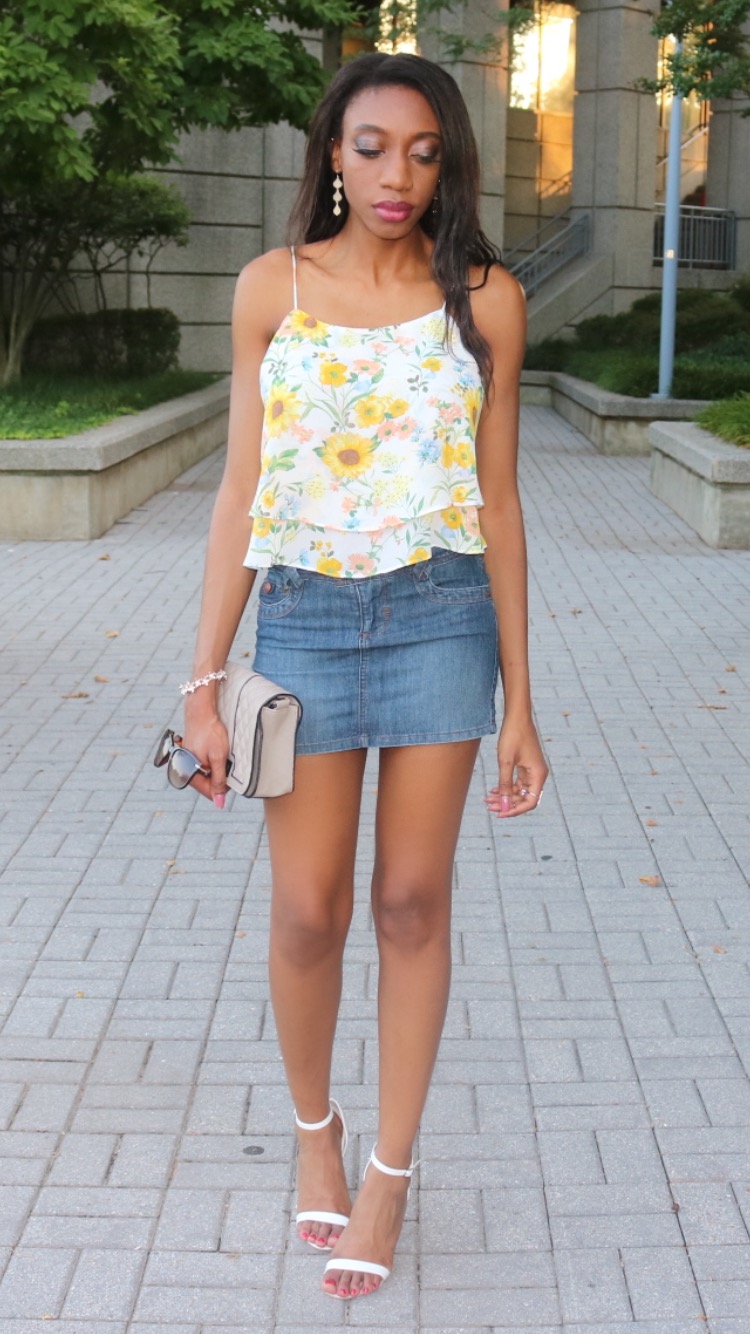 Top: Forever 21 // Skirt (Old): Wetzel // Heels: Necessary Clothing // Bracelet & Earrings: Charming Charlie // Rings: Charlotte Russe