This makeup look is inspired by the winter season and I had lots of fun indulging in silver and white glitter shadows. I LOVE glitter, any excuse to use it, count me in.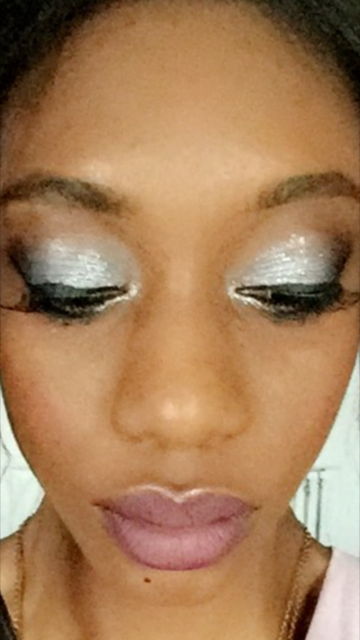 I used Beauty Gems Lots of Dots eyeshadow palette (My Christmas gift 💞). Picture below shows the order and shadow colors used. For glitter, i used the Palladio Crushed Metalic Shadow in Zodiac.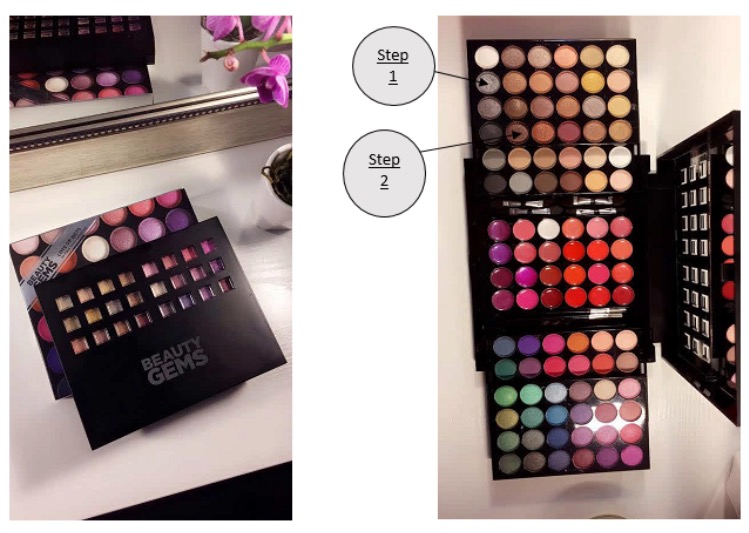 The Nyx Cosmetics Lingerie lipstick was so perfect for the "Snow Queen (wearable in public)" look I was going for. I have always seen mixed (mostly bad) reviews on Lingerie lipsticks and am so glad I decided to try it anyway and have my own experience with it. Soooo worth it!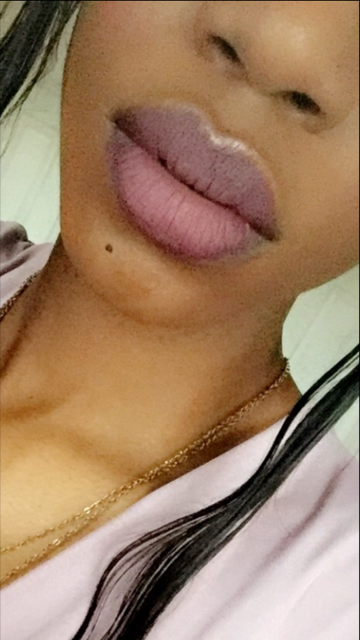 Photo collage of the look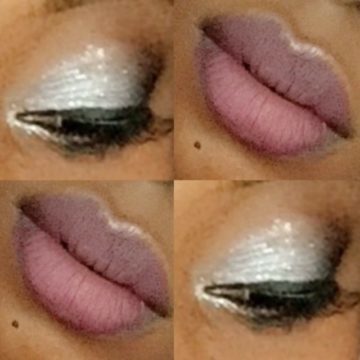 More Pictures & Snapchat Selfies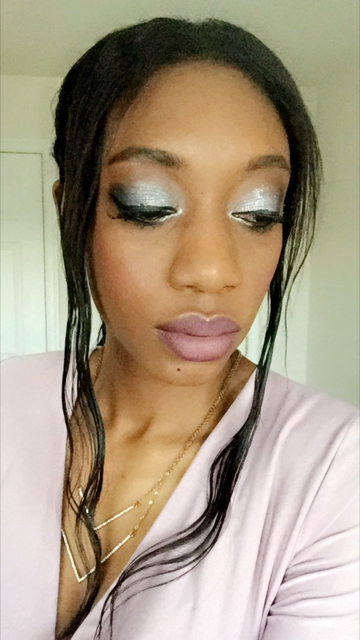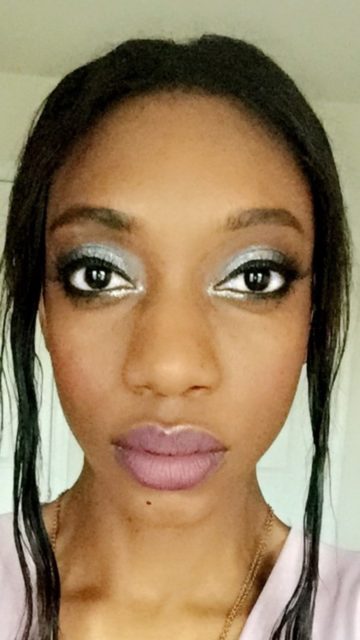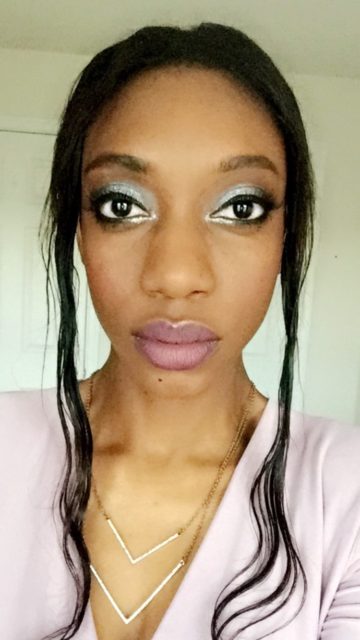 When Snapchat filters campliment and match your makeup and dress😊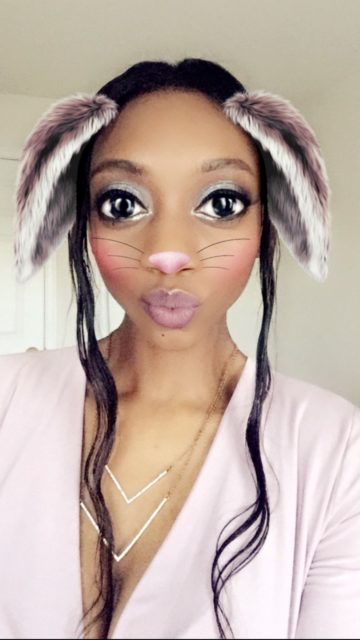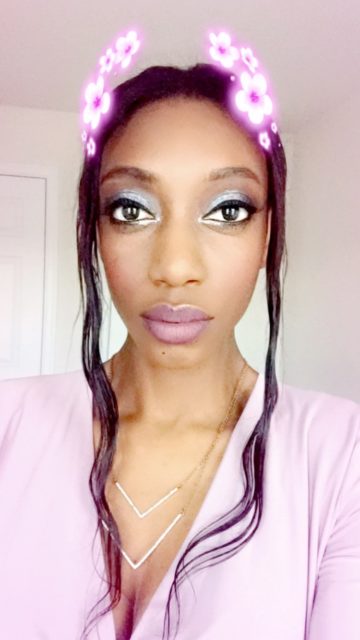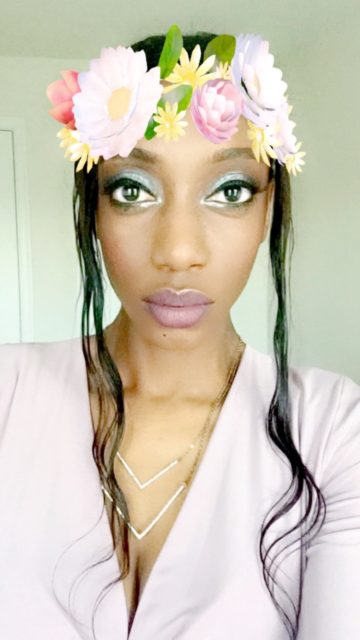 Hope you enjoyed this post….. XoXo Nia!!!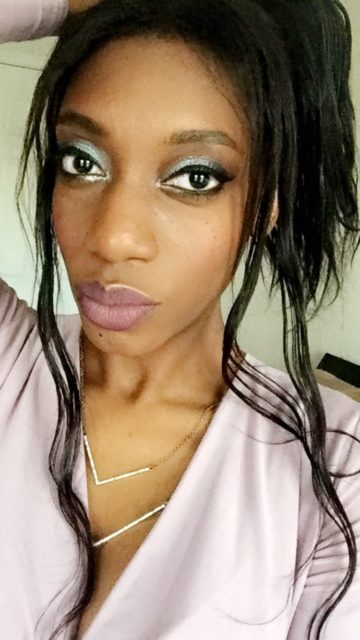 -FACE-
Primer: Smashbox Photo Finish Foundation Primer
Foundation:  Sephora  in Tan #45 
Contour: Sephora Hghlight Lowlight Face Contour Duo 
Highlight: Nyx cosmetics Liquid Illuminator in Gleam and Makeup Revolution Vivid Baked Highlighter in Peach Lights
Bronzer: Makeup Revolution Vivid Baked Bronzer Powder in Ready To Go
Blush: Sephora in  I'm Shocked 
-EYES-
Brows: Nyx Cosmetics Micro Brow Pencil in Espresso and Anastasia  Beverly Hills Brow Powder Duo in Dark Brown Wiz in Dark Brown
Primer: Urban Decay Eyeshadow Primer Potion (Original)
Outer Corner: Urban Decay Cosmetics Shadow Box in Black Out
Crease: Beauty Gems Lots of Dots and Palladio Crushed Metalic Shadow in Zodiac 
Inner Corner: Palladio Crushed Metalic Shadow in Zodiac
Bottom Eye: Palladio shadow in Zodia (inner half) and Urban Decay Black Out (putter half) 
Eyeliner: Nyx Cosmetics Collection Nior Liquid Liner
Lashes: Andrea Lashes in #45
Mascara: Too Faced Better Than Sex
-LIPS-
Nyx Cosmetics Simply Vamp Lipstick in She Devil as liner and Nyx Cosmetics Lingerie Liquid Lipstick in Embellishment