Hi Everyone, I am so excited to share this outfit today because I love how classy it is. I love outfits that show a little but not too much yet are still flirty, cute and sexy at the same time. Now that I am thirty (I am still in denial about it) I am rethinking my closet and maturing it up a little bit more. This outfit is a great start and I love how it turned out.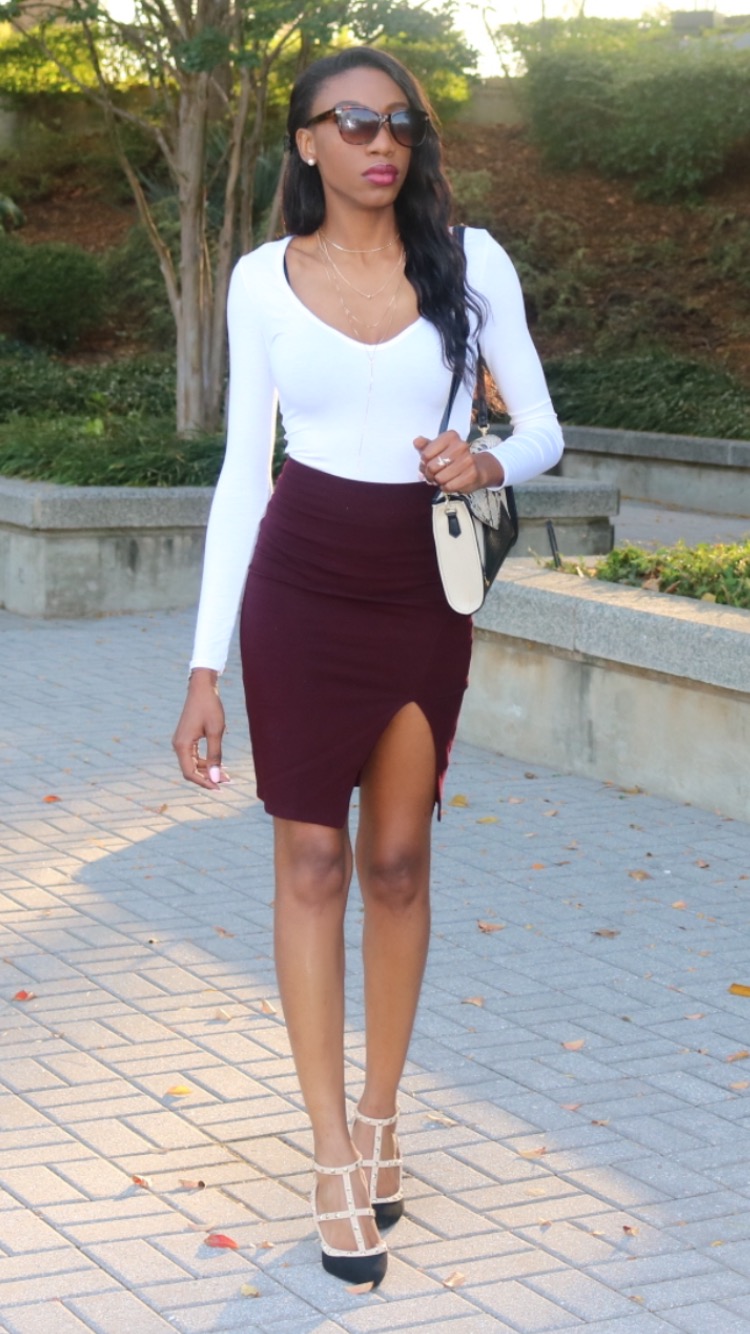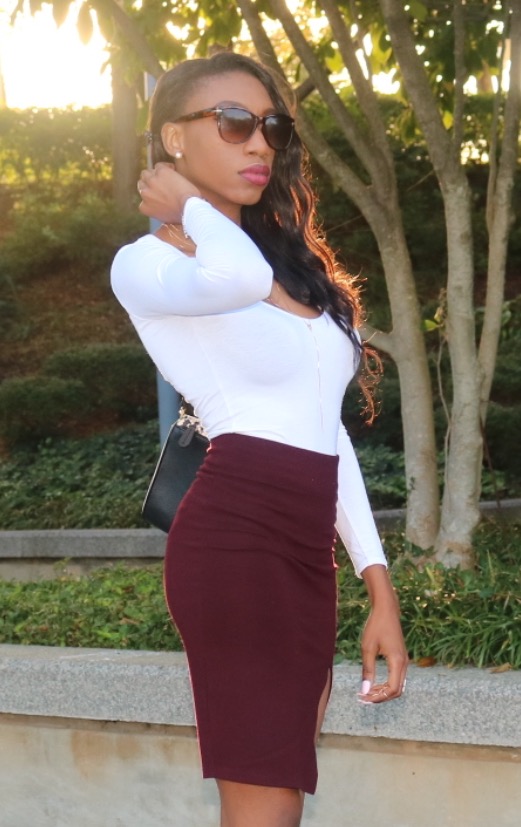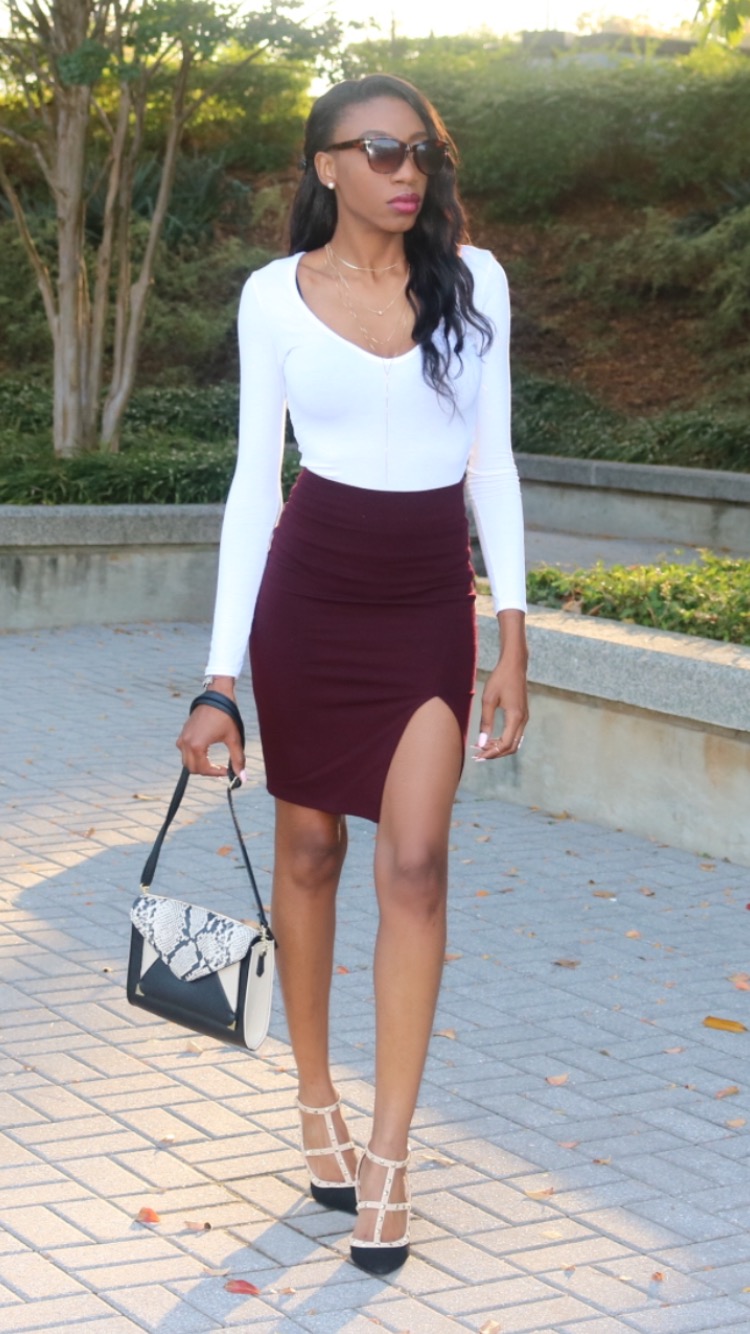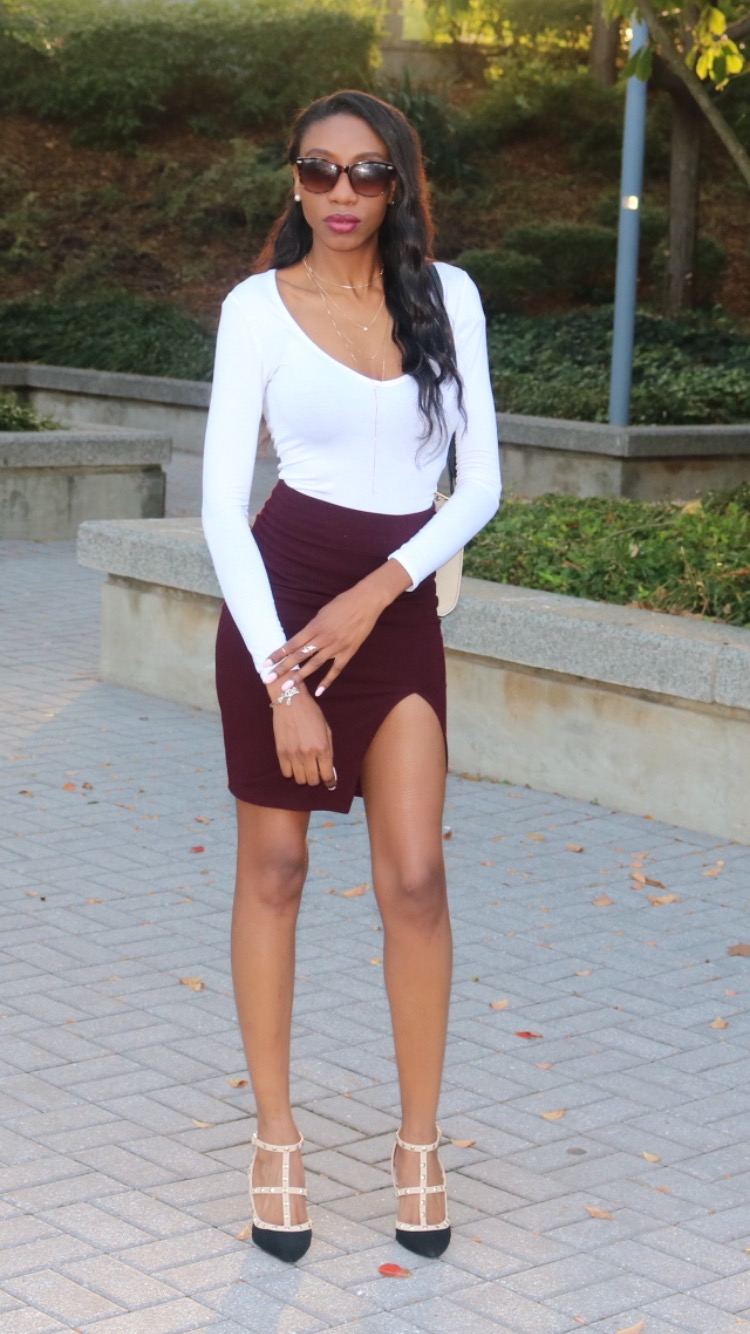 This summer, I fell in love with bodysuits. They are so comfortable, easy to wear and I don't have to worry about them untucking out of my pants or skirts. I finally got my hands on a white one, and not only am I in love with the color, but the fact that it is long sleeved makes it a great item for your fall closet.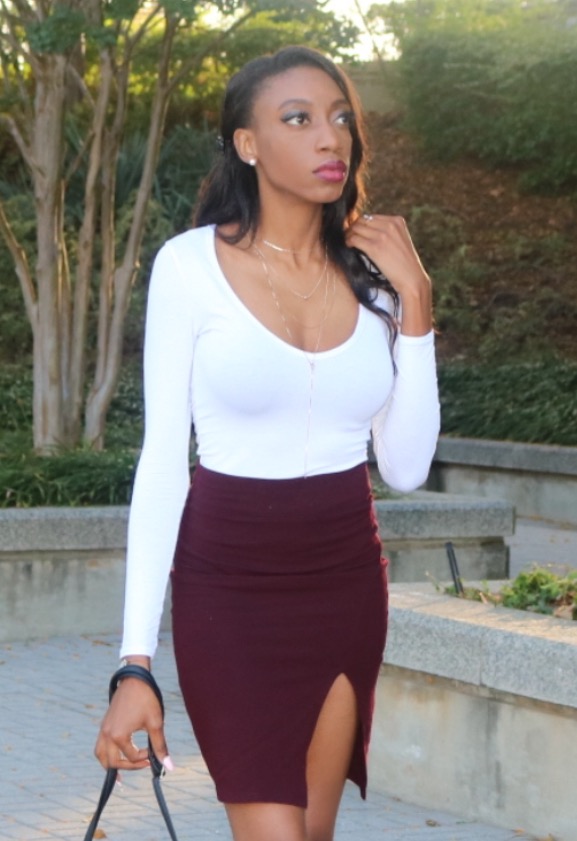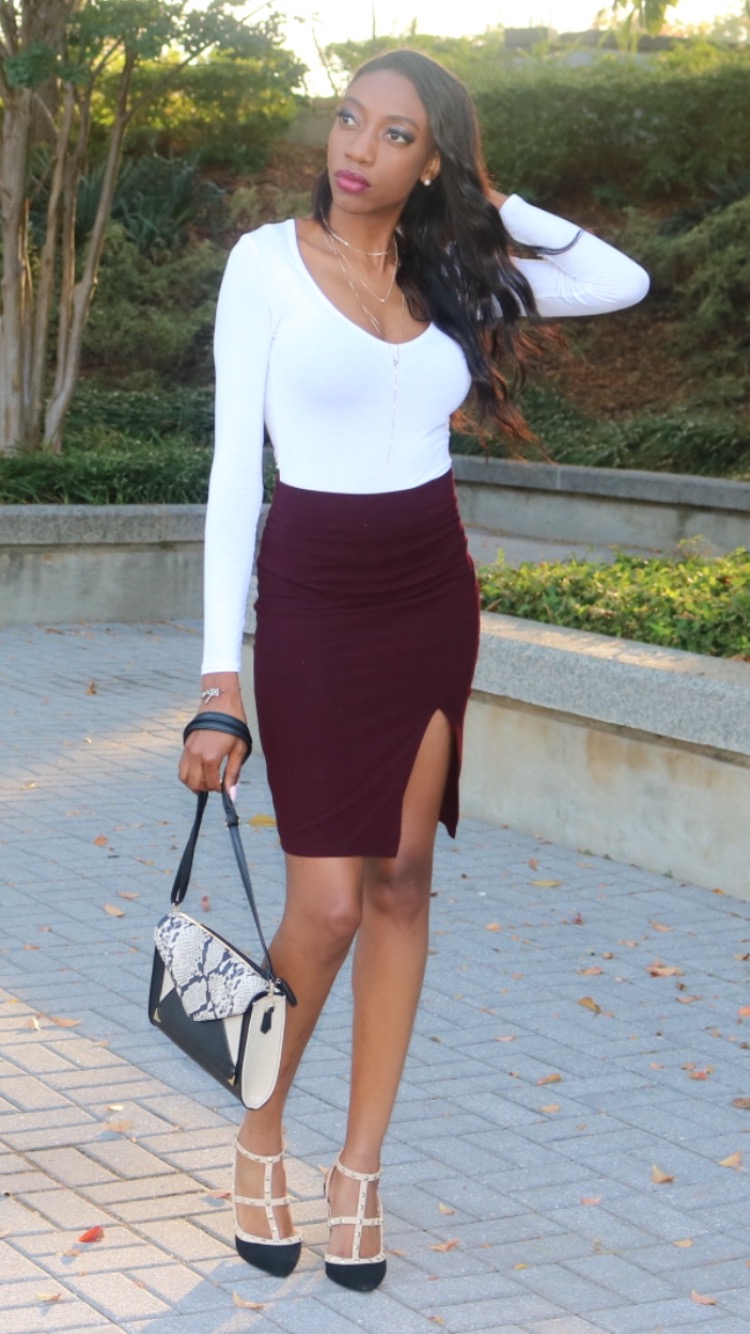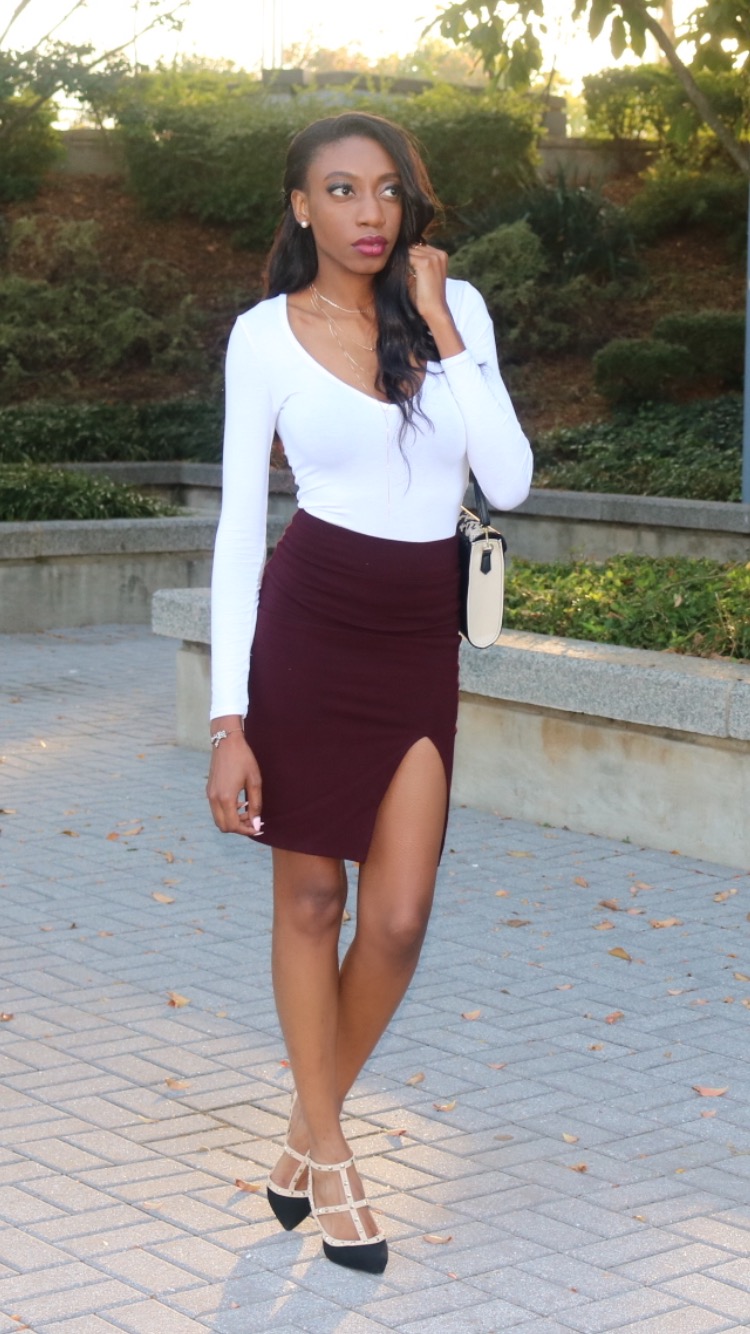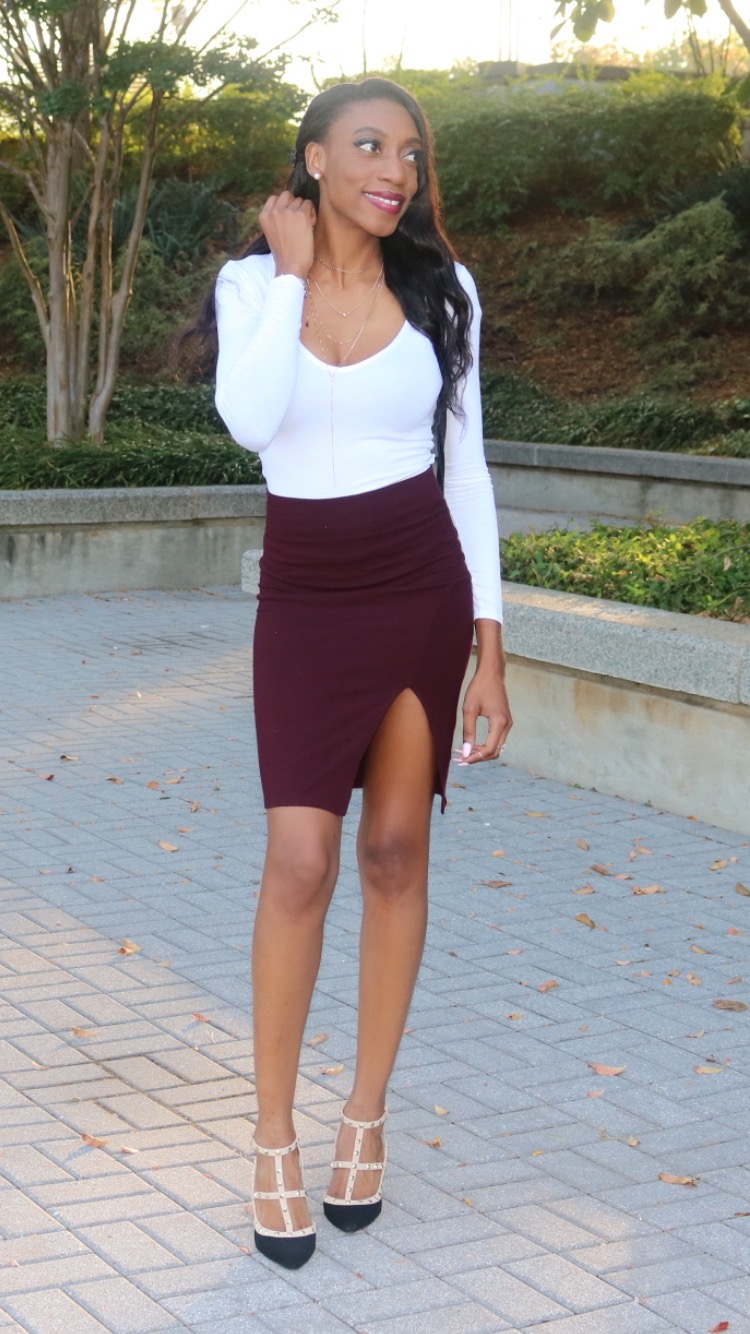 I got my skirt from Forever 21, and that front split is everything to me. I love that the split is not too high and adds to the sexy yet classy and mature elements of the outfit. My studded heels add character to the outfit, while my snake skin purse adds color and texture. I accessorized with a gold stacked necklace, gold stud earrings and sunglasses.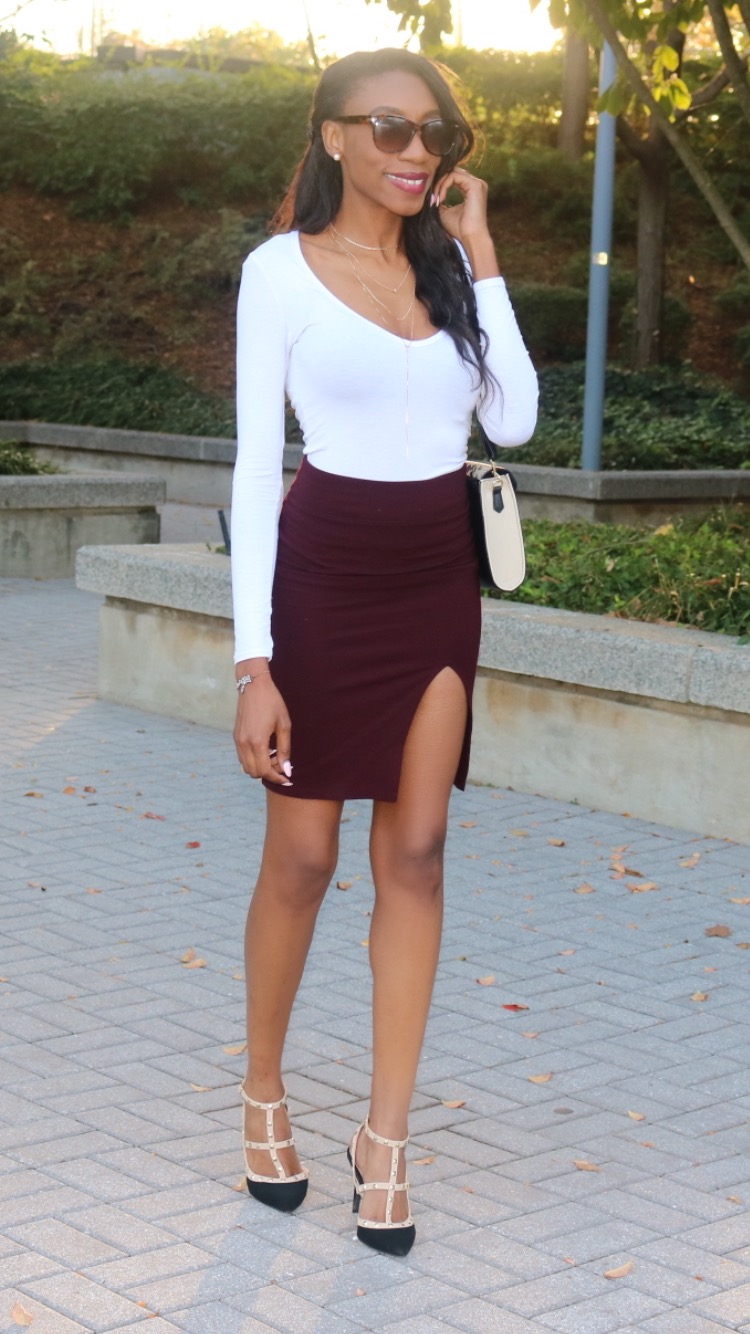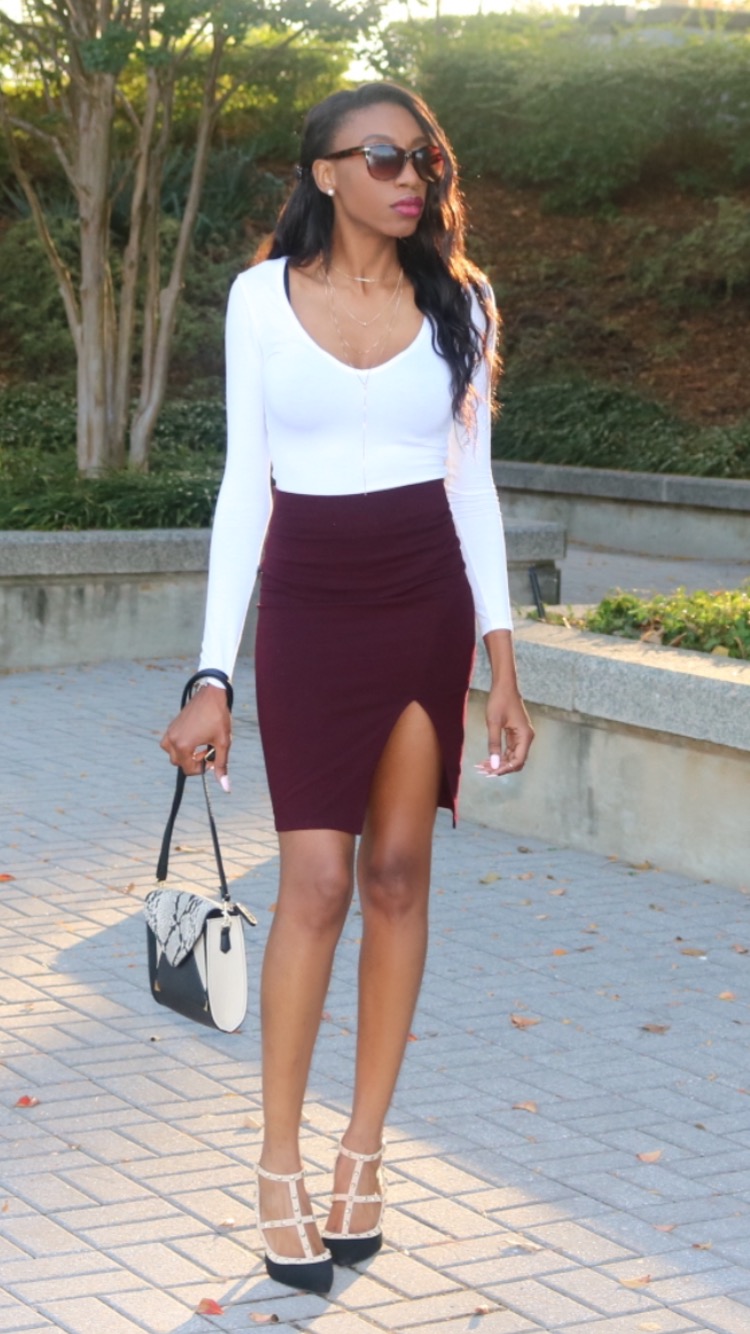 Hope you like this look and Happy Friday!…. XoXo Nia!!!
Bodysuit: Boohoo // Skirt & Necklace: Forever21 // Heels: Go Jane // Earrings & bracelets: Charming Charlie // Bag: Kohl's