Finally the weekend! With the weather being so beautiful lately, it is hard being indoors working. I cannot express how much I look forward to the weekend and just being able to enjoy the day and do what I want. That is exactly what I did a few weekends ago. I treated my self to Taro Tea deliciousness and one word, Yum! 😋 I have taken every opportunity to enjoy the outdoors, at least before it gets too hot and I'll be running indoors instead to cool off.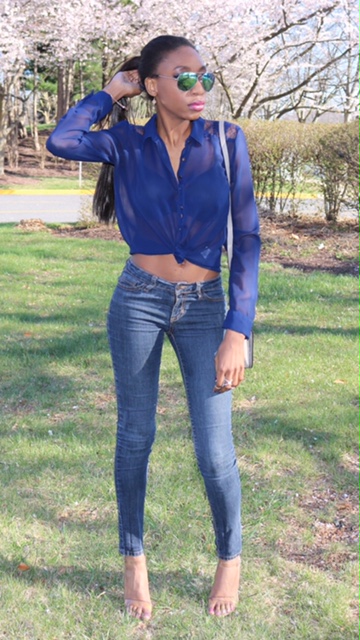 This outfit turned out better than I envisioned it. I wanted a completely navy outfit paired with a complimenting bright color. My favorite green sunglasses were the perfect accessory as every green piece of jewelery I own did not match well with the navy shades of the denim and the top.
I opted for my chunky clear heels because they are the perfect nude shoe. I am so happy I got these clear shoes. They will go with almost every outfit without disrupting the intended color scheme.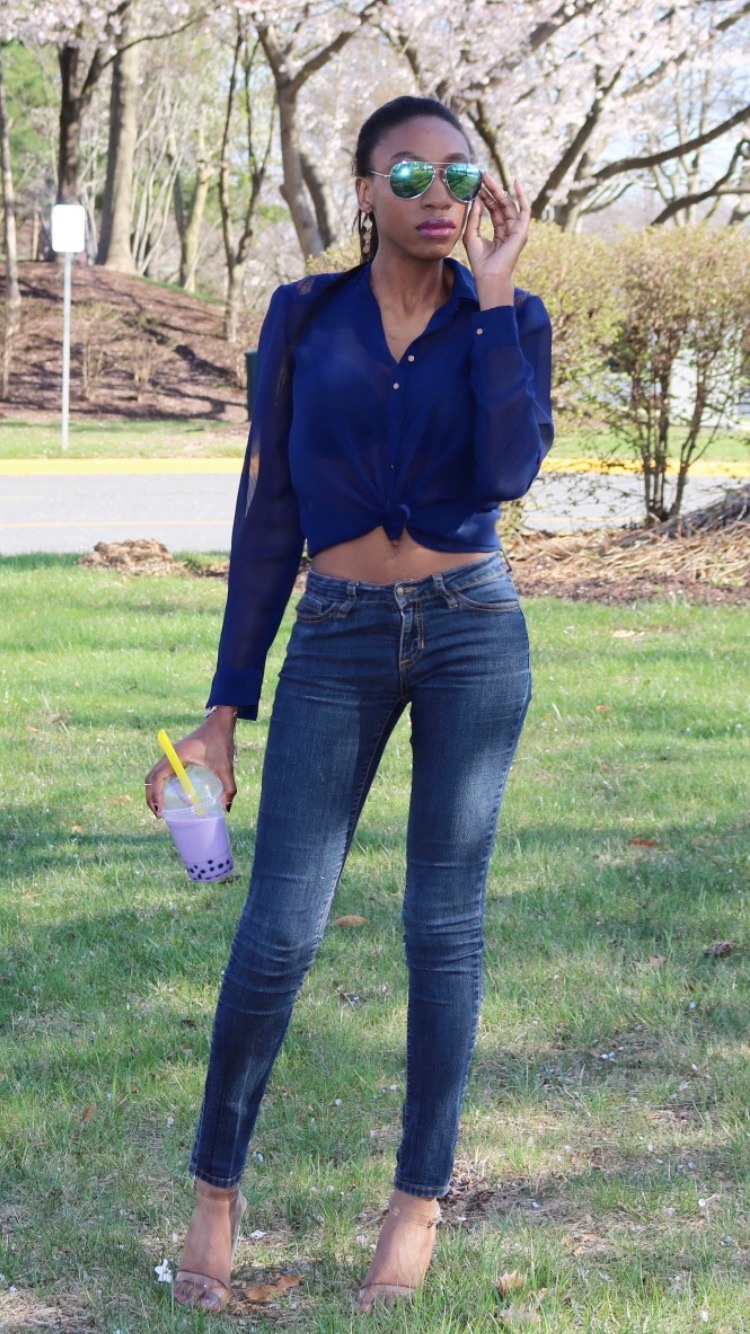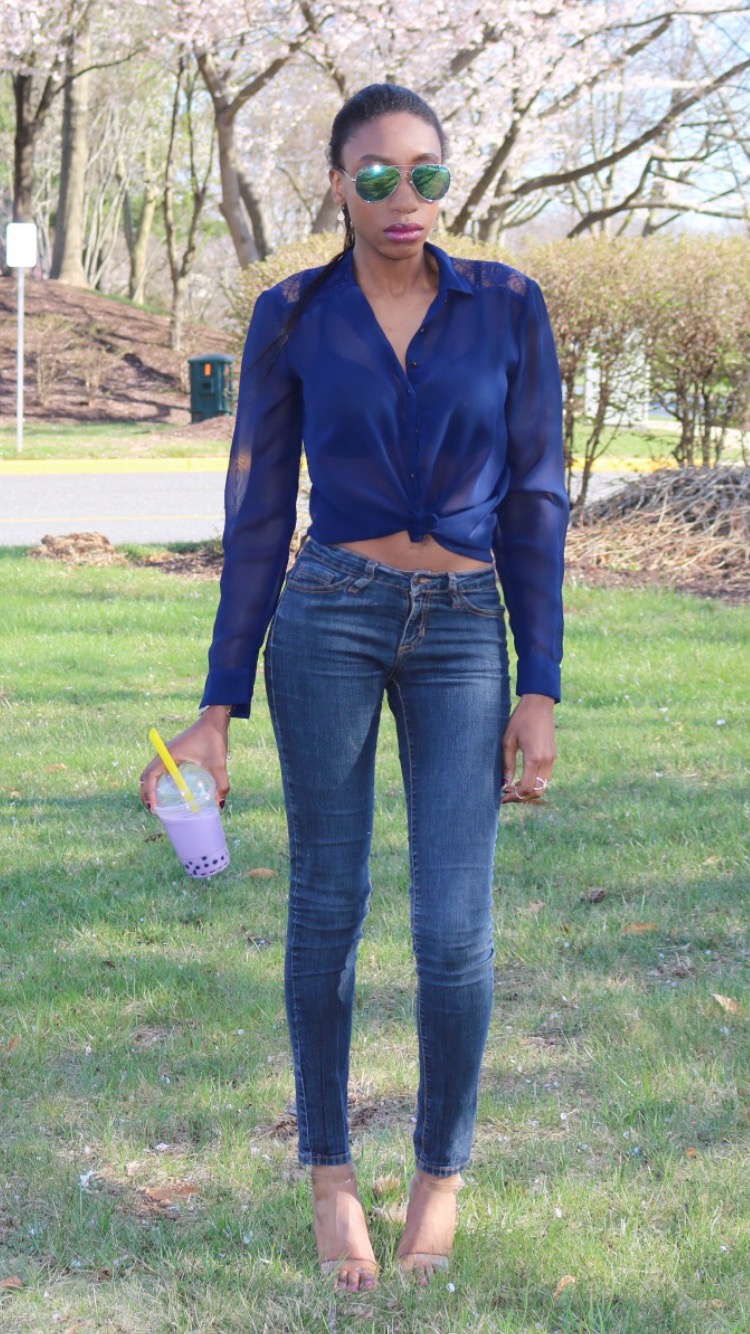 I say it a lot, but having a bright color against dark clothing is my favorite go to clothing combination. The bright color tends to have an extra pop and makes a dark outfit standout. Hope you enjoyed this post ….XoXo Nia!!!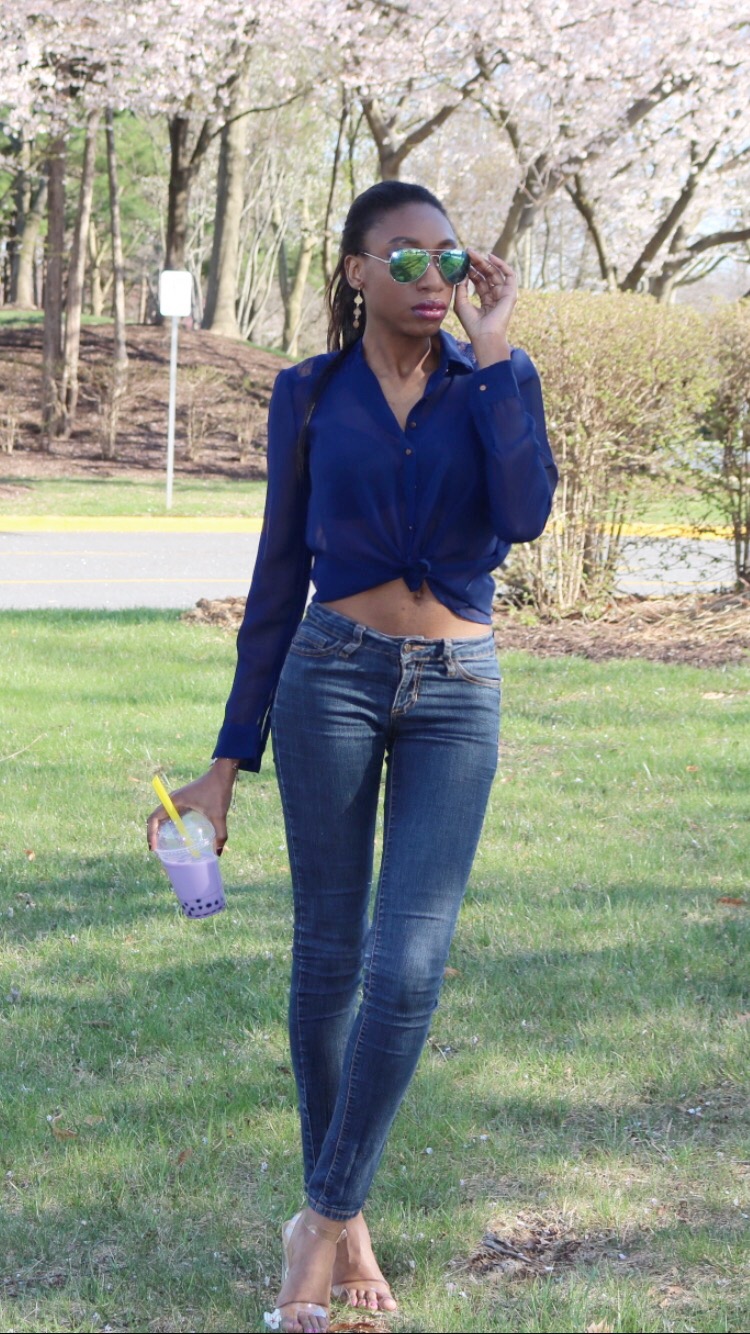 Blouse: Charlotte Russe // Jeans: Ross//  Sunglasses: Target // Bag:  DSW // Shoes: Go Jane