Happy November! A new month comes with new opportunities so I am wishing you all a blessed month. Anyway, today I am sharing this burgundy skirt outfit. I must have a thing for burgundy, because I own so much of that color and honestly, I couldn't wait for fall so I can begin wearing it again.
My skirt is from Forever 21 and although it may look like a plan skirt, the shorter cut on the sides of it, are what give this skirt character. Its material is so stretchy which makes it easy and comfortable to wear.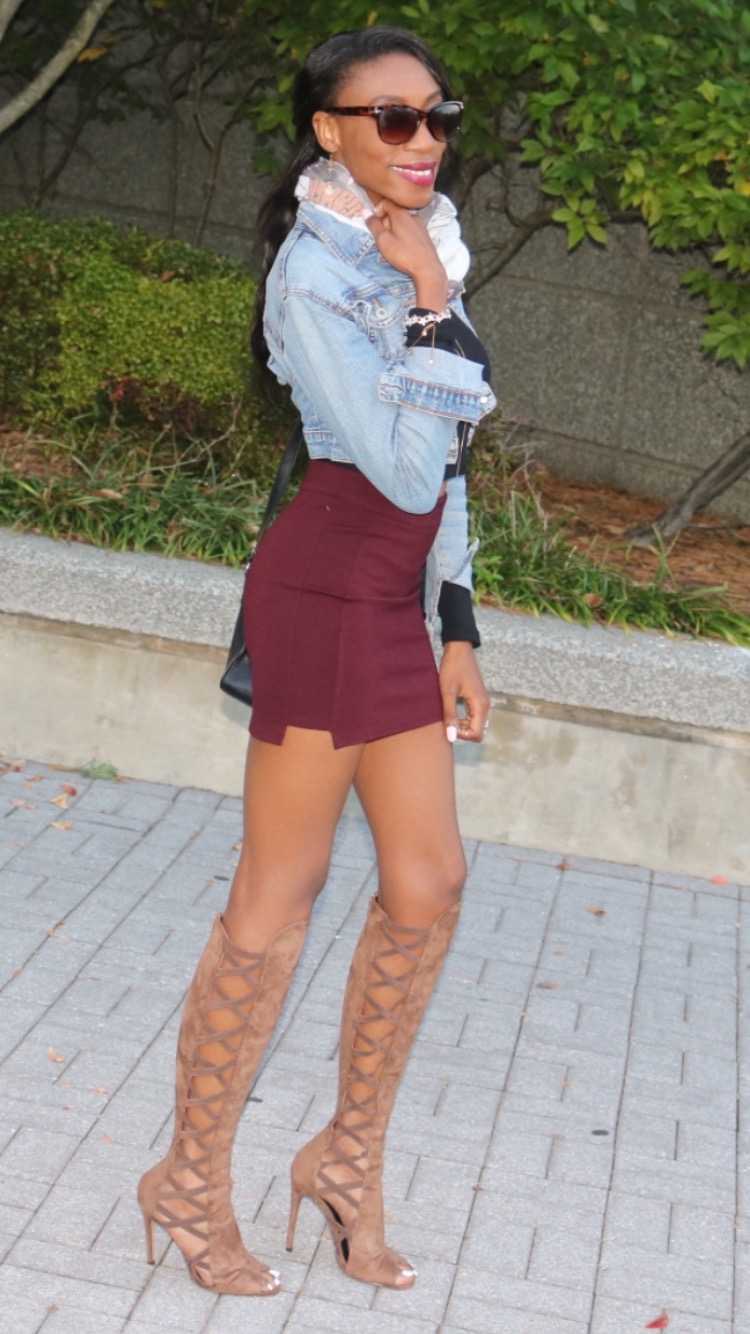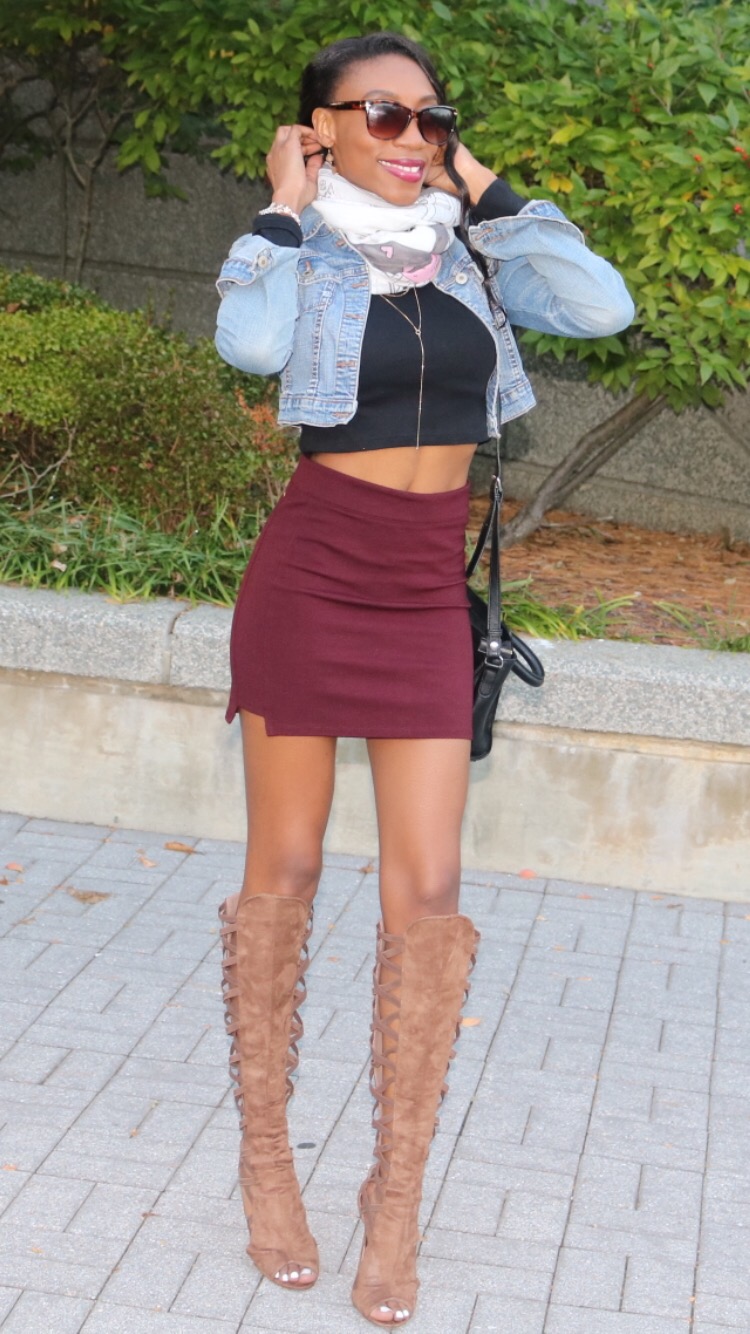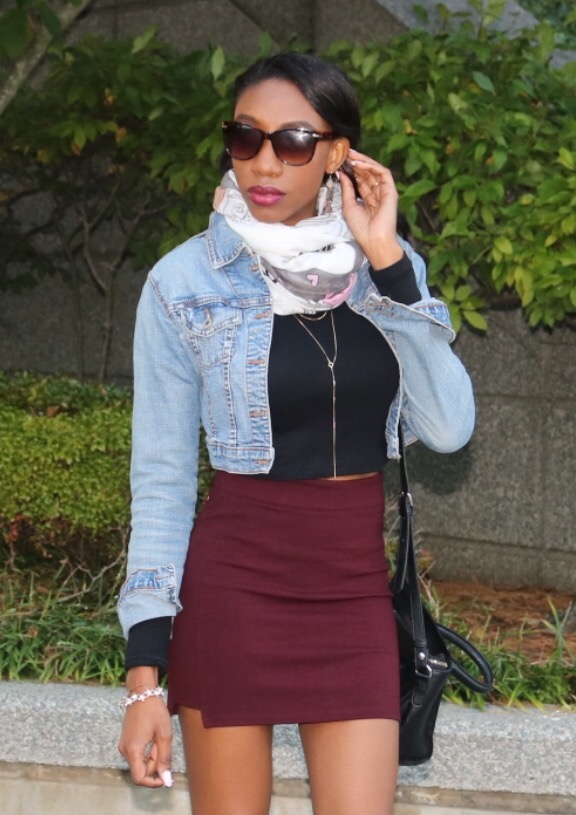 I decided to change up the look from my previous post (click here) and paired burgundy with black. I also switched up the body suit for a crop top which I got from Forever 21 as well. I then added a little color to the outfit by adding a white scarf and for extra warmth, I added my denim jacket and wore knee high boots.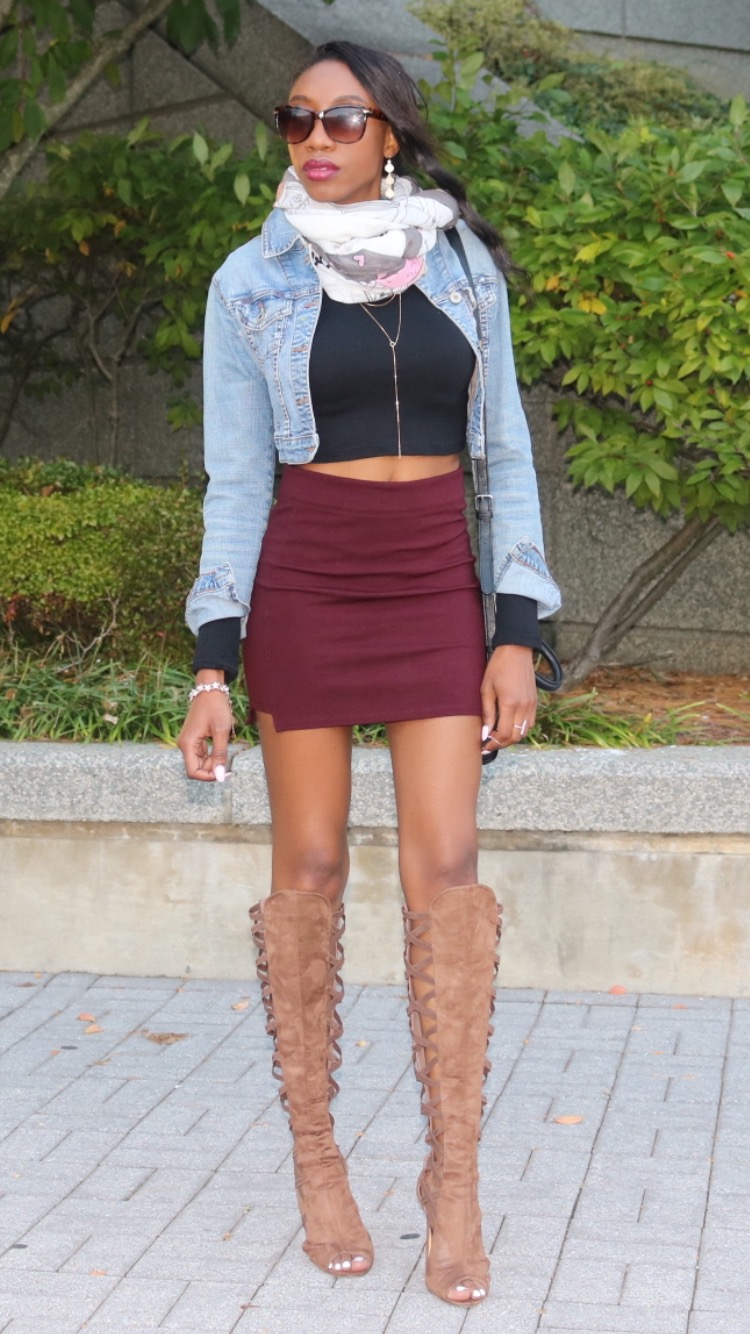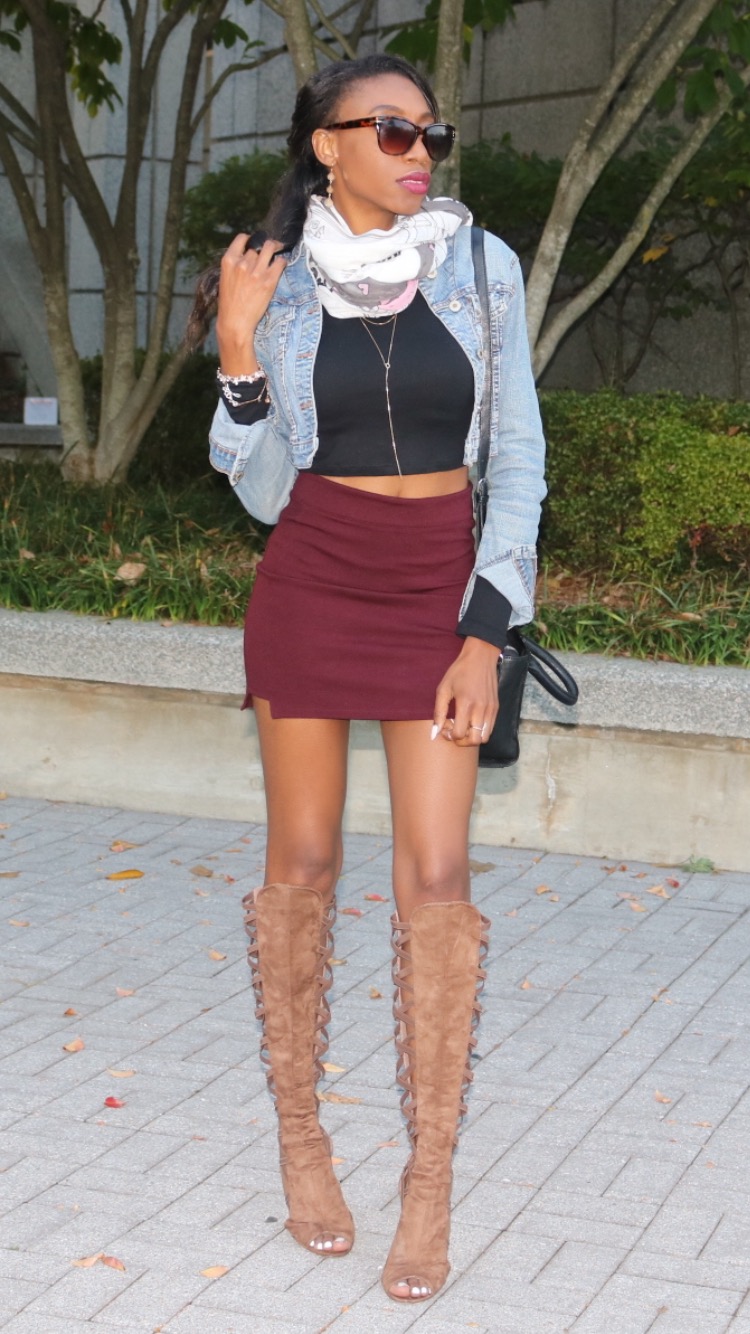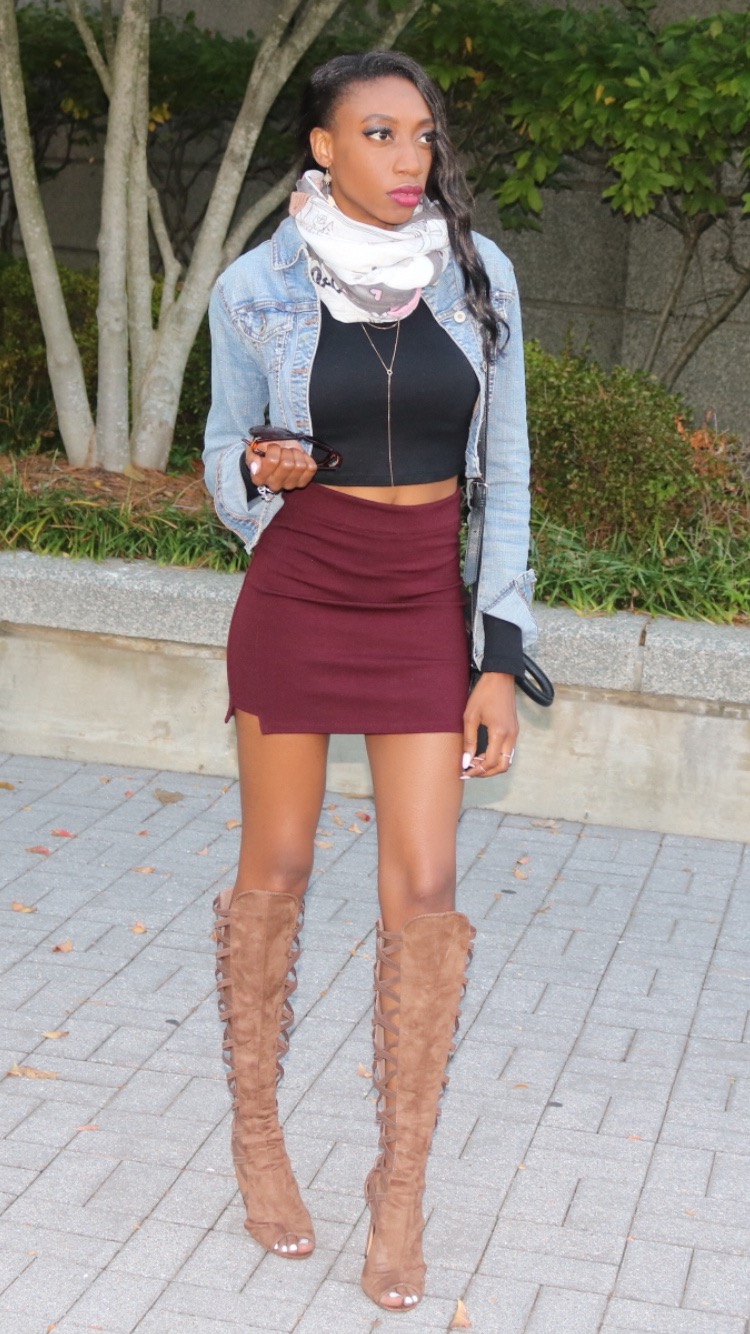 As always, I kept my accessories to the minimum and wore all gold jewelry, sunglasses and a black bag. I like how this casual, cute outfit turned out and I hope you did too.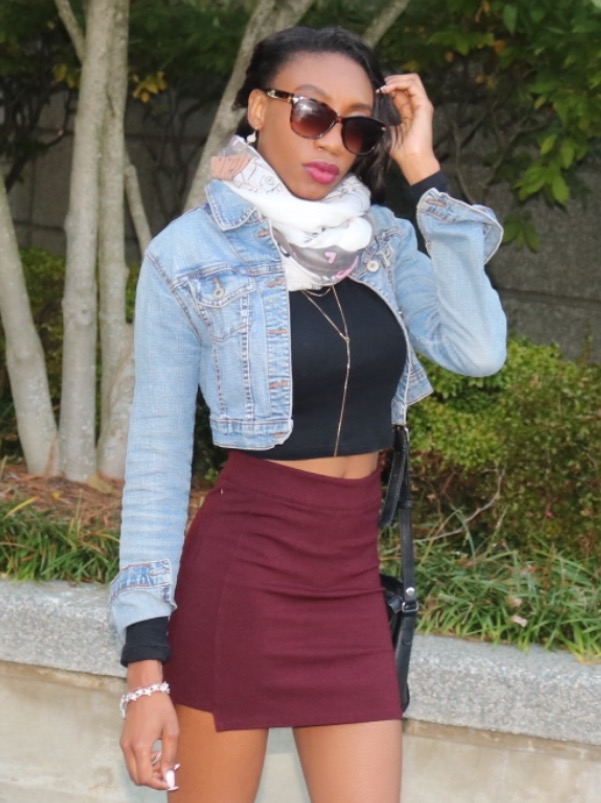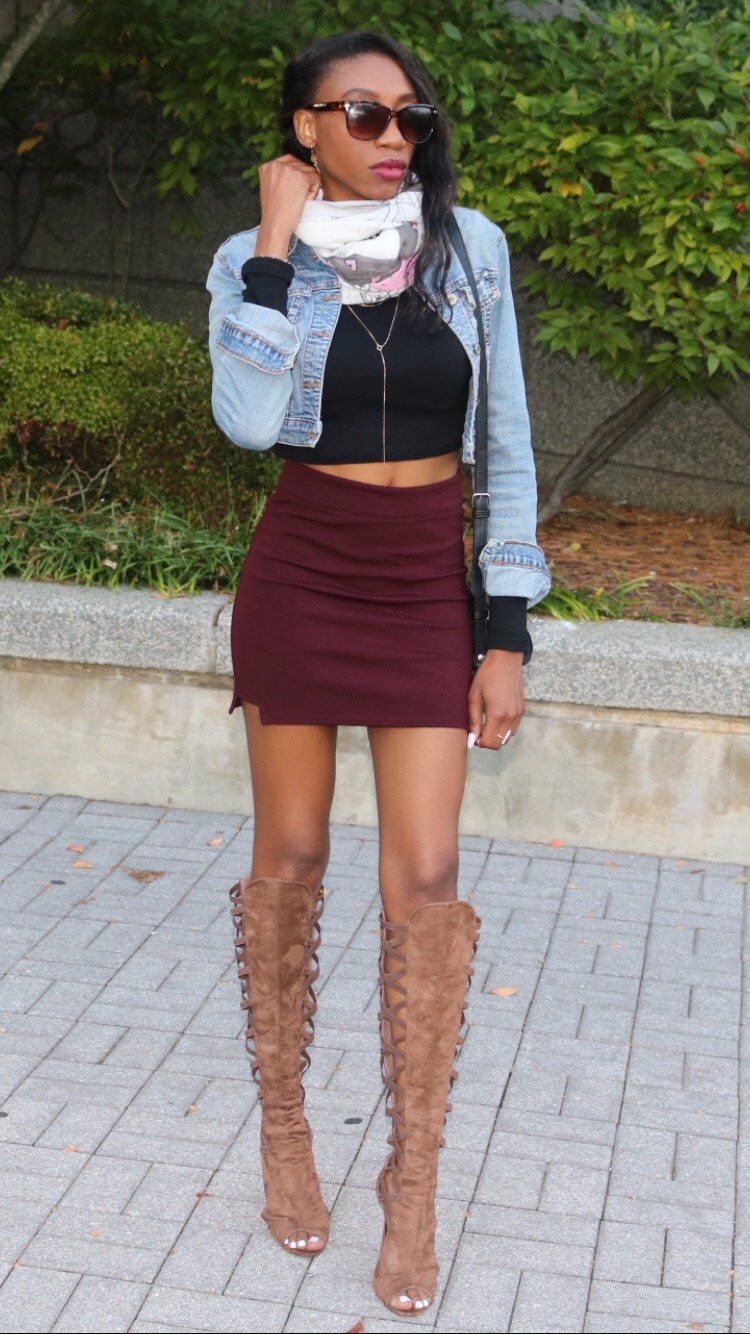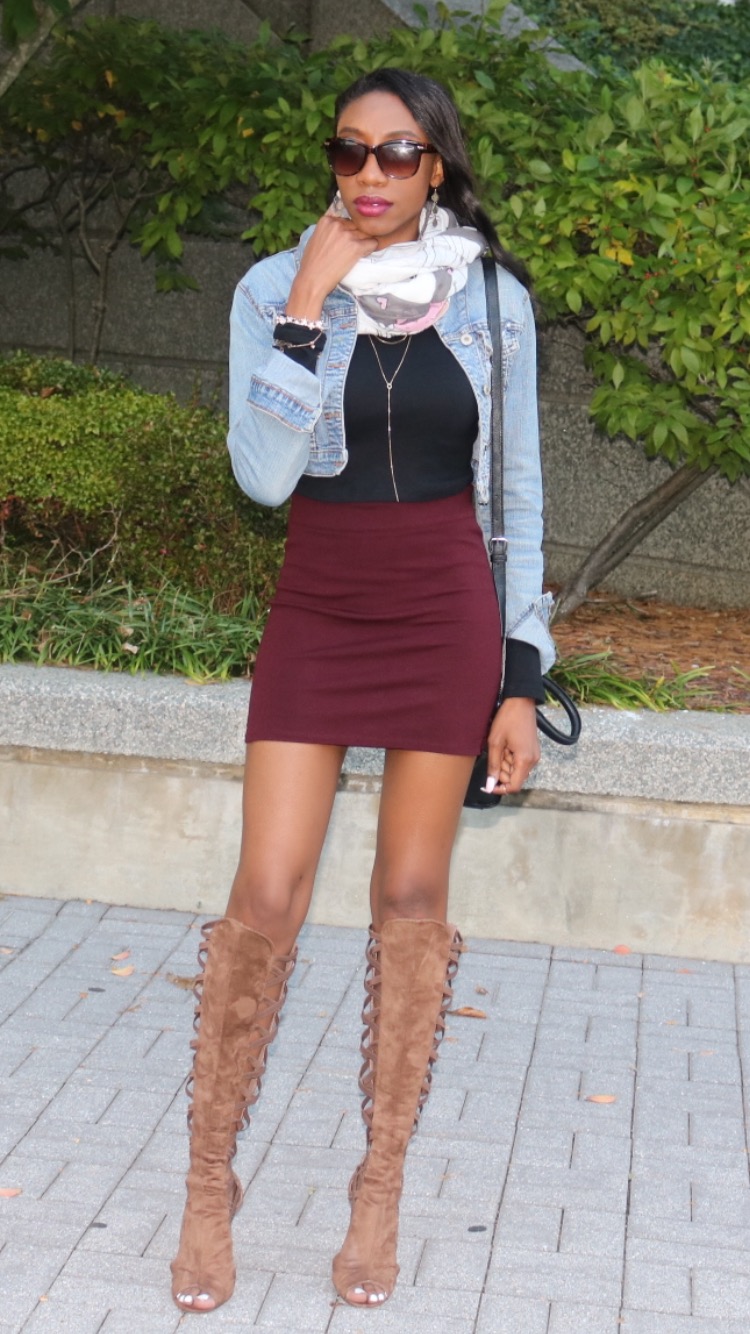 XoXo Nia!!!
Crop Top & Skirt: Forever 21 // Boots: Go Jane // Earrings & bracelets: Charming Charlie